Books to Read for MLK Jr. Day
Posted on:

13 January 2022

By:

HMCPL Staff
The words "I Have a Dream" are known by many people across the nation and even around the world. While these words are often the first thing many learn about Dr. Martin Luther King Jr., also known as MLK Jr., it is also commonly where their knowledge ends on the civil rights activist. With Martin Luther king Jr. Day approaching on Monday, January 17, it is the perfect time to learn more about the activist and the cause he lived for. Check out our list of MLK Jr. books for all ages!
Children's Books (Juvenile)
How do you begin the conversation about a topic as intricate as the civil rights movement and MLK Jr.? There is a wide variety of materials available for young children that help lay out the conversation in an easy to understand way with images and simple language. Here are a couple easy-to-read books to introduce juvenile readers to MLK Jr. and the civil rights movement: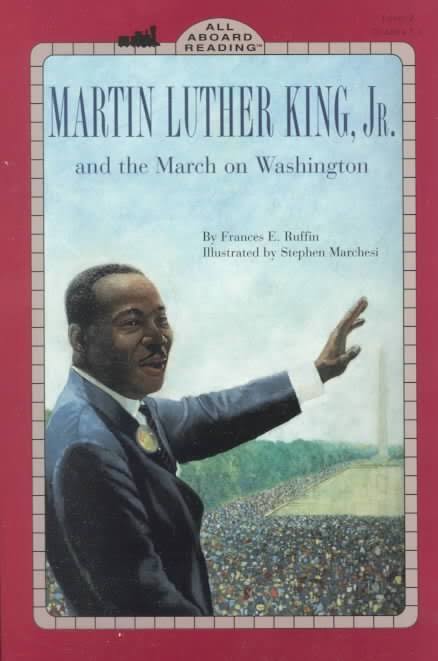 "Martin Luther King Jr. and the March on Washington" by Frances Ruffin
This is a beginning readers book about the March on Washington and the infamous speech made by Dr. Martin Luther King Jr. This book also covers other information about the civil rights movement in a digestible way with easy-to-read text and accompanying images.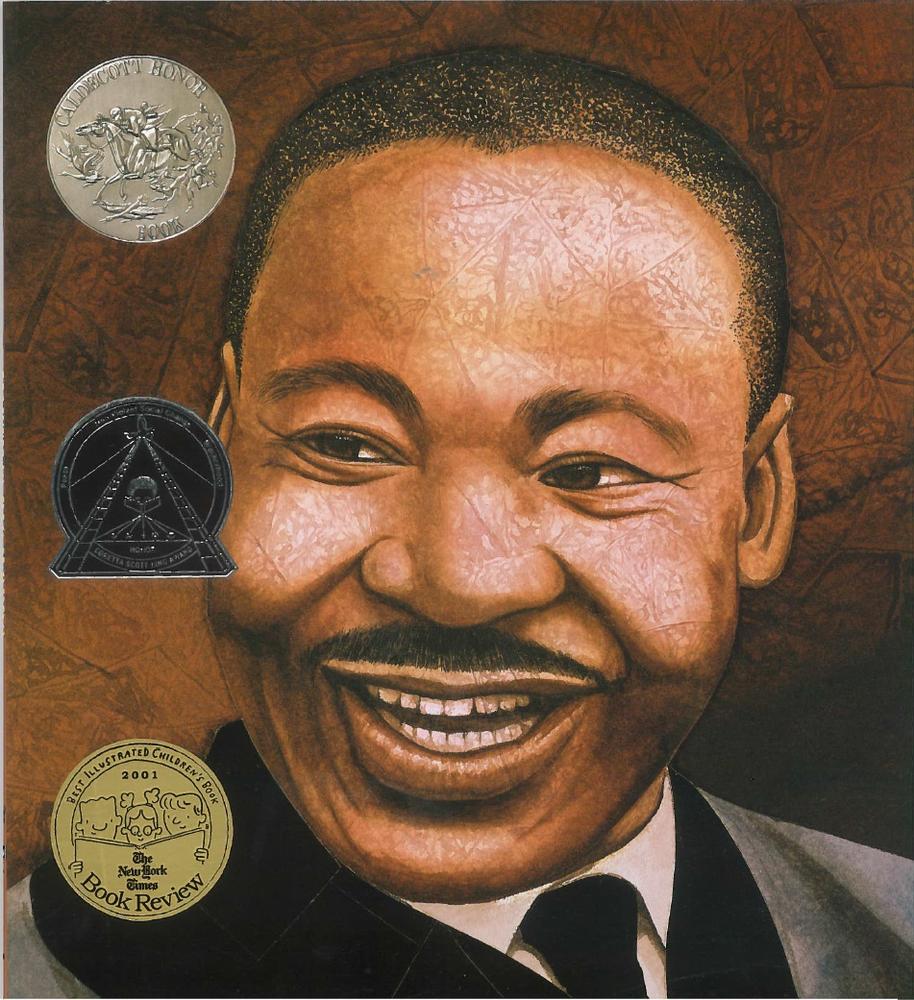 "Martin's Big Words: the life of Martin Luther King Jr." by Doreen Rappaport 
This picture book biography uses a mix of the author's words alongside quotes from MLK Jr. to tell his life story. The simple and direct language helps young readers begin to understand MLK Jr.'s mission and role in the civil rights movement. This book takes you on a journey along MLK Jr.'s path throughout his life that led to his goal of a better way of life for all.
YA (Young Adult) Books
When it comes to teenage readers, civil rights content takes a more in-depth and straight-forward approach to fully inform readers about the movement and MLK Jr. There are still a variety of ways to approach the subject, whether it be a modern day fictional narrative or a close-up non-fiction, there is a book about MLK Jr. for every reader.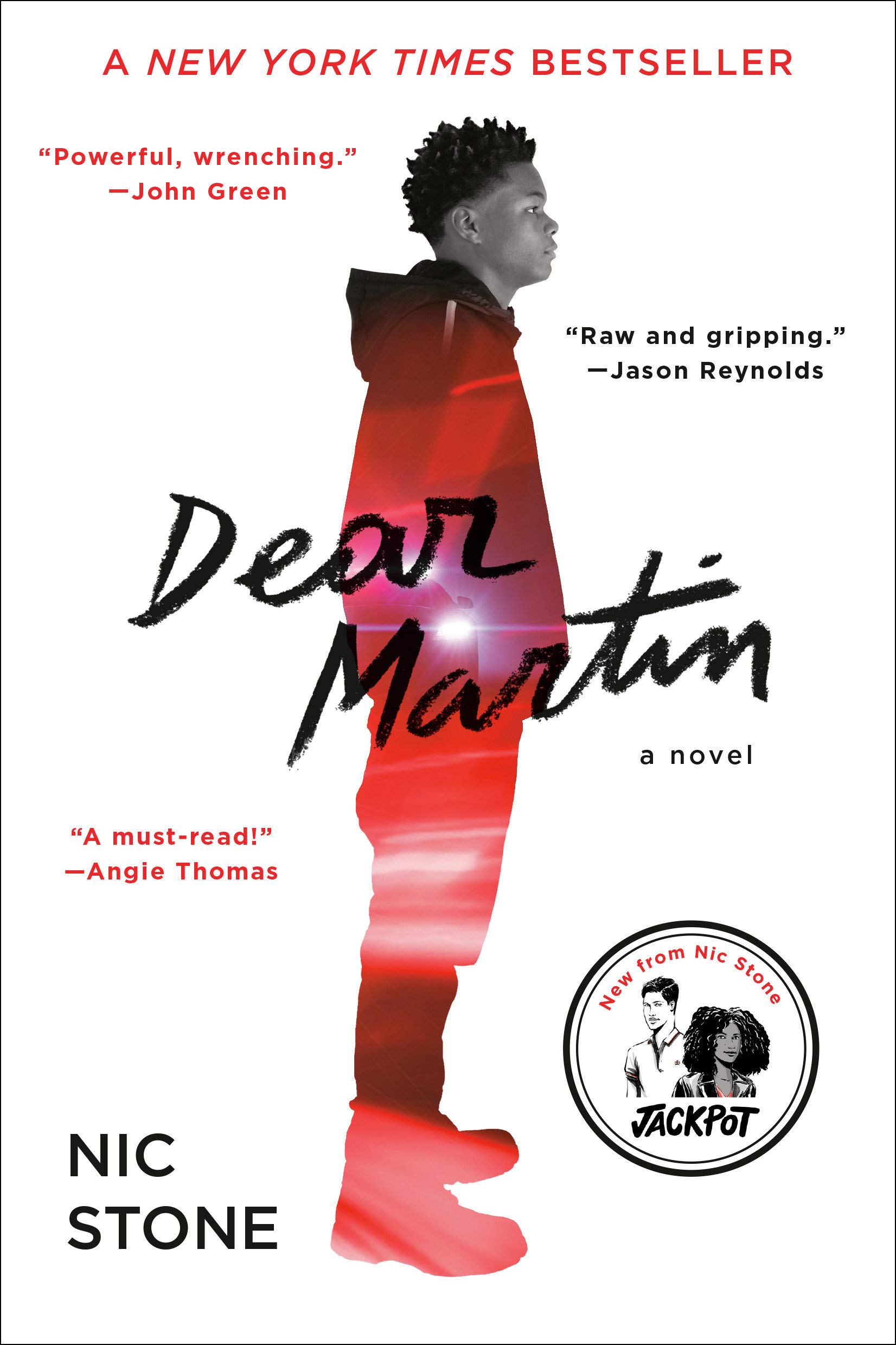 "Dear Martin" by Nic Stone
In this fictional book, Justyce McAllister is top of his class and set for the Ivy League—but none of that matters to the police officer who just put him in handcuffs. And despite leaving his rough neighborhood behind, he can't escape the scorn of his former peers or the ridicule of his new classmates. Justyce looks to the teachings of Dr. Martin Luther King Jr. for answers. But do they hold up anymore? He starts a journal to Dr. King to find out. Then comes the day Justyce goes driving with his best friend, Manny, windows rolled down, music turned up—way up, sparking the fury of a white off-duty cop beside them. Words fly. Shots are fired. Justyce and Manny are caught in the crosshairs. In the media fallout, it's Justyce who is under attack. (Description sourced from book cover.)
This story is told through letters written from Justyce to Martin Luther King Jr. alongside the chronological story of Justyce's life in the face of adversary. Though fictional, this story brings MLK Jr., and his teachings, into the present and discusses how it all stands in the light of today.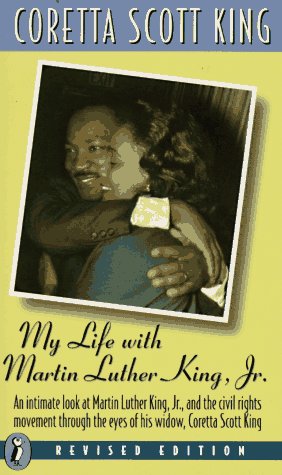 "My Life with Martin Luther King Jr." by Coretta Scott King
This story is a non-fiction memoir about MLK Jr. written by his wife, Coretta Scott King. This book captures Coretta's perspective on her husband's life, work and the change he enacted— all accompanied by a more personal recounting of the real emotions and dangers they faced. This book gives the history of both MLK Jr. and Coretta, laying out how their lives came together as one, how they became a family and lived for this dream, and how Coretta continued on after the tragedy of MLK's assassination.
Adult Books
Who better to teach about the goals and actions of Dr. Martin Luther King Jr. than the activist himself? MLK Jr. penned many written words in his life, allowing the public a deeper look into the mind of the activist and an opportunity to continue to read and reflect on his words. Here is an idea of where to start with MLK Jr.'s writing: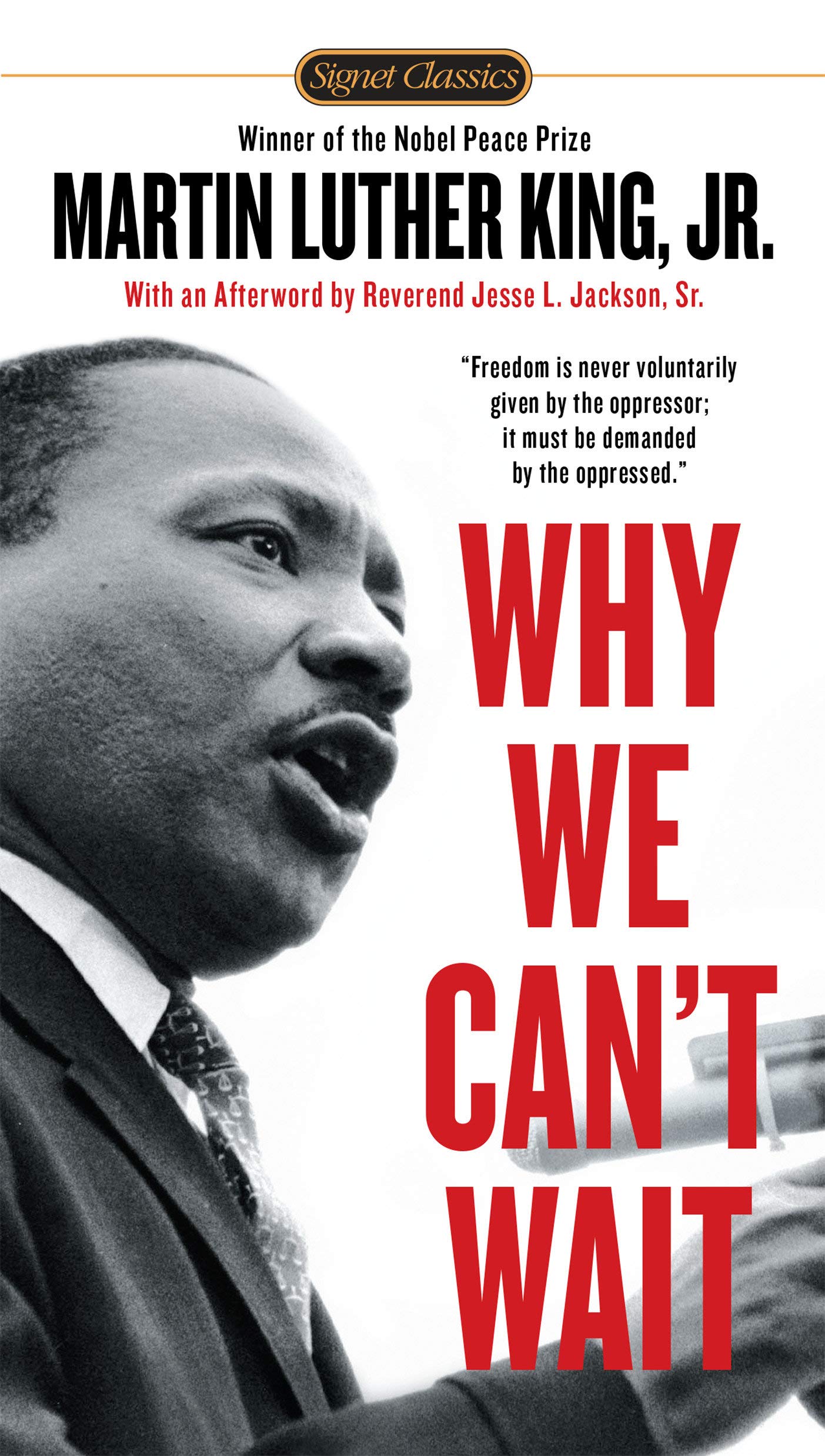 "Why We Can't Wait" by Martin Luther King Jr.
This book, penned by Dr. Martin Luther King Jr., recounts the story of the majorly segregated city of Birmingham, Alabama. He traces back the lines of the civil rights movement to the beginning of the effort and looks to the future, laying out his thoughts on the work that must be done beyond the Birmingham city limits in order to find equality for all. This work analyzes the progression of the civil rights movement from localized protests to a broader focus on the forefront of America.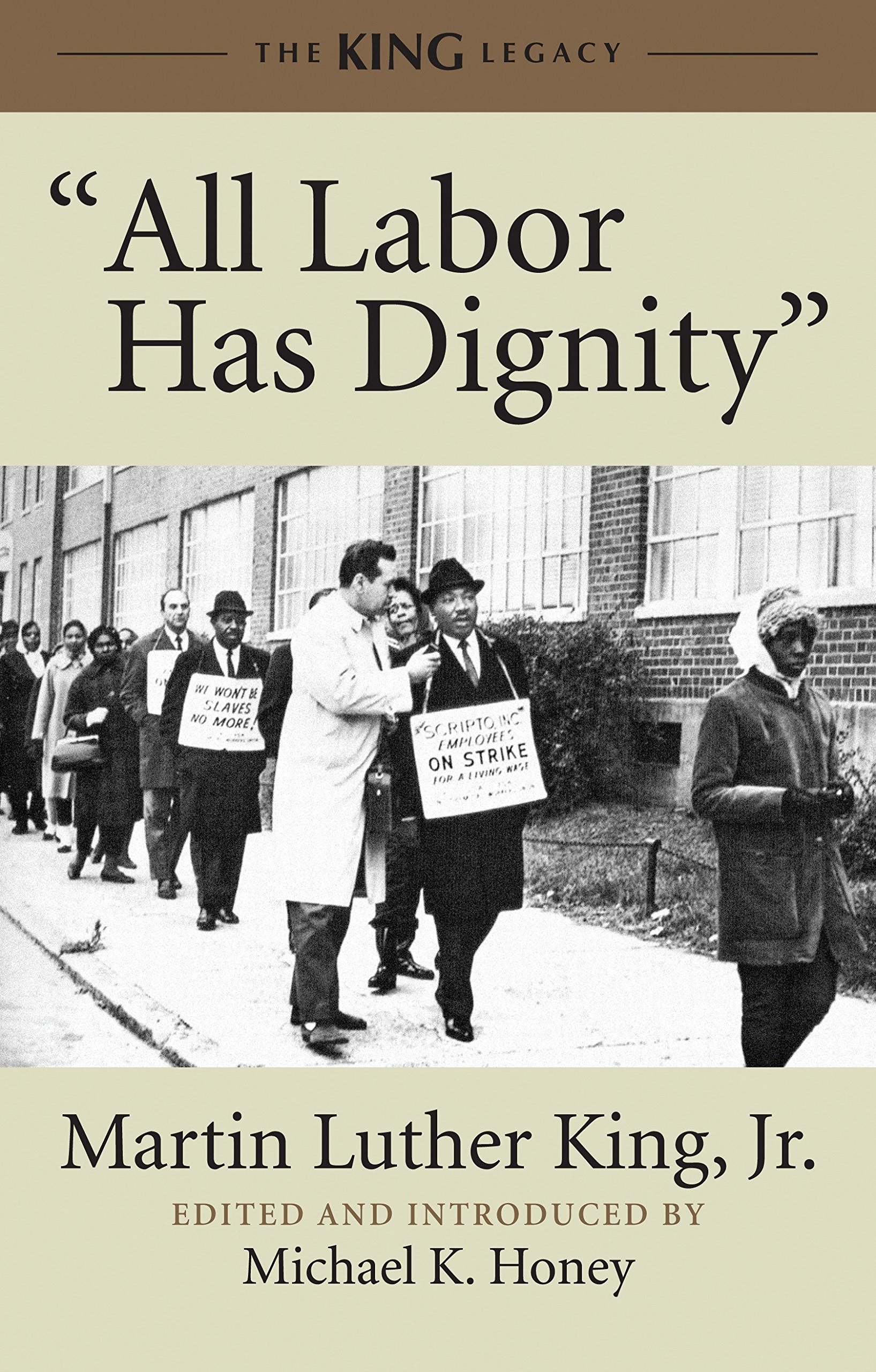 "All Labor Has Dignity" by Martin Lither King Jr. edited by Michael K. Honey
This book holds a collection of Dr. King's speeches on labor rights and economic justice. Speeches include King's lectures to unions in the 1960s, addresses made during his Poor People's Campaign and his "Mountaintop" speech, which he gave in support of black sanitation workers in Memphis. The collection allows readers to understand King's vision of economic justice and how it may be brought into present day.
Dr. Martin Luther King Jr. played a leading role in the American civil rights movement until his assassination in 1968. Now, 54 years later, we still have much to learn from the activist in order to continue working toward a dream spoken on the steps of the Lincoln memorial all those years ago. By taking this day to reflect and remember, we continue to move toward that goal and acknowledge that there is always more to learn, and understand, when it comes to MLK Jr. and the movement he lived for.