5 Reasons To Love Your Local Library
Posted on:

5 April 2022

By:

Olivia Carroll

Where can you find an unlimited number of worlds to explore, the newest technology at your finger tips and the latest songs and movies— all for free? That's right, the library!
Unfortunately, libraries remain one of the best kept secrets of many cities. Community members are often not aware of all of the services available to them through their local library. To so many, the library starts and ends with books. Though the books offered are a wonderful resource, and are enough of a reason to get a library card, there are plenty of other reasons to love your local library.
In honor of National Library Week, here are five reasons to visit your local library:
1. Programs for all ages
The library is for all ages! No matter if you are a new patron or a lifetime lover of the library, there is a club, activity or program waiting for you! Whether it is playing Mah Jong, learning how to sew, listening to family story times or so much more, the library has a world of activities at your fingertips! The Huntsville-Madison County Public Library's (HMCPL) website features activities at every library branch and there is something new to find every day!
Patrons can join HMCPL for concerts featuring different music styles or find a book club that suits your favorite genre. There are always new interests to discover or old hobbies to refresh and HMCPL provides patrons with ways to create, explore and connect at all ages! To put it simply, you and your family can get involved and stay involved at your local library!
2. Resources for continued learning
The library is a place of learning, no matter what that looks like for you! In moments when patrons are learning something new or seeking information on how to help others learn and grow, the library is there to give a helping hand.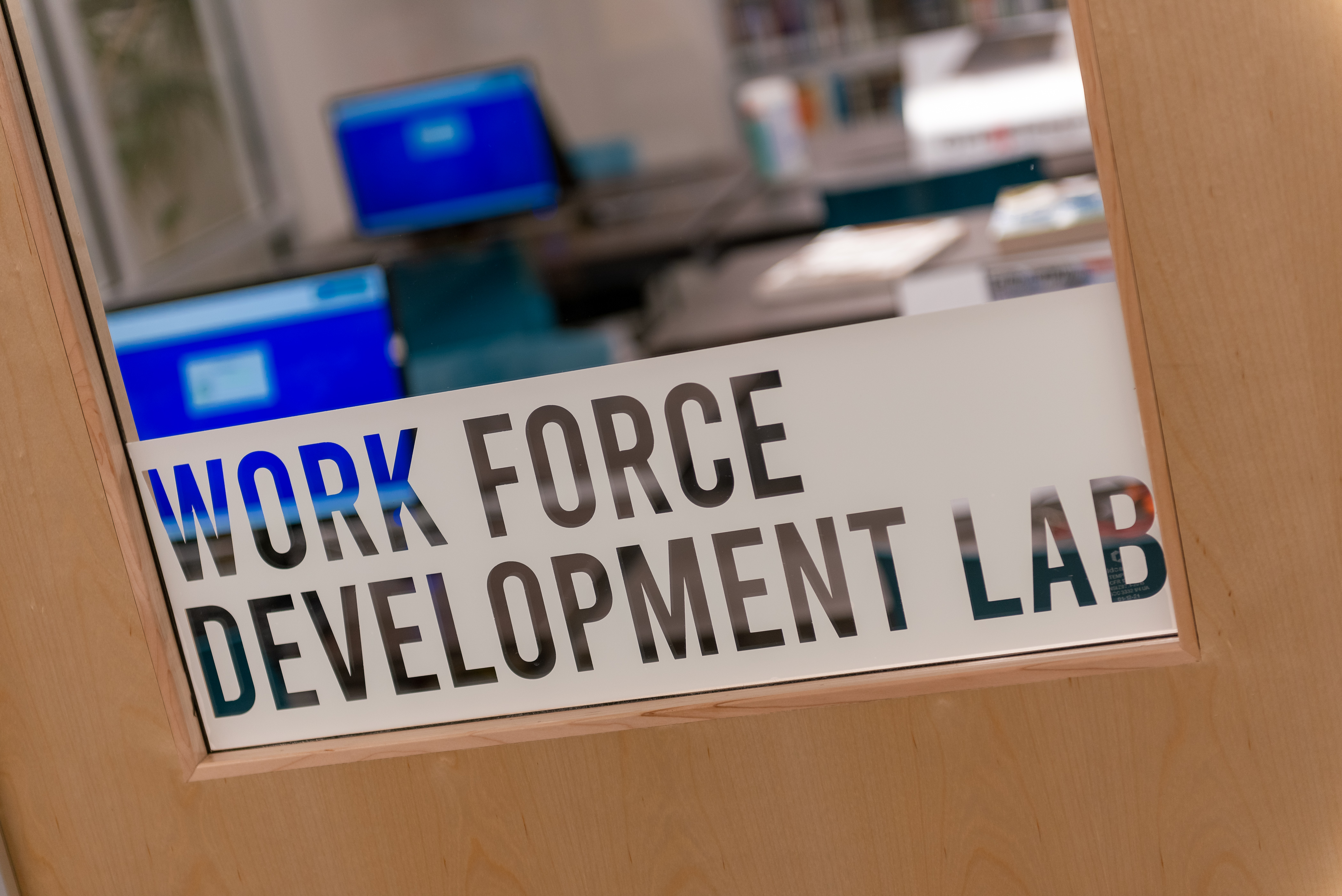 This includes resources such as the Educators LibGuide. This guide connects parents to a variety of materials to help their young ones on their learning journey— whether it is extra practice for their child or a refresh for the parents so they are equipped to help. 
Other resources available include connections to external resources, such as those for bilingual help or behavioral needs!
Resources are even available to aid patrons who are out of school, with classes offered to help build a resume and cover letter, earn Google certifications or help with career development.
3. Save Money
Being a bookworm is not a cheap habit, but the library is here to help!
Syracuse University provides a calculator to see how much money your library card is saving you based on how many books you borrow. If you borrow 10 books a year, the total cost of the books and labor comes out to $347.00, which you never have to pay for! This doesn't even take into account all of the movies, TV shows, streaming services and technology available to you for free.


HMCPL even offers several discounted book stores across the library system, called the Friends of the Library bookstores. Here, you can buy quality second-hand books at a highly discounted price!
4. Digital Downloads
What many don't realize is that the library is also online! Libraries offer digital downloads for books, movies, TV shows and more!
HMCPL's digital downloads included Overdrive—a system used to download eBooks—, Hoopla—a variety of digital titles including eBooks, audiobooks, movies and TV shows—, and Kanopy— a movie and TV show streaming service.
HMCPL also offers Blast Music, a music streaming platform that features local North Alabama artists.
The best part: It is all available for free with the use of your library card!
5. Technology Access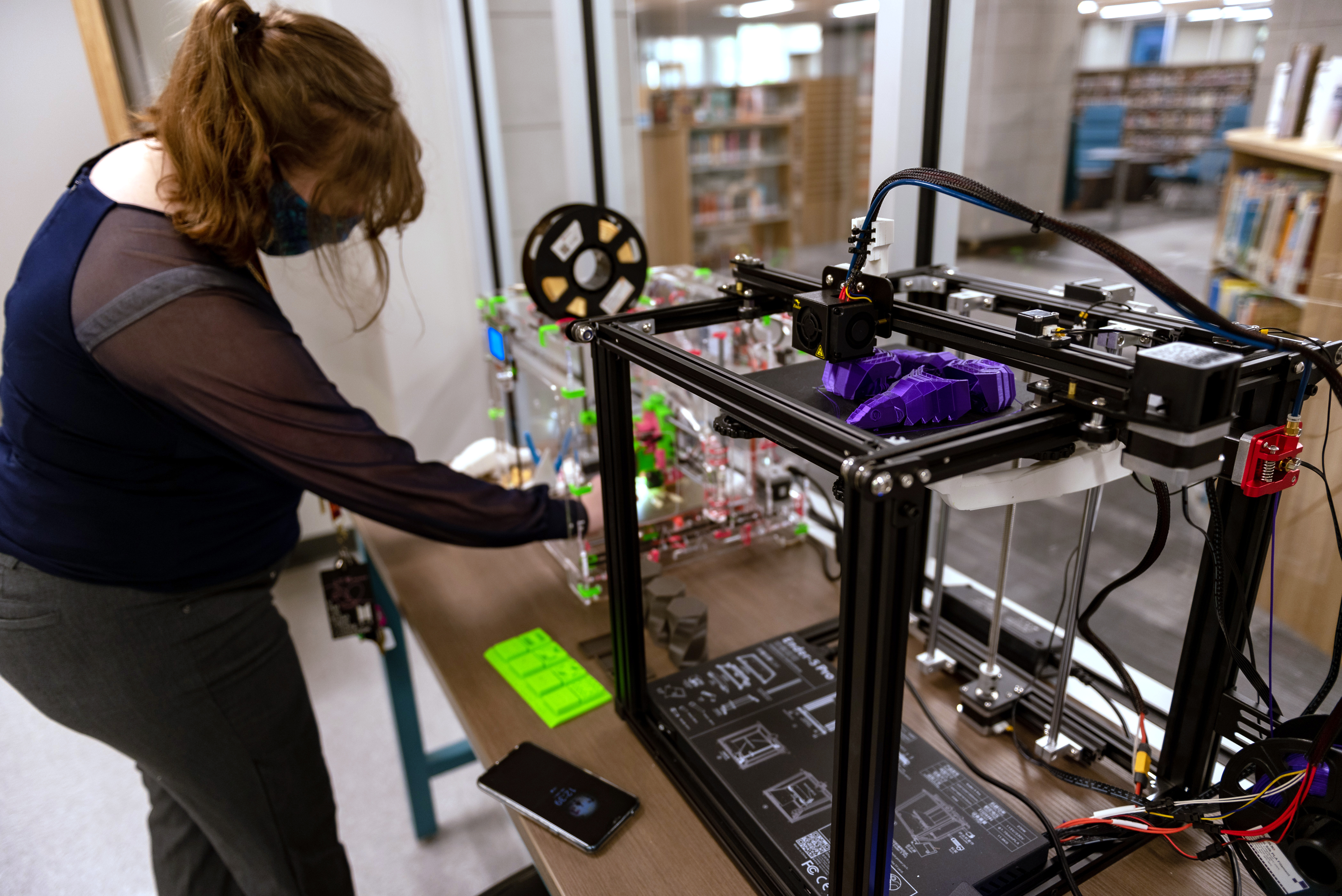 Contrary to common belief, the library is not behind the times. Libraries offer assistance with new technology and even have new tech available for patrons to use! AT HMCPL, patrons can check out hotspots, rent laptops to use in the library, try out a recording setup, and learn how to use the wide variety of gadgets in our Makerspace studios— including 3D printers, Cricut machines and more!
HMCPL even offers classes on how to use technology. These classes rang from learning computer basics to how to use computer programs such as Microsoft Office or Adobe software.
Clearly, there is much to love about the library. No matter your age, your goals or your interests, the library is there to offer you resources and assistance. Now that you know, it is time to go! Check out your local library today!
Check out HMCPL's 9 branches and find your fit today!