Books on Anti-racism
Posted on:

1 June 2020

By:

Annie Phillips
In response to the ongoing events, our librarians curated a list of anti-racism books that are available in our system.
If you are looking for children's titles, scroll down to the bottom.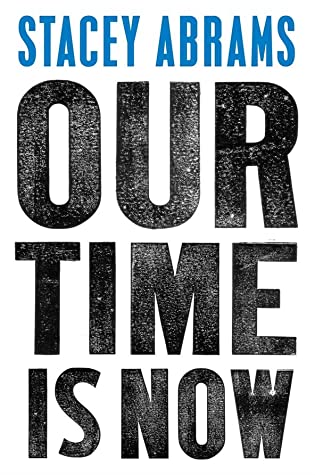 Our Time Is Now by Stacey Abrams - The award-winning House Democratic Leader and best-selling author of Lead from the Outside draws on extensive national research to outline an empowering blueprint for ending voter suppression, reclaiming identity and reshaping progressive politics in America.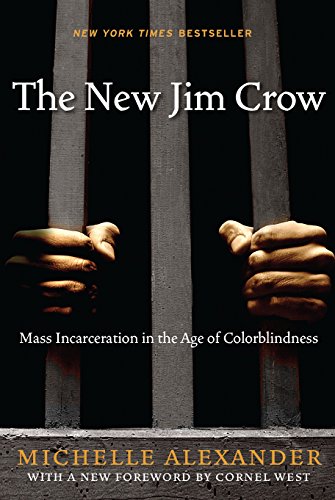 The New Jim Crow by Michelle Alexander - Seldom does a book have the impact of Michelle Alexander's The New Jim Crow. Since it was first published in 2010, it has been cited in judicial decisions and has been adopted in campus-wide and community-wide reads; it helped inspire the creation of the Marshall Project and the new $100 million Art for Justice Fund; it has been the winner of numerous prizes, including the prestigious NAACP Image Award; and it has spent nearly 250 weeks on the New York Times bestseller list.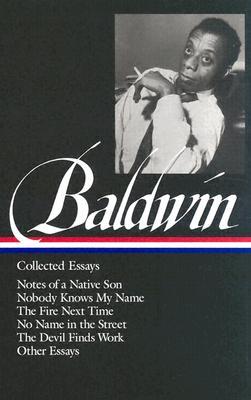 Collected Essays by James Baldwin - A comprehensive compilation of Baldwin's previously published, nonfiction writings encompasses essays on America's racial divide, the social and political turbulence of his time, and his insights into the poetry of Langston Hughes and the music of Earl Hines.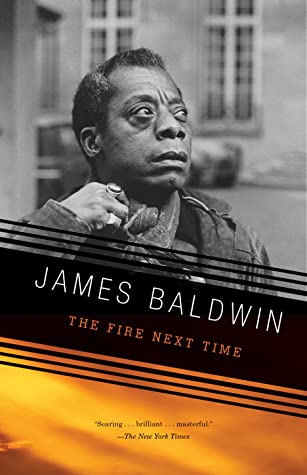 The Fire Next Time by James Baldwin - The powerful evocation of a childhood in Harlem that helped to galvanize the early days of the civil rights movement examines the deep consequences of racial injustice to both the individual and the body politic.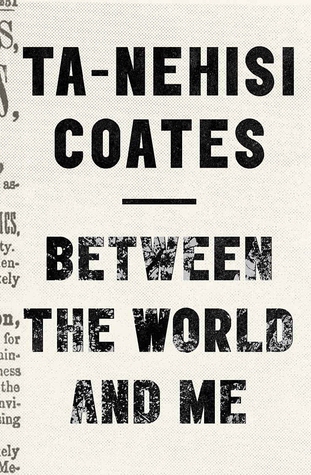 Between the World and Me by Ta-Nehisi Coates - Told through the author's own evolving understanding of the subject over the course of his life comes a bold and personal investigation into America's racial history and its contemporary echoes.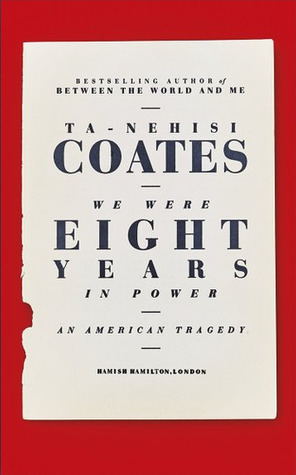 We Were Eight Years in Power by Ta-Nehisi Coates - A compelling portrait of the historic Barack Obama era, combining new and annotated essays from the National Book Award-winning author of Between the World and Me, includes the articles, "Fear of a Black President" and "The Case for Reparations" as well as two new pieces on the Obama administration and what is coming next.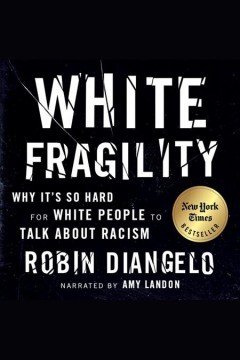 White Fragility: Why It's So Hard for People to Talk about Racism by Robin DiAngelo - Groundbreaking book exploring the counterproductive reactions white people have when discussing racism that serve to protect their positions and maintain racial inequality.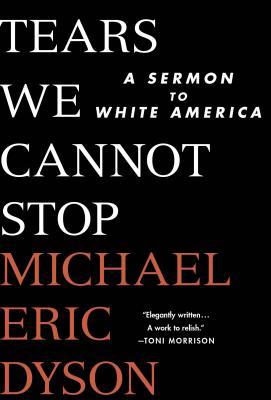 Tears We Cannot Stop by Michael Eric Dyson - As the country grapples with race with anguish and anger at a level not seen since the 60s, one of America's leading black voices speaks out honestly and provocatively to white America.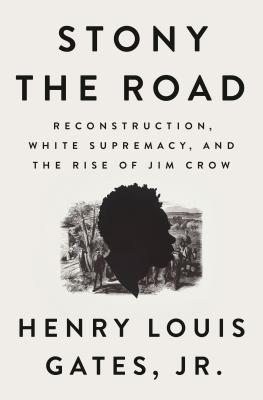 Stony the Road by Henry Louis Gates, Jr. - The NAACP Image Award-winning creator of The African Americans: Many Rivers to Cross presents a revisionist chronicle of America's post-Civil War struggle for racial equality and the violent counterrevolution that resubjugated black Americans throughout the 20th century.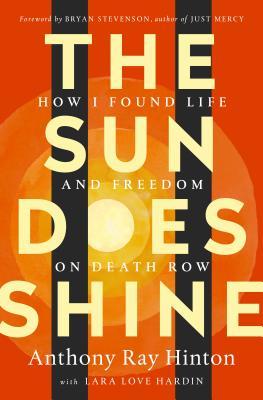 The Sun Does Shine by Anthony Ray Hinton - A revelatory memoir by a man who spent 30 years on death row for a crime he did not commit describes how he became a victim of a dangerously flawed legal system, recounting the years he shared with dozens of fellow inmates who were eventually executed before his exoneration and his post-release decision to commit his life to prison reform.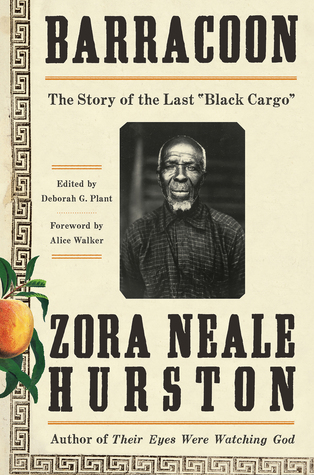 Barracoon by Zora Neale Hurston - Presents a never-before-published work from the author of the American classic Their Eyes Were Watching God that illuminates the horror and injustices of slavery as it tells the true story of one of the last known survivors of the Atlantic slave trade—abducted from Africa on the last "Black Cargo" ship to arrive in the United States.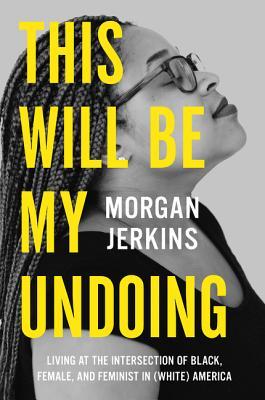 This Will Be My Undoing by Morgan Jerkins - An influential literary critic presents a highly anticipated collection of linked essays interweaving incisive commentaries on subjects ranging from pop culture and feminism to black history, misogyny and racism to confront the challenges of being a black woman in today's world.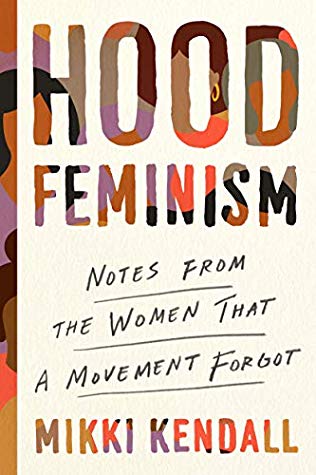 Hood Feminism: Notes from the Women That a Movement Forgot by Mikki Kendall - An award-winning writer and frequent guest speaker presents a compelling critique of today's black feminist movement that argues that modern activism needs to refocus on health care, education and safety for all women instead of a privileged few.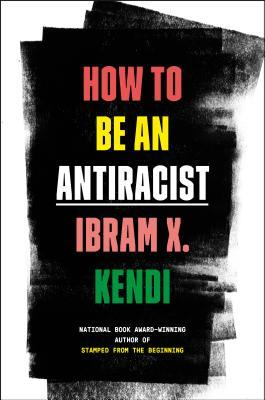 How to Be an Antiracist by Ibram X. Kendi - A best-selling author, National Book Award-winner and professor combines ethics, history, law and science with a personal narrative to describe how to move beyond the awareness of racism and contribute to making society just and equitable.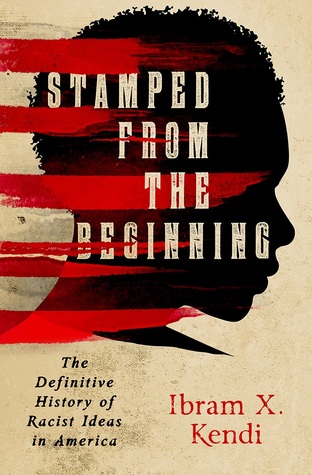 Stamped from the Beginning by Ibram X. Kendi - A timely reimagining of Dr. Ibram X. Kendi's National Book Award-winning Stamped From the Beginning reveals the history of racist ideas in America while explaining their endurance and capacity for being discredited. 100,000 first printing.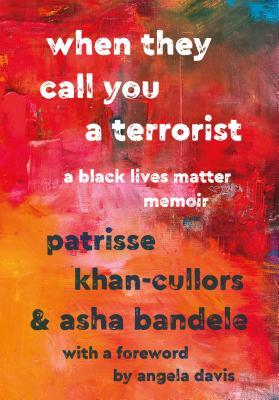 When They Call You a Terrorist by Patrice Khan-Cullors and Asha Bandele - A lyrical memoir by the co-founder of the Black Lives Matter movement urges readers to understand the movement's position of love, humanity and justice, challenging perspectives that have negatively labeled the movement's activists while calling for essential political changes. Co-written by the award-winning author of The Prisoner's Wife.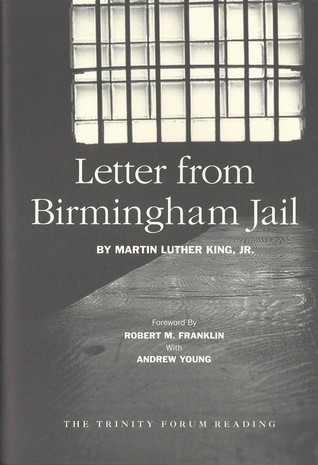 Letter from Birmingham Jail by Martin Luther King, Jr. - Bristling with the energy and resonance of his great speeches, Letter from the Birmingham Jail is both a compelling defense of nonviolent demonstration and a rallying cry for an end to social discrimination that is just as powerful today as it was then.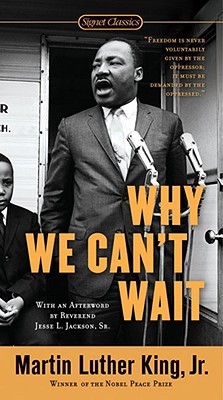 Why We Can't Wait by Martin Luther King, Jr. - King examines the history of the civil rights struggle, noting tasks that future generations must accomplish to bring about full equality, and asserts that African Americans have already waited over three centuries for civil rights and that it is time to be proactive: "For years now, I have heard the word 'Wait!' It rings in the ear of every Negro with piercing familiarity. This 'Wait' has almost always meant 'Never.' We must come to see, with one of our distinguished jurists, that 'justice too long delayed is justice denied.'"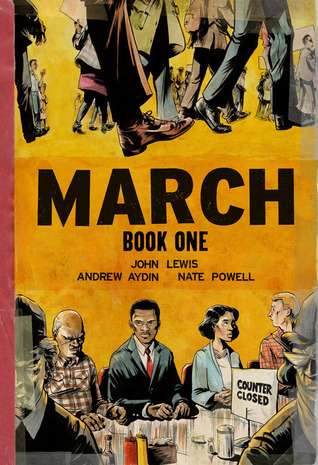 March Book 1 by John Lewis - A first-hand account of the author's lifelong struggle for civil and human rights spans his youth in rural Alabama, his life-changing meeting with Martin Luther King, Jr., and the birth of the Nashville Student Movement.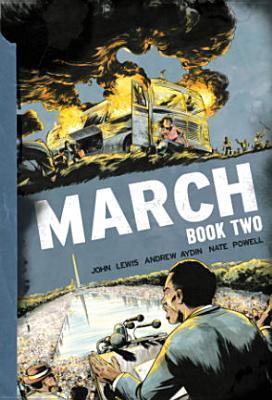 March Book 2 by John Lewis - A first-hand graphic novel account of the author's lifelong struggle for civil and human rights continues to cover his involvement in Freedom Rides and the 1963 March on Washington.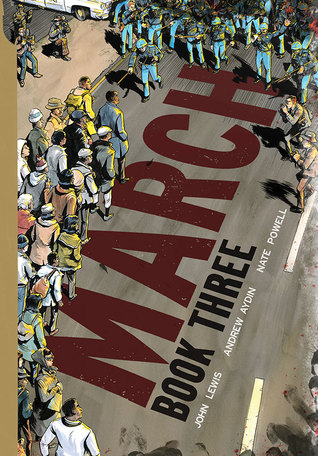 March Book 3 by John Lewis - Congressman John Lewis, one of the key figures of the civil rights movement, joins co-writer Andrew Aydin and artist Nate Powell to bring the lessons of history to vivid life for a new generation, urgently relevant for today's world.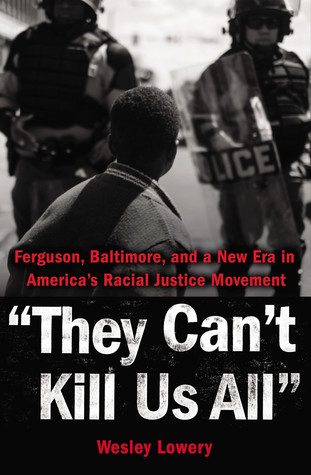 They Can't Kill Us All by Wesley Lowery - A behind-the-scenes account of the story of the #blacklivesmatter movement shares insights into the young men and women behind it, citing the racially charged controversies that have motivated members and the economic, political and personal histories that inform its purpose.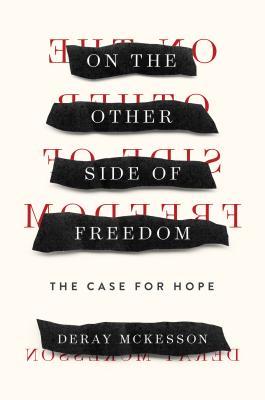 On the Other Side of Freedom by DeRay Mckesson - An internationally recognized civil rights activist and popular host of Pod Save the People presents a meditative call to arms on resistance, justice and freedom on the front lines of the Black Lives Matter movement.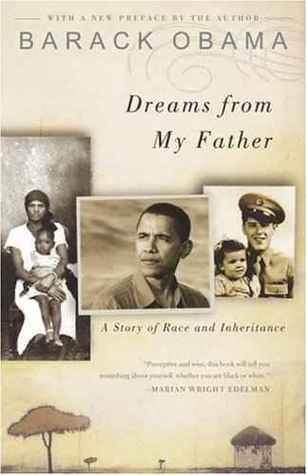 Dreams from My Father by Barack Obama - The son of an African father and white American mother discusses his childhood in Hawaii, his struggle to find his identity as an African American, and his life accomplishments.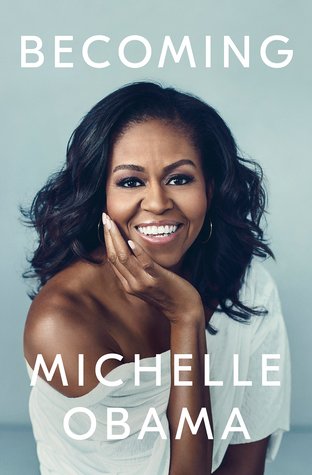 Becoming by Michelle Obama - An intimate and uplifting memoir by the former First Lady chronicles the experiences that have shaped her remarkable life, from her childhood on the South Side of Chicago through her setbacks and achievements in the White House.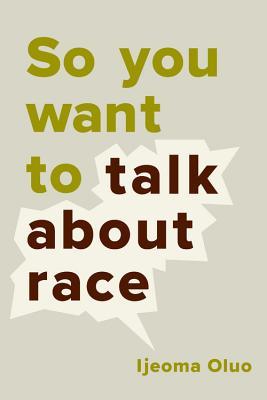 So You Want to Talk about Race by Ijeoma Oluo - A Seattle-based writer, editor and speaker tackles the sensitive, hyper-charged racial landscape in current America, discussing the issues of privilege, police brutality, intersectionality, micro-aggressions, the Black Lives Matter movement, and the "N" word.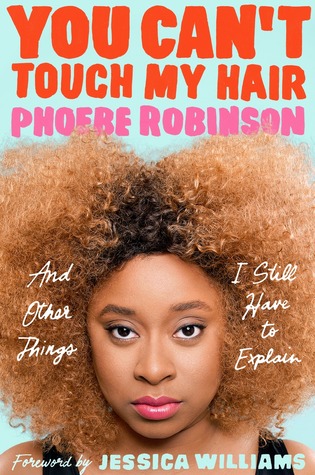 You Can't Touch My Hair by Phoebe Robinson - The stand-up comedian and WNYC podcaster offers humorous, poignant essays describing her experience as a black woman in modern America on topics such as how she's been questioned on her love of Billy Joel and U2 and why you can't touch her hair.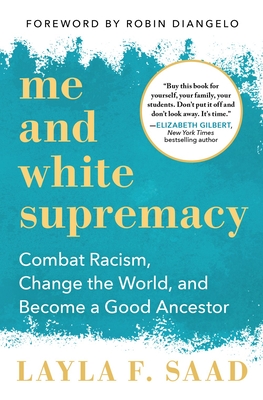 Me and White Supremacy by Layla F. Saad - The host of the "Good Ancestor" podcast presents an updated and expanded edition of the Instagram challenge that launched a cultural movement about taking responsibility for first-person racism to stop unconsciously inflicting pain on others.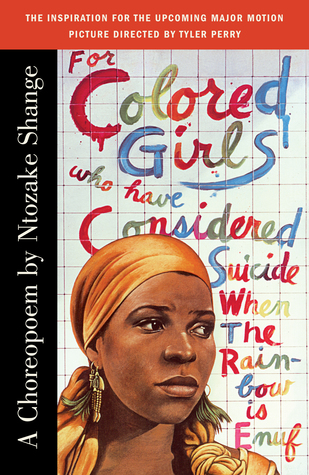 For Colored Girls, Who Have Considered Suicide/When the Rainbow Is Enuf by Ntozake Shange - A revolutionary, award-winning play by a lauded playwright and poet about the experiences of women of color.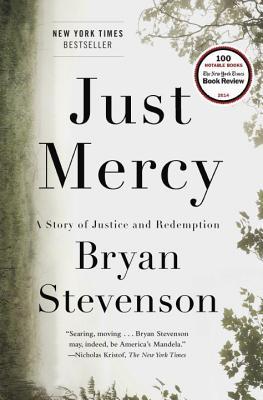 Just Mercy by Bryan Stevenson - The executive director of a social advocacy group that has helped relieve condemned prisoners explains why justice and mercy must go hand-in-hand through the story of Walter McMillian, a man condemned to death row for a murder he didn't commit.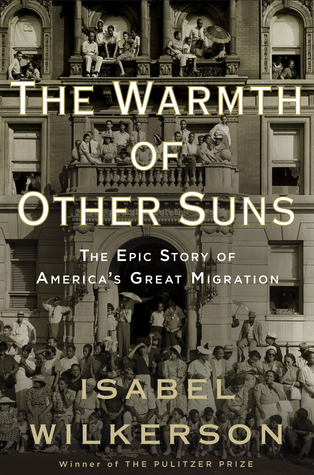 The Warmth of Other Suns by Isabel Wilkerson - In an epic history covering the period from the end of World War I through the 1970s, a Pulitzer Prize winner chronicles the decades-long migration of African Americans from the South to the North and West through the stories of three individuals and their families.
For Young Adults: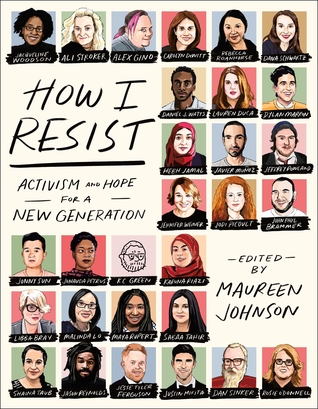 How I Resist: Activism and Hope for a New Generation by Maureen Johnson - Featuring contributions by such high-profile individuals as Jesse Tyler Ferguson, Javier Muñoz and Rosie O'Donnell as well as many of today's most popular young-adult writers, an all-star collection of essays about activism and hope reveals how today's young people can make a difference in the face of discrimination.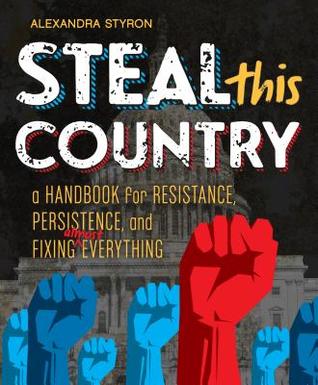 Steal This County: A Resistance Handbook for the New Generation by Alexandra Styron - A book inspired by Abbie Hoffman's radical classic Steal This Book offers a stirring call for citizen activism surrounding progressive issues including climate change, racial justice, women's rights and more, introducing each chapter with an original, full page comic and a summary, and "how-to" advice at the end of the book.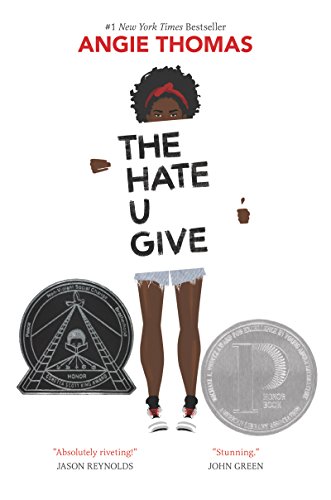 The Hate U Give by Angie Thomas - After witnessing her friend's death at the hands of a police officer, Starr Carter's life is complicated when the police and a local drug lord try to intimidate her in an effort to learn what happened the night Kahlil died.
For Children - Chapter Books: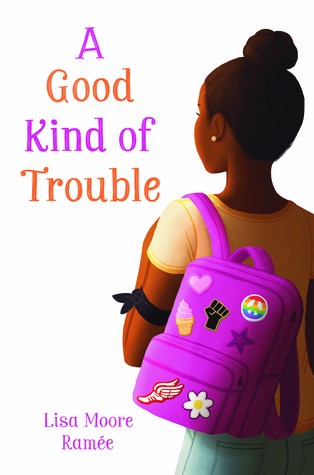 A Good Kind of Trouble by Lisa Moore Ramée - Strictly following the rules to pursue her junior-high ambitions, 12-year-old Shayla is forced to choose between her education and her identity when her sister joins the Black Lives Matter movement in the wake of a powerful protest.
For Children - Picture Books: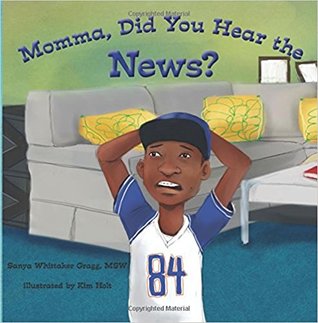 Momma, Did You Hear the News? by Sanya Whittaker Gragg - Little Avery becomes concerned after seeing another police shooting of an unarmed man. His parents decide it is time to have "The Talk". They teach him and his brother a catchy chant to help remember what to do if approached by an officer, while also emphasizing that all policemen are not bad. A to the L to the I-V-E…come home ALIVE….THAT is the key!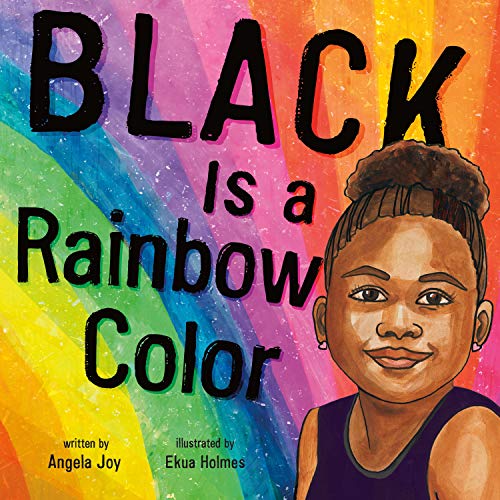 Black is a Rainbow Color by Angela Joy - A child reflects on the meaning of being Black in this moving and powerful anthem about a people, a culture, a history and a legacy that lives on.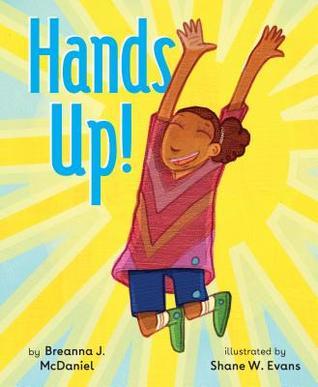 Hands Up! by Breanna J. McDaniel - A young girl lifts her hands up during everyday moments--including greeting the sun, getting dressed, and playing basketball--before finally raising her hands in resistance at a protest march.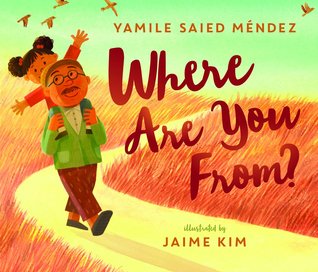 Where Are You From? by Yamile Saied Méndez - A lyrical debut picture book celebration of diversity for children follows the experiences of a little girl who is unsure of how to answer when she is asked where she is really from.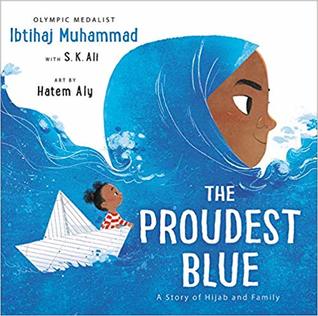 The Proudest Blue: A Story of Hijab and Family by Ibtihaj Muhammad - The Muslim-American Olympic medalist and social justice activist presents a vibrantly illustrated story about two sisters who endure criticism and bullying when they begin school on the first day the elder wears her beautiful blue hijab.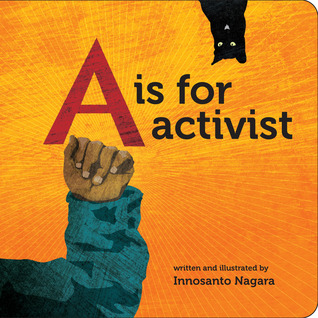 A is for Activist by Innosanto Nagara - Introduces the letters of the alphabet with terms related to social justice, environmental justice, civil rights, LGBTQ rights, and other causes activists support.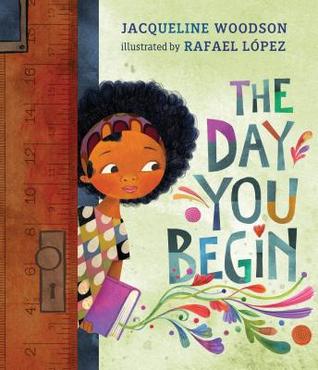 The Day You Begin by Jacqueline Woodson - Other students laugh when Rigoberto, an immigrant from Venezuela, introduces himself but later, he meets Angelina and discovers that he is not the only one who feels like an outsider.