Biff! Bam! Pow! Marvel Audio Books on Hoopla!
Posted on:

27 May 2021

By:

Jon Schafle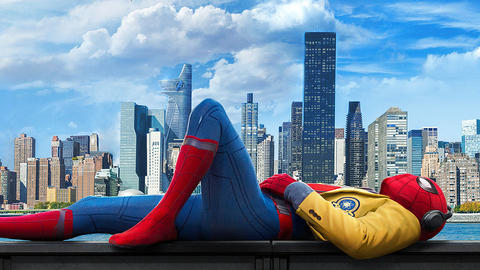 Can't get enough super-heroes? A great way to bridge the gaps while you're waiting for the next volume of your favorite series is checking out a audiobook featuring some of your favorite costumed characters on Hoopla! Take a look at just a sampling of the great audio adaptions featuring various Marvel characters: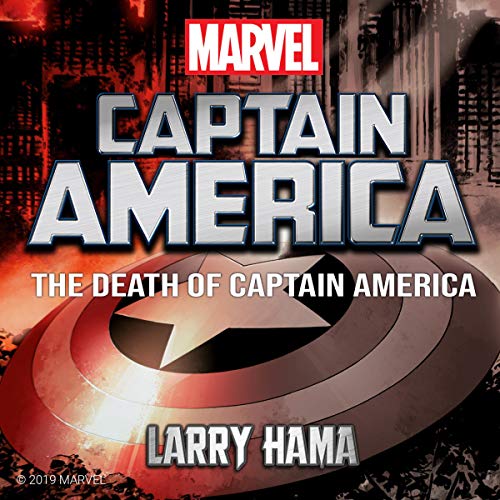 Captain America: The Death of Captain America by Larry Hama, read by Richard Rohan
He was a hero to millions, an inspiration to America's armed services, and the representative of his nation's greatest ideals. He lived for his country—and now, he has given his last final measure for the nation he loved. In the aftermath of the superhuman Civil War, Captain America was shot down in cold blood. In the aftermath of his death, Cap's longtime partner the Falcon makes revenge his first order of business. Sharon Carter finds herself spiraling out of control, a captive of the Red Skull's minions. And Bucky Barnes, a.k.a. the Winter Soldier, must reconcile his own sordid past with the calling to become...the new Captain America! This GraphicAudio® Production is adapted from the graphic novel by Ed Brubake and Steve Epting.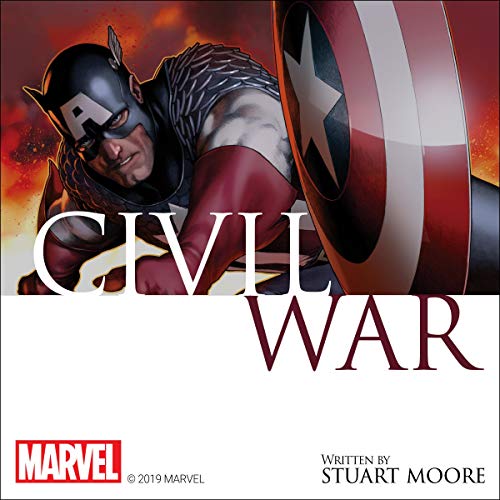 Civil War by Stuart Moore, read by Richard Rohan
Iron Man and Captain America are two core members of the Avengers, the world's greatest superhero team. But when a tragic battle blows a hole in the city of Stamford, killing hundreds of people, the U.S. government demands that all superheroes unmask and register their powers. To Tony Stark—Iron Man—it's a regrettable but necessary step. To Captain America, it's an unbearable assault on civil liberties.This GraphicAudio® Production is adapted from the graphic novel by Mark Millar and Steve McNiven.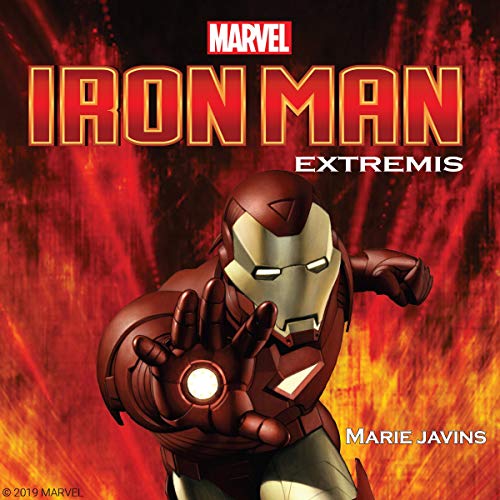 Iron Man: Extremis by Marie Javins, read by Richard Rohan
A dangerous terrorist has ingested a new techno-organic virus, transforming him into a superhuman killing machine. Now immensely powerful, but driven mad by the virus' effects, the terrorist is seemingly unstoppable. To halt this madman's psychotic rampage, Iron Man must face this dangerous new virus head-on...in a life-or-death battle that will forever alter Stark's calculated balance between man and machine. GraphicAudio® Production.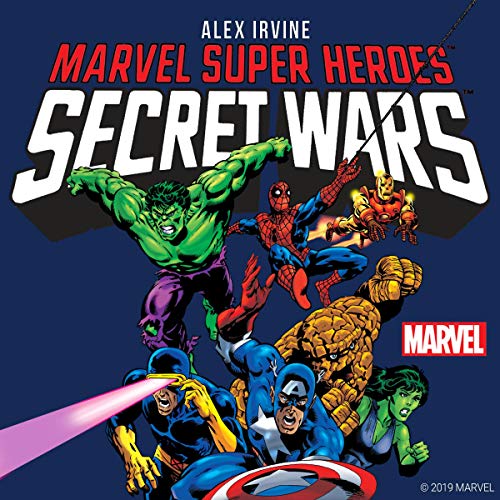 Marvel Super Heroes: Secret Wars by Alex Irvine, read by Richard Rohan
The fate of the entire Marvel Universe hangs in the balance as Earth's mightiest heroes face their greatest challenge! Summoned across the stars by the mysterious and unbelievably powerful Beyonder, the Avengers, Spider-Man, the Fantastic Four, and the X-Men are set against their deadliest foes on the mysterious planet known as Battleworld-with the winner promised the ultimate prize. But as battle lines are drawn, new alliances are forged, and old enemies clash, one among them is not willing to settle for anything less than godhood. Can even the heroes' combined might prevent Dr. Doom from becoming the most powerful being in the universe? This GraphicAudio® Production is adapted from the graphic novel by Jim Shooter, Mike Zeck, and Bob Layton.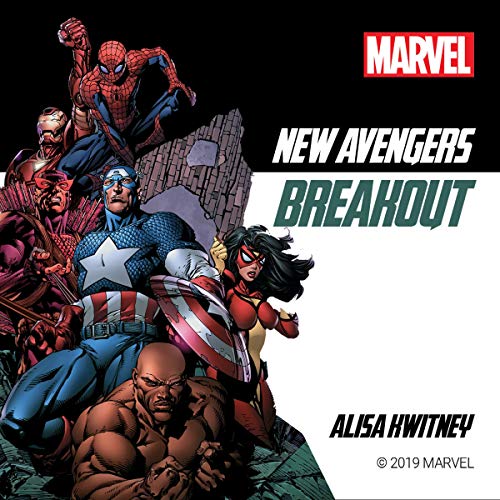 New Avengers: Breakout by Alisa Kwitney, read by Richard Rohan
Under secret orders to assassinate the Widow, Hawkeye, the rough-edged marksman, finds himself caught up in a violent prison break that releases some of the world's most vicious and powerful criminals. Defying his superiors, Hawkeye joins forces with the sultry Russian spy and a mismatched group of personalities that include Spider-Man, Spider-Woman, Luke Cage, Captain America, and Iron Man. Unexpected betrayals and shocking revelations lead the team from Manhattan's top security Raft prison to the untamed jungle of the Savage Land in this thrilling novel. This GraphicAudio® Production is adapted from the graphic novel by Brian Michael Bendis.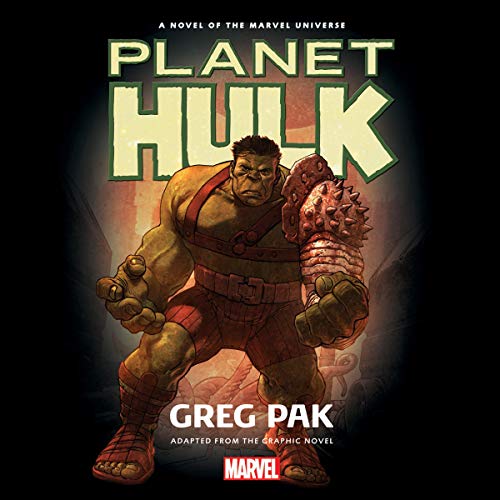 Planet Hulk by Greg Pak, read by Richard Rohan, full cast
Betrayed by Earth's heroes and exiled into outer space, the man-monster known as the Incredible Hulk has landed on the distant planet Sakaar, ruled by the tyrannical Red King. Sold into slavery, the Hulk becomes the Green Scar, the planet's mightiest gladiator! But his new masters get more than they bargained for when he forges a bond of brotherhood with his fellow fighters: crafty insectoid Miek, the horrific Brood, wise rock-man Korg, Shadow Warrior Hiroim, noble-born rebel Elloe, and her loyal guardsman Skee. Together, these gladiators start a revolution that could change their entire world-or destroy it.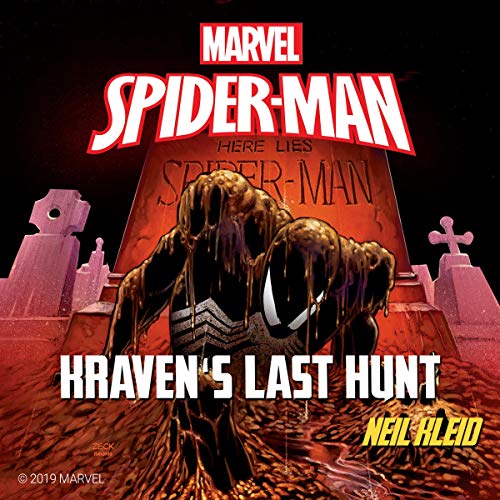 Spider-Man: Kraven's Last Hunt by Neil Kleid, read by Richard Rohan
Born to a rarified breed of Russian aristocracy, Kraven the Hunter had stalked and killed every animal known to man and considered himself the world's best big-game hunter. It was this confidence that brought him to New York years ago, in an obsessive quest to hunt what he considered the city's greatest prey: Spider-Man. But his target eluded him time and again, mocking him at every turn. Now, after years of crushing defeats against the web-slinger, Kraven has hatched one last plan to best Spider-Man. In a stunning instant of shocking violence, Kraven stands finally triumphant over Peter Parker's seemingly dead body. And to prove that he is the hero's master...Kraven will pull on his costume and become him! This GraphicAudio® Production is adapted from the graphic novel by J.M. DeMatteis and Mike Zeck.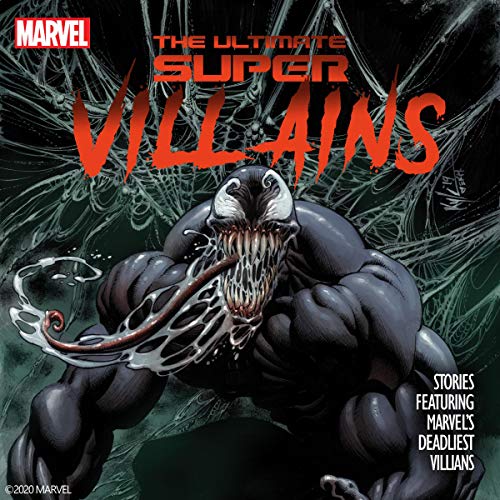 Ultimate Super-Villains by Stan Lee, read by Angelo Di Loreto
This exciting new anthology has over a dozen original tales starring the vicious foes of Marvel's superheroes: Greg Cox's chronicle of the Super-Skrull's conflict with the Avengers, Michael Jan Friendman's story of evil Loki's latest attempt to snare his stepbrother Thor, Adam-Troy Castro's tale of a mutant who brings Magneto and X-Men's Professor X together in a unique manner, Glenn Greenberg's pairing of Venom and the Absorbing Man in an unlikely jailbreak, plus stories featuring Typhoid by Ann Nocenti, Carnage by Robert Sheckley, Kang the Conquerer by Richard Lee Byers, Mephisto by Robert L. Washington III, and many more villainous exploits!
Wolverine: Election Day by Peter David, read by Andrew Eiden
There's less than one week to go in the run-up to the nation's next general presidential election-a heated political contest pitting the incumbent president against a popular challenger. But all bets are off when a heinous act of domestic terrorism results in a young boy being held hostage before the eyes of America... with the ultimate demands to result in nothing short of changing the face of history. As a nationwide investigation into the boy's possible whereabouts is quickly mobilized, military brass requests that the mutant Wolverine become involved as well-there's simply no one more qualified with the tracking skills and vicious talent necessary to uncover the truth, even as the country threatens to descend into chaos...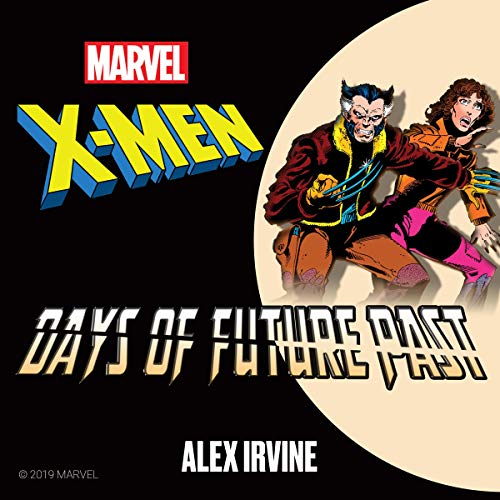 X-Men: Days of Future Past by Alex Irvine, read by Richard Rohan
In a dark and dangerous future, the mutant-hunting machines known as the Sentinels rule America with an iron fist. Almost all mutants and superhumans have been exterminated. Only a handful of imprisoned mutants remain to fight against their oppressive robotic overseers! Now Kate Pryde, former X-Man, must travel back in time and warn her present-day teammates of the coming danger - and hopefully prevent this horrible future from ever taking place!