Celebrating Hispanic Heritage Month with Graphic Novels
Posted on:

3 October 2020

By:

Jon Schafle
In honor of Hispanic Heritage Month I wanted to showcase some of the amazing Hispanic comic creators that we have available in print in our adult graphics collection system wide as well as digital editions that are available through Hoopla which you can also access with your library card. There's a huge amount of talented creators in the industry but I limited it to some of my personal favorite stories (I do have a soft spot for silver/bronze age comics) and I hope you'll find some new some titles to explore:
José Luis García-López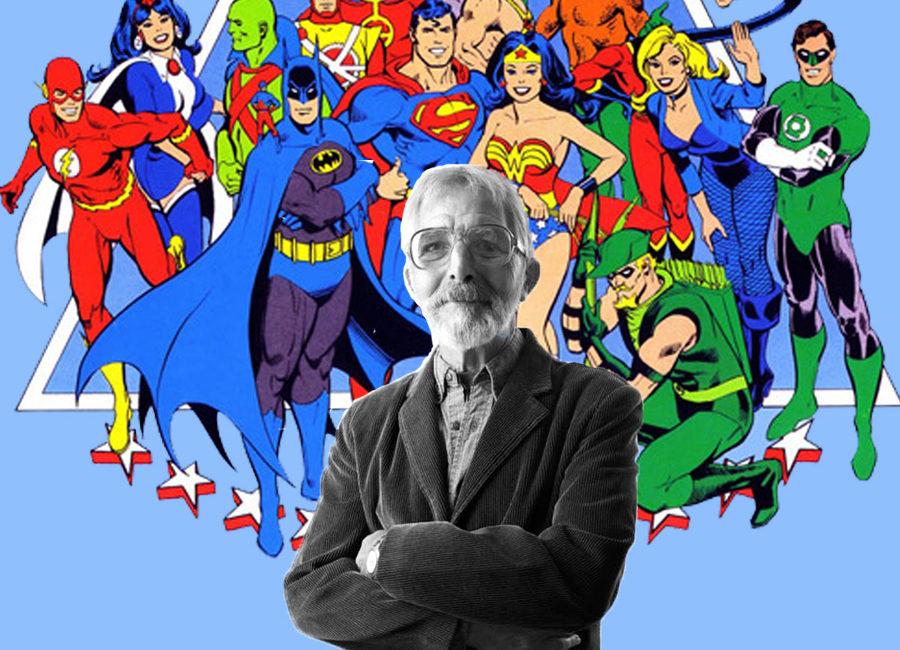 José Luis García-López was born in Spain in 1948 and grew up in Argentina. In the 1960's he worked for Charlton Comics and in 1974 he moved to New York where he met Joe Orlando, who was an editor for DC Comics. He began inking several titles before penciling on his own in titles like Hercules Unbound, Jonah Hex, DC Comics Presents, Batman, New Teen Titans among others. Garcia-López was also responsible for in-house style guides used by DC for it's promotional art for merchandise around the world, the 1982 guide which is still in use today for their retro lines.
Adventures of Superman: José Luis García-López Volume 1
Format Available: Hoopla Digital
Contains: Superman #294, 301, 302, 307-309 and 347, DC Comics Presents #1-4 and 17, and All-New Collector's Edition C-54.
Featuring several classic Superman stories, DC Comics Presents that was a Superman team-up anthology book, and an oversized special edition set in World War II that has the golden age Superman and Wonder Woman fighting the Axis powers as they try to steal the U.S.'s atomic secrets, which leads to the heroes having a trial by combat to decide if even the U.S, should be allowed to possess such destructive power.
Adventures of Superman: José Luis García-López Volume 2
Format Available: Hoopla Digital
Contains: DC Comics Presents #41, Realworlds: Superman #1, Superman, Inc. #1, Superman: Kal #1, Superman #347, World's Finest Comics #244, #255 and #258, and Action Comics #1000
Featuring more modern issues including several one-shots, team-ups from the Superman/Batman book World's Finest and a special anniversary tale.
Sergio Aragonés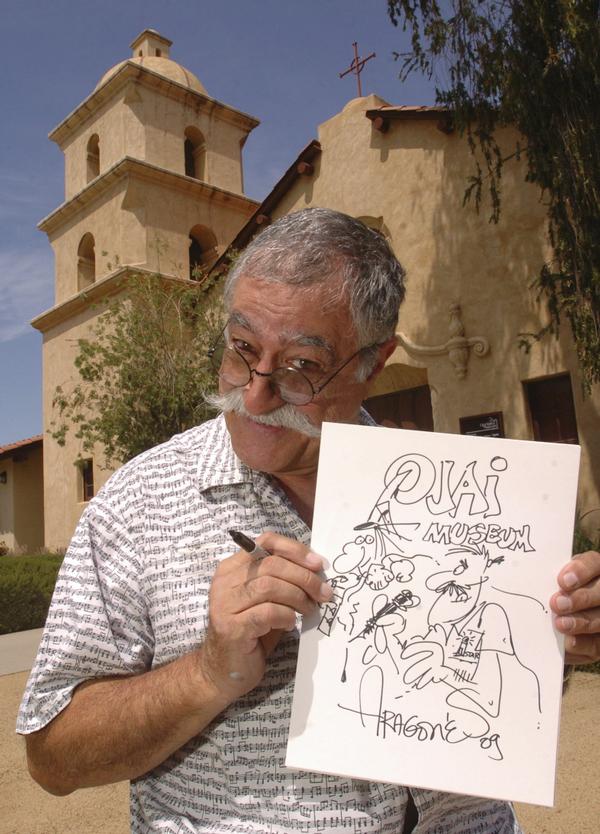 Sergio Aragonés was born in Sant Mateu, Castellón, Spain in 1937 but emigrated to France with his family due to the Spanish Civil War, finally settling in Mexico at age six. He arrived in New York in 1962 eager to try and sell his art, he approached Mad Magazine and started a decades long career at the magazine, so prolific his art was featured in 424 out of 500 issues, second only to the artist Al Jaffee. Although most well known for his work with Mad, Sergio has also worked on several comics over the years for a number of publishers as well as creating his own humurous barbarian comics Groo the Wanderer.
Inside MAD : the "usual gang of idiots" pick their favorite MAD spoofs (and tell why!)
Format Available: Print
A collection of essays by famous comedians and actors recalling their favorite MAD spoofs and stories from throughout the year highlighting a number of great talents including Sergio.
Format Available: Hoopla Digital
This humorous fantasy series follows the dim-witted and clumsy yet skilled swordsman Groo and his misadventures through the countryside in search of his favorite pastime, frays!
Los Bros Hernandez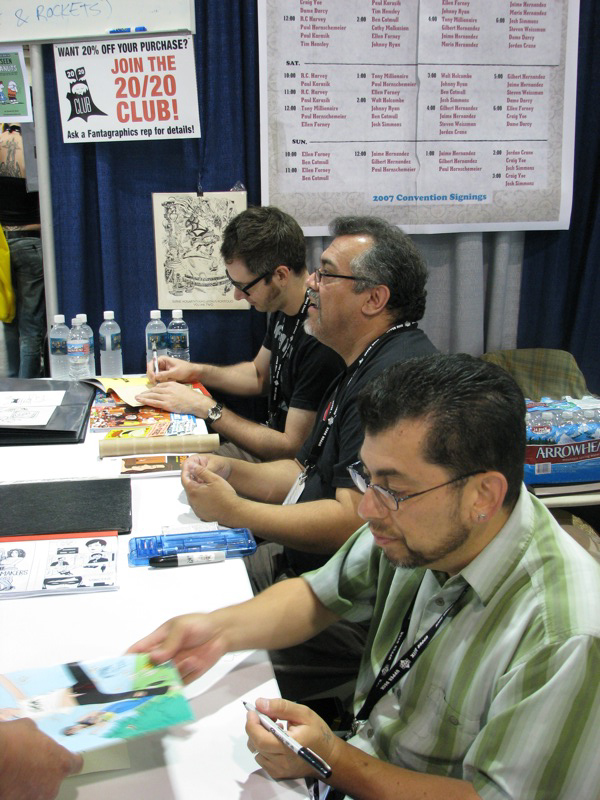 Mario, Gilbert, and Jamie Hernandez are three Mexican-American brothers that grew up in Oxnard, California and came to prominence in the early 1980's with their alternative comic Love & Rockets, which drew heavily from both indie and mainstream comics as well as counter-culture elements, music, and the Mexican-American experience.
Love and Rockets: Maggie the Mechanic
Format Available: Hoopla Digital
The very start of the Love and Rockets saga featuring Maggie and her circle of friends with a more science fiction and punk feel than later volumes as the author explores and tries to find his voice and style.
Love and Rockets: The Girl From H.O.P.P.E.R.S.
Format Available: Print / Hoopla Digital
The continued adventures of Maggie are more fleshed out and in a more realistic setting in a fictional LA barrio and featuring the acclaimed story "The Death of Speedy."
Format Available: Print
After Miguel Torres wakes up from a self imposed year long coma he finds himself moving at a sloth's pace. Now with his girlfriend Lita and best friend Ramone he stumbles across a haunted lemon orchard, a mysterious goat man, and a murder.
More titles featuring the Hernandez brothers can be found on Hoopla here and here.
George Pérez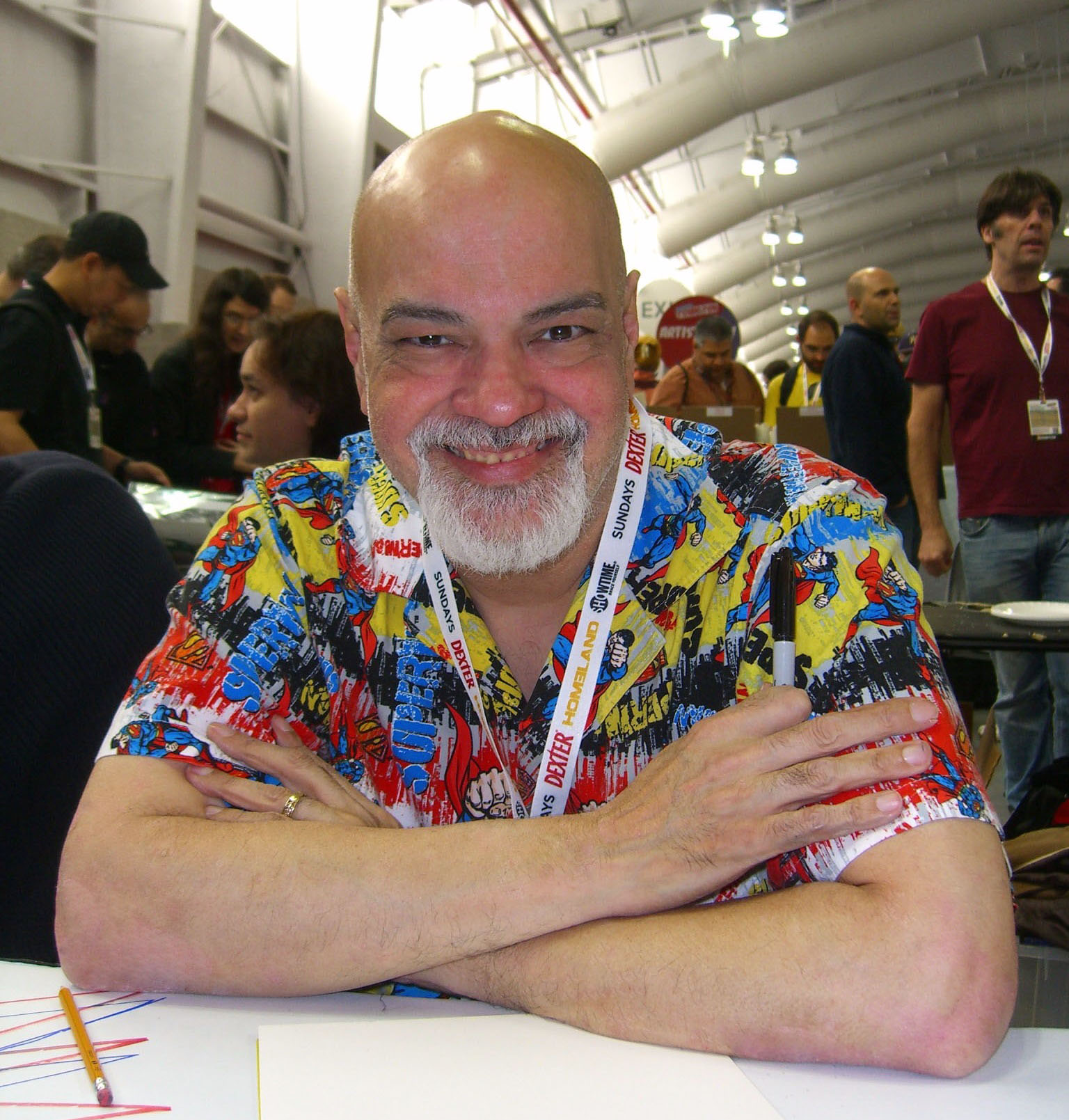 George Pérez was born in the South Bronx of New York in 1954 and began working in the comic book industry at Marvel in 1973. During this time he co-created the first Puerto Rican super-hero White Tiger as well as making a name for himself on titles such as the Avengers and Fantastic Four. Working at DC he helped launch New Teen Titans, the post-crisis reboot of Wonder Woman as well as working on Justice League and Crisis on Infinite Earths. With Marvel he would work on several more titles including The Infinity
Gauntlet, Hulk, and many more and other creator owned titles for smaller publishers with Sirens and Sachs & Violens. He is known for his intricate art and ability to fit numerous characters into scenes.
Format Available: Hoopla Digital
A detailed overview of Pérez's work throughout the decades and various publishing companies.
Format Available: Print / Hoopla Digital
Spinning out of the pages of Silver Surfer, this series was the basis for Avengers: Endgame and is one of the most beloved Marvel event books.
Format Available: Print / Hoopla Digital
The 12-issue maxi-series that rewrote the DC Universe and streamlined their continuity for years to come.
You can find more print titles here and digital titles here.
Fabian Rangel Jr.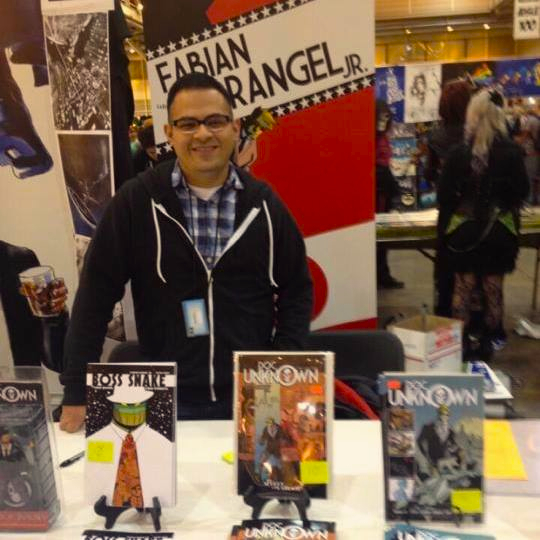 Fabian Rangel Jr. began writing comics in 2010 and has released a number of titles for various smaller press publishers and Image and is known for such titles as Doc Unknown, Samurai Jack: Quantum Jack, Space Riders, and others.
Space Riders Volumen Uno: Vengeful Universe
Format Available: Print
Sailing the cosmos in the Skullship Santa Muerte, Capitan Peligro and his fearless crew deal harsh justice to the scum of the galaxy while searching for the hidden truths of the universe!
Space Riders Volumen Dos: Galaxy of Brutality
Format Available: Print
An ancient evil rises and now the disbanded crew of the Santa Muerte must join forces once more in this psychedelic Kirby-esque cosmic thrill ride!
Helena Crash: Fueled by Coffee
Format Available: Hoople Digital
A new pulse pounding, caffeine fueled, sword swinging, machine-gun firing, car crashing sci-fi adventure comic! In a future where coffee is illegal, Helena is a courier, delivering black market goods to anyone who can afford her services.