Cool New Titles for Kids - March
Posted on:

23 March 2022

By:

Jon Schafle
Looking for something new for your kids to read? Look no further than a few of my personal picks of these new releases from the various categories in our Youth collections:
Picture Books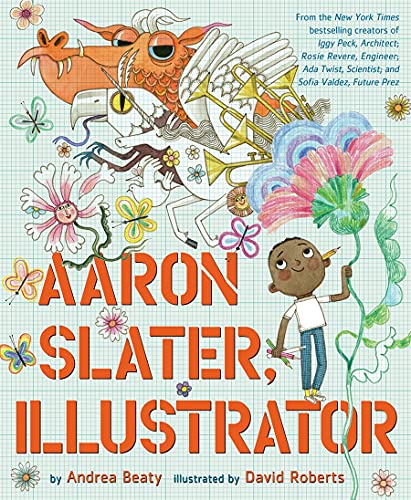 Aaron Slater, illustrator by Andrea Beaty ; illustrated by David Roberts
Aaron Slater loves listening to stories and dreams of one day writing them himself. But when it comes to reading, the letters just look like squiggles to him, and it soon becomes clear he struggles more than his peers. When his teacher asks each child in the class to write a story, Aaron can't get a single word down. He is sure his dream of being a storyteller is out of reach . . . until inspiration strikes, and Aaron finds a way to spin a tale in a way that is uniquely his.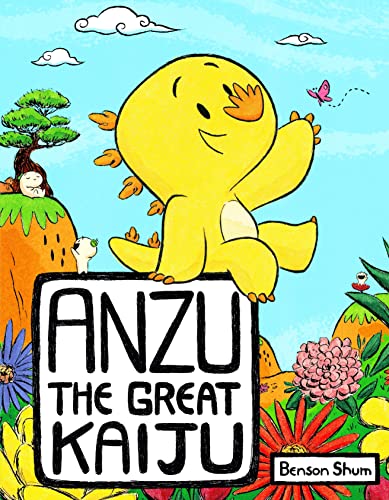 Anzu the great Kaiju by Benson Shum
All great Kaiju are born with a super power to strike fear in the heart of the city. But Anzu is different. Instead of mayhem, he likes May flowers. Instead of striking fear, he prefers to be sincere. Can Anzu find a way to make his family proud and stay true to his kind self?
Graphic Novels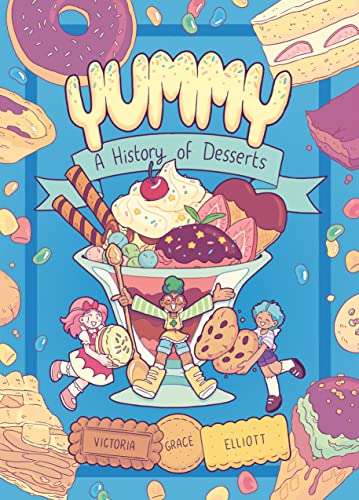 Yummy: A history of desserts by Victoria Grace Elliott
Have you ever wondered who first thought to freeze cream? Or when people began making sweet pastry shells to encase fruity fillings? Food sprite Peri is excited to show you the delicious history of sweets while taking you around the world and back! The team-up that made ice cream cones! The mistake that made brownies! Learn about and taste the true stories behind everyone's favorite treats, paired with fun and easy recipes to try at home. After all, sweets--and their stories--are always better when they're shared!
Chapter Books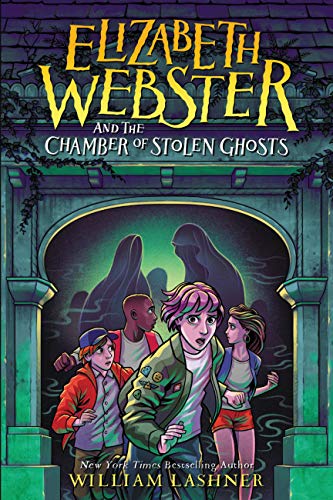 Elizabeth Webster and the chamber of stolen ghosts by William Lashner
Reeling from recent struggles in the courtroom, Elizabeth Webster is surprised when two sisters ask her to find the spirits of their parents who have been stolen by a ghost thief. But this simple matter becomes the most terrifying case of Elizabeth's career. Soon, she finds herself battling the ghost thief himself, two cement Martha-Washington-faced dogs, and an army raised by the demon Redwing in the Chamber of Stolen Ghosts.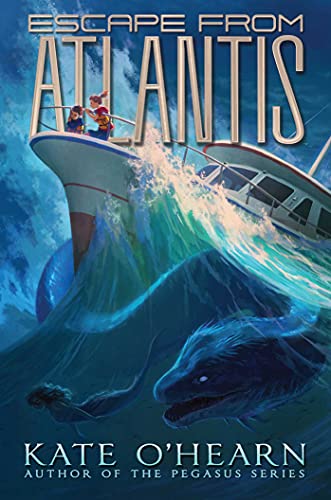 Escape from Atlantis by Kate O'Hearn
From the author of the Pegasus series comes a spellbinding first book in a new fantasy series for fans of Rick Riordan and Shannon Messenger following two cousins whose summer vacation gets swept away by a storm that lands them on the lost island of Atlantis.
The last way that Riley Evans wanted to spend spring break was studying whales on the family sailboat in the middle of the Bermuda Triangle. With only her dad, aunt, and annoying cousin Alfie for company, she is so bored staring at the waves that she's starting to see mermaids between them. But when their boat is capsized during a sudden storm, Riley finds more excitement than she bargained for as she and Alfie are washed ashore with neither of their parents in sight. Where they've been shipwrecked is no deserted island, though.
Non-Fiction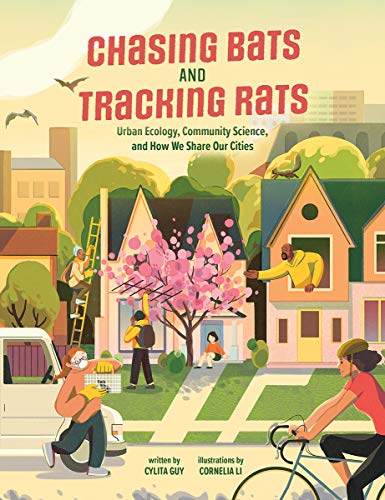 Chasing bats and tracking rats : urban ecology, community science, and how we share our cities by Cylita Guy; illustrations by Cornelia Li
Gripping narrative non-fiction with STEM and social justice themes that proves cities can be surprisingly wild places--and why understanding urban nature matters. What can city bees tell us about climate change? How are we changing coyote behavior? And what the heck is a science bike? Featuring the work of a diverse group of eleven scientists--herself included!--Dr. Cylita Guy shows how studying urban wildlife can help us make cities around the world healthier for all of their inhabitants. In the process, Guy reveals how social injustices like racism can affect not only how scientists study city wildlife, but also where urban critters are likelier to thrive. Sidebars include intriguing animal facts and the often-wacky tools used by urban ecologists, from a ratmobile to a bug vacuum. Cornelia Li's engaging illustrations bring the scientists' fieldwork adventures to life, while urban ecology challenges encourage readers to look for signs of wildlife in their own neighborhoods.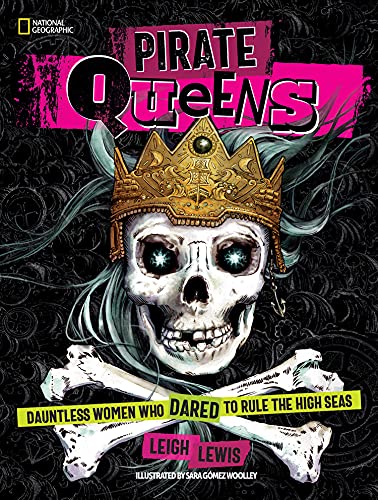 Pirate queens : dauntless women who dared to rule the high seas by Leigh Lewis; illustrated by Sara Gómez Woolley
A collection of fact-filled profiles, poetry, and illustrations of women pirates who made their mark on the high seas. Each profile includes an original poem presented against a backdrop of full-color art by illustrator Sara Woolley Gomez. The profile is followed by information about the real life and times of these daring women