Creator Spotlight: Grant Morrison
Posted on:

10 June 2021

By:

Jon Schafle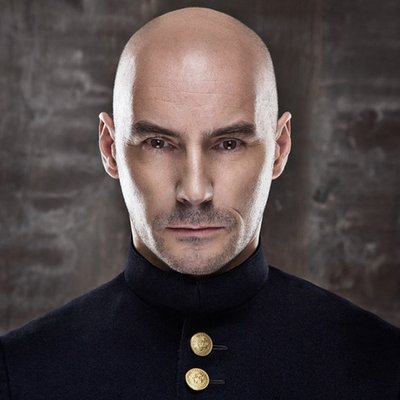 Creator Spotlight: Grant Morrison
Grant Morrison is a Scottish author and playwright and is known for several fan favorite series for Marvel, DC and European publishers. They are known for their bizarre, psychedelic and counterculture themes and are responsible for breathing new life into a number of obscure characters like Animal Man and the Doom Patrol as well as their own creations like The Invisibles and Zenith. Below are a few of my favorites we have available in our collection: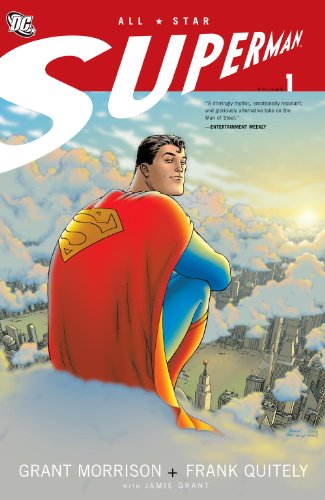 All-Star Superman by Grant Morrison & Frank Quitely
Two of the comics industry's top creative talents, writer Grant Morrison and artist Frank Quitely, the acclaimed team behind JLA:EARTH 2, reunite to redefine Superman based on the timeless, essential iconic elements that everyone knows about the Man of Steel. In the first volume, the World's Greatest Super-Hero rescues a doomed group of astronauts on the surface of the sun when he's exposed to massive amounts of solar radiation no one could possibly anticipate how he'll be affected - except Lex Luthor! Read the complete series on Hoopla!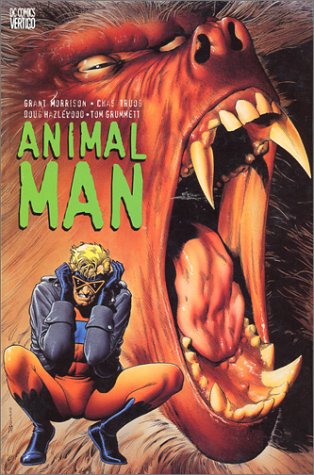 Animal Man by Grant Morrison, Chaz Truog, Doug Hazelwood, & Tom Grummett
This edition collects the bizarre adventures of Animal Man, a second-rate super hero struggling with real-life issues and moral dilemmas. Buddy Baker is a caring husband, devoted father, animal activist and super-powered being. But as he attempts to live up to all of his roles, he soon finds that there are no black and white situations in life. With a strong focus on storytelling, these thought-provoking and innovative tales make the reader question the actions of Animal Man as well as their own behavior in similar situations. Read even more Animal Man issues on Hoopla!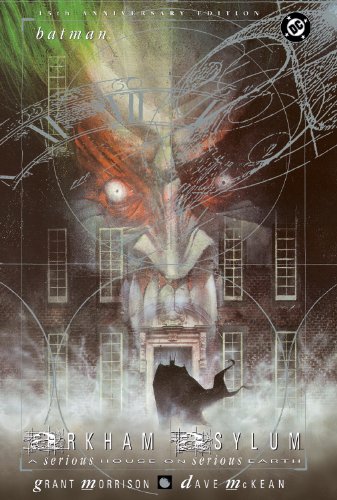 Arkham Asylum: A Serious House on Serious Earth by Grant Morrison & Dave McKean
In this groundbreaking, painted graphic novel, the inmates of Arkham Asylum have taken over Gotham's detention center for the criminally insane on April Fools' Day, demanding Batman in exchange for their hostages. Accepting their demented challenge, Batman is forced to live and endure the personal hells of the Joker, Scarecrow, Poison Ivy, Two-Face, and many other sworn enemies in order to save the innocents and retake the prison. During his run through this absurd gauntlet, the Dark Knight's own sanity is placed in jeopardy. This special anniversary edition trade paperback also reproduces the original script with annotations by Morrison and editor Karen Berger.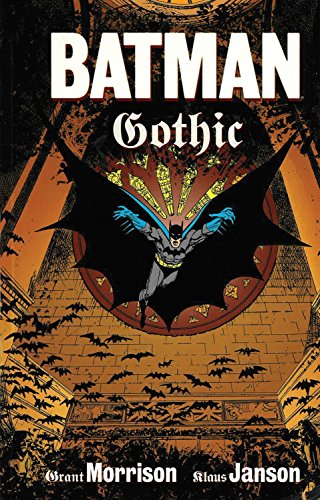 Batman: Gothic by Grant Morrison & Klaus Janson
Batman must face his own greatest fears when the man behind the mask, Bruce Wayne, begins to have nightmares about his boyhood schoolmaster, the cruel Mr. Winchester. Now Winchester has come to Gotham City, this time with supernatural powers. And unless the Caped Crusader can stop him, he will convert the city into his own cathedral--of death.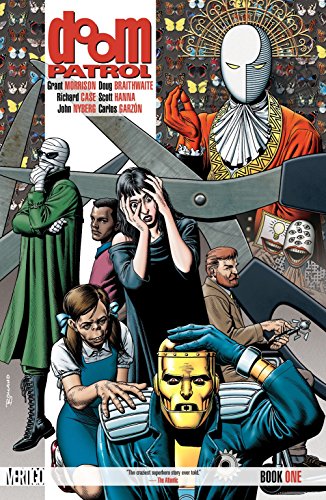 Doom Patrol by Grant Morrison & Richard Case
The groundbreaking series from Grant Morrison that led American comics in a wholly unexpected direction. Originally conceived in the 1960s by the visionary team of writer Arnold Drake and artist Bruno Premiani, the Doom Patrol was reborn a generation later through Grant Morrison's singular imagination. Though they are super-powered beings, and though their foes are bent on world domination, convention ends there. Shunned as freaks and outcasts, and tempered by loss and insanity, this band of misfits faces threats so mystifying in nature and so corrupted in motive that reality itself threatens to fall apart around them—but it's still all in a day's work for the Doom Patrol.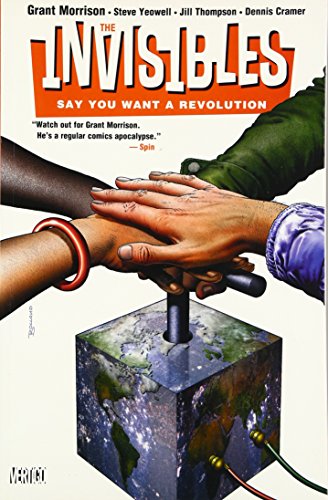 The Invisibles by Grant Morrison, Steve Yeowell, & Jill Thompson
Throughout history, a secret society called the Invisibles, who count among their number Lord Byron and Percy Shelley, work against the forces of order that seek to repress humanity's growth. In this first collection, the Invisibles' latest recruit, a teenage lout from the streets of London, must survive a bizarre, mind-altering training course before being projected into the past to help enlist the Marquis de Sade.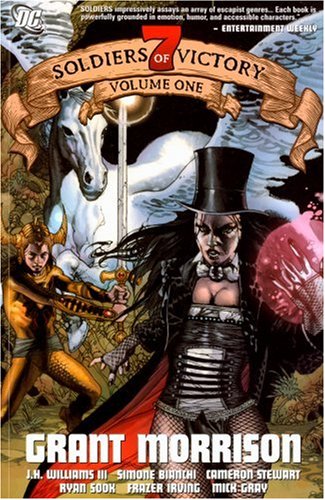 7 Soldiers of Victory by Grant Morrison, Ryan Sook, J.H. Williams III, Simone Bianchi, Cameron Stewart, & Mick Gray
One of the most creative minds in comics, Grant Morrison delivers his most groundbreaking and ambitious project yet: Seven Soldiers! Comprising seven different 4-issue miniseries and two bookend Specials, this colossal 30-part tale of death, betrayal, failure, joy, loss, romance, triumph and redemption is now collected in a 4-volume series of trade paperbacks! Independently, each of these characters are featured in a story arc of their own that redefines their purpose in the DCU. But their stories also interweave with the other Soldiers' tales, forming a grander story of a devastating global threat to mankind - with the ties between them becoming more evident in each new volume. Together these reluctant champions must arise and somehow work together to save the world...without ever meeting one another!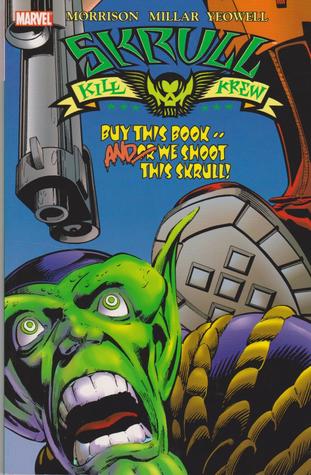 Skrull Kill Krew by Grant Morrison, Mark Millar, & Steve Yeowell
Grant Morrison and Mark Millar co-wrote this chilling story of murderous shape-changing criminals... and the menace they've sworn to cleanse from the Earth! Guest-starring Captain America and Nick Fury!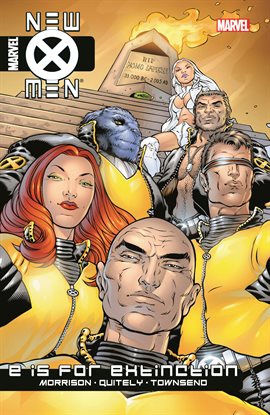 New X-Men by Grant Morrison & Mark Quitely
Cassandra Nova has murdered 16 million mutants. Now she has her sights set on The X-Men! Xavier and his team of mutants have long dreamed of a time of peace. But the time for dreaming is over. Now it is time to fight. Read more of this run of X-Men on Hoopla!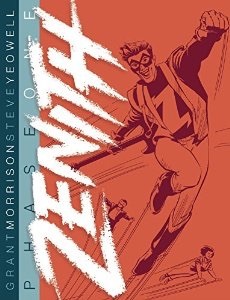 Zenith by Grant Morrison & Steve Yeowell
The all time classic is back! Berlin, 1945: The allies unleashed the second world war hero Maximan upon the German super soldier Masterman. Maximan's defeat was only kept secret by the nuclear bomb which destroyed both men. Forty-plus years later, and twenty years after a generation of '60s British superpowered heroes came and went, the teenage pop star Zenith is the only superhuman left - and his only interest in women, drugs, alchohol and fame. So when he is contacted about the threat from the many-angled ones and the impending destruction of our world, his first reaction is to steer well clear. But the superhumans of the past have other plans...
Want even more titles by Grant Morrison? Take a look at our complete listing of their work available for physical checkout in our catalog and digitally on Hoopla.