Graphic Novels for Asian & Pacific Islander Heritage Month
Posted on:

6 May 2021

By:

Jon Schafle
In honor of Asian & Pacific Islander Heritage Month I've put together a few of my favorite titles spotlight characters and creators of Asian and Pacific Islander descent- I even tried to select a good mix of fiction and non-fiction offerings. It's a great opportunity to branch and and try something new and learn about different cultures, mythologies and ways of life and broaden your mind and your own experiences!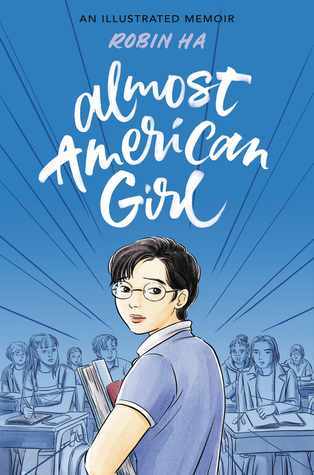 Almost American Girl by Robin Ha
A teen graphic novel memoir about a Korean-born, non-English-speaking girl who is abruptly transplanted from Seoul to Huntsville, Alabama, and struggles with extreme culture shock and isolation, until she discovers her passion for comic arts.  For as long as she can remember, it's been Robin and her mom against the world. Growing up in the 1990s as the only child of a single mother in Seoul, Korea, wasn't always easy, but it has bonded them fiercely together.  So when a vacation to visit friends in Huntsville, Alabama, unexpectedly becomes a permanent relocation—following her mother's announcement that she's getting married—Robin is devastated. Overnight, her life changes. She is dropped into a new school where she doesn't understand the language and struggles to keep up. She is completely cut off from her friends at home and has no access to her beloved comics. At home, she doesn't fit in with her new stepfamily. And worst of all, she is furious with the one person she is closest to—her mother.  Then one day Robin's mother enrolls her in a local comic drawing class, which opens the window to a future Robin could never have imagined.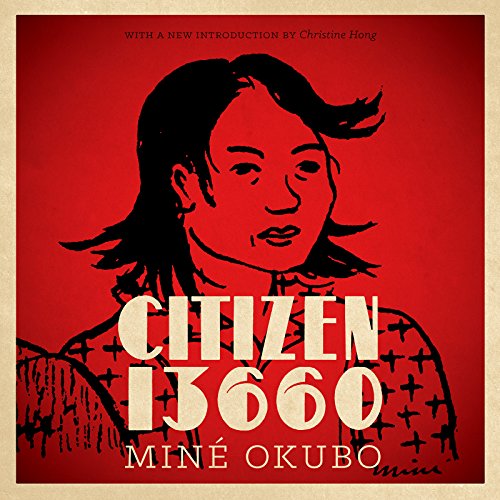 Mine Okubo was one of more than a hundred thousand people of Japanese descent - nearly two-thirds of whom were American citizens - who were forced into "protective custody" shortly after the bombing of Pearl Harbor. Citizen 13660, Okubo's illustrated memoir of life in relocation centers in California and Utah, illuminates this experience with poignant drawings and witty, candid text.This classic in Asian American literature and American history, with a new introduction by Christine Hong, is available for the first time in both a traditional paperback format and an artist's edition, oversize and in hardcover to better illustrate the innovative artwork as originally envisioned by Okubo.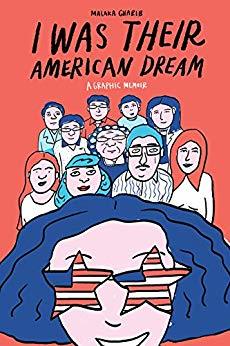 I Was Their American Dream by Malaka Gharib
Malaka's upbringing will look familiar to anyone who grew up in the pre-internet era, but her particular story is a heartfelt tribute to the American immigrants who have invested their future in the promise of the American dream. The daughter of parents with unfulfilled dreams themselves, Malaka navigates her childhood chasing her parents' ideals, learning to code-switch between her family's Filipino and Egyptian customs, adapting to white culture to fit in, crushing on skater boys, and trying to understand the tension between holding onto cultural values and trying to be an all-American kid. I Was Their American Dream is at once a journal of growing up and a reminder of the thousands of immigrants who come to America in search for a better life for themselves and their children.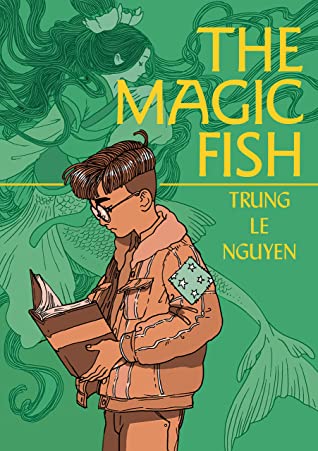 The Magic Fish by Trung Le Nguyen
Tiến loves his family and his friends…but Tiến has a secret he's been keeping from them, and it might change everything. An amazing YA graphic novel that deals with the complexity of family and how stories can bring us together.  Real life isn't a fairytale.  But Tiến still enjoys reading his favorite stories with his parents from the books he borrows from the local library. It's hard enough trying to communicate with your parents as a kid, but for Tiến, he doesn't even have the right words because his parents are struggling with their English. Is there a Vietnamese word for what he's going through?  Is there a way to tell them he's gay?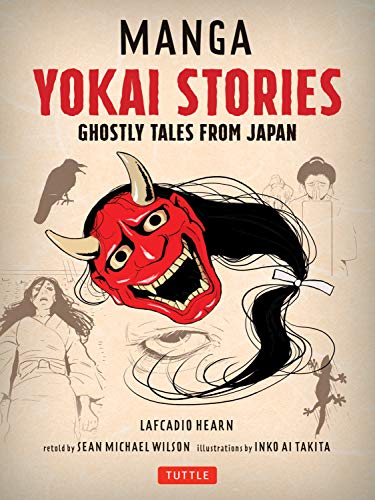 Manga Yokai Stories: Ghostly Tales from Japan by Lafcadio Hearn, Sean Michael Wilson & Inko Ai Takita
These classic Japanese ghost stories are based on those written by famed author Lafcadio Hearn between 1890 and 1904. Here, they are retold by award-winning comic book writer Sean Michael Wilson, who has garnered a worldwide fan base for his manga adaptations of works of Japanese literature.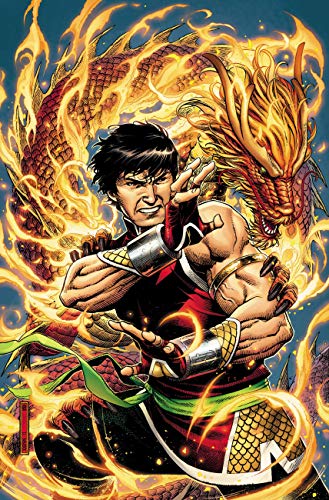 Shang-Chi Volume 1: Brothers & Sisters by Gene Luen Yang
The Master of Kung Fu returns! An ancient and evil secret society has stayed in hiding since the death of their leader, Zheng Zhu. But now his successor has been chosen to shift the balance of power in the world...Zheng Zhu's son, Shang-Chi! Witness the Marvel Universe's greatest fighter return to a world of death and destruction he thought he left behind long ago...and discover the secrets to Shang-Chi's past that will change his world forever Don't miss out on this epic tale of family, betrayal and justice.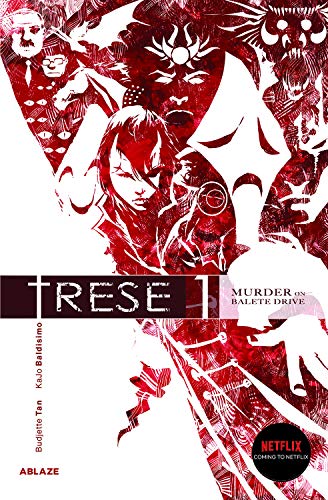 Trese Volume 1: Murder on Balete Drive by Budjette Tan & Kajo Baldisimo
Award-winning Filipino comic book and soon to be Netflix anime series! When the sun sets in the city of Manila, don't you dare make a wrong turn and end up in that dimly- lit side of the metro, where blood-sucking aswang run the most-wanted kidnapping rings, where gigantic kapre are the kingpins of crime, and magical engkantos slip through the cracks and steal your most precious possessions. When crime takes a turn for the weird, the police call Alexandra Trese.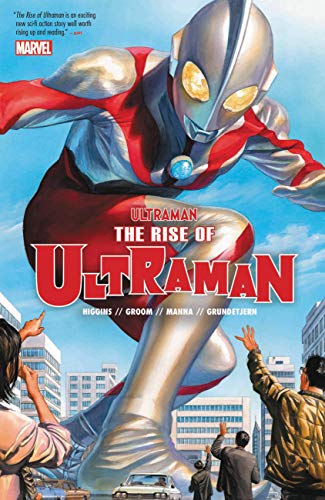 The Rise of Ultraman by Kyle Higgins, Mat Groom, Francesco Manna, & Michael Cho
In the darkness there lurk Kaiju - terrifying and unfathomable monsters. Between them and the rest of us stands the United Science Patrol! But who are these enigmatic defenders, and how do they perform their miracles? Shin Hayata and Kiki Fuji have spent half a lifetime trying to find out - and now, their quest drives them toward a decades-old dark secret, and a collision course with a mysterious warrior from beyond the stars! Kyle Higgins (Mighty Morphin Power Rangers), Mat Groom (Self/Made) and Francesco Manna (AVENGERS) reimagine the classic origin of a pop culture icon as Ultraman rises at Marvel! The histories of two worlds, the experiences of two lives, and the destinies of two heroes must reconcile as Ultra and Man struggle to become one - and if they don't, neither will survive!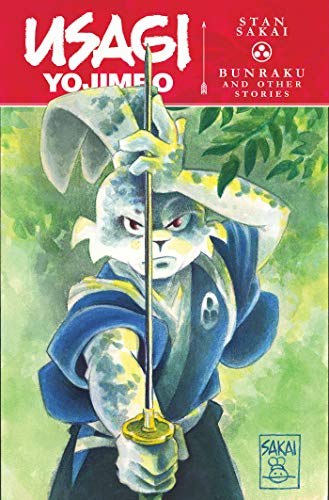 Usagi Yojimbo: Bunraku and Other Stories by Stan Sakai
Follow these all-new full-color adventures of rabbit ronin Miyamoto Usagi as he wanders Edo period Japan on his warrior's journey.  Presented in color for the first time, the ongoing adventures of Stan Sakai's seminal and long running series are now being published by IDW. This first volume of all-new material continues the saga of Usagi Yojimbo with the three-part "Bunraku," where Usagi becomes embroiled in a puppet drama where the players are not quite what they seem! Will the aid of a supernatural ally be enough for Usagi to prevent more death?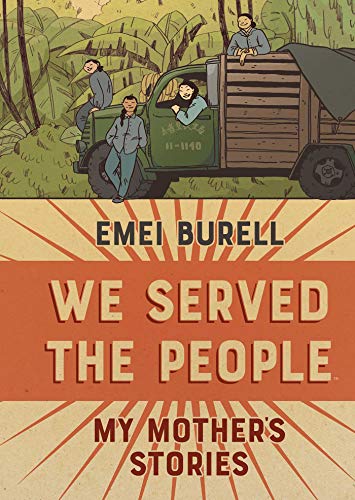 We Served the People: My Mother's Stories by Emei Burell
A collection of moving stories passed from mother to daughter recounting life during China's Cultural Revolution. In China, an entire generation's most formative years took place in remote rural areas when city-kids were sent to the countryside to become rusticated youth and partake in Mao's mandated Great Leap Forward. Debut cartoonist Emei Burell breathes new life into the stories her mother shared with her of growing up during mid-1960s Communist China. In an inspiring tale, her mother recounts how she ended up as one of the few truck-driving women during the Up to the Mountains and Down to the Countryside movement, which sought to increase agricultural outreach and spur social and ideological change amongst youth.