Graphic Novels for Jewish American Heritage Month
Posted on:

14 May 2021

By:

Jon Schafle
Jewish American Heritage Month is observed in May and I've selected some of my favorites to showcase, though Jewish American heritage is intrinsically linked with the history of comics stretching back to the Golden Age of Comics and the creation of Superman by Jerry Siegel and Joe Shuster and the Silver Age of comics and the rise of Marvel by Stan Lee and Jack Kirby, among countless other examples.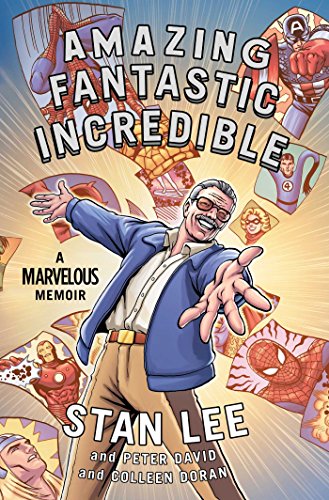 Amazing Fantastic Incredible : A Marvelous Memoir by Stan Lee, Peter David & Colleen Doran
Stan Lee is a man who needs no introduction. The most legendary name in the history of comic books, he has been the leading creative force behind Marvel Comics, and has brought to life—and into the mainstream—some of the world's best-known heroes and most infamous villains throughout his career. His stories—filled with superheroes struggling with personal hang-ups and bad guys who possessed previously unseen psychological complexity—added wit and subtlety to a field previously locked into flat portrayals of good vs. evil. Lee put the human in superhuman and in doing so, created a new mythology for the twentieth century. In this beautifully illustrated graphic memoir—illustrated by celebrated artist Colleen Doran—Lee tells the story of his life with the same inimitable wit, energy, and offbeat spirit that he brought to the world of comics. Moving from his impoverished childhood in Manhattan to his early days writing comics, through his military training films during World War II and the rise of the Marvel empire in the 1960s to the current resurgence in movies, Amazing Fantastic Incredible documents the life of a man and the legacy of an industry and career.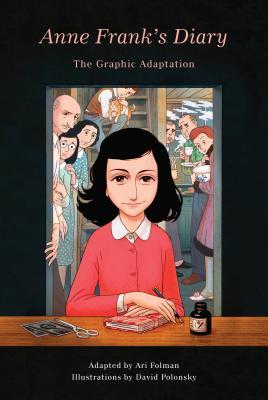 Anne Frank's Diary: The Graphic Adaptation by Anne Frank & Daivd Polonsky
This adaptation of Anne Frank's Diary of a Young Girl into a graphic version for a young readership, maintains the integrity and power of the original work. With stunning, expressive illustrations and ample direct quotation from the diary, this edition will expand the readership for this important and lasting work of history and literature.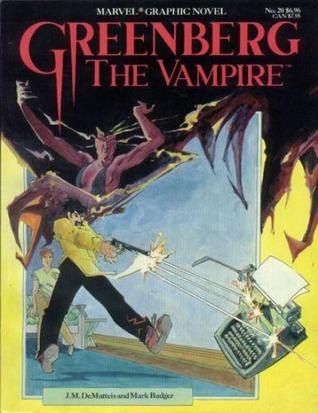 Greenberg the Vampire by J.M. DeMatteis & Mark Badger
Oscar Greenberg is not your typical vampire. He doesn't drink human blood, for one. He's a successful author - albeit prone to writer's block. And he's a good son, who's kept his secret from his dear old Mama. Oscar's also very much in love with Denise, the vamp who turned him. Their happily ever after might actually last forever - unless someone comes between them.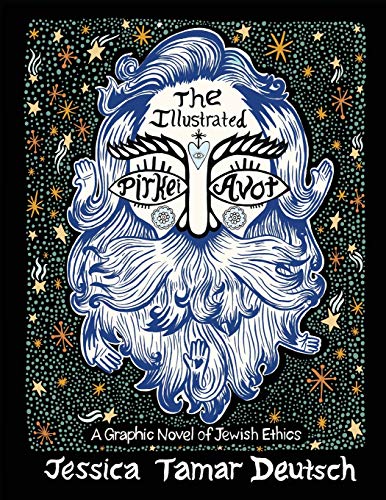 The Illustrated Pirkei Avot : A Graphic Novel of Jewish Ethics by Jessica Tamar Deutsch
Composed almost 2,000 years ago, Pirkei Avot is Judaism's oldest and most important book of wisdom and ethics. The book was designed to be memorable. Its ideas sticks in your head and grow as you do. There is no other book quite like it. In this volume, Jessica Tamar Deutsch has fully and finally opened up Pirkei Avot for easy public consumption. The Illustrated Pirkei Avot pairs a complete English translation of the work with more than 120 richly illustrated drawings. (The complete Hebrew text is included as an appendix.)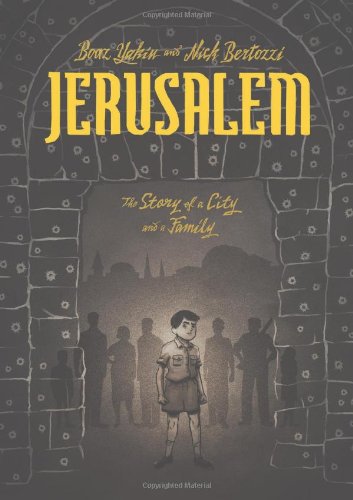 Jerusalem: A Family Portrait by Boaz Yakin
Jerusalem is a sweeping, epic work that follows a single family—three generations and fifteen very different people—as they are swept up in chaos, war, and nation-making from 1940-1948. Faith, family, and politics are the heady mix that fuel this ambitious, cinematic graphic novel. With Jerusalem, author-filmmaker Boaz Yakin turns his finely-honed storytelling skills to a topic near to his heart: Yakin's family lived in Palestine during this period and was caught up in the turmoil of war just as his characters are. This is a personal work, but it is not a book with a political ax to grind. Rather, this comic seeks to tell the stories of a huge cast of memorable characters as they wrestle with a time when nothing was clear and no path was smooth.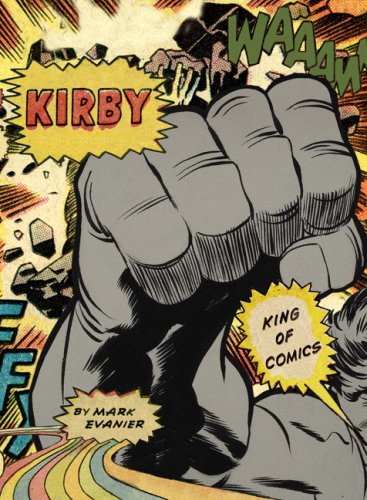 Kirby: King of Comics by Mark Evanier
Jack Kirby created or co-created some of comic books' most popular characters including Captain America, The X-Men, The Hulk, The Fantastic Four, The Mighty Thor, Darkseid, and The New Gods. More significantly, he created much of the visual language for fantasy and adventure comics. There were comics before Kirby, but for the most part their page layout, graphics, and visual dynamic aped what was being done in syndicated newspaper strips. Almost everything that was different about comic books began in the forties on the drawing table of Jack Kirby. This is his story by one who knew him well—the authorized celebration of the one and only "King of Comics" and his groundbreaking work.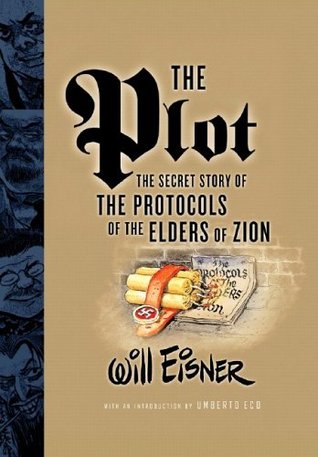 The Plot: The Secret Story of the Protocols of the Elders of Zion by Will Eisner
The Plot, which examines the astonishing conspiracy and the fabrication of The Protocols of the Elders of Zion, has become a worldwide phenomenon since its hardcover publication, taught in classrooms around the globe. Purported to be the actual blueprints by Jewish leaders to take over the world, the Protocols, first published in 1902, have become gospel truth to international millions. Presenting a pageant of historical figures from nineteenth-century Russia to today's ideologues, including Tsar Nicholas II, Henry Ford, and Adolf Hitler, Will Eisner unravels and dispels one of the most devastating hoaxes of the twentieth century.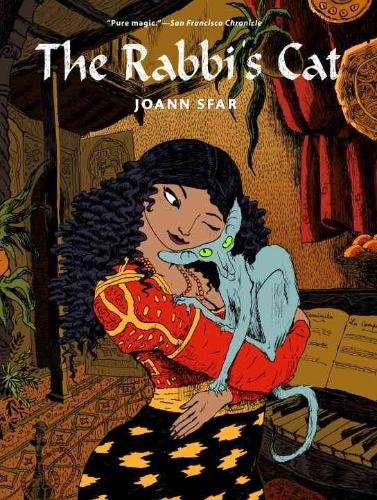 In Algeria in the 1930s, a cat belonging to a widowed rabbi and his beautiful daughter, Zlabya, eats the family parrot and gains the ability to speak. To his master's consternation, the cat immediately begins to tell lies (the first being that he didn't eat the parrot). The rabbi vows to educate him in the ways of the Torah, while the cat insists on studying the kabbalah and having a Bar Mitzvah. They consult the rabbi's rabbi, who maintains that a cat can't be Jewish — but the cat, as always, knows better. Zlabya falls in love with a dashing young rabbi from Paris, and soon master and cat, having overcome their shared self-pity and jealousy, are accompanying the newlyweds to France to meet Zlabya's cosmopolitan in-laws. Full of drama and adventure, their trip invites countless opportunities for the rabbi and his cat to grapple with all the important — and trivial — details of life.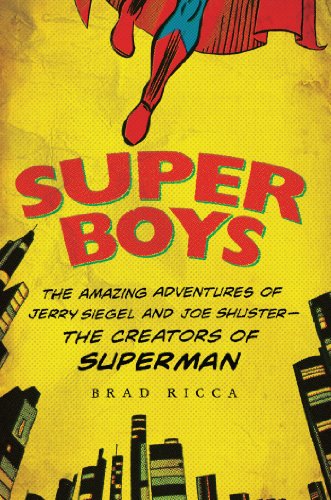 Super Boys: The Amazing Adventures of Jerry Siegel and Joe Shuster--the Creators of Superman by Brad Ricca
Drawing on ten years of research in the trenches of Cleveland libraries, boarded-up high schools, and secret, private collections, and a love of comic books, Brad Ricca's Super Boys is the first ever full biography about Superman's creators. Among scores of new discoveries, the book reveals the first stories and pictures ever published by the two, where the first Superman story really came from, the real inspiration for Lois Lane, the template for Superman's costume, and much, much more. Super Boys also tracks the boys' unknown, often mysterious lives after they left Superman, including Siegel's secret work during World War II and never-before-seen work from Shuster. Super Boys explains, finally, what exactly happened with the infamous check for $130 that pulled Superman away from his creators—and gave control of the character to the publisher. Ricca also uncovers the true nature of Jerry's father's death, a crime that has always remained a mystery. Super Boys is the story of a long friendship between boys who grew to be men and the standard that would be impossible for both of them to live up to.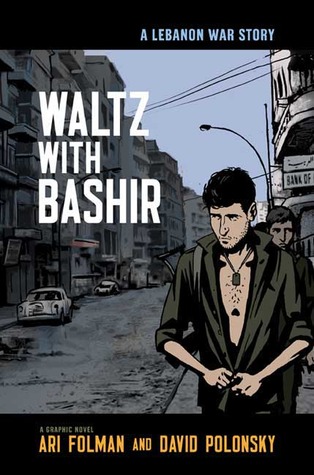 Waltz with Bashir by Ari Folman & David Polonsky
One night in Beirut in September 1982, while Israeli soldiers secured the area, Christian militia members entered the refugee camps of Sabra and Shatila and began to massacre hundreds, if not thousands, of Palestinians. Ari Folman was one of those Israeli soldiers, but for more than twenty years he remembered nothing of that night or of the weeks leading up to it. Then came a friend's disturbing dream, and with it Folman's need to excavate the truth of the war in Lebanon and answer the crucial question: what was he doing during the hours of slaughter? Challenging the collective amnesia of friends and fellow soldiers, Folman painfully, candidly pieces together the war and his place in it. Gradually, the blankness of his mind is filled in by scenes of combat and patrol, misery and carnage, as well as dreams and hallucinations. Soldiers are haunted by inexplicable nightmares and flashbacks—snapping, growling dogs with teeth bared and eyes glowing orange; a recurring image of three young men rising naked out of the sea to drift into the Beirut battlefield. Tanks crush cars and buildings with lethal indifference; snipers pick off men on donkeys, men in cars, men drinking coffee; a soldier waltzes through a storm of bullets; rock songs fill the air, and then yellow flares. The recollections accumulate until Ari Folman arrives at Sabra and Shatila and his investigation reaches its terrible end. The result is a gripping reconstruction, a probing inquiry into the unreliable quality of memory, and, above all, a powerful denunciation of the senselessness of all wars. Profoundly original in form and approach, Waltz with Bashir will take its place as one of the great works of wartime testimony.