Graphic Novels to Read During Black History Month
Posted on:

3 February 2021

By:

Jon Schafle
Black History Month is a great reason to explore new books to read and broaden your horizons. Over the past several years I've built the library's adult graphics collection with a number of voices, perspectives and cultural representations. In honor of this month, I've curated some of my favorite titles either by black creators, or featuring black characters or non-fiction titles about black history.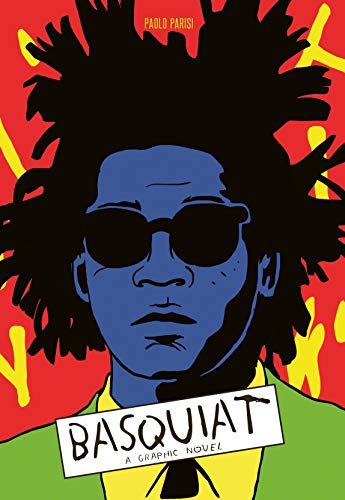 Basquiat: A Graphic Novel by  Paolo Parisi
Cool, talented, and transgressive, Jean–Michel Basquiat's life is just as fascinating as the work he produced. Delve into 1980s New York as this vivid graphic novel takes you on Basquiat's journey from street–art legend SAMO to international art–scene darling, up until his sudden death. Told through cinematic scenes, this is Basquiat as seen through the eyes of those who knew him, including his father, Suzanne Mallouk, Larry Gagosian, and, most importantly, the man himself. Basquiat is a moving depiction of a troubled artist's life for those interested in both the art and the man who made it.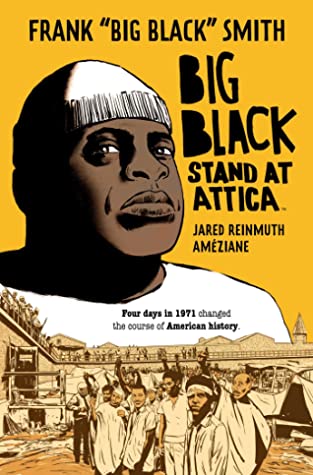 Big Black: Stand at Attica by Frank "Big Black" Smith, Jared Reinmuth, & Améziane
In the summer of 1971, the New York's Attica State Prison is a symbol of everything broken in America – abused prisoners, rampant racism and a blind eye turned towards the injustices perpetrated on the powerless. But when the guards at Attica overreact to a minor incident, the prisoners decide they've had enough – and revolt against their jailers, taking them hostage and making demands for humane conditions. Frank "Big Black" Smith finds himself at the center of this uprising, struggling to protect hostages, prisoners and negotiators alike. But when the only avenue for justice seems to be negotiating with ambitious Governor Nelson Rockefeller, Big Black soon discovers there may be no hope in finding a peaceful resolution for the prisoners in Attica.  Written by Jared Reinmuth and Frank "Big Black" Smith himself, adapted and illustrated by Ameziane, Big Black: Stand At Attica is an unflinching look at the price of standing up to injustice in what remains one of the bloodiest civil rights confrontations in American history.
Bitter Root by David F. Walker, Chuck Brown, Sanford Greene, & Rico Renzi
Monster-hunting has been the Sangerye family business for generations as they battle the jinoo - hideous creatures born out of hate and racism. But now the Sangeryes face a different threat -- the deadly inzondo, a new kind of monster born out of grief and trauma. With one of their own turning into an inzondo and an army of tortured souls on the attack in 1920s Harlem, the Sangerye family must once again fight to save the world, unless their own pain and suffering transforms them into monsters as well!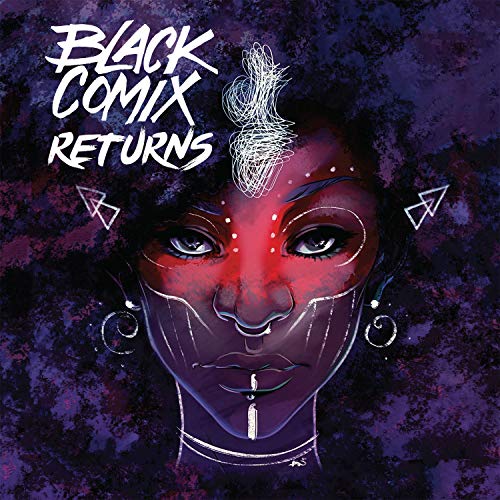 Black Comix Returns edited by John Jennings & Damain Duffy
In 2010, Professor John Jennings and Dr. Damian Duffy compiled and published a 176 page collection of art and essays celebrating the vibrant African American independent comics community. Black Comix featured over 50 contributors, including Dawud Anyabwile, Eric Battle, Kenji Marshall, Afua Richardson, Larry Stroman, Rob Stull, Lance Tooks, and many, many more. It met high praise throughout the industry and quickly sold through its respectable print run despite interest and demand—used copies now fetch $60-150 on Amazon and eBay. Flash-forward 8 years: the comic industry has changed a lot since then, and the amount of African American talent continues to grow and amaze. While huge strides in diversity have been made, John and Damian felt the time was right for another spotlight on the topic. Rather than simply reprinting the first edition, considering the number of fresh new voices and changes in the industry, a whole new volume felt necessary.
Fantastic Four Epic Collection Vol. 4: Mystery of the Black Panther by Stan Lee & Jack Kirby
Stan Lee and Jack Kirby unveil yet another unmatched Marvel milestone: the first appearance of the world's first African super hero, the Black Panther and his kingdom of Wakanda! And that's just the start!
Black Panther Epic Collection Vol. 1: Panther's Rage by Don McGregor, Stan Lee, Jack Kirby, Rich Buckler, Klaus Jansen, Billy Graham, Bob McLeod, & Gil Kane
In the 1960s, Stan Lee and Jack Kirby created an unprecedented string of classic comic book heroes. One of them was the high-tech king of Wakanda, The Black Panther. When the Panther began his own solo series, Don McGregor strove to meet Lee and Kirby's high standard with "Panther's Rage." It was an epic adventure so huge it ranged across the savannah, into the deepest jungles and up snow-topped mountains. Over its course, McGregor would explore and expand the life and culture of Wakanda and their African kingdom in compelling detail.
Black Panther Epic Collection Vol. 2: Revenge of the Black Panther by Jack Kirby
Behold as the Black Panther sets out on adventures that only his co-creator, Jack Kirby, could conceive! T'Challa will discover the secret of King Solomon's frog, encounter alien races, battle eternal samurai warriors and much, much more. The history of the Wakandans, their majestic city, their amazing technology and the origins of Vibranium are also explored with a power and passion that only Kirby can offer. Then, Ed Hannigan and Jerry Bingham present an epic battle between the Black Panther, the Avengers and Ulysses Klaw. Next, T'Challa returns to the American South to root out the evil Soul Strangler's cult. Finally, Peter B. Gillis and Denys Cowan craft a compelling tale as the Panther fights apartheid in the neighboring nation of Azania.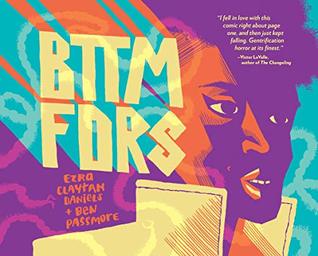 BTTM FDRS by Ezra Clayton Daniels & Ben Passmore
Once a thriving working class neighborhood on Chicago's south side, the "Bottomyards" is now the definition of urban blight. When an aspiring fashion designer named Darla and her image-obsessed friend, Cynthia, descend upon the neighborhood in search of cheap rent, they soon discover something far more seductive and sinister lurking behind the walls of their new home. Like a cross between Jordan Peele's Get Out and John Carpenter's The Thing, Daniels and Passmore's BTTM FDRS (pronounced "bottomfeeders") offers a vision of horror that is gross and gory in all the right ways. At turns funny, scary, and thought provoking, it unflinchingly confronts the monsters—both metaphoric and real—that are displacing cultures in urban neighborhoods today.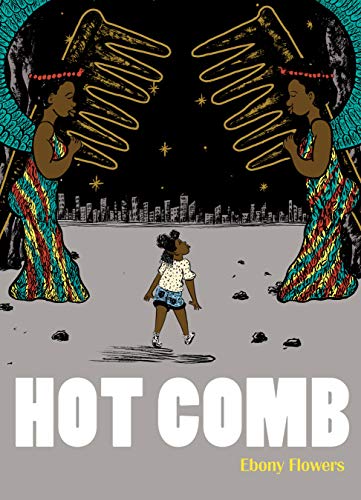 Hot Comb offers a poignant glimpse into black women's lives and coming of age stories as seen across a crowded, ammonia-scented hair salon. The titular story "Hot Comb" is about a young girl's first perm - a doomed ploy to look cool and to stop seeming "too white" in the all-black neighborhood her family has just moved to. Realizations about race, class, and the imperfections of identity swirl through these stories, which are by turns sweet, insightful, and heartbreaking.
House of Whispers by Nalo Hopkinson, Dominike Stanton, & more
Written by Nalo Hopkinson, award-winning author of Brown Girl in the Ring and Midnight Robber, and Dominike "Domo" Stanton, artist of the acclaimed Moon Girl and Devil Dinosaur. One of four books expanding Neil Gaiman's acclaimed Sandman Universe. Welcome to the House of Dahomey, the houseboat of Erzulie Fréda, where the souls of Voodoo followers go when they sleep but even the fearsome Erzulie is powerless when her dream river turns sour, tossing her house from one realm and into another.. the Dreaming! From her bayou, Erzulie scries upon the mortal realm and sees four human girls open a mysterious and magical journal filled with whispers and rumors that, if they spread, could cause a pandemic unlike any the Earth has seen, with the power to release Shakpana, the loa lord of infectious disease and nephew to Erzulie, who is currently banned from the human plane. Meanwhile, a mysterious infection doctors are calling "Cotard's Delusion" spreads, trapping countless souls in the Dreaming and leaving their physical bodies yearning for death.
In the early 20th Century, when lynchings were commonplace throughout the American South, a few courageous reporters from the North risked their lives to expose these atrocities. They were African-American men who, due to their light skin color, could "pass" among the white folks. They called this dangerous assignment going "incognegro."
Incognegro by Mat Johnson, Warren Pleese
Zane Pinchback, a reporter for the New York-based New Holland Herald, is sent to investigate the arrest of his own brother, charged with the brutal murder of a white woman in Mississippi. With a lynch mob already swarming, Zane must stay "incognegro" long enough to uncover the truth behind the murder in order to save his brother -- and himself. Suspenseful, unsettling and relevant, Incognegro is a tense graphic novel of shifting identities, forbidden passions, and secrets that run far deeper than skin color.
Incognegro: Reaissance by Mat Johnson, Warren Pleese, & Clem Robins
When a black writer is found dead at a scandalous interracial party in 1920s' New York, Harlem's cub reporter Zane Pinchback is the only one determined to solve the murder. Zane must go "Incognegro" for the first time, using his light appearance to pass as a white man to find the true killer. With a cryptic manuscript as his only clue, and a mysterious and beautiful woman as the murder's only witness, Zane finds himself on the hunt through the dark and dangerous streets of "roaring twenties" Harlem in search for justice. In a time when looks could kill . . . Zane's skin is the only thing keeping him alive.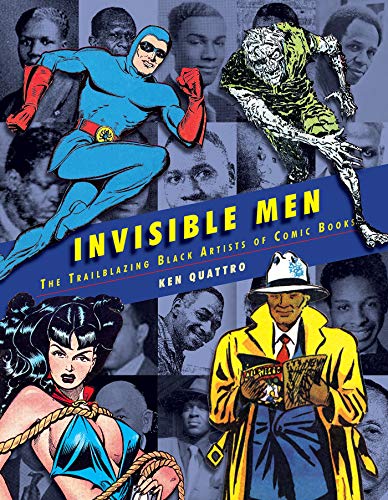 Invisible Men: The Trailblazing Black Artists of Comic Books by Ken Quattro
Hear the riveting stories of Black artists who drew, mostly covertly behind the scenes, superhero, horror, and romance comics in the early years of the industry.  The life stories of each man's personal struggles and triumphs are represented as they broke through into a world formerly occupied only by whites. Using primary source material from World War II-era Black newspapers and magazines, this compelling book profiles pioneers like E.C. Stoner, a descendant of one of George Washington's slaves, who became a renowned fine artist of the Harlem Renaissance and the first Black to draw comic books. Perhaps more fascinating is Owen Middleton who was sentenced to life in Sing Sing. Middleton's imprisonment became a cause célèbre championed by Will Durant, which led to Middleton's release and subsequent comics career. Then there is Matt Baker, the most revered of the Black artists, whose exquisite art spotlights stunning women and men, and who drew the first groundbreaking Black comic book hero, Vooda!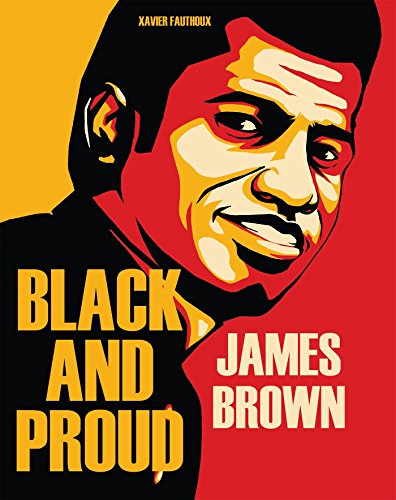 James Brown: Black And Proud by Xavier Fauthoux
The Godfather of Soul, Mr. Dynamite, The Hardest Working Man in Show Business--a legend of popular music whose influence and appeal reaches audiences to this day--gets the graphic novel treatment. Born in the South during the height of segregation, James Brown went on to become a global sensation, using his immeasurable talent to grasp what he believed was the American Dream. Charismatic, hard working, and sometimes tyrannical as a bandleader, join him on a journey down the roads of America with a group of talented musicians spreading the sound of funk and soul throughout the country. Told against the backdrop of a changing America during the Civil Rights era of the 1960s, this is the story of a man and his band that would go on to revolutionize the world of pop music.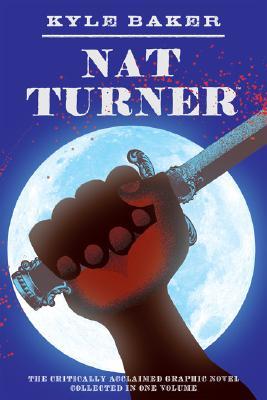 The story of Nat Turner and his slave rebellion—which began on August 21, 1831, in Southampton County, Virginia—is known among school children and adults. To some he is a hero, a symbol of Black resistance and a precursor to the civil rights movement; to others he is monster—a murderer whose name is never uttered. In Nat Turner, acclaimed author and illustrator Kyle Baker depicts the evils of slavery in this moving and historically accurate story of Nat Turner's slave rebellion. Told nearly wordlessly, every image resonates with the reader as the brutal story unfolds.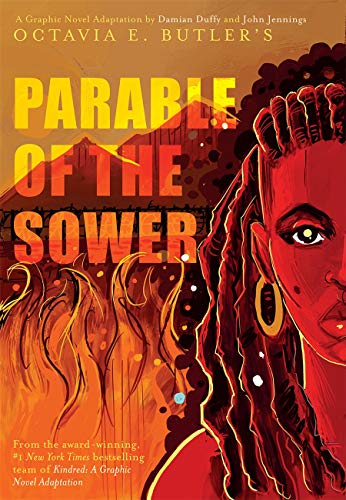 Parable of the Sower by Octavia Butler, adapted by Damian Duffy & John Jennings
In the year 2024, the country is marred by unattended environmental and economic crises that lead to social chaos. Lauren Olamina, a preacher's daughter living in Los Angeles, is protected from danger by the walls of her gated community. However, in a night of fire and death, what begins as a fight for survival soon leads to something much more: a startling vision of human destiny...and the birth of a new faith.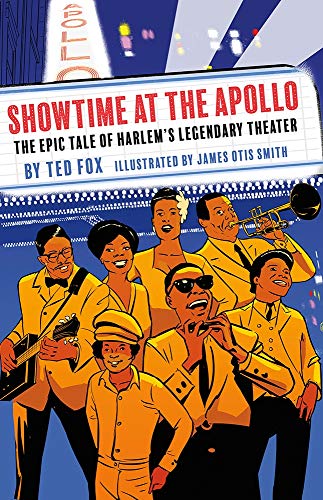 Showtime at the Apollo:The Epic Tale of Harlem's Legendary Theater by Ted Fox & James Otis Smith
Since its inception as an African-American theater in 1934, the Apollo, and the thousands of entertainers who performed there, have led the way in the presentation of swing, bebop, rhythm and blues, jazz, gospel, soul, funk and hip-hop—along with the latest in dance and comedy. The Apollo has nurtured and featured thousands of artists, many of whom have become legends. The beauty they have given the world—their art—transcends the hatred, ignorance, and intolerance that often made their lives difficult. Today, the Apollo enjoys an almost mythical status. With its breathtaking art, this graphic novel adaptation of Showtime at the Apollo brings to life the theater's legendary significance in music history, African American history, and to the culture of New York City.