Halloween Starts Early on Hoopla!
Posted on:

1 October 2021

By:

Robert Freese
Halloween Starts Early on Hoopla!
Finally, October! Rocktober! Shocktober! Time for my first list of horror titles for the season. Here are thirteen horror flicks I found on Hoopla to help get you in the mood for ghosts, witches, vampires and ghouls. They are some of the kookiest, spookiest flicks I could find that span from the Fabulous '50s all the way to the Terrific '20s. This is just a little of what Halloween 2021 offers for horror and chills.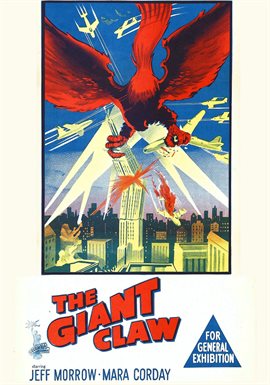 The Giant Claw (1957)
A giant bird "as big as a battleship" causes havoc for humans. It looks like a puppet with a gangly neck and buggy eyes. It must be seen to be believed.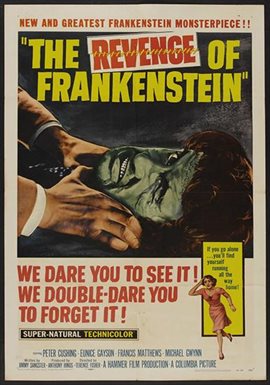 The Revenge of Frankenstein (1958)
The second in Hammer's long running series that featured Peter Cushing as Dr. Frankenstein sees the doc beat the guillotine and run off to Germany to start his experiments anew with another creature.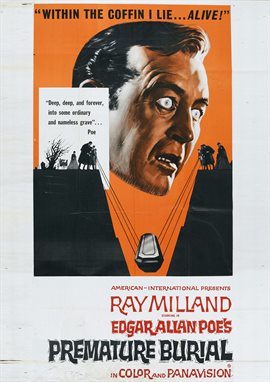 Premature Burial (1962)
Artist Guy Carrell has no time for love since his every waking and sleeping hour is consumed with a fear of being buried alive. When he finally beats his phobia and marries his true love Emily, his worst nightmares come to life. Directed by Roger Corman and based on the story by Edgar Allan Poe.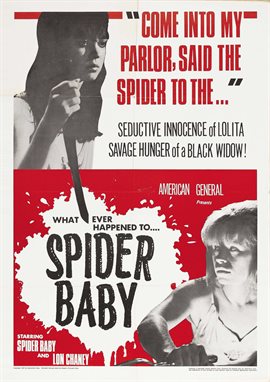 Spider Baby or, the Maddest Story Ever Told (1967)
Lon Chaney Jr. is Bruno, the caretaker for the Merrye children who suffer from Merrye Syndrome. (The older they get the more their minds revert back to a primitive state.) When unexpected family arrives, Bruno has his hands full keeping the "kids" from murderous mischief.  This is a very creepy and blackly funny horror film with a great title song sung by Chaney and serves as the finest moment in his later years as his health declined.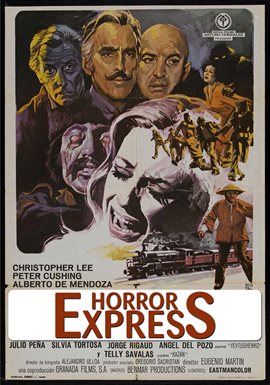 Horror Express (1972)
A British anthropologist travels on a train across Europe with the frozen carcass of a prehistoric creature that comes alive during the trip and begins overtaking passengers. Beware the eyes that hypnotize! It stars Peter Cushing and Christopher Lee.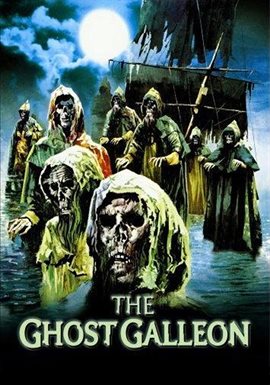 The Ghost Galleon (1974)
Two models on a publicity stunt fall victim to the long dead Templars, skeletal specters who live on a Galleon covered in an eerie fog. A rescue team tries to save the girls and also get stuck on the Galleon.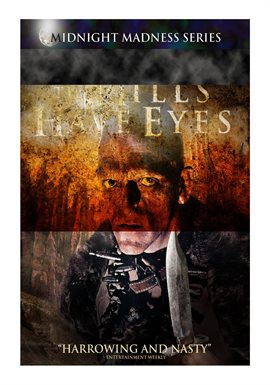 The Hills Have Eyes (1977)
This is Wes Craven's masterpiece about a suburban family battling a cannibal clan in the middle of the desert. This movie is not for the faint of heart. The Hills Have Eyes is the real deal!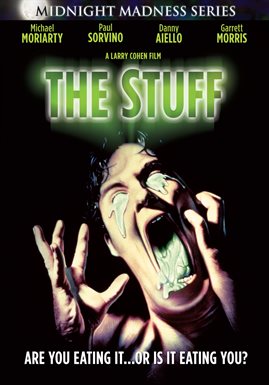 The Stuff (1985)
The heart tugging story of a delicious snack food sweeping that nation that actually eats people from the inside out. It is sort of like The Blob, but with all natural ingredients, no fat, no sugar and no calories. Are you eating it or is it eating you?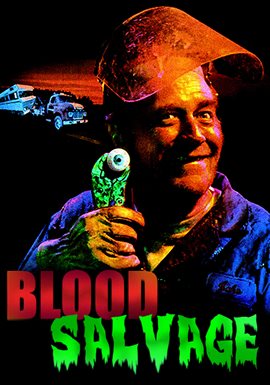 Blood Salvage (1990)
Here we have a vacationing family running afoul a deranged clan of "mechanics" who steal travelers and sell their body parts to local doctors. When one of them falls in love with the family's daughter, he decides to fix her. Elvis is one of the captives in the barn operating garage.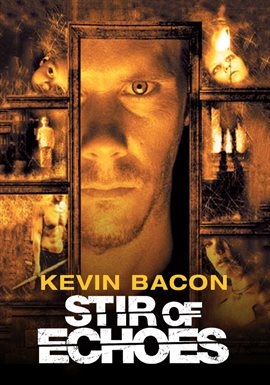 Stir Of Echoes (1999)
This masterfully crafted supernatural thriller sees Kevin Bacon getting involved with a missing girl and a murder plot because, unknown to him and his wife, his young son can see ghosts. It is based on Richard Matheson's excellent novel.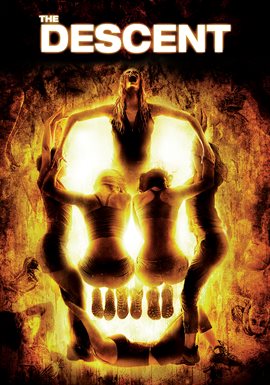 The Descent (2006)
A group of friends on a "girls' weekend" go caving and enter a lair of underground creatures that enjoy human flesh. This is one of the most tense, harrowing horror flicks of the 00s. (The Decent Part 2 is also available.)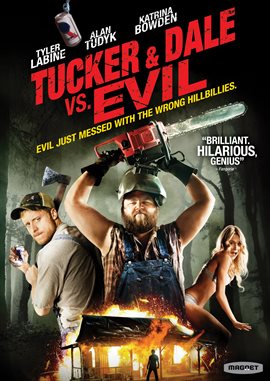 Tucker & Dale vs. Evil (2011)
Top notch horror comedy centers on two country boys out for a weekend retreat who are mistaken for a couple of horror hillbillies by a group of city teens. The horror genre is set on its ear with this wicked comedy with plenty of the red stuff.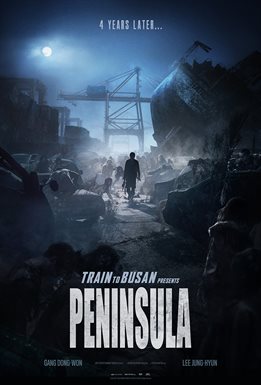 Train to Busan Presents: Peninsula (2020)
Four years after the events in Train to Busan, a soldier who survived the first movie is sent back into the zombie infected zone to retrieve a stash of cash. When his band of mercenaries makes it inside, they find more than just zombies waiting for them. More non-stop zombie action. (The original Train to Busan is also available.)