Harry Potter and the Domino Effect
Posted on:

2 May 2022

By:

Olivia Carroll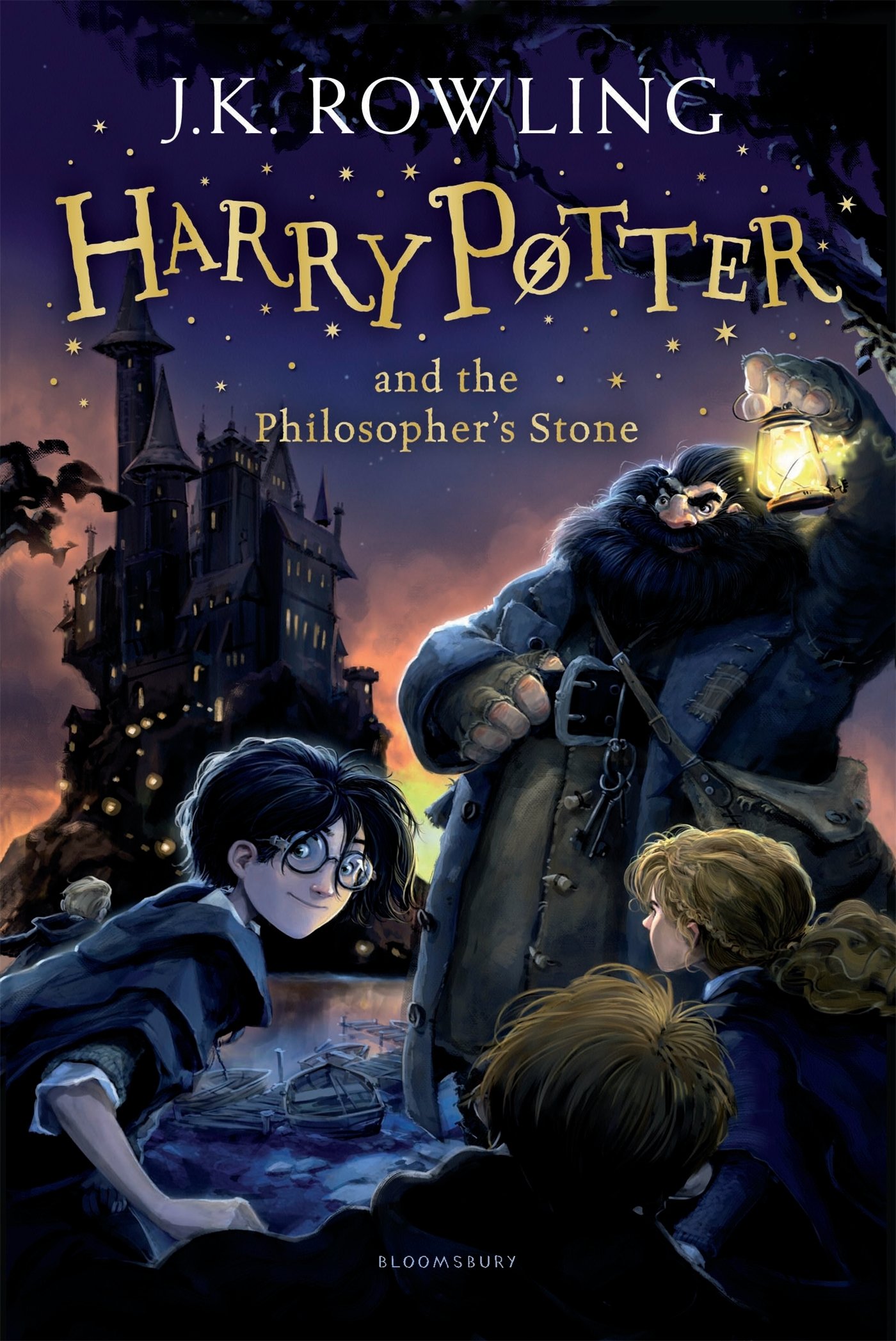 When Bloomsbury Publishing decided to publish an unknown author with a story that seemed to go against every rule in children's publishing at the time, they set off a domino effect of global societal impacts that are still felt today. Harry Potter and the Philosopher's Stone, otherwise known as Harry Potter and the Sorcerer's Stone, was published June 26, 1997. The first movie by the same name later debuted November 14, 2001. Harry Potter and the Deathly Hallows, the final installment in the Harry Potter franchise, was published July 14, 2007. The final movie debuted July 15, 2011.
And here we are, almost 25 years after the world first met the boy with the lightning scar and almost 11 since we last saw him in theaters, and Harry Potter remains one of the most recognizable names across the world. After the seven books there came eight movies, one West End theatrical production called The Cursed Child— which won a Tony for Best Play and later made its way to Broadway—, countless companion books the delve deeper into the magical world, four Wizarding World of Harry Potter theme parks around the world, "A Very Potter Musical" parody by Starkid— a theater company which now has its own large following as a result of this musical—, three prequel films under the name Fantastic Beasts and so much more.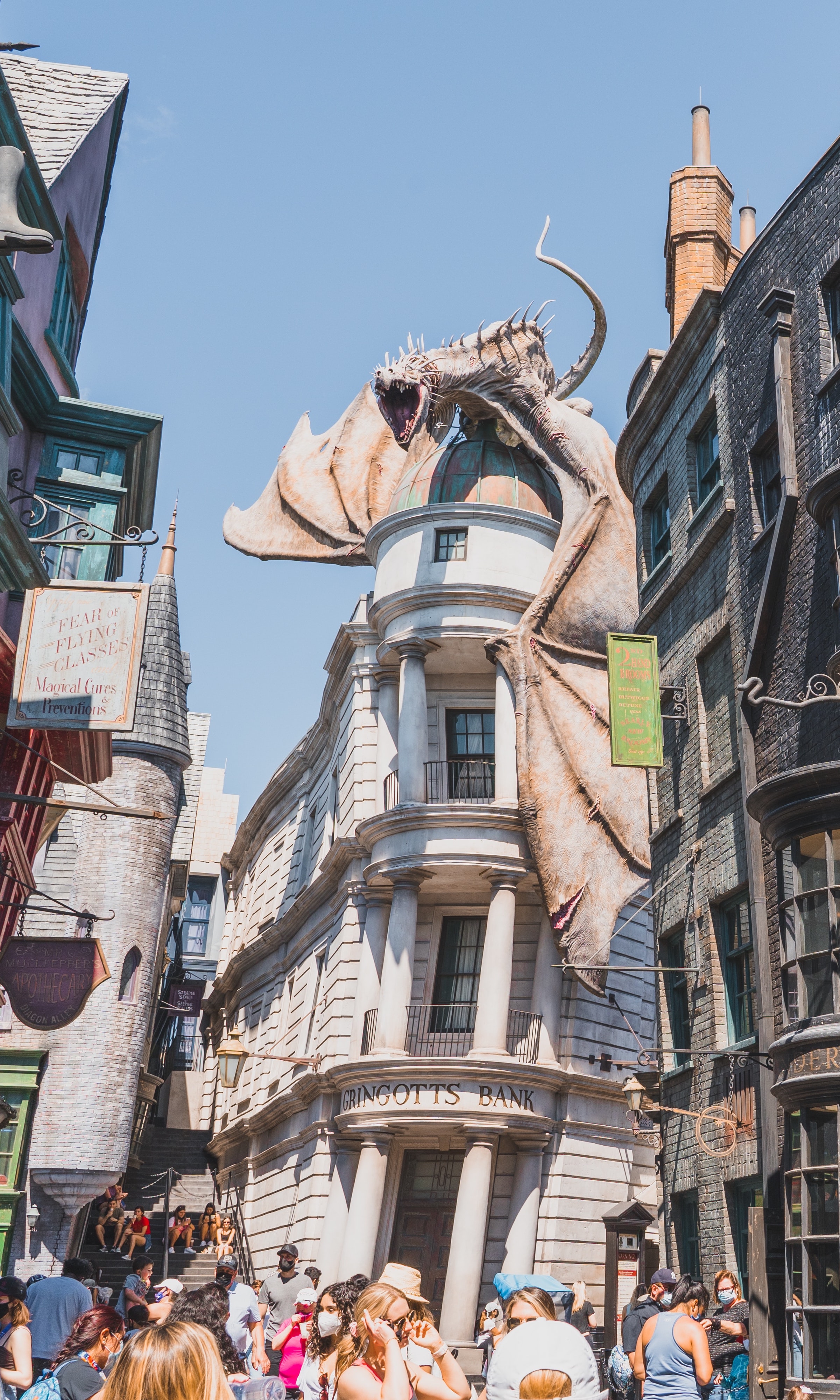 The success of this children's series was unprecedented in every single way and the wave of its popularity sent the dominos falling in the publishing industry, entertainment world and in global society as a whole.
For starters, Harry Potter changed the way the publishing industry viewed children's books. For many, children's literature departments were not a main focus as they were not thought to be incredibly lucrative. There was a widely popular idea that kids did not want to read, a fact that was entirely disproved by the Harry Potter author J.K. Rowling. Children could read longer books— as long as they were interested in them. Publishing houses started shifting from shorter books written more for the benefit of the parents buying them than for the children reading them to longer books that enticed the young readers.
After all, it was really an 8 year old girl we have to thank for Harry Potter finally being published. Nigel Newton, the founder and chief executive of Bloomsbury publishing, brought the first three chapters of Harry Potter and the Philosopher's Stone home and handed them off to his daughter to read. Her reaction was immediate— she needed to read the rest of the story. And she was not alone, with the first book currently estimated to have sold over 120 million copies.
It was immediately clear that children did, in fact, want to read and, more importantly, publishing houses could find a lucrative opportunity in children's books. Middle-grade novels saw a 115.5% increase between 2006 and 2016, the time when the Harry Potter franchise was extremely popular. Even non-Potter books saw an increased interest of 2% a year after the franchise was published. Children wanted to read and publishing houses finally listened.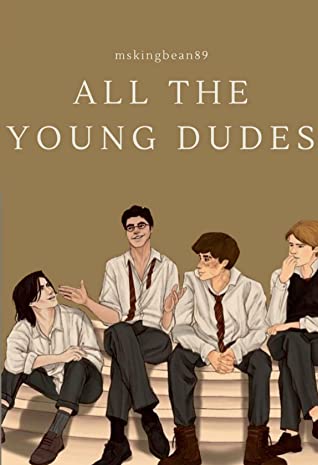 The franchise also impacted a very nontraditional avenue of writing known as fan fiction— amateur stories written by fans who are inspired by existing stories. Traditionally, fan fiction was not widely advertised or discussed, as it was not something that was taken seriously. However, this all changed with Harry Potter.
Harry Potter fan fiction did not just stay hidden away, but broadcast on public forums and websites— with some of these stories finding their way to their own publication and, ironically, book-to-screen adaptations.
One example of these stories is The Mortal Instruments by Cassandra Clare. Originally titled The Draco Trilogy, The Mortal Instruments began as a Harry Potter fan-fiction. After it gained immense popularity online, Clare changed the names, rewrote some elements, and published it as a new story. This series is also widely successful with its own collection of a movie, TV show and a large fan following of its own.
It is because of this popularizing of fan fiction, and the result of making fan fiction mainstream, that we have stories such as 50 Shades of Gray or After— both of which originated as fan fiction. The fan fiction world has seen a complete turn around due to the Potter franchise, and even those that do not get published find wide success.
One such example is a popular piece of fan fiction called All the Young Dudes, which tells the story of a young Remus Lupin, a Harry Potter character, and his gang of marauders (including Harry's parents, Sirius Black, Peter Pettigrew, and features of Severus Snape) during their time at Hogwarts. This story can be read on the fan fiction site Archive Of Our Own, otherwise known as AO3, and has a total of 526,969 words and 6,716,829 hits— which is the number of times the story's page has been viewed.
Harry Potter shook up the literary world's rules  and opened the door for many other stories to be told— and to be told in new ways.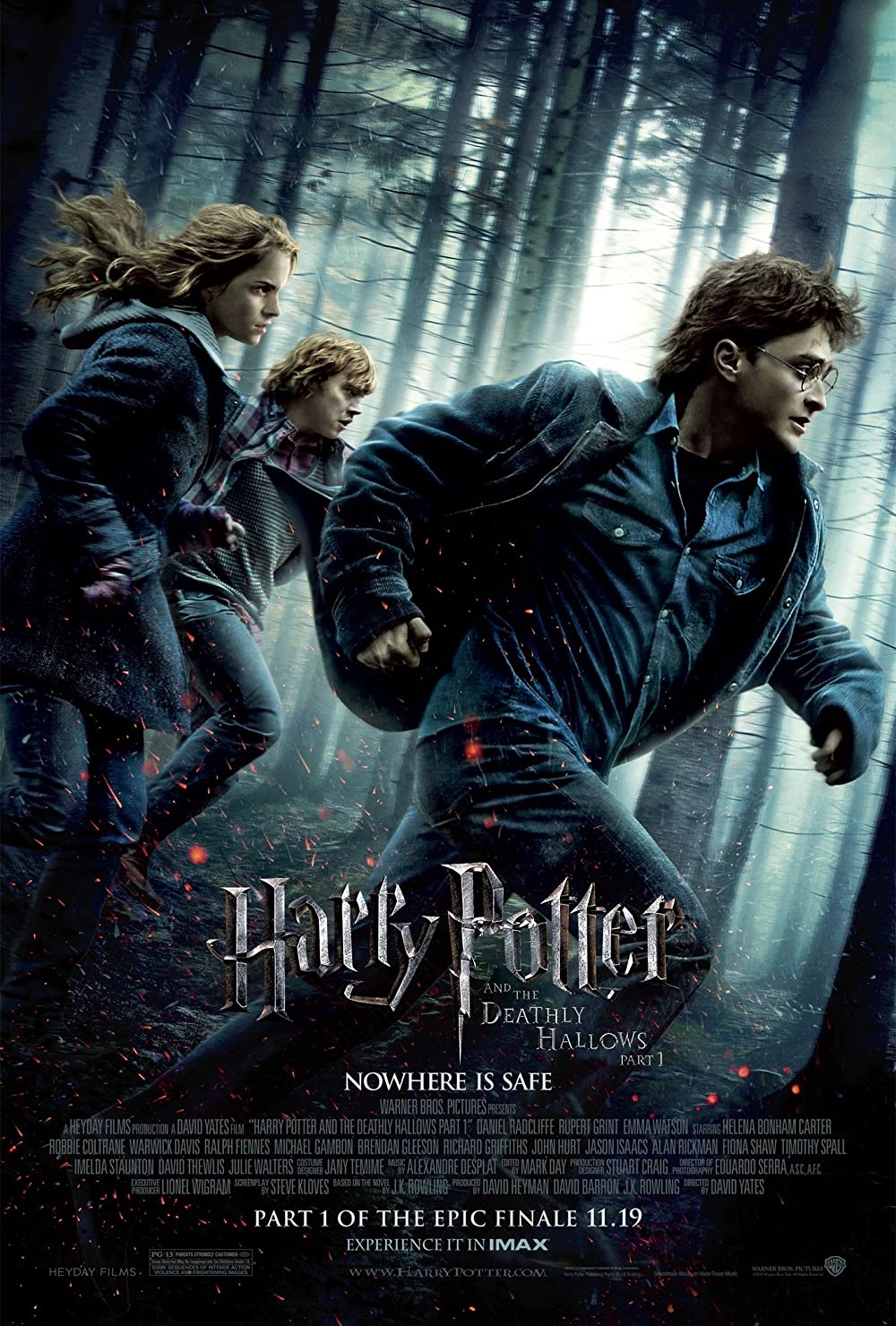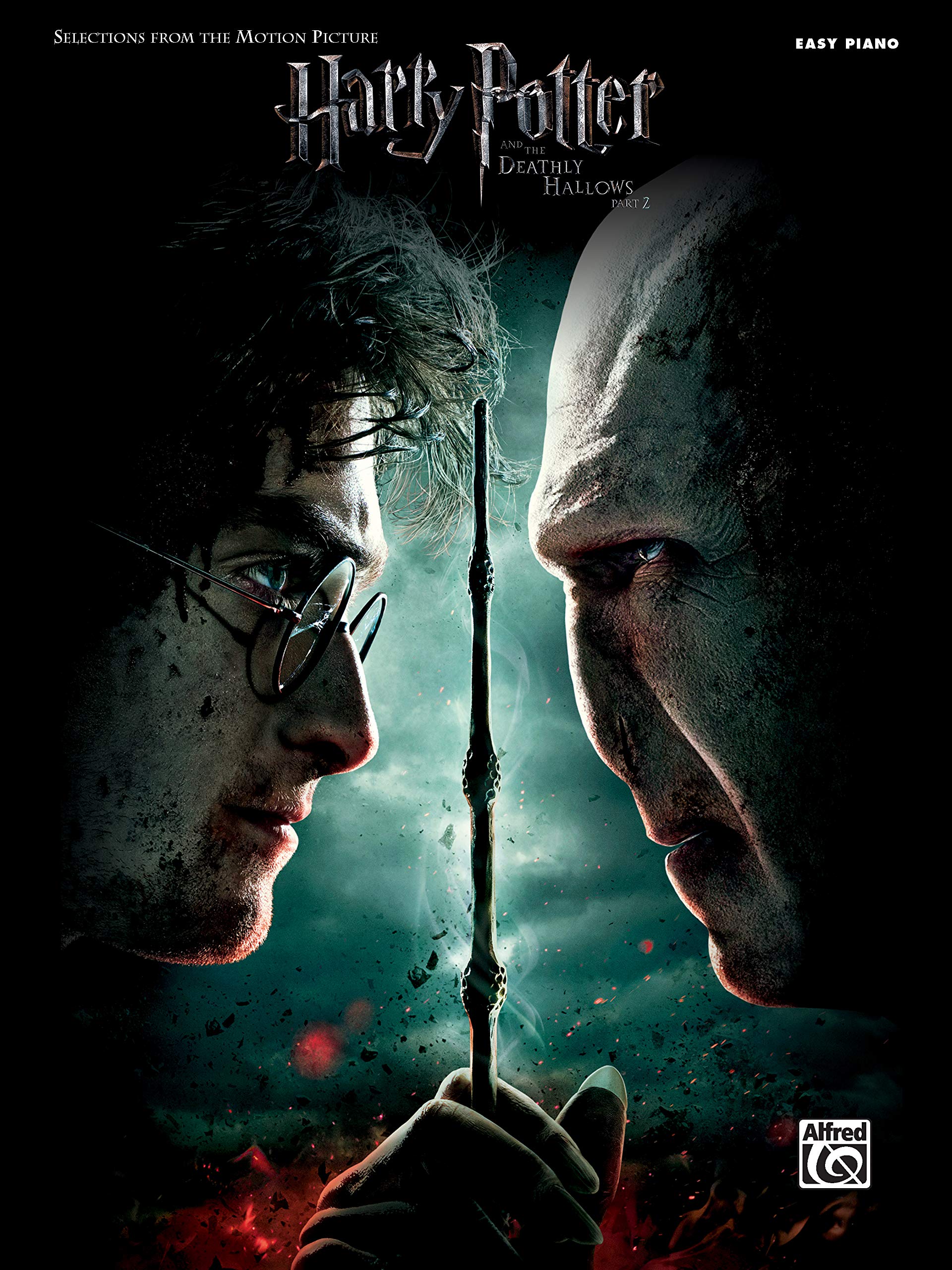 The rise of the Harry Potter movement saw every book being adapted to a film, a concept that was not as common place when they started in 2001 as it is now. As the books and movies progressed, the creative team had a wild idea that was not widely seen before the Harry Potter movie franchise: splitting the last installment of a series into two movies. Today, it is not out of the ordinary, in fact it is almost expected, for a book-to-screen adaptation to split its last book into two movie parts— popular examples include The Hunger Games and Twilight.
With these moves that changed the way creators brought stories to the screen, Harry Potter made it clear that this franchise would impact far more than just the publishing industry.
One example of this societal impact was found in how the series catapulted many unrelated individuals to stardom. Of course, all the actors in the franchise found instant fame as household names— including Danielle Radcliffe, Emma Watson, Rupert Grint, Tom Felton and so many more— but there are other actors and public figures who can thank Harry Potter for their careers.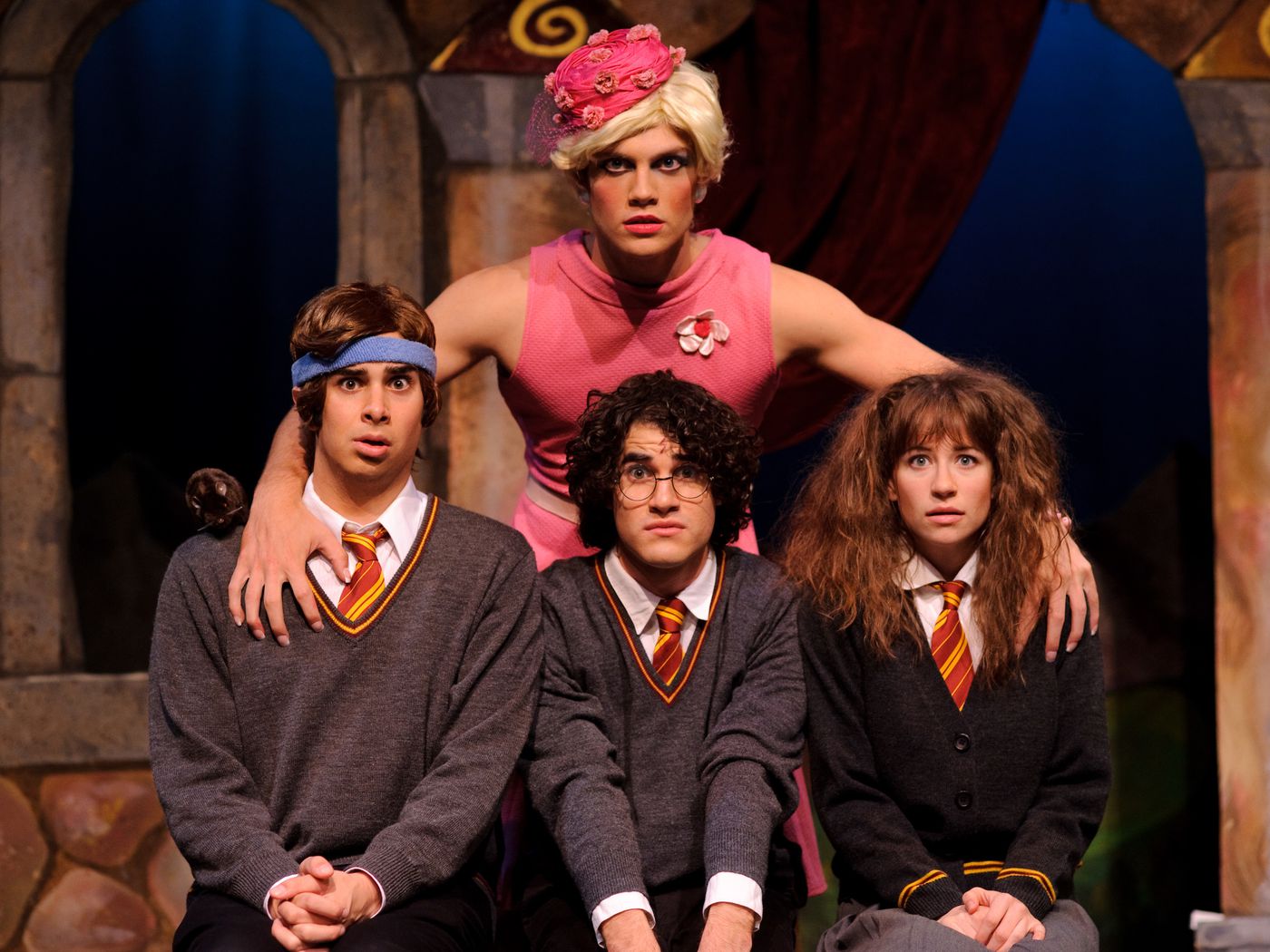 One such person is Darren Criss, a popular actor who appeared in Glee, The Assassination of Gianni Versace, has starred on Broadway and has been a part of many more projects. Criss gained attention after playing the leading role in a StarKid— a popular musical theatre company— production of A Very Potter Musical, which is a parody of Harry Potter. The musical was a viral hit and Darren Criss was instantly famous. (A bit of irony for you, in 2012 Darren Criss joined the Broadway production of How to Succeed in Business Without Really Trying as a replacement for actor Daniel Radcliffe— a.k.a. Harry Potter himself.)
Criss is not the only one who can thank the Potter franchise for his success. Common household names Hank Green and John Green, otherwise known by their Youtube name Vlogbrothers, picked up a large audience on their Youtube channel when Hank posted a parody song titled Accio Deathly Hallows on July 18, 2007 as a way to express his woes of having to wait for the final book. It was the first of the Vlogbrothers' videos to be posted to the home page of Youtube, which greatly increased their audience exposure, and resulted in the video currently having over 2 million views.
Hank and John both continued on to have very lucrative careers, both online and off, with both brothers being published authors and amassing a large following. John Green is commonly known for his novels The Fault in Our Stars, Paper Towns, Looking for Alaska and others— the popularity of which can easily be associated with the success of their Youtube channel. Hank, also a published author, is known best for his Youtube channels including Vlogbrothers, SciShow and the mega popular Crash Course videos in which he gives abbreviated lessons on history, science, literature, arts and a vast list of other subjects. The Crash Course channel, run by both Green brothers, currently has 13.4 million subscribers.
It is not hard to see how Harry Potter has brought countless stories and adventures to life, both related and unrelated to its own story. There are plenty of other real-life implications of the Harry Potter franchise that show how ingrained the story is in our society— such as the increased tourism in Britain that is accompanied by numerous Harry Potter-based campaigns run by VisitBritain.
The dominos started to fall the second the world met the boy with the lightning scar, and with each new book and movie the franchise found itself more treasured and more of an impact on the world around it. After years of continued global and societal change, the impacts of this story have yet to fade away and it is safe to say that Harry Potter and its domino effect will be felt for years to come.