Leaving Hoopla in June
Posted on:

2 June 2021

By:

Robert Freese
Leaving Hoopla in June
The following films are leaving Hoopla in June. More than 800 films will be leaving the collection, so this list barely scratches the surface of just some of the great titles in this collection. All write-ups are courtesy Hoopla.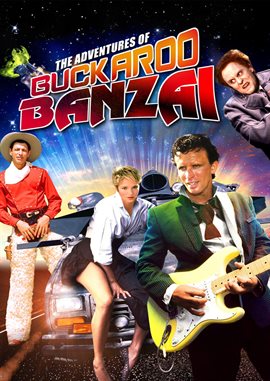 The Adventures Of Buckaroo Banzai (1984)
Buckaroo Banzai is a rock-star/brain-surgeon/comic-book-hero/samurai who along with his group, the Hong Kong Cavaliers, must stop evil creatures from the 8th dimension (all named John) who are trying to conquer our dimension. He is helped by Penny Pretty, who is a dead ringer for his ex-wife, and some good extra-dimensional beings who look and talk like Jamaicans.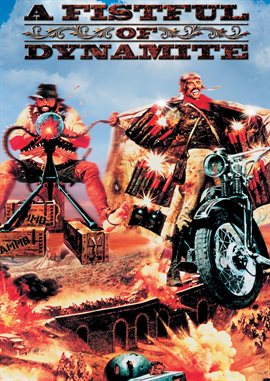 A Fistful of Dynamite (1972)
The results are explosive when an Irish terrorist (James Coburn) with a dynamite obsession teams up with a Mexican peasant-turned- revolutionary (Rod Steiger) in this action-packed tale of power and politics.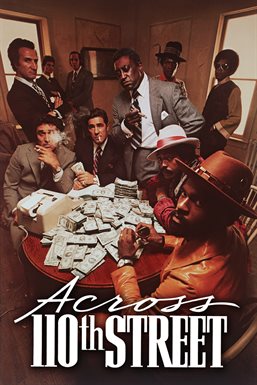 Across 110th Street (1972)
Anthony Quinn and Anthony Franciosa portray New York cops in this fierce thriller about a deadly robbery investigation on the mean streets of Harlem.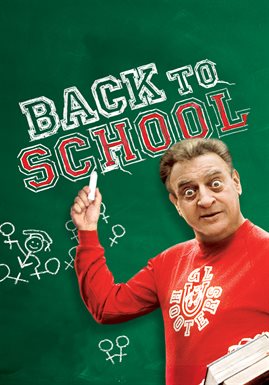 Back To School (1986)
Rodney Dangerfield plays self-made millionaire Thornton Mellon, owner of a chain of tall and fat clothing stores, who, after divorcing his philandering wife, enrolls in college to keep his son from dropping out. Rodney's invasion quickly turns the campus into a non-stop party zone, and he even helps the diving team win their big meet.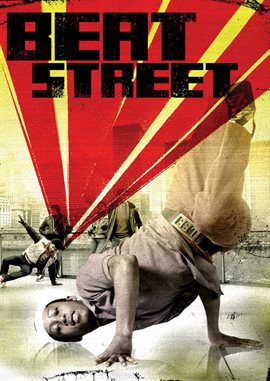 Beat Street (1984)
Kids from the South Bronx find creative outlets in painting graffiti, breakdancing, rapping and developing new disco D.J. routines.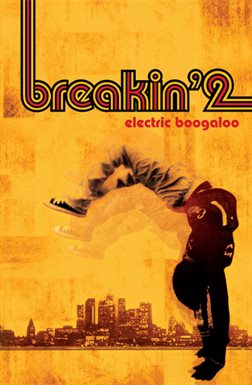 Breakin' 2: Electric Boogaloo (1984)
The beat doesn't slow down in this slammin' sequel to "Breakin'." A hip-hop homage to the "hey kids, let's put on a show!" musicals of Hollywood's yesteryear, this fly follow-up finds Kelly (Lucinda Dickey, "Ninja III: The Domination"), Ozone (Adolfo "Shabba Doo" Quiñones) and Turbo (Michael "Boogaloo Shrimp" Chambers), trying to rescue a community center facing demolition at the hands of a greedy real-estate developer. Featuring even more fancy footwork than the original film!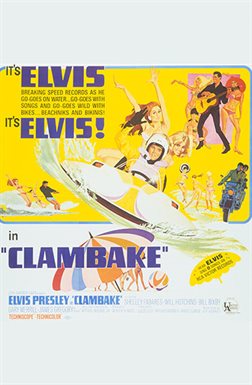 Clambake (1967)
Elvis Presley rocks as a lovelorn million-heir in this sizzling comedy that includes Shelley Fabares and Bill Bixby and features eight new songs and bikinis galore.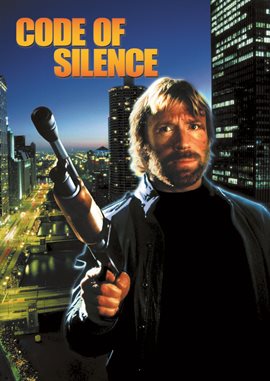 Code Of Silence (1985)
When a stakeout marred by mob interference results in the death of an innocent bystander and a police cover-up, a Chicago detective is forced to adhere to his own personal code of ethics in an effort to rid the Windy City of its warring crime factions and its less-than-honorable peacekeepers.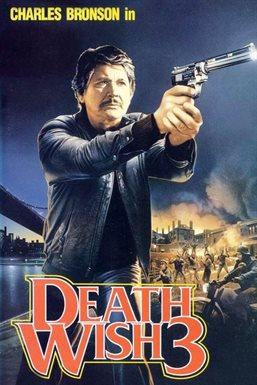 Death Wish 3 (1985)
Paul Kersey doesn't seek out violence. It just seems to find him. But when it does...he's not about to back down! Charles Bronson brings out the heavy artillery in this gun-blazing, no-holds-barred thriller! Road-worn and battle-weary, Kersey longs to leave his fighting days behind him. But when he arrives in New York to visit an old friend, he finds him brutally attacked and gasping for breath in a pool of blood! Now the silent avenger must wage war once more!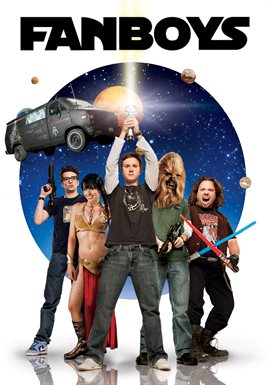 Fanboys (2009)
A group of Star Wars fans travel to Skywalker Ranch to steal a copy of "The Phantom Menace," so that their terminally ill friend can see it before its release in theaters several months down the line.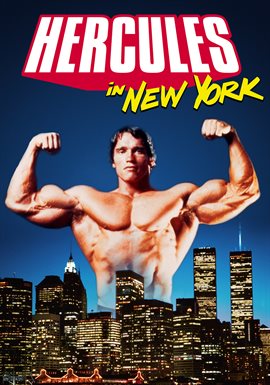 Hercules in New York (1970)
Banished from Mount Olympus, Hercules (Arnold Schwarzenegger) is sent to Earth where he finds true love and starts a promising career in the bodybuilder business.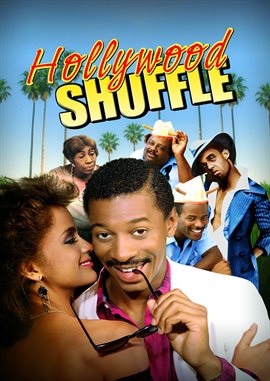 Hollywood Shuffle (1987)
In the style of KENTUCKY FRIED MOVIE, writer-director Robert Townsend lampoons Hollywood's perception of blacks--and racial stereotypes in general.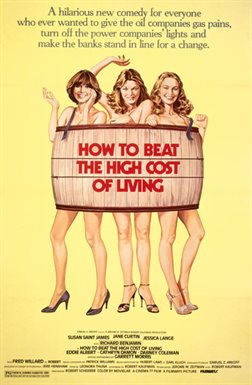 How To Beat The High Cost Of Living (1980)
Jane (Susan Saint James), Elaine (Jane Curtain) and Louise (Jessica Lange) are three women on the verge of a financial breakdown until they spot the "Money Ball," a game involving a six-foot sphere and tons of whirling cash. But Jane, Elaine and Louise don't want to play Money Ball...they want to steal it! Will these inexperienced thieves soon be rolling in it or will this first attempt at crime spin them right into jail? Richard Benjamin, Eddie Albert, Cathryn Damon and Dabney Coleman co-star.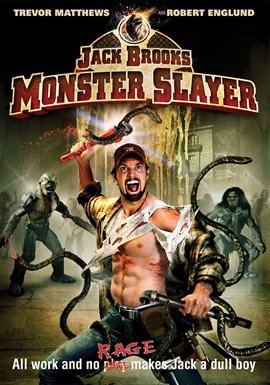 Jack Brooks: Monster Slayer (2008)
Ever since he watched monsters brutally slaughter his family during a childhood camping trip, local plumber Jack Brooks (Trevor Matthews) has had major anger management issues. But when a busted pipe disturbs an ancient evil, Jack will unwittingly unleash a force that transforms his kindly night school professor (Robert 'FREDDY KRUEGER' Englund) into a ravenous, tentacled, infectious beast from Hell. Even if Jack can no longer run from the demons of his past, can he at least hack them to pieces before they devour his entire class? Rachel Skarsten (BIRDS OF PREY) and James A. Woods co-star in this over-the-top international film festival sensation that Fangoria hails as "a gore- oozing homage to wild-and-crazy '80s horror!"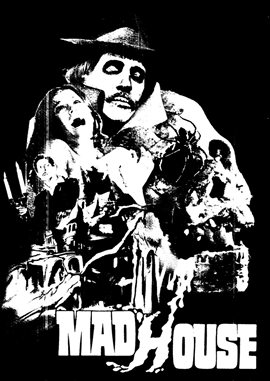 Madhouse (1974)
After suffering a nervous breakdown, a washed-up horror-film actor agrees to do a TV-series based on his old screen creation, the monstrous 'Dr. Death.' Soon the cast and crew of the series begin dying in ways similar to the deaths the characters suffered in the actor's old movies...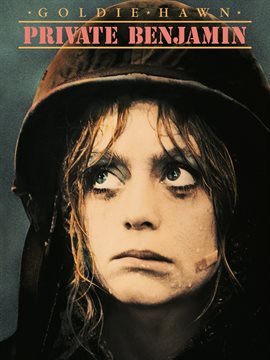 Private Benjamin (1980)
Twenty-eight-year-old Judy Benjamin (Hawn) has been pampered, indulged, coddled and overprotected her whole life. But when her wealthybridegroom dies on their wedding night, for the first time ever she mustfind a job. Meeting an unscrupulous army recruiter and reading theglossy promotional materials, Judy believes she can solve all herfinancial problems while losing weight. Now, shocked when she discoversthe real army, Judy surprises everyone--including herself--bytransforming into a lean, mean fighting machine.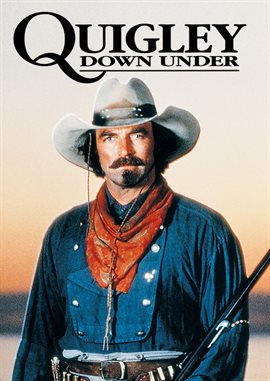 Quigley Down Under (1990)
A self-assured American sharpshooter moves to Australia in search of employment, and finds work for a despotic land baron in the Australian outback. He discovers that he's been hired to kill aborigines, and takes an instant dislike to his boss...spawning a deadly game of cat-and-mouse in which only one will be left alive!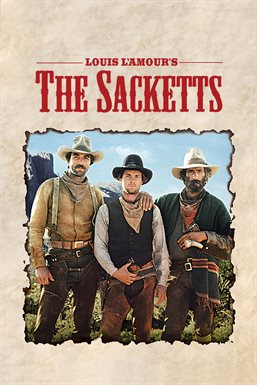 The Sacketts (1979)
Louis L'Amour's epic Western saga of brothers who blazed a name across the untamed post-Civil War New Mexico frontier. Tom Selleck, Sam Elliot, Glenn Ford, Jeff Osterhage, Ben Johnson.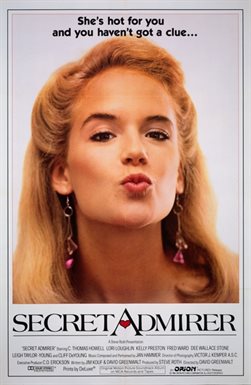 Secret Admirer (1985)
On the last day of school before summer vacation, a 16-year-old high school student receives an unsigned love letter, which causes a chain of confusion. The letter continues to fall into the wrong hands, and each person believes it was meant for him or her.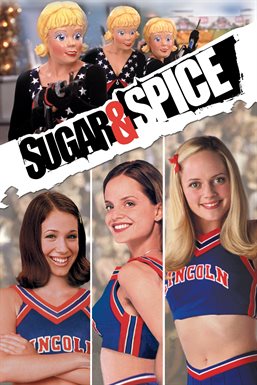 Sugar & Spice (2001)
These cheerleaders are holding up more than pom-poms in this sizzling comedy about bank robbery and best friends. For the Lincoln High A-squad, cheering comes easy, but when team captain Diane (Marley Shelton, Valentine, Pleasantville, The Bachelor) falls in love with the star quarterback, Jack (James Marsden, X-Men, Gossip, Disturbing Behavior), it leads to some unexpected problems for the pair. That's when she calls on friends to help her with her goal: to rob the local bank branch. The rebel of the bunch, Kansas (Mena Suvari, American Beauty, American Pie, Loser), masterminds the plan for the most outrageous heist this small town has ever seen.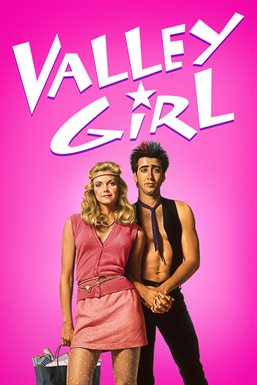 Valley Girl (1983)
Nicolas Cage ("Vampire's Kiss") and Deborah Foreman ("The Destroyer") star in the totally awesome comedy "Valley Girl!" When Julie (Foreman) dumps her preppy boyfriend, the last thing she expects is to find love with the rockin' Randy (Cage). The future's open wide for Julie...but when her disapproving friends (E.G. Daily, Heidi Holicker and Michelle Meyrink) find Randy to be grody to the max, she is caught up in a culture clash between her Valley lifestyle and her Hollywood punk hunk.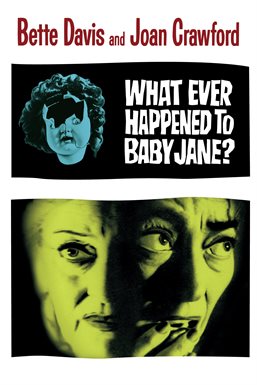 What Ever Happened To Baby Jane? (1962)
Bette Davis and Joan Crawford star as two aging sisters--both former celebrities--bound together in a psychopathic relationship by their mutual dependency, jealousy and hatred in this classic, shocking thriller. Academy Award for Best Costume Design and nominated for four additional Academy Awards include Best Actress (Bette Davis) and Best Actor in a Supporting Role (Victor Buono).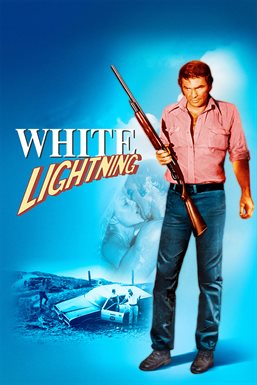 White Lightning (1973)
Gator McKlusky (Burt Reynolds) is a moonshine runner who wages war against corrupt police officials in this two-fisted action extravaganza full of epic car chases, bone-crunching brawls and terrific acting by an all-star cast, including Ned Beatty, Diane Ladd and Bo Hopkins. Gator is serving time in the Arkansas prison when he learns that a ruthless and corrupt sheriff (Beatty) has framed and killed his baby brother. Swearing vengeance, Gator agrees to go undercover to expose the dirty sheriff!