Gearing up for the Halloween Season
Posted on:

1 October 2018

By:

Jon Schafle
As summer winds to a close and a chill slowly begins to creep into the air we approach my favorite time of year, Fall and the Halloween season! From a young age I've always loved Halloween and all things spooky and working in a library gives me the perfect opportunity to share my passion with our patrons of all ages...you're never too young or old to get into a fiendishly festive mood whether it's October or not! I've put together a libguide (a sort of library research guide) specifically for Halloween and horror books broken down by age range and type that you can browse at guides.hmcpl.org/horror [1]. Some of my favorite reads are on the quirky side of horror with a dash of humor and 80's nostalgia. Here are some of my all time favorites…
Picture Books & Beginning Readers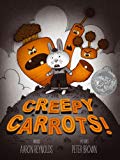 Creepy Carrots by Aaron Reynolds & Peter Brown - A group of creepy carrots try to dissuade a little rabbit from ravishing their carrot patch every day by scaring him to leave them alone.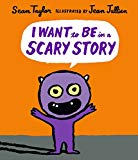 I Want To Be In A Scary Story by Sean Taylor & Jean Jullien - A story of a little monster that wants to be in a scary story...not one that scares him though.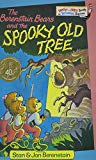 The Berenstain Bears & The Spooky Old Tree by Stan & Jan Berenstain - The classic story of the cubs exploring a spooky gnarled tree and it's secrets after dark.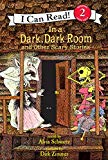 In A Dark, Dark Room & Other Scary Stories by Alvin Schwartz & Dirk Zimmer - A collection of scary stories and folktales from various countries (Including the Green Ribbon!).
Chapter Books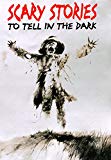 Scary Stories to Tell in the Dark by Alvin Schwartz & Stephen Gammell - The legendary book series you remember full of creepy stories and terrifying illustrations (although we do have the newer version with much tamer art by the Harry Potter book cover artist, Brett Helquist).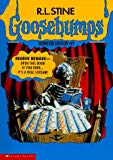 Goosebumps Monster Edition Vol. 1 by R.L. Stine - A collection of early books of the original Goosebumps run: Welcome To Dead House, Stay Out of the Basement, and Say Cheese & Die.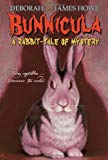 Bunnicula by Deborah & James Howe - The classic story of a dog that's seen one too many horror movies and his cat friend investigating the family's strange new pet...could that bunny be a vampire?
Teen Reads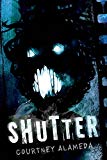 Shutter by Courtney Alameda - An ancestor of Van Helsing, Micheline is a monster hunter that uses cameras to exorcise ghosts. When a mission goes awry, she and her friends are cursed and now only have one week to live unless Micheline had locate and defeat a terrifying dark entity.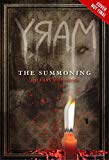 Mary: The Summoning by Hillary Monahan - When a group of high school friends summon Bloody Mary things go wrong and she begins to hunt them down...but what is her motivation? What is the history behind Mary that turned her into the horror she now is?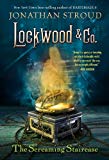 The Screaming Staircase by Jonathan Stroud - Set in an alternate history England where there is an influx of ghosts that only children and teenagers are able to see. They join ghost-hunting companies to find and eliminate the sources of hauntings, but what caused such a widespread problem in the first place? Lockwood & Co are the only teen run company in town and are making a name for themselves, for good and bad.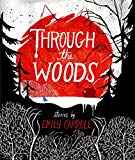 Through the Woods by Emily Carroll - A graphic novel anthology of five creepy stories. Come take a walk in the woods and see what awaits you there...
Adult Fiction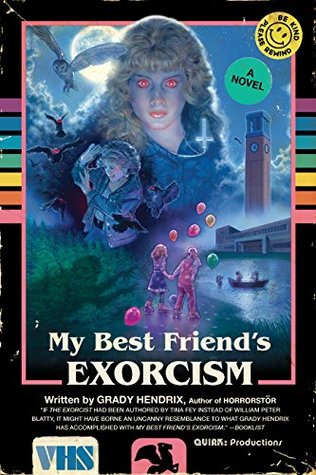 My Best Friend's Exorcism by Grady Hendricks - Set in the 1980's, this book follows Abby trying to save her best friend Gretchen from the demonic possession that's taken over her life. Will the bonds of friendship be enough to save her soul?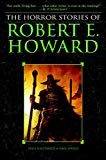 The Horror Stories of Robert E. Howard by Robert E. Howard - The author famous for creating Conan the Barbarian and father of the sword and sorcery genre, he was also close friends with H.P. Lovecraft and a writer of macabre tales as well.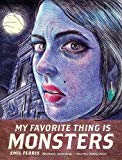 My Favorite Thing is Monsters Book One by Emil Ferris - An amazing graphic novel with gorgeous detailed art throughout and an intricate story about a young girl in 1960's Chicago obsessed with monsters and horror caught up in trying to solve the murder of her holocaust survivor neighbor along with dealing with the cultural and political landscape of the time and her own identity. It's even printed to look as though it was written and drawn on notebook paper since it's framed as the main character's journal!