The 2019 Will Eisner Awards (Graphic Novels You Should Be Reading!)
Posted on:

31 July 2019

By:

Jon Schafle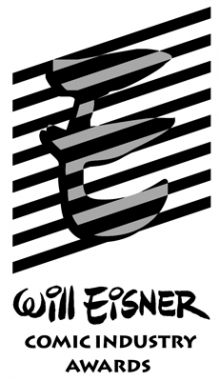 Every year at San Diego Comic Con the winners of the prestigious Will Eisner Comic Industry Awards are announced - it's sort of like the Oscars when it comes to graphic novels. The awards are named after the late Will Eisner, a true pioneer of the comic medium that invented many of the techniques still used by creators today, legend has it he is also the one to coin the term 'graphic novel' although that is always a subject of hot debate. Although the term is often misused these days as a catch-all, there is actually a difference between comics and graphic novels. Comic books are generally periodicals (monthly, bi-monthly, ect) that are then collected into a bound format with a complete or semi-complete storyarc, first in hardcover and then in softcover. Graphic novels are never before released or serialized content that is one continuous narrative. Things like Neil Gaiman's Sandman or Alan Moore's Watchmen are comics, while Eisner's A Contract with God or Dropsy Avenue are graphic novels (nowadays you'll see things listed as OGN for original graphic novel). Eisner is perhaps most famous for his Spirit newspaper strips that ran weekly, these 9-page stories used innovated art techniques and didn't just stick to regular box format with action splashing out across the page.
What would become the Eisner Awards were originally created and given out in 1984 as the Jack Kirby Awards by the Fantagraphics Books publishing house, with the awards being given out by Jack Kirby himself. That name should be familiar to even the casual comic fan as he was the co-creator of what has come to be known as the Marvel Universe as well as Darkseid, Mister Miracle, and many other characters at DC and much more. When the administrator of the Kirby Awards left Fantagraphics in 1987 the awards came to an end but in their stead two other awards were created: Fantagraphics introduced the Harvey Kurtzman Awards (Kurtzman is another industry legend arguably best known for as editor of early Mad Magazine) and the old administrator Dave Olbrich set up the Will Eisner Awards as a non-profit entity.
The Awards themselves are to celebrate excellence in the comics/graphic novel field and are broken into several categories, Below are some of the 2019 nominee's that we currently have available for checkout:
Best Short Story Winner

"The Talk of the Saints" by Tom King & Jason Fabok from

A weakened Swamp Thing attempts to save a lost child from an ice monster that is pursuing them through a frozen swamp as the reader is left to piece together what exactly happened and why.

Best Continuing Series Nominee

Batman by Tom King, Tony Daneil & Mikel Janin

The latest incarnation of the Batman series from the Rebirth line has been solid from the start and kept going strong, even though the conclusion of the Batman/Catwoman wedding storyarc left fans in an uproar last year.

Best Continuing Series Nominee

Immortal Hulk by Al Ewing & Joe Bennett

The latest relaunch of the Hulk after having been killed off previously in Civil War II takes a fresh new horror-focused take on the Hulk.

 

Best Continuing Series Nominee

Runaways by Rainbow Rowell & Kris Anka

Rainbow Rowell is an award winning YA novelist with such books as Fangirl, Eleanor & Park and Carry On that brings her talent to a group of children of super villains trying to make it on their own as heroes.

 

Best Limited Series Nominee

Batman: White Knight by Sean Murphy & Matt Hollingsworth

Part of the new Black Label imprint from DC for mature readers that is set to replace Vertigo, this out of continuity self-contained story follows a cured sane Joker that tries to reform Gotham's broken justice system and hold Batman and the police department accountable, going so far to to even run for public office. Not only that we see the reformed Joker reconciling with Harley Quinn but there is a reason behind her costume change between the classic animated series bodysuit and the one we see in the Suicide Squad movie. 

 

Best Limited Series Nominee

Exit Stage Left: The Snagglepuss Chronicles

Part of DC's line of re-imagined classic Hannah Barbera characters, this one is set in 1953 and sees the secretly gay Southern playwright Snagglepuss brought before the House Comittee on Un-American Activities during the height of the Red Scare and McCarthyism.

 

Best Limited Series Winner

Mister Miracle by Tom King & Mitch Gerads

Tom King is one of the best writers in comics today and this maxi-series follows one of my favorite characters, Mister Miracle (a 70's creation of Jack Kirby). This series is pretty deep and can take on different meanings for different readers, it follows the domestic life of Mister Miracle and his wife Big Barda but set against the backdrop of a war between New Genesis and Apokolips and seems to revolve around the idea that the only thing the super-escape artist can't escape is his own head. 

 

Best Limited Series Nominee

X-Men: Grand Design - Second Genesis by Ed Piskor

Ed Piskor made a name for himself on the indie scene with Hip Hop Family Tree, a non-fiction comic about the rise of hip hop and rap from the very beginnings and it's a very well done and comprehensive history. With this series, he is doing the same thing- the for the X-Men, streamlining their 50+ years of sometimes conflicting continuity into a cohesive story. This book is the second arc of the Grand Design story.

 

Best New Series Nominee

Bitter Root by David F. Walker, Chuck Brown & Sanford Greene

A great new horror series set in the streets of Harlem that follows the Sangerye family, who specialize in curing the souls of those infected by hate. A catastrophic event in the recent past splintered the family into different ideologies of curing or killing the infected but the family must come together with a new threat rears it's head and a new type of infected emerges. 

 

Best New Series Nominee

Man-Eaters by Chelsea Cain & Kate Niemczyk

This feminist horror/satire book is sort of like a junior version of Bitch Planet. Set in a world where a mutated form of Toxoplasmosis turns girls into killer jungle cats when they menstruate. Maude is a young girl who has secretly had her period as her detective dad is investigating a new series of fatal mauling by a man-eater...

 

Best New Series Nominee

Skyward by Joe Henderson, Lee Garbett & Antonio Fabela

When gravity suddenly changes on Earth making it only a fraction of what it once was humanity adapts to their new low-g environment. This story follows a girl born just after gravity shifts, having only ever known low-g, and follows her life and her father's dangerous plan to bring gravity back. 

 

Best Comic for Early Readers Nominee

This is a Taco by Andrew Cangelose & Josh Shipley

This was supposed to be a non-fiction nature primer about squirrels that is quickly hijacked by a squirrel named Taco who doesn't actually like to eat nuts and bark and would much rather eat tacos and helpfully revises the facts to show the real truth about his lifestyle. 

 

Best Comic for Early Readers Nominee

Tiger VS Nightmare by Emily Tetri

Tiger has a monster living under her bed, that also is her best friend! Since a monster has to scare something he scares away all her bad dreams...but when there is a nightmare too powerful for Monster alone, he and Tiger must team up to defeat her bad dream!

 

Best Comic for Kids Nominee

Aquicorn Cove by Katie O'Neill 

From the author of the Tea Dragon Society comes another whimsical tale of fantasy and adventure with a dash of environmentalism. A heartwarming tale of finding the courage to stand up for yourself and protect the things you care about. 

 

 

Best Comic for Kids Nominee

In the same vein as books by Raina Telgemeier comes a new semi-biographical book by Vera Brosgol, the award winning author of Anya's Ghost. The story follows the young Vera and her mis-adventures at summer camp.

 

Best Comic for Kids Nominee

by Chad Sell, Jay Fuller, David Demeo, Katie Schenkel, Manuel Betancourt, Molly Muldoon, Vid Alliger, Cloud Jacobs, Michael Cole, & Barbara Perez Marquez.

A group of kids transform their neighborhood with colorful costumes and cardboard into a kingdom full of adventure and danger.

 

Best Comic for Kids Nominee

The third in the Berrybrooke Middle School series after Awkward and Brave, Crush follows Jorge developing a new crush on a girl at school.

 

 

Best Comic for Teens Nominee

All Summer Long by Hope Larson

A coming of age graphic novel about music, summer, growing pains and friendships both old and new.

 

Best Comic for Teens Winner

The Prince & the Dressmaker by Jen Wang

The story of a prince who has a secret, by night he dons fabulous gowns made by his best friend, the dressmaker Frances and becomes Lady Crystallia, the hottest fashion icon in the kingdom!

 

Best Comic for Teens Nominee

A girl meets a new friend on summer vacation that turns out to be a ghost, who is carrying the essence of an ancient king and a mouth full of teeth that used to be the his warrior guards.

 

Best Reality-Based Work Nominee

All the Answers by Alan Kupperman

A biography about his father, the child star Joel Kupperman, Alan tries to piece together his father's rise to fame on the Quiz Kids radio show and later the television program and what could have made him hide from the public spotlight and become a reserved academic later in life. There is a sense of urgency as well because as he writes this, Joel seems to be succumbing gradually to dementia.

Best Reality Based Work Nominee 

All The Sad Songs by Summer Pierre

A touching autobiography as the author takes us through the soundtrack of her life and all the mix tapes and albums that made it.

 

Best Reality-Based Work Winner

Is This Guy For Real?: The Unbelievable Andy Kaufman by Box Brown

Another non-fiction title by the talented Box Brown who has also written a biography of Andre the Giant and books about the history of the video game Tetris and the criminalization of marijuana in America has him tackling the larger than life Andy Kaufman from his early career to his time on Cheers and Saturday Night Live, his characters like Tony Clifton, and his wrestling obsession.

 

Best Graphic Album Nominee

Green Lantern: Earth One Vol. 1

by Corinna Bechko and Gabriel Hardman

Part of the Earth One series of re-imagined origins of classic DC Super Heroes this is an updated take on Hal Jordan and how he became a Green Lantern after discovering the dying body of alien Abin Sur.

 

Best Graphic Album Nominee

When a woman named Sabrina disappears a U.S. Airman investigates as her sister and boyfriend struggle to make sense of what happened to her. Dealing with timely subjects like the effects of conspiracy theories, fake news and talking heads using events to fit their own narratives.

 

Best Graphic Album Winner

My Heroes Have Always Been Junkies by Ed Brubaker & Sean Phillips

The first original graphic novel from the creative team that gave us Fatale, Fade Out, Kill or Be Killed and Criminal. This story follows a teenage Ellie who is infatuated by the tragic souls that are drug addicts, in part due to her dead mother having been one. Now Ellie finds herself in a rehab facility where things aren't quite what they seem....

Best Adaption of Another Work Nominee

Anne Frank's Diary: The Graphic Adaption

by Ari Folman & David Polensky

The only graphic adaption of the diary that's been authorized by the Anne Frank Foundation and specifically geared for young readers. The diary of a young girl during World War II in hiding with her family in an attic from the Nazis is a classic of Holocaust literature. 

 

Best Adaption of Another Work Winner

The master of horror manga takes on Mary Shelley's classic with some brand new back-up stories as well!

 

Best US Reprint of International Material Winner

Brazen: Rebel Ladies Who Rocked the World by Penelope Bagieus

A non-fiction comic highlighting famous and not-so-famous women throughout history with one very important thing in common - their indominable spirit.
Best Writer Nominees
Tom King *Winner*- Batman, Mister Miracle, Swamp Thing Winter Special
Jeff Lemire - Black Hammer, Descender
Mark Russell - Exit Stage Left: The Snagglepuss Chronciles
Kelly Thompson - Jessica Jones, Rogue & Gambit
Best Writer/Artist Nominees
Nick Drnaso - Sabrina
David Lapham - Stray Bullets
Tony Sandoval - Watersnakes
Jen Wang *Winner*- The Prince & The Dressmaker
Best Penciler/Inker or Penciler/Inker Team Nominees
Mitch Gerads *Winner*- Mister Miracle
Sean Phillips - Kill or Be Killed, My Heroes Have Always Been Junkies
Best Painter/Multimedia Artist (Interiors) Nominees
Dustin Nguyen *Winner*- Descender
Tony Sandoval - Watersnakes
Best Cover Artist (Multiple Covers) Nominees
Nick Derington - Mister Miracle
Julia Tedesco - Life of Captain Marvel
Best Coloring Nominees
Jordie Bellarie - Shuri, Doctor Strange
Tamra Bonvillain - Batman, Doom Patrol
Nathan Fairbairn - Batman
Matt Hollingsworth - Batman: White Knight
Matt Wilson *Winner*- Paper Girls, The Wicked & The Divine, The Mighty Thor, Runaways
Best Lettering Nominees
Jim Campbell - Abbott, Lumberjanes: The Infernal Compass
Jared Fletcher - Gravediggers Union, Moonshine, Paper Girls, Southern Bastards
Todd Klein *Winner*- Neil Gaiman's A Study in Emerald, Batman: White Knight
A complete list of all the 2019 Will Eisner Award nominees can be found on the official website, and to find all the past and present winners we have available in system take a look at our graphic novel libguide.