Revenge of the Fifth
Posted on:

3 May 2021

By:

Jon Schafle
Nevermind May the Fourth, It's All About Revenge of the Fifth
May is typically the month to celebrate all things Star Wars with celebrations on May the Fourth (a take on "may the force be with you") and Revenge of the Fifth (a take on "revenge of the Sith") and with the latest installment to the franchise The Mandolorian This is the May (a take on "this is the way"). I've always been more of a fan of the Dark Side, so this year I've decided to post some of my favorite books and comics featuring some of my favorite Imperial focused stories, but if you're looking for more of a deep dive into all things Star Wars then check out my libguide which features lists of books, comics, shows, and movies that are part of the current cannon as well as the older legacy (or Expanded Universe) titles from before the franchise was bought by Disney. There's even a timeline comparison between the two so you can see how the universe has changed between the two timelines.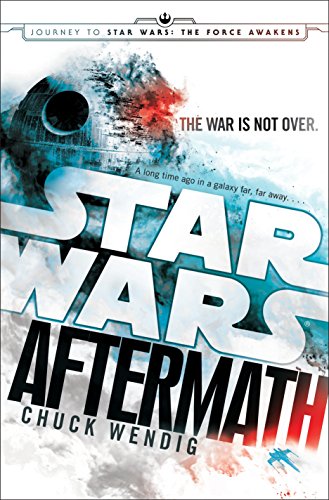 Star Wars: Aftermath by Chuck Wendig
As the Empire reels from its critical defeats at the Battle of Endor, the Rebel Alliance—now a fledgling New Republic—presses its advantage by hunting down the enemy's scattered forces before they can regroup and retaliate. But above the remote planet Akiva, an ominous show of the enemy's strength is unfolding. Out on a lone reconnaissance mission, pilot Wedge Antilles watches Imperial Star Destroyers gather like birds of prey circling for a kill, but he's taken captive before he can report back to the New Republic leaders. Meanwhile, on the planet's surface, former rebel fighter Norra Wexley has returned to her native world—war weary, ready to reunite with her estranged son, and eager to build a new life in some distant place. But when Norra intercepts Wedge Antilles's urgent distress call, she realizes her time as a freedom fighter is not yet over. What she doesn't know is just how close the enemy is—or how decisive and dangerous her new mission will be.Determined to preserve the Empire's power, the surviving Imperial elite are converging on Akiva for a top-secret emergency summit—to consolidate their forces and rally for a counterstrike. But they haven't reckoned on Norra and her newfound allies—her technical-genius son, a Zabrak bounty hunter, and a reprobate Imperial defector—who are prepared to do whatever they must to end the Empire's oppressive reign once and for all.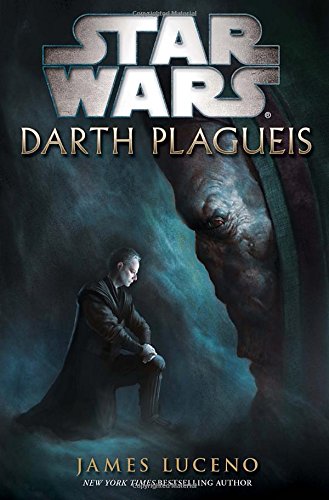 Star Wars: Darth Plagueis by James Luceno
Darth Plagueis: one of the most brilliant Sith Lords who ever lived. Possessing power is all he desires. Losing it is the only thing he fears. As an apprentice, he embraces the ruthless ways of the Sith. And when the time is right, he destroys his Master--but vows never to suffer the same fate. For like no other disciple of the dark side, Darth Plagueis learns to command the ultimate power . . . over life and death. Darth Sidious: Plagueis's chosen apprentice. Under the guidance of his Master, he secretly studies the ways of the Sith, while publicly rising to power in the galactic government, first as Senator, then as Chancellor, and eventually as Emperor. Darth Plagueis and Darth Sidious, Master and acolyte, target the galaxy for domination--and the Jedi Order for annihilation. But can they defy the merciless Sith tradition? Or will the desire of one to rule supreme, and the dream of the other to live forever, sow the seeds of their destruction?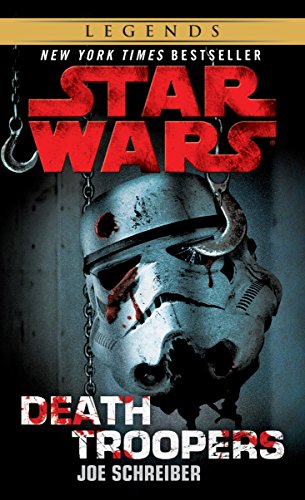 Star Wars: Death Troopers by Joe Schreiber
When the Imperial prison barge Purge–temporary home to five hundred of the galaxy's most ruthless killers, rebels, scoundrels, and thieves–breaks down in a distant, uninhabited part of space, its only hope appears to lie with a Star Destroyer found drifting, derelict, and seemingly abandoned. But when a boarding party from the Purge is sent to scavenge for parts, only half of them come back–bringing with them a horrific disease so lethal that within hours nearly all aboard the Purge die in ways too hideous to imagine. And death is only the beginning. The Purge's half-dozen survivors–two teenage brothers, a sadistic captain of the guards, a couple of rogue smugglers, and the chief medical officer, the lone woman on board–will do whatever it takes to stay alive. But nothing can prepare them for what lies waiting aboard the Star Destroyer amid its vast creaking emptiness that isn't really empty at all. For the dead are rising: soulless, unstoppable, and unspeakably hungry.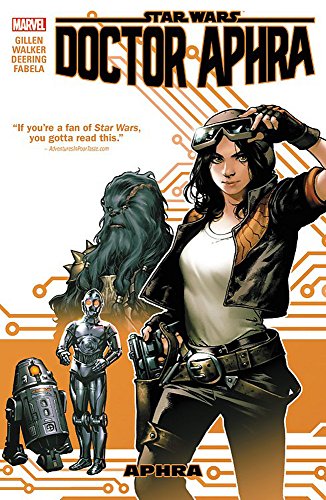 Star Wars: Doctor Aphra by Kieron Gillen & Kev Walker
Following her time in the clutches of Darth Vader, Doctor Aphra has barely escaped with her life. If he ever learns of her survival, he'll hunt her to the ends of the galaxy. But for now, it's time for a return to what she does best. With the droids 0-0-0 and BT-1 in tow, she's off in search of rare artifacts from the galactic center to the Outer Rim and everywhere in between. Aphra's got debts to pay after all. Just as long as she can stay one step ahead of the Empire, some Bounty Hunters and just about everyone else in the galaxy! We have all seven volumes of the original run as well as the first volume of the second series.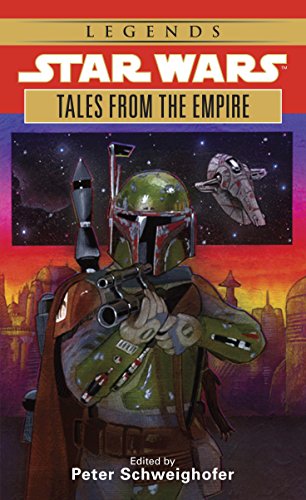 Star Wars: Tales from the Empire edited by Peter Schweighofer
Culled from the pages of the Star Wars Adventure Journal, one of the most popular Star Wars magazines in the field today, comes this exciting new short-story collection.  Here are stories from such award-winning and New York Times bestselling authors as Timothy Zahn, Michael A. Stackpole and Kathy Tyers as well as exciting newcomers, including Erin Endom, Laurie Burns, and Patricia A. Jackson.  From the desperate flight of a civilian mail courier carrying vital Rebel intelligence through an Imperial blockade, to a suicidal commando raid on an impregnable Imperial prison, to a Corellian smuggler mysteriously hired by an actor turned Jedi Knight turned Imperial assassin for one final transformation, these tales capture all the high adventure, imaginative genius, and nonstop action that are the hallmarks of the Star Wars saga. What's more, the centerpiece of this magnificent collection is the short novel Side Trip, the first-ever collaboration between Timothy Zahn and Michael A. Stackpole, in which a freighter smuggling arms for the Rebels is commandeered by an Imperial Star Destroyer led by a mysterious helmeted figure who claims to be the notorious bounty hunter Jodo Kast.  It is all part of a devious plan that includes Hal and Corran Horn, who are working undercover to nail the infamous Corellian warlord Zekka Thyne. But one slip-up can get them all killed.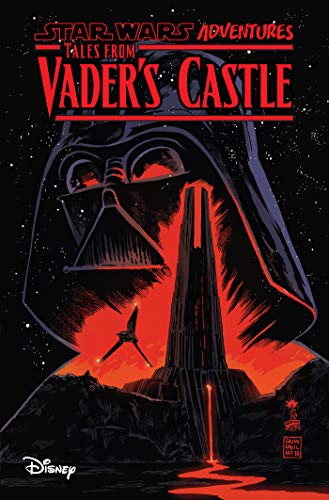 Star Wars: Tales from Vader's Castle by Cavan Scott & Derek Charm
How do a band of rebels distract themselves when sneaking into the creepiest place in the galaxy? Tell scary stories of course! Follow Lina Graf, Crater, and friends as they sneak--and fight--their way into the terrifying castle of Darth Vader! Along the way, they'll trade spooky stories featuring the most terrifying villains and creatures in the universe! Your favorite characters, like Obi-Wan, Han and Chewie, Hera Syndulla, and the Ewoks, face classic creeps like ghosts, monsters, witches, and more... all with a signature Star Wars twist!