TLWIAS Show notes Episode 20 - Digital Collections and Reflections on 2020
Posted on:

18 December 2020

By:

Michelle Brightwell
This week, Rob and Michelle pick some materials from the library's digital collections to share. Both of your hosts found old favorites to revisit on Hoopla, and then they close the episode with a discussion about grief and allowing yourself the stages of grief right now, even though it can be difficult to put a finger on what you're grieving. 2020 was quite the ride, and your hosts would like to encourage you to take the time to acknowledge your feelings in whatever stage of grief you might be in and allow yourself the space to work through it.
Materials mentioned in this episode:
Open Book by Jessica Simpson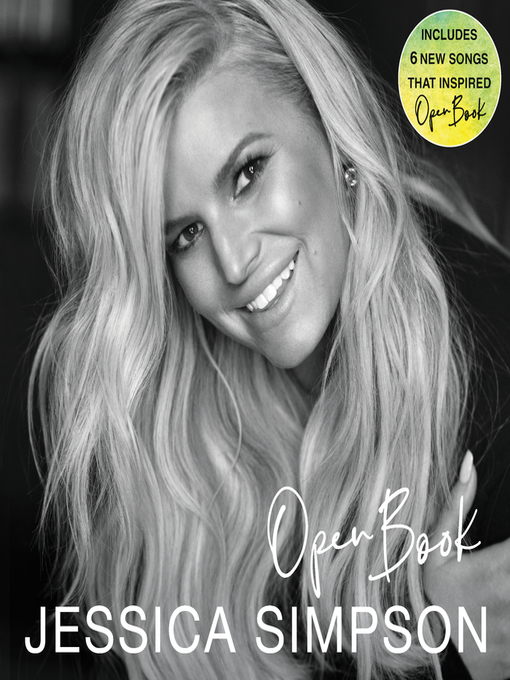 ebook on overdrive and libby
This was supposed to be a very different book. Five years ago, Jessica Simpson was approached to write a motivational guide to living your best life. She walked away from the offer, and nobody understood why. The truth is that she didn't want to lie.
Jessica couldn't be authentic with her readers if she wasn't fully honest with herself first.
Now America's Sweetheart, preacher's daughter, pop phenomenon, reality tv pioneer, and the billion-dollar fashion mogul invites readers on a remarkable journey, examining a life that blessed her with the compassion to help others, but also burdened her with an almost crippling need to please. Open Book is Jessica Simpson using her voice, heart, soul, and humor to share things she's never shared before.
First celebrated for her voice, she became one of the most talked-about women in the world, whether for music and fashion, her relationship struggles, or as a walking blonde joke. But now, instead of being talked about, Jessica is doing the talking. Her book shares the wisdom and inspirations she's learned and shows the real woman behind all the pop-culture cliché's — "chicken or fish," "Daisy Duke," "football jinx," "mom jeans," "sexual napalm..." and more. Open Book is an opportunity to laugh and cry with a close friend, one that will inspire you to live your best, most authentic life, now that she is finally living hers.
Eternity Road by Jack McDevitt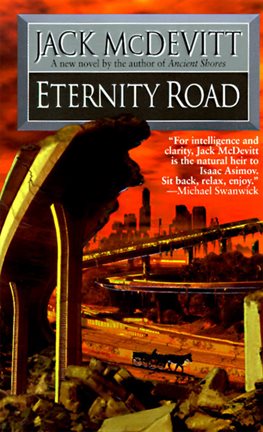 ebook on hoopla
The Roadmakers left only ruins behind -- but what magnificent ruins! Their concrete highways still cross the continent. Their cups, combs and jewelry are found in every Illyrian home. They left behind a legend, too -- a hidden sanctuary called Haven, where even now the secrets of their civilization might still be found.
Chaka's brother was one of those who sought to find Haven and never returned. But now Chaka has inherited a rare Roadmaker artifact -- a book called A Connecticut Yankee in King Arthur's Court -- which has inspired her to follow in his footsteps. Gathering an unlikely band of companions around her, Chaka embarks upon a journey where she will encounter bloodthirsty river pirates, electronic ghosts who mourn their lost civilization and machines that skim over the ground and air. Ultimately, the group will learn the truth about their own mysterious past.
The Percy Jackson series by Rick Riordan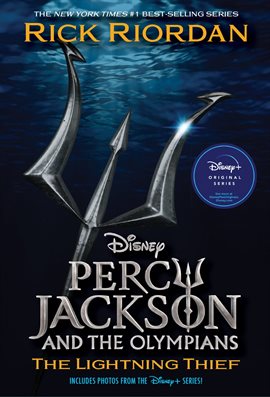 Humans and half-bloods agree-Percy Jackson and the Olympians is a series fit for heroes! Relive the adventure from the beginning with this eBook set containing the first three books from the best-selling series: The Lighting Thief, The Sea of Monsters, and The Titan's Curse. Includes books 1-3.
The Twlight Man: Rod Sterling and the Birth of Television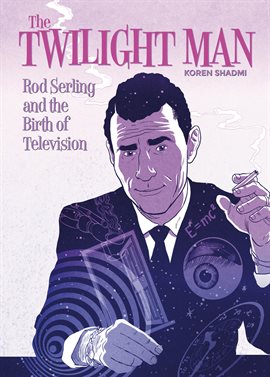 ebook on hoopla
We recognize him as our sharply dressed, cigarette-smoking tour guide of The Twilight Zone, but the entertainment business once regarded him as the "Angry Young Man" of Television. Before he became the revered master of science fiction, Rod Serling was a just a writer who had to fight to make his voice heard. He vehemently challenged the networks and viewership alike to expand their minds and standards-rejecting notions of censorship, racism and war. But it wasn't until he began to write about real world enemies in the guise of aliens and monsters that people lent their ears. In doing so, he pushed the television industry to the edge of glory, and himself to the edge of sanity. Rod operated in a dimension beyond that of contemporary society, making him both a revolutionary and an outsider.
A Rocky Mountain Christmas by William W. Johnstone and JA Johnstone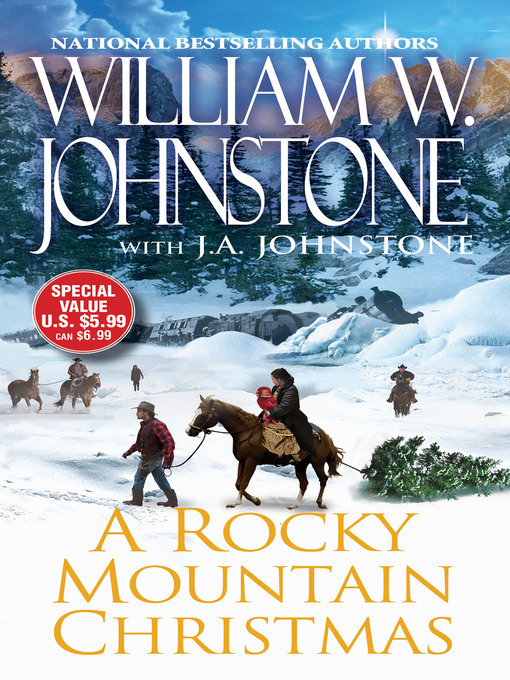 ebook on overdrive and libby
The families Jensen and MacCallister reunite in a gripping tale of tragedy, survival, love, betrayal, and maybe even a miracle . . .
Three days before Christmas, Matt Jensen is traveling the Denver and Pacific railway when an avalanche slams down onto the train, trapping it in desolate Trout Creek Pass. But it wasn't an act of nature that caused the accident; it was a gang of outlaws attempting to rescue their leader, who is being taken to Red Cliff to be hanged.
As Smoke Jensen and Duff MacCallister frantically try to make their way to the scene, Matt struggles to save the survivors, among them a beautiful young woman with a dark past, a merchant seaman turned rancher, and a senator with his very ill young daughter. Starving under a bitter, driving snow in the brutal, unforgiving Rocky Mountains, and surrounded by armed and desperate outlaws, Matt still dreams of making it home for Christmas. But unless fate lends a hand, nobody will.
Christmas Tales of Terror by Chris Priestley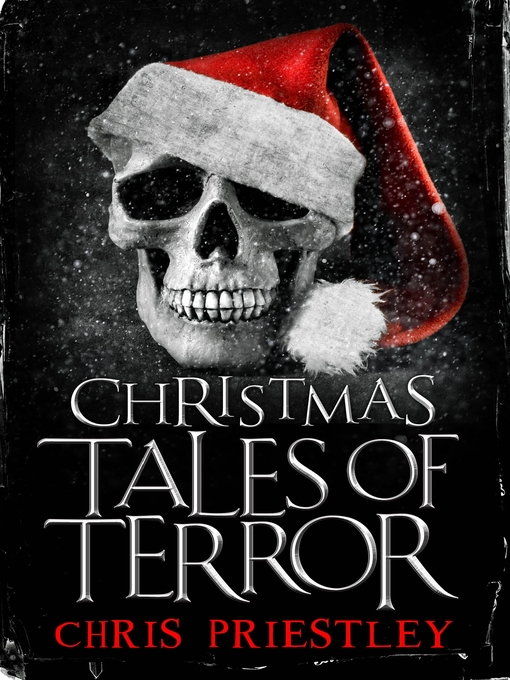 From malevolent snowmen to Father Christmas - with a difference ... Chris Priestley is on absolute top form in these atmospheric, clever and thoroughly chilling stories. Add a new kind of thrill to the fluffiest of seasons with seven brilliantly conceived examples of why you'd better be good at Christmas time. For stories which can be enjoyed by the whole family, unwrap these perfectly formed festive tales of terror, each with a gripping yarn and genius twist. Singing carols may never seem quite the same again ... especially after dark.
Frozen Hell by John W Campbell, Jr (hoopla)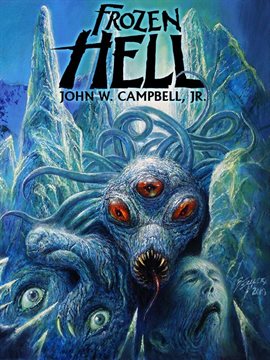 FROZEN HELL is the original version of John W. Campbell's classic novella, Who Goes There? (filmed as The Thing). Recently discovered among Campbell's papers, this version adds another 45 pages to the story. Includes a Preface by Alec Nevala-Lee and an Introduction by Robert Silverberg.
Monolith by Shaun Hutson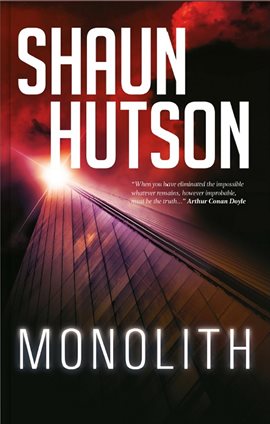 ebook on hoopla
On the banks of the river Thames a new building is being completed. A stunning creation of glass and concrete that will be a new landmark on London's skyline.The only problem is that people are dying because of it. Dozens of mysterious accidents have claimed lives during the construction of the Crystal Tower. The owner, an enigmatic Russian businessman, has links to the site reaching back to the 1930s. Is he hiding a dark secret of unstoppable force and malevolence, created by one of his ancestors?Something evil has been reawakened and no one can stop it.
You can find us on Anchor, Breaker, Google Podcasts, Pocket Casts, RadioPublic, Spotify, Apple Podcasts.