TWLIAS Episode 25 Show Notes - Media Literacy
Posted on:

22 January 2021

By:

Michelle Brightwell
In this episode, Michelle spends some time talking about one of her favorite subjects - media literacy! In a short discussion about the ways in which social media feeds alter our thinking, Michelle talks about how the algorithm doesn't do you any favors when it comes to learning actual information on a subject, the reaction buttons on social media are there to gather more information about you to sell to advertisers, and the false equivalencies created when every post in your feed looks exactly the same. Learn about how our thoughts are permanently changed by the algorithms social media companies use to feed us information to keep up scrolling, and get some recommendations for further reading.
TLWIAS Book Club meeting number 2 is next episode! Rob picked "Gunsmoke and Trail Dust" by Bliss Lomax for our discussion this time, a classic western written in the 1940's. Check the book out on hoopla and join in on the conversation!
Gunsmoke and Trail Dust by Bliss Lomax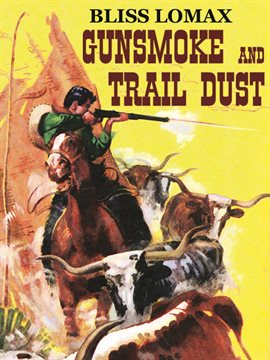 Find it on Hoopla!
Throughout the length and breadth of the sun-bleached cow town of Mescal, Arizona, seethes an undercurrent of suppressed excitement. In front of the town's blacksmith shop a group of Mormon homesteaders gather about their potential leader, Webb Nichols, in grave discussion. In a lodge room the special meeting of the Magdalena Stockmen's Association, comprising the big cow outfits of the county, has turned into a deluge of hot words and very pointed accusations. Is the long conflict between the homesteaders and the big outfits about to flare into violence again?
For years this particular part of Arizona has been a rustler's paradise. And as long as homesteaders like Webb Nichols and Shad Caney cover up for the rustlers, the notorious Steve Jennings among them, they're asking for trouble from the big cattlemen. The Association decides to bring matters to a head by calling in Clay Roberts, a lone wolf stock-detective with a reputation for getting results.
Clay Roberts has a couple of strikes on him from the beginning in Deputy Sheriff Dufors, a weak and embittered tool of the homesteaders, and in Webb and Shad, whose bitter, unreasoning feud is carried on by their children during school hours. These youthful hatreds make life miserable for the pretty new teacher, Eudora Stoddard, who is startled one day to find herself sheltering the head of the rustlers, Steve Jennings.
From then on matters get tougher by the minute. Men who should be seeing eye to eye regard one another with cold hostility, the grisly episode at Parley Scott's takes place, the rustlers move in on one of the big cowmen and Clay heads for the hills in deadly pursuit, only to find himself forced to save the life of the dangerous rustler he is hired to capture. And that is only the beginning of new trouble for the fearless stock-detective, the cattlemen, and pretty Eudora Stoddard, whom Clay had hoped to make his wife.
You Are Not A Gadget by Jaron Lanier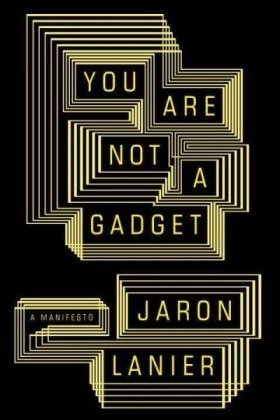 Book in branches
A programmer, musician, and father of virtual reality technology, Jaron Lanier was a pioneer in digital media, and among the first to predict the revolutionary changes it would bring to our commerce and culture. Now, with the Web influencing virtually every aspect of our lives, he offers this provocative critique of how digital design is shaping society, for better and for worse.
Think Before You Like: Social media's effect on the brain and the tools you need to navigate your newsfeed by Guy P. Harrison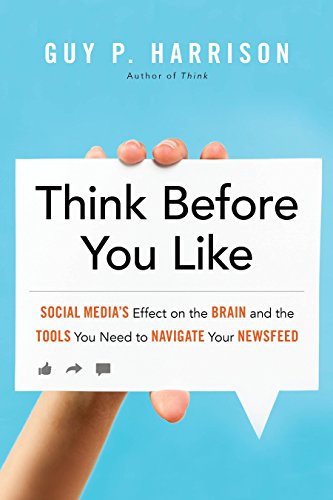 Book in branches
Social media has pitfalls: misinformation, pseudoscience, fraud, and irrational beliefs, presented in an attractive, easy-to-share form. It reinforces your biases by tracking your preferences: it sends only filtered newsfeeds, so that you rarely see anything that might challenge your set notions. Harrison demonstrates how critical thinking can enhance the benefits of social media, while giving readers the skills to guard against its dangers. He also suggests ways to protect yourself against privacy invasion, trolls, and the confusion over fake news versus credible journalism.
You can find us on Anchor, Breaker, Google Podcasts, Pocket Casts, RadioPublic, Spotify, Apple Podcasts.