13 Lifetime Movies on Hoopla with Crazy Cool Titles
Posted on:

24 August 2021

By:

Robert Freese
13 Lifetime Movies on Hoopla with Crazy Cool Titles
Decades ago, producers would fill drive-in and hardtop theaters with a plethora of exploitation films with titles so juicy they were hard to resist. Someone in the market for cheap thrills would always be willing to throw down two bits for such easy on the brain titillation as Girls in Prison (1957) or High School Cesar (1960). Today, it seems the Lifetime Network, with their steady stream of stimulating fare boasting some of the best titles being strung together currently in the business, is keeping that tradition of carnival-like exploitation alive. Movies with these titles, which deliciously tease and seemingly tell all, are a sure to reel in most of us. No guilt here, folks. All write-ups are courtesy Hoopla.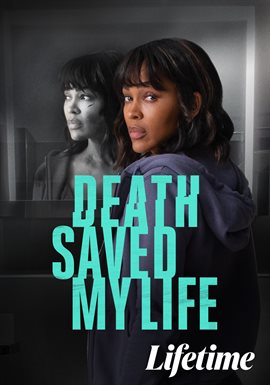 Death Saved My Life (2021)
Cast Meagan Good, Chiké Okonkwo, Alexis Suarez
To everyone it seems Jade has it all... a successful marketing career, a husband admired and respected by the community, and a young daughter they both dote on. But behind closed doors, Jade's life is far from idyllic. Her model citizen husband Ed is actually a controlling, sadistic man, who is physically and psychologically abusive.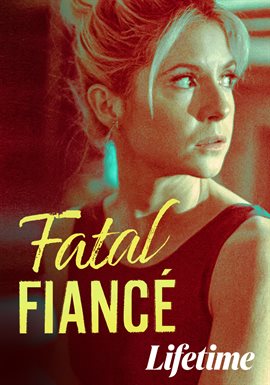 Fatal Fiance (2021)
Cast Camila Banus, Eric Brenner, Kendra Carelli
When Leah is kidnaped on the day of her wedding by her fiancé's delusional ex-girlfriend Faith, she does everything within her power to escape. But once she does, she begins to question whether Faith was ever really delusional or if she was just trying to save her life.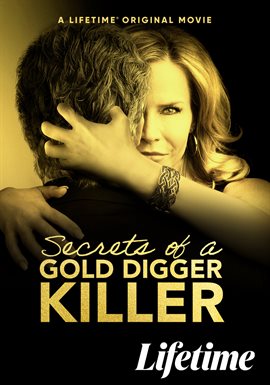 Secrets of a Gold Digger Killer (2021)
Cast Julie Benz, Roan Curtis, Georgia Bradner
Based on a true story. Multimillionaire Steven fell for Celeste and married her, giving her more than she could ever want; but it wasn't enough. After being admitted into a mental health facility, Celeste met and seduced Tracey, convincing her that the only way they could be together would be to murder Steven as she stood to inherit millions. Celeste's betrayal was finally revealed by Tracey.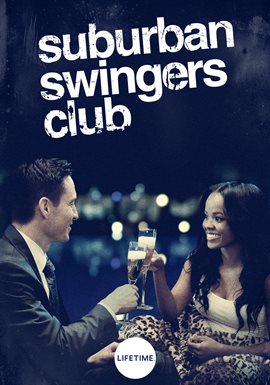 Suburban Swingers Club (2019)
Cast Dana Davis, Jesse Ruda, James Wiliam O'Halloran, Elizabeth Leiner, Nawal Bengholam, Leigh-Ann Rose, Jessica Borden, Hunter Cross, Clint Yung, Tyee Tilghman, Soma Mitra, Katrina Nelson, Jonathan Thompson, Anne McDaniels
A young married couple makes a huge mistake by agreeing to participate in a secret swingers party in their suburban neighborhood, and soon both of them are being targeted by a jealous and homicidal neighbor.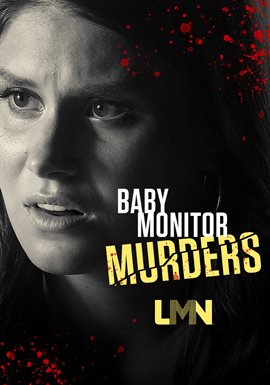 Baby Monitor Murders (2020)
Cast Danny J. Boyle, Raylene Harewood, Nicole LaPlaca
Cassie Temple accepts a job as a babysitter back home after her internship falls through, however she begins suspecting her employer is up to something sinister after overhearing a murder plot.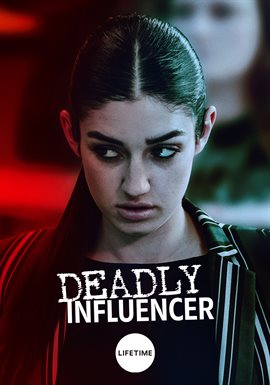 Deadly Influencer (2019)
Cast Anne Dudek, Avaah Blackwell, Morgan Taylor Campbell
Skylar is obsessed with managing the social media "influencer" careers of her fellow classmates and will stop at nothing to achieve her goals. After eliminating the most popular girl in school, Skylar turns her sights on Jessica, the new girl in class who's an up-and-coming fashion blogger. But Jessica's mother suspects that Skylar's dangerous and must do all she can to protect her daughter.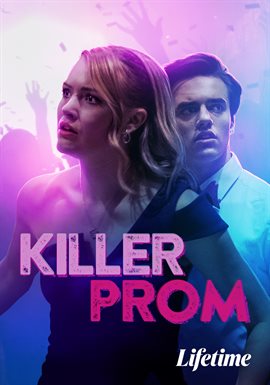 Killer Prom (2020)
Cast Yvonne Zima, Mark Lutz, Erica Anderson
When Cayleigh, 17, loses her mother the excitement of her Senior year of high school is shattered. But when her deceased mother's hip distant cousin, Sienna, 40, moves in with Cayleigh and her father, 40, things start looking up. They don't realize Sienna is a psychopathic until it's too late as she will stop at nothing to make Prom a perfect night for her young cousin…including murder…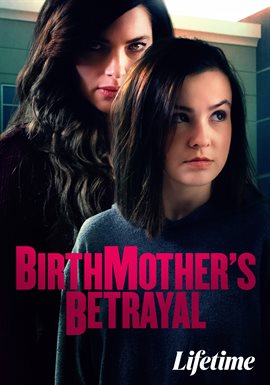 Birthmother's Betrayal (2020)
Cast Tanya Clarke, Aria Pullman, Monica Rose Betz
After 16-year-old Tara finds her birth mother, Grace, on a DNA website, her adoptive mother, Amy, struggles to protect her daughter as the unpredictable birth mother crashes into their lives with erratic love for Tara & toxic hatred toward Amy. As Tara grows closer to hot and cold Grace, Amy begins to wonder if Grace has a mental disorder or is there another secret buried?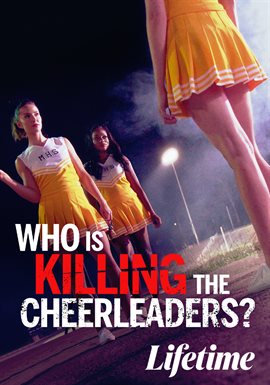 Who Is Killing the Cheerleaders? (2020)
Cast Ella Cannon, Austin Freeman, Summer Madison
Ellie, a former cheerleader, returns to her high school as a teacher ten years after she was nearly killed in a series of brutal slayings on the squad. When the attacks start up again she must find the killer before they get to her first.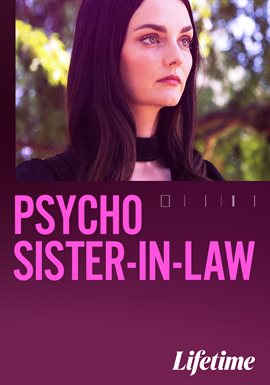 Psycho Sister-In-Law (2020)
Cast Andrea Bowen, Lydia Hearst, Brando Eaton
After the death of their father, the half sister of a father-to-be moves into her half-brother and his wife's happy home and brings danger as she seeks to claim the full inheritance.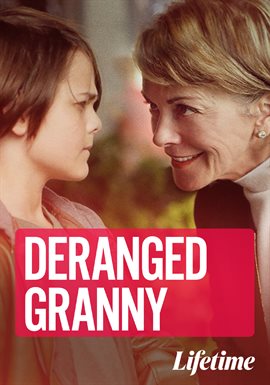 Deranged Granny (2020)
Cast Wendie Malick, Amanda Righetti, Josh Ventura
Barbara finds her last hope to be a grandmother when her son falls for Kendall, a divorcée with children. Barbara quickly infiltrates the family by using devious tactics to win over Kendall's kids. Unannounced visits escalate to murder as Barbara will do anything to protect her relationship with her grandchildren. Kendall must outsmart her mother-in-law to save her children and expose Barbara.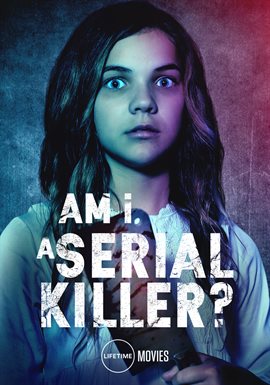 Am I A Serial Killer? (2019)
Cast Monroe Cline, Jhey Castles, Crystal Allen
After a teenager reaches out to her estranged mother who is doing time in prison for a double homicide, a string of copycat murders leads her to believe that her mother is innocent… and that the real killer is now targeting her.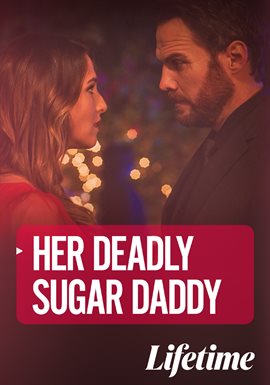 Her Deadly Sugar Daddy (2020)
Cast Brent Bailey, Michael Chandler
After graduating from college, 21-year-old Bridget moves to a new town with her best friend Lindsay. Desperately needing a job to support her budding writing career, she takes a job as an Executive Assistant to business tycoon Anthony Gloss. The salary is eye-watering and the perks keep on coming, but she will soon learn that a life of luxury can come at a deadly price.