The 13 Weird Days of Christmas
Posted on:

11 December 2020

By:

Robert Freese
The 13 Weird Days of Christmas
Okay, you got me. There's really no such thing as the "13 Weird Days of Christmas." I made it up so I could include thirteen of the craziest Christmas movies available from Hoopla on one list for your seasonal viewing pleasure. I watch these kind of wacky Christmas flicks every year.  Some are new, some are old but all will add the right amount of strange to your holiday festivities. It goes without saying, but I'll say it anyway, not all of these movies are appropriate for all audiences.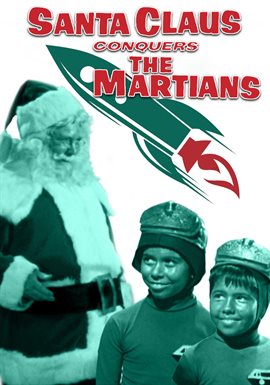 Santa Claus Conquers the Martians (1964)
Santa Claus is kidnaped by Martians to bring joy and happiness to their bored brood. Santa fights evil robots to get back to Earth in time to deliver presents. In case you didn't realize it, this is one of the greatest Christmas movies ever made.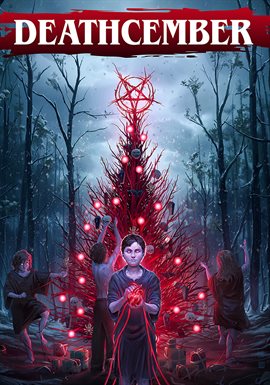 Deathcember (2020)
This terror anthology is an advent calendar of holiday horror as twenty-four doors open to twenty-four gruesome terror tales. Yule scream well into the silent night!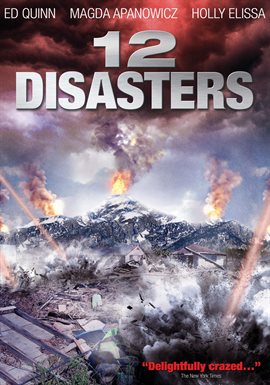 12 Disasters of Christmas (2014)
It is Christmas Eve and the impending Mayan apocalypse is putting a damper on the festive holiday.  Tornados, volcanoes, and killer twinkle lights, oh my! Made for TV disaster movie.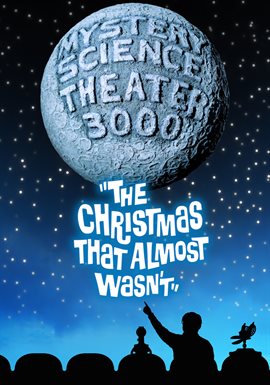 Mystery Science Theater 3000: The Christmas That Almost Wasn't (2017)
The 1966 Christmas non-classic about Santa Claus having to get a real job to pay the rent is given the Mystery Science Theater 3000 treatment as Jonah Ray and the bots try to make the best of their Christmas, considering they have to watch this movie. This episode is from the Netflix incarnation of the show and features Huntsville native Felicia Day.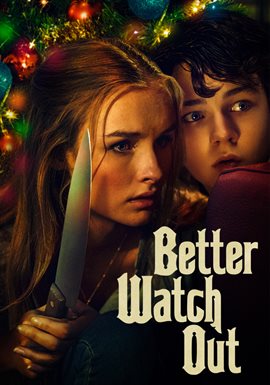 Better Watch Out (2016)
A babysitter must keep a young boy safe during a seasonal home invasion. This one has a wicked sense of humor. Not to be confused with the six dozen other horror movies with this same plot.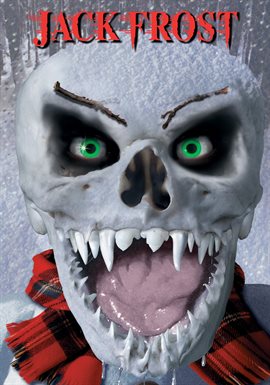 Jack Frost (1996)
An accident during a prison transport transforms a psychopathic lunatic into a foul-mouthed killer snowman. Depending on who is nestled in for movie night, you really don't want to confuse this one for the beloved children's holiday classic.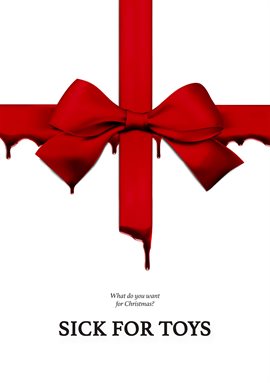 Sick for Toys (2018)
A Christmas dinner with a beautiful woman and her nutty brother quickly turns twisted. For dessert Roy just tries to stay alive.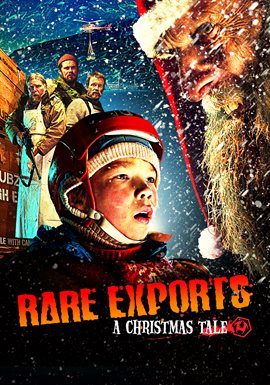 Rare Exports (2010)
This dark, funny Finnish fantasy centers on Santa's elves, which look like dirty old men, collecting children to feed the slumbering Krampus-esque St. Nick. Young Pietari and his dad try to trap the elves and save the children of their village. This is an outstanding dark fantasy that delivers both scares and laughs. It is in Finnish with English subtitles.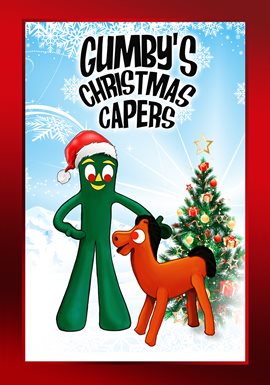 Gumby's Christmas Capers (1957)
Gumby and the gang celebrate Christmas as only stop-motion clay creatures can. I grew up watching Gumby. That probably answers a couple questions some people may have about me.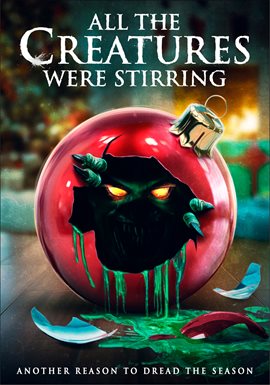 All The Creatures Were Stirring (2018)
Another holiday anthology of yuletide terror yarns that features office parties, shopping, demons and nightmare creatures.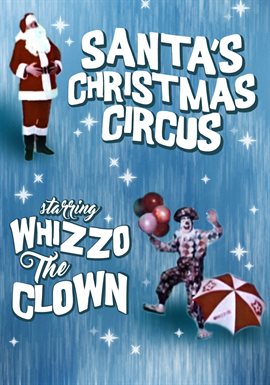 Santa's Christmas Circus (1966)
From the Hoopla write-up: "Whizzo the Clown takes a bunch of kids on a magic carpet ride to the North Pole to see Santa Claus, but not before the kids perform as circus animals in 'Whizzoland.'" If you are of a certain age, this is the kind of nightmare inducing holiday-fare your mom would abandon you in front of the TV for so the creepy Black & White antics of Whizzo the Clown could haunt you well into adulthood.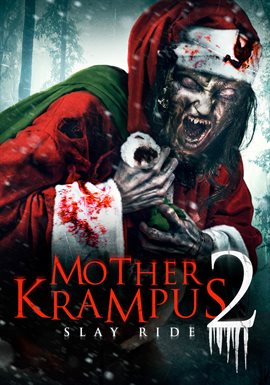 Mother Krampus 2: Slay Ride (2016)
Four women complete their community service on Christmas Eve with a visit to an elderly woman who may be a Christmas Demon. No worries if you haven't seen the original Mother Krampus movie, as this was never intended as a sequel to that movie. Is it me or did we just wake up one morning about six years ago and there were all of a sudden 72 Krampus movies to choose from? Like Bigfoot movies. This looked like the better of the two Krampus movies available on Hoopla. (The other being 2016's Krampus Unleashed.)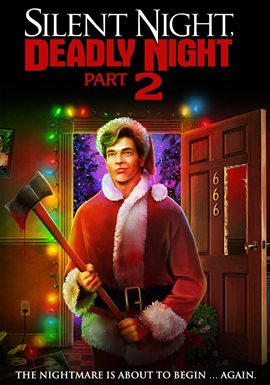 Silent Night, Deadly Night Part 2 (1987)
The one, the only, the movie the Internet made into a Christmas cult classic, Silent Night, Deadly Night Part 2! If you ever wondered where all those "Garbage day!" memes and GIFs came from, you may want to give this one a watch for a piece of junk movie history. Two flicks in one, this marvelous mess of a movie is made up of forty minutes from the original (used as flashbacks) spliced with forty new minutes of crazy Ricky Caldwell taking his spastic eyebrows and maniacal cackle to carve through the cast of unknowns on another Christmas Eve, which we learned in a flashback from Ricky's grandfather, "Is the scariest night of the year!"