Black History in Juvenile Nonfiction
Posted on:

30 January 2021

By:

Laura Noble
2021 is mostly still unknown. What we do know is that this future year will be what we choose to make of it. And while we don't know all of what lies ahead of us, we have the advantage of seeing what has come before. The success and pitfalls of the past can give us the greatest insight on how to enrich our lives. February is the perfect month to take the time and look back on some of the most influential and inspiring people and ideas. Black history month allows all of us to recognize, understand, and appreciate the contributions of African-Americans over the decades. We here at your local library recommend some outstanding choices for you and your family to check out and read.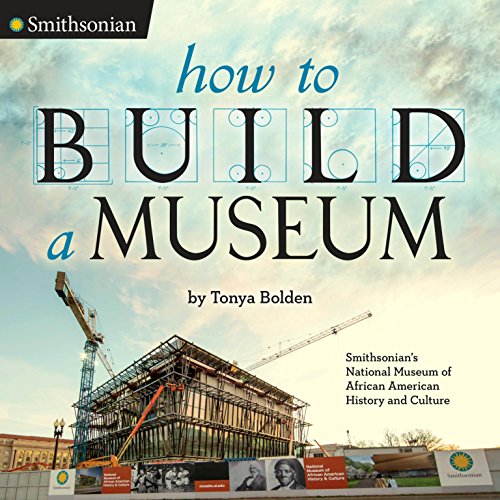 Spanning a diverse range of subjects, these book selections are meant to inspire and educate. A good place to start is Tonya Bolden's How to Build a Museum. This book follows the development of Smithsonian's National Museum of African American History and Culture from concept to completion. Written in a simplistic, but detailed way Bolden's book works well for elementary age students. Included in the book are pictures of artifacts and individuals described in the museum itself. I found the information on the African American military experience particularly interesting, but other subjects from slavery to civil rights and beyond are discussed.

For those interested in the early American experience, learn about escaped slave Ona Judge in Never Caught: The Story of Ona Judge by Erica Armstrong Dunbar. The family can read this one together since there is the original published book for adults as well as the young readers' edition written for easier comprehension. Young readers may also like to check out Little Leaders: Bold Women in Black History. Vashti Harrison presents us with many amazing people (some more popularized than other) who have left their marks on our culture. From Sojourner Truth and Harriet Tubman to Octavia Butler and Oprah Winfrey, you'll be inspired to be bold in your own life.
Perhaps one of the most well-known and revered African-Americans in history, Martin Luther King, Jr. serves as a reminder of the willingness, determination, and strength of character we all must have to live our best lives both independently and together. Why We Can't Wait combines his letters and essays written during the civil rights movement. You may find yourself, as I did, feeling particularly moved by the "Letter from Birmingham Jail" because of the shared Alabama history present. Another influential individual in the call for equality was poet Langston Hughes. Perhaps he best penned the sentiment behind the movement in his work "I, Too, Am America." Although written earlier during the 1920s Harlem Renaissance, the poem still holds power. You can find the words engraved on Smithsonian's Museum of African American History and Culture's walls. Early readers will enjoy the beautiful illustrations in the physical book while reading the revered poem.
For a more modern look at black history, look no further than author Jason Reynold's work Stamped: Racism, Antiracism, and You. Reynolds discusses the origins of racism and its lasting effects. Most importantly he talks about how to combat this problem in today's culture. This book is also an adaptation of the adult title Stamped from the Beginning by Ibram X. Kendi, which became a National Book Award winner in 2016. For a lighter, yet still very informative look at black history and its lasting legacy The Roots of Rap: 16 Bars on the 4 Pillars of Hip-Hop may be a good option to check out. An ode to musical styles of the past, the book does a great job of showing just how Rap came to be as a musical genre. Music lovers in general will enjoy this book.
Let these books and others help you create the world where the sacrifice and grit of trailblazers past come to fruition in our modern world.
See the list of recommended titles in the library catalog by clicking here: https://catalog.hmcpl.org/cgi-bin/koha/opac-shelves.pl?op=view&shelfnumber=11114