Classic Drive-in Double Features on Hoopla
Posted on:

2 September 2021

By:

Robert Freese
Classic Drive-in Double Features on Hoopla
How about another round of the best of drive-in cinema offered by Hoopla? Here are more titles I have found on Hoopla and paired together for a night of authentic drive-in thrills…but in your living room. They come from the collections 1950s Films, 1960s Films and 1970s Films, so I feel pretty good that, for the most part, these are genuine drive-in movies, many that no doubt played in our long ago ozoners. Please remember, Hoopla does not offer a "drive-in" or "double feature" option.  I am just putting films I find together. To put together a double feature for your evening will require two borrows against your five monthly borrows. Let's go!
50's Pulp Sci-Fi Fear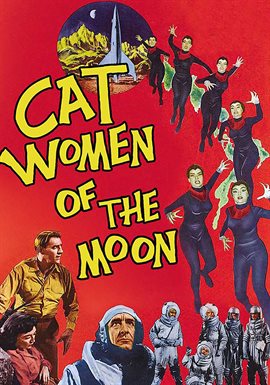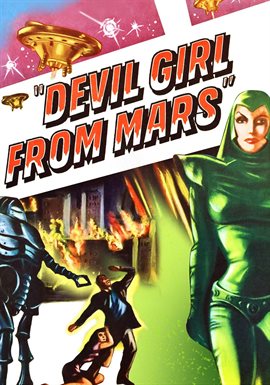 Cat Women on the Moon (1953) & Devil Girl from Mars (1954)
Sonny Tufts is one of a five-man crew to explore the dark side of the moon that discovers a cave that leads to a lost city inhabited by a group of leotard-wearing women who want to steal their ship in Cat Women on the Moon. In Devil Girl from Mars, a flying saucer delivers a dominatrix costumed female alien wielding a laser gun on Earth to collect men to take back to Mars to be used as breeding stock. 50's pulp sci-fi fantasies are certainly a genre unto themselves.  
60's Beach Fun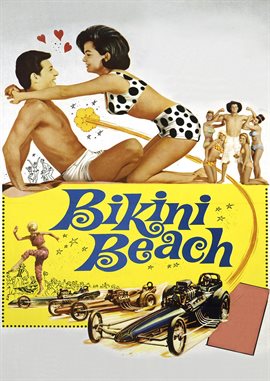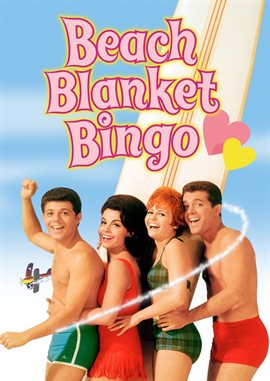 Bikini Beach (1964) & Beach Blanket Bingo (1965)
Kids fight to save their beach from a greedy developer who wants to turn the property into a posh senior living community in Bikini Beach. (The irony here is that now, these same kids, have nowhere to live as old people!) Shenanigans abound in Beach Blanket Bingo as a singing idol is kidnaped, a mermaid falls in love with a nerd and a motorcycle club cause trouble for Frankie and Annette.
70's Style Action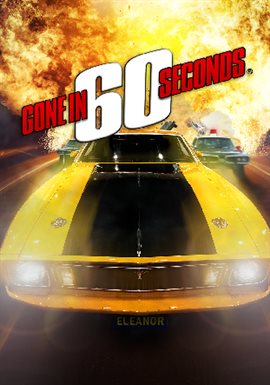 Gone in 60 Seconds (1974) & The Harder They Come (1973)
Gone in 60 Seconds, the original from '74, is one of the finest films about cars senselessly crashing into other cars as well as buildings and stop signs, every made. It's the ultimate car heist with some of the most reckless vehicular crash-and-burn stunts every committed to celluloid. Then, Reggae legend Jimmy Cliff plays a hopeful musician in Jamaica who is forced into action by a record company as well as drug dealers in The Harder They Come. Flick features an amazing soundtrack and was a huge cult hit as a midnight movie.
50's Noir Thrillers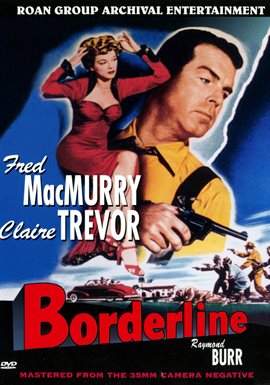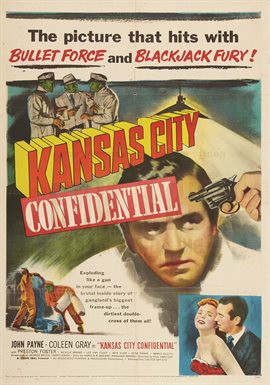 Borderline (1950) & Kansas City Confidential (1952)
Two law officers are trying to snare drug smuggler Pete Ritchie but are unaware of one another in Borderline. The cast features Fred MacMurray, Claire Trevor and Raymond Burr. In Kansas City Confidential, an ex G.I. is framed for an armored car heist and has to go to Mexico to find the real culprit. Quentin Tarantino has said that this is one of the films that inspired his first feature Reservoir Dogs.
60's Sleazy Drive-in Exploitation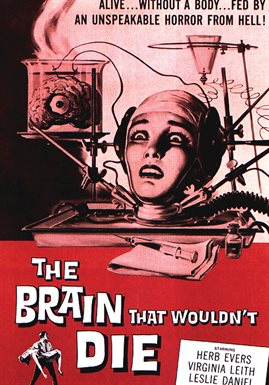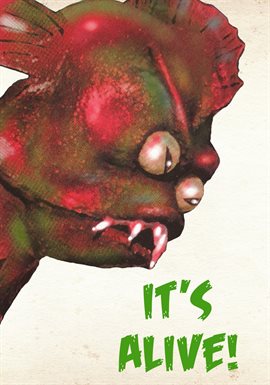 The Brain that Wouldn't Die (1962) & It's Alive! (1969)
In The Brain that Wouldn't Die, a brilliant scientist keeps his gal pal's head alive while he checks out go-go dancers for a new body onto which to attach it. All the while the head is perpetually agitated and makes friends with the behemoth lurking in the closet. Then, travelers are abducted by a crazed farmer who plans on feeding them to the bug-eyed rubber looking reptile thing living in a cave on his property in It's Alive!
70's Grindhouse Horrors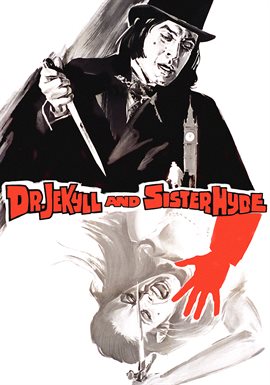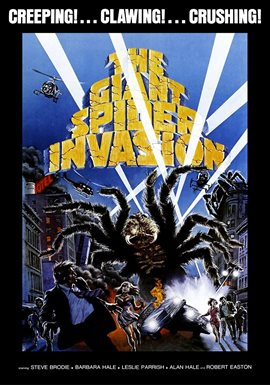 Dr. Jekyll and Sister Hyde (1971) & The Giant Spider Invasion (1975)
In Hammer's Dr. Jekyll and Sister Hyde, Dr. Henry Jekyll perfects a formula that lets out the killer woman inside him. Ralph Bates transforms into Martine Beswick in this gender bending gothic fright show. Then, tiny meteorites fall to earth that contain spiders that grow to the size of a Volkswagen Bug in The Giant Spider Invasion. In fact, the shots of the giant spider roaming the Wisconsin countryside is, in fact, a Volkswagen Bug made to look like a spider. Alan Hale, Skipper from Gilligan's Island, stars and calls the young hero, "Little buddy."
50's Science Fiction Madness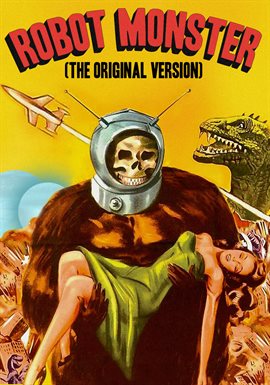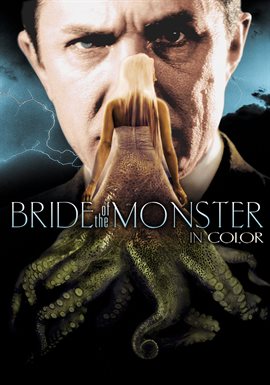 Robot Monster (1953) & Bride of the Monster (1955)
An alien wearing a gorilla suit, a fright mask and a scuba helmet comes to earth with a diabolical bubble machine to overtake the final handful of humans on earth in Robot Monster. Bride of the Monster is Ed Wood's version of Frankenstein wherein Bela Lugosi tries to make a race of supermen with his loyal sidekick Lobo. Wood uses his camera lens like a distorted carnival mirror. (This is the colorized version.)
60's Spaghetti Westerns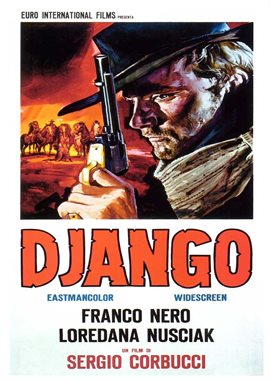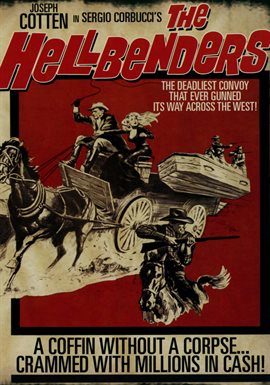 Django (1966) & The Hellbenders (1967)
When Django comes roaming into a mud caked town, dragging a coffin behind him, you can guarantee it'll be a bad day for any evil doer in Sergio Corbucci's original Django. Accept no substitutes, this one is the real deal. (And yes, the Django ballad used in Quentin Tarantino's Django Unchained was "borrowed" from this movie.) Corbucci strikes again with The Hellbenders, about a Confederate father and his sons trying to secure a cache of gold to fund the South's new attempt to win the states. Both are breathlessly paced and filled with western action like only the Italian filmmakers could deliver.
70's Slashers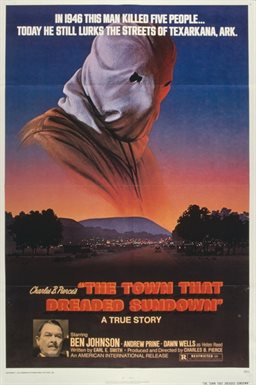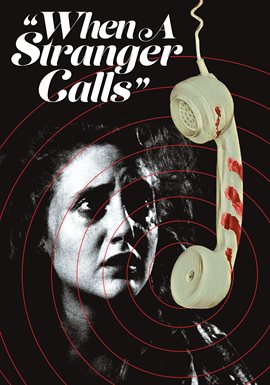 The Town that Dreaded Sundown (1974) & When a Stranger Calls (1979)
The Town that Dreaded Sundown recounts the unsolved "Phantom killer" murders from Texarkana, Arkansas in 1946. It has some harrowing moments of real terror and is based on a true unsolved crime. When a Stranger Calls begins when a young babysitter is terrorized by a caller who keeps asking if she's checked the children she's supposed to be watching. It ends badly. Years later, when you young babysitter is grown and married with a family of her own, the terror begins again. The beginning of this movie is legendary, but people forget that the real thrills come in the film's final moments.
60's Tough Guys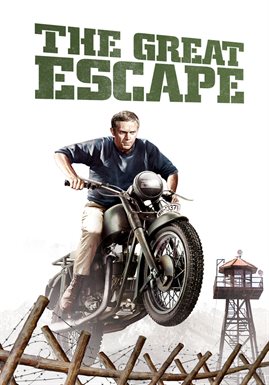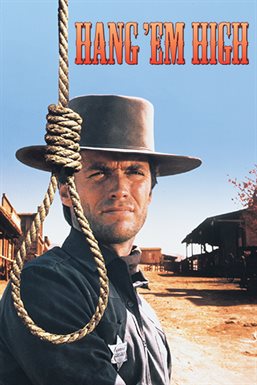 The Great Escape (1963) & Hang 'Em High (1968)
Steve McQueen leads his men in an escape from a German war prison in the block buster action picture The Great Escape. Then, Clint Eastwood is a man wrongly hanged who didn't die looking for justice in the sagebrush actioner Hang 'Em High.