Creator Spotlight: Mike Mignola
Posted on:

8 November 2021

By:

Jon Schafle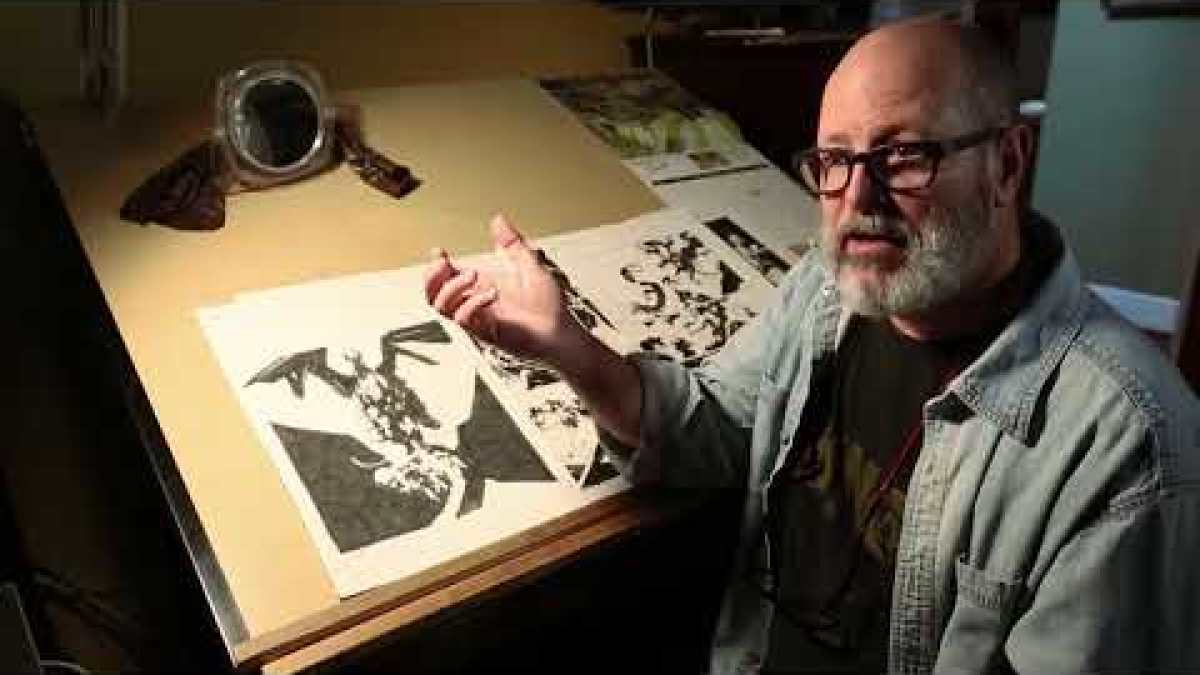 Creator Spotlight: Mike Mignola
Mike Mignola is an American artist and writer most famously known for his work at Dark Horse Publishing where we created the character Hellboy and it's various spin-offs and sister series. Before that he worked for both Marvel and DC as both a penciler and inker on a number of series as well as a cover artist for several Batman issues. Famed comic book creator Alan Moore has described Mignola's style as that of "German expressionism meets Jack Kirby." Below are some of the comics and novels featuring his work both in our catalog and on Hoopla.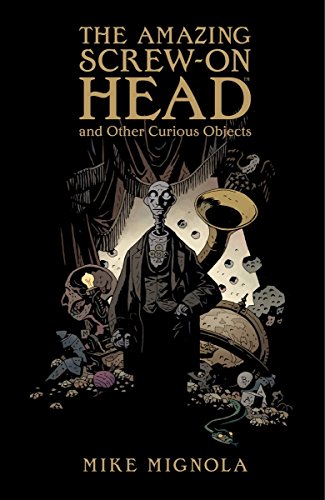 The Amazing Screw-On Head by Mike Mignola
Mike Mignola has deservedly become one of the biggest names in comics for his creation of Hellboy. But when Mignola needs a short break from the Hellboy universe, he turns to diversions such as The Amazing Screw-On Head, winner of the Eisner Award for Best Humor Publication! When Emperor Zombie threatens the safety of all life on earth, President Lincoln enlists the aid of a mechanical head. With the help of associates Mr. Groin (a faithful manservant) and Mr. Dog (a dog), Screw-On Head must brave ancient tombs, a Victorian flying apparatus, and demons from a dimension inside a turnip. This new collection of oddball Mignola creations also includes The Magician and the Snake from Dark Horse Maverick: Happy Endings, and nearly fifty pages of brand new material, all as weird and hilarious as the beloved Screw-On Head.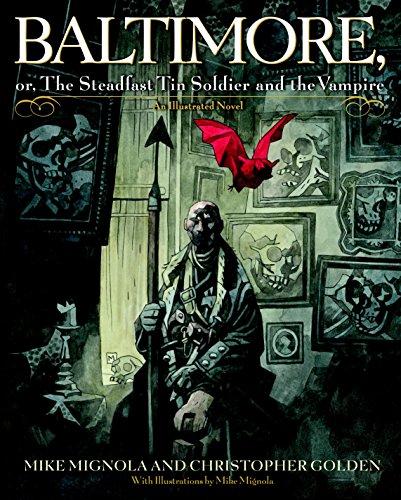 Baltimore, or, The Steadfast Tin Soldier and the Vampire by Mike Mignola & Christopher Golden 
When Lord Henry Baltimore awakens the wrath of a vampire on the hellish battlefields of World War I, the world is forever changed. For a virulent plague has been unleashed—a plague that even death cannot end. Now the lone soldier in an eternal struggle against darkness, Baltimore summons three old friends to a lonely inn—men whose travels and fantastical experiences incline them to fully believe in the evil that is devouring the soul of mankind. As the men await their old friend, they share their tales of terror and misadventure, and contemplate what part they will play in Baltimore's timeless battle. Before the night is through, they will learn what is required to banish the plague—and the creature who named Baltimore his nemesis—once and for all.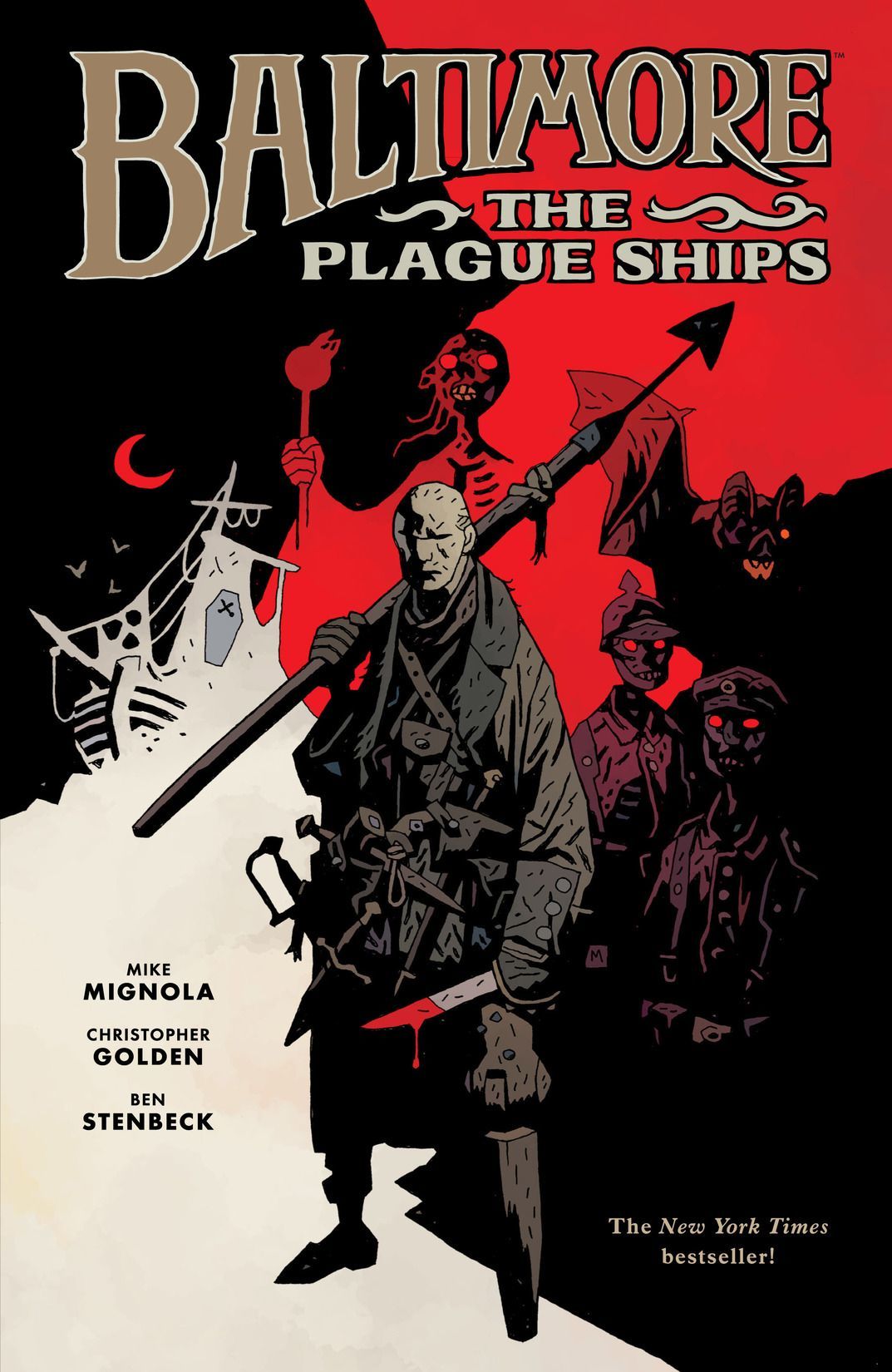 Baltimore Vol. 1-8 by Mike Mignola, Christopher Golden, & Ben Stenbeck
After a devastating plague ends World War I, Europe is suddenly flooded with vampires. Lord Henry Baltimore, a soldier determined to wipe out the monsters, fights his way through bloody battlefields, ruined plague ships, exploding zeppelins, and submarine graveyards, on the hunt for the creature who's become his obsession.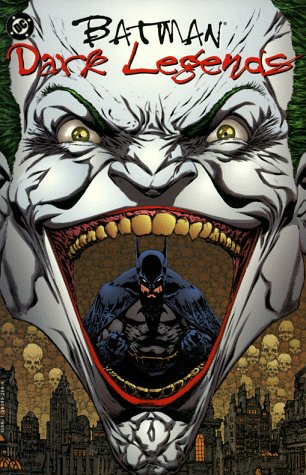 Batman: Dark Legends by Various
Including the story "Sanctum" by Dan Raspler & Mike Mignola
While hunting a serial killer, Batman discovers an undead man who attempts to kill him in order to live again.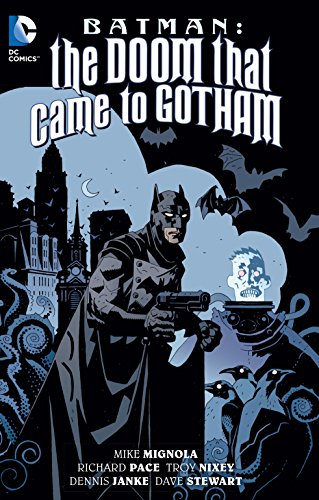 Batman: The Doom that Came to Gotham by Mike Mignola, Richard Pace, & Troy Nixley
In this tale of horror in Gotham City co-written by Hellboy creator Mike Mignola, Bruce Wayne unintentionally brings a dark evil back from a rescue mission. Includes appearances by The Penguin, The Demon, Man-Bat, Ra's al Ghul and many other Batman villains.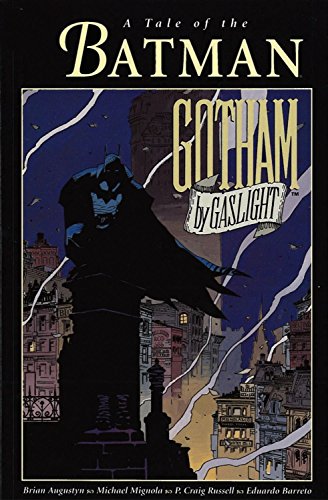 Batman: Gotham by Gaslight by Brian Augustyn & MIke Mignola
In an age of mystery and superstition, how would the people of Gotham react to a weird creature of the night, a bat-garbed vigilante feared by the guilty and the innocent alike? The very first Elseworlds tale re-imagines the Dark Knight detective in Victorian times and pits him against the infamous murderer Jack the Ripper.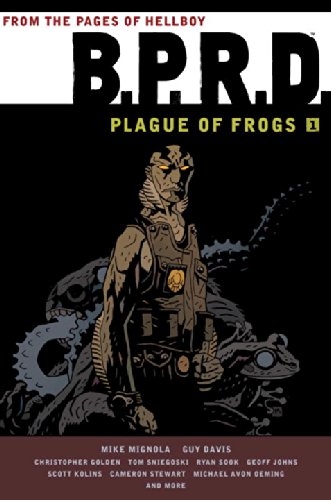 BPRD Omnibus Vol. 1: Plague of Frogs by Mike Mignola, Guy Davis, Christopher Golden, & Various
The Bureau for Paranormal Research and Defense comes into its own with this collection of its early adventures. This omnibus reveals both the beginnings of the epic frog war (a saga ten years in the making) and the origin story of Abe Sapien.
Cosmic Odyssey by Jim Starlin & Mike Mignola
A deadly force like none the universe has ever seen is rising. Millennia ago, it wiped out hundreds of star systems and pushed the planets of New Genesis and Apokolips back into the Stone Age. Now, Lord Darkseid alone has seen the danger that is coming. He needs help, but the monsters and deviants that serve him on Apokolips will be no match for an entity this powerful. To save his realm and others, Darkseid must look for help in the camp of his enemies...Only heroes can help him now.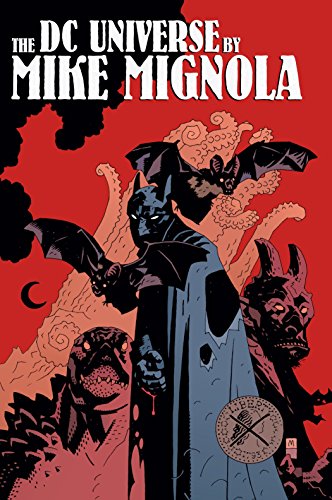 The DC Universe by Mike Mignola with stories by Paul Kupperberg, John Byrne, Roger Stern [and six others]
Mike Mignola, best known as the creator of Hellboy, started out his comics art career drawing the adventures of the World's Greatest Super-Heroes, applying his moody artwork to tales of Superman, Batman, Swamp Thing and more. Now, this new collection assembles these stories written by John Byrne, Neil Gaiman and others for the first time. Collecting: Superman: The World of Krypton 1-4; Action Comics Annual 1; Superman 18, 23; Batman: Legends of the Dark Knight 54; Batman: Gotham Knights 36; Swamp Thing Annual 5; Phantom Stranger 1-4; & much more!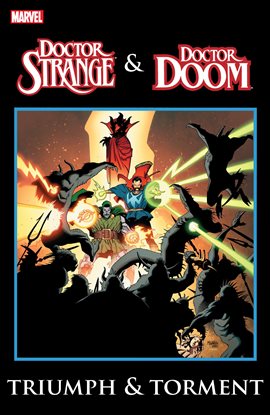 Doctor Doom & Doctor Strange: Triumph & Torment by Roger Stern and Mike Mignola
Doctor Doom and Doctor Strange enter Mephisto's realm in an all-out effort to free the soul of Doctor Doom's mother! But what price must be paid before Mephisto will release it? And will Doctor Doom make the sacrifice?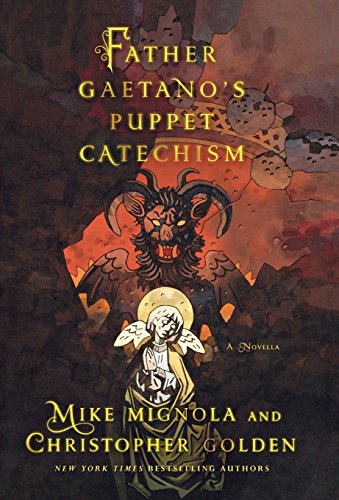 In the aftermath of a critical World War II battle, Father Gaetano is assigned as the sole priest at the Church of San Domenico in the small, seaside Sicilian village of Tringale.  The previous pastor has died and there is a shortage of clergy at the moment, so until another can be spared, the young priest must say all of the masses himself.Mass is not Father Gaetano's only responsibility, however.  The war has created many orphans, and thus the San Domenico rectory has been converted into an orphanage which is also his domain.  The children are a joy to him, but they have lost so much, and many have begun to question their faith and their God, and his attempts to teach them catechism are in vain . . . until he finds an old puppet theatre and an ornate box of puppets in the basement.  Handcrafted by the building's former caretaker, now absent, the puppets seem the perfect tool to get the children to pay attention to their lessons.  But after dark the puppets emerge from that ornate box, without their strings.  While the children have been questioning their faith, the puppets believe Father Gaetano's Bible stories completely. But there is such a thing as too much faith.  And the children's lives will never be the same again.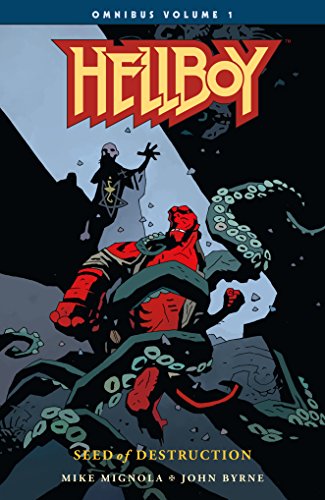 Hellboy Omnibus Vol. 1-4 by Mike Mignola, John Byre, & various
For the first time, Hellboy's complete story is presented in chronological order for the ultimate reading experience. The story jumps from Hellboy's mysterious World War II origin to his 1994 confrontation with the man who summoned him to earth, and the earliest signs of the plague of frogs. Avoiding his supposed fate as the herald of the end of the world, Hellboy continues with the Bureau for Paranormal Research and Defense, fighting alongside Abe Sapien, Liz Sherman, and drafting Roger Homunculus into his own ill-fated service with the B.P.R.D. The four volume Hellboy Omnibus series along with the two volumes of The Complete Short Stories collect all of Mignola's award-winning Hellboy stories in chronological order for a definitive reading experience.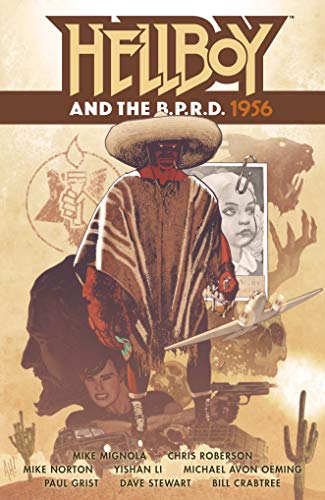 Hellboy & BPRD: 1956 by Mike Mignola, Chris Robertson, & Mike Norton
Pressure is mounting within the Bureau for Paranormal Research and Defense to uncover the Soviets' secret plans for recovered Nazi occult weapons. But a suspicious cover-up leads one agent off the radar in search of answers. meanwhile, demonic Soviet occult leader Varvara pushes her team to follow her own whims, and Hellboy is sent on the mission that led to his infamous misadventures in Mexico. But even more clandestine plots are at work--both inside the B.P.R.D. and out!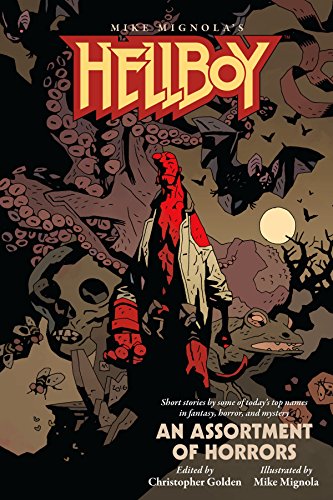 Hellboy: An Assortment of Horrors edited by Christopher Golden, illustrated by Mike Mignola
Fifteen of the biggest names in weird literature come together to pay tribute to Hellboy and the characters of Mike Mignola's award-winning line of books! Assembled by Joe Golem and Baltimore co-writer Christopher Golden and featuring illustrations by Mike Mignola and Chris Priestley, the anthology boasts fifteen original stories by the best in horror, fantasy, and science fiction, including Seanan McGuire (October Daye series), Chelsea Cain (Heartsick), Jonathan Maberry (Joe Ledger series), and more! The new writer of Hellboy and the B.P.R.D., iZombie co-creator Chris Roberson, pitches in as well, and Chris Priestley (Tales of Terror) provides a story and an illustration!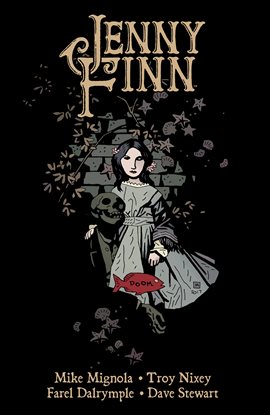 Jenny Finn by Mike Mignola & Troy Nixey
London's dockside is threatened by the twin terrors of a plague leaving bodies covered in tentacles and a slasher killing women in the night. Desperate for answers after the wrong man is executed for the murders, a group of Londoners holds a séance to contract the supposed killer, and his story of a girl born of the sea who has brought a terrible curse only brings them more questions. Mike Mignola and Troy Nixey's acclaimed standalone series is colored for the first time by Eisner Award winner Dave Stewart.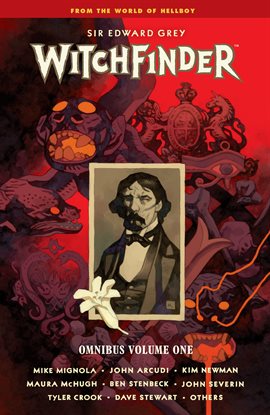 Witchfinder Omnibus by Mike Mignola, John Arcudi, Ben Stenbeck & more
When the man called the Witchfinder becomes an agent of the Queen, he is led from the sparkling echelons of Victorian London to its dark underbelly, through the American West, and to explore the mysteries of Unland! Throughout his adventures, he'll face occult conspiracies, rampaging monsters, and London's most infamous secret society: the Heliopic Brotherhood of Ra!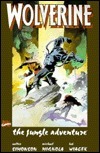 Wolverine: The Jungle Adventure by Walt Simonson & Mike Mignola
Hidden in the frozen wastes of the Antarctic lies an oasis...an oasis of warmth teaming with lush jungle and echoing to the cries of unknown birds. There, strange tribes of half-men stalk the mists, hunting great beasts that once roamed the Earth millions of years ago. It is a place of mystery. Into this lost and forgotten world comes the mutant Wolverine, the deadliest hunter of them all. he's looking for a few good answers...and he's not going home without them.
You can find more titles from our catalog here, and more titles on Hoopla here.