Episode 11 show notes – Spooky and Scary reads for October
Posted on:

16 October 2020

By:

Michelle Brightwell
In this episode, Rob and Michelle take a look at some spooky books for all readers. Michelle shares a realization that she's been reading scary things for awhile, even though she thought she was horror-averse, and Rob shares some classic horror favorites you can find through Hoopla and a new release Halloween night horror novel you can find in our branches. Find this week's episode on Spotify, Overcast, Apple Podcasts, or wherever find podcasts can be streamed.
Richard Matheson Thrillers, I Am Legend, Someone is Bleeding, Ride the Nightmare, Fury on Sunday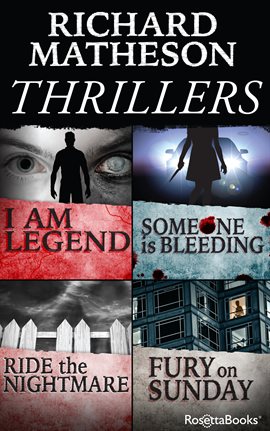 https://www.hoopladigital.com/title/11885018
From Richard Matheson, author of I Am Legend, comes a four-book bundle of his best thrillers. Revenge, murder, and horror abound in these stories of speculative fiction as the dark side of humanity is explored.
 Dark Harvest by Norman Partridge

Dark Harvest in our branches
It is Halloween, 1963. They call him the October Boy, or Ol' Hacksaw Face, or Sawtooth Jack. Whatever the name, everybody in this small Midwestern town knows who he is. How he rises from the cornfields every Halloween, a butcher knife in his hand, and makes his way toward town, where gangs of teenage boys eagerly await their chance to confront the legendary nightmare. Both the hunter and the hunted, the October Boy is the prize in an annual rite of life and death. Pete McCormick knows that killing the October Boy is his one chance to escape a dead-end future in this one-horse town. He's willing to risk everything, including his life, to be a winner for once. But before the night is over, Pete will look into the saw-toothed face of horror - and discover the terrifying true secret of the October Boy...
The Elementals by Michael McDowell
After a bizarre and disturbing incident at the funeral of matriarch Marian Savage, the McCray and Savage families look forward to a restful and relaxing summer at Beldame, on Alabama's Gulf Coast, where three Victorian houses loom over the shimmering beach. Two of the houses are habitable, while the third is slowly and mysteriously being buried beneath an enormous dune of blindingly white sand. But though long uninhabited, the third house is not empty. Inside, something deadly lies in wait. Something that has terrified Dauphin Savage and Luker McCray since they were boys and which still haunts their nightmares. Something horrific that may be responsible for several terrible and unexplained deaths years earlier - and is now ready to kill again . . .
A haunted house story unlike any other, Michael McDowell's The Elementals (1981) was one of the finest novels to come out of the horror publishing explosion of the 1970s and '80s. Though best known for his screenplays for Tim Burton's Beetlejuice and The Nightmare Before Christmas, McDowell is now being rediscovered as one of the best modern horror writers and a master of Southern Gothic literature. This edition of McDowell's masterpiece of terror features a new introduction by award-winning horror author Michael Rowe. McDowell's first novel, the grisly and darkly comic The Amulet (1979), is also available from Valancourt Books.
Spooky-light YA
The Raven Boys and the Raven Cycle Series by Maggie Stiefvater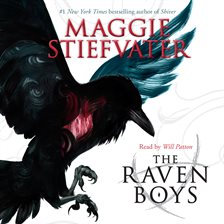 The Series on Hoopla
The Raven Boys Audio on Hoopla
The Raven Boys Audio on Overdrive or Libby
The Raven Boys in our branches
The Raven Boys Audio in our branches
(Michelle's note: The Raven Cycle on audiobook is exceptional.)
"There are only two reasons a non-seer would see a spirit on St. Mark's Eve," Neeve said. "Either you're his true love . . . or you killed him."Every year, Blue Sargent stands next to her clairvoyant mother as the soon-to-be dead walk past. Blue herself never sees them-not until this year, when a boy emerges from the dark and speaks directly to her. His name is Gansey, and Blue soon discovers that he is a rich student at Aglionby.
Truly Devious by Maureen Johnson, and the rest of the series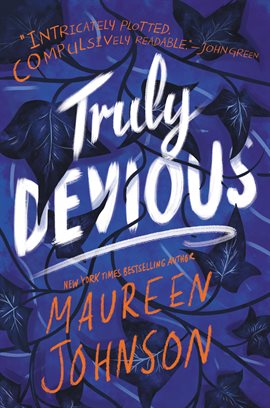 Truly Devious Series on Hoopla
Truly Devious on Hoopla
Truly Devious Audiobook on Overdrive and Libby
Ellingham Academy is a famous private school in Vermont for the brightest thinkers, inventors, and artists. It was founded by Albert Ellingham, an early twentieth century tycoon, who wanted to make a wonderful place full of riddles, twisting pathways, and gardens. "A place," he said, "where learning is a game."
Shortly after the school opened, his wife and daughter were kidnapped. The only real clue was a mocking riddle listing methods of murder, signed with the frightening pseudonym "Truly, Devious." It became one of the great unsolved crimes of American history. True-crime aficionado Stevie Bell is set to begin her first year at Ellingham Academy, and she has an ambitious plan: She will solve this cold case. That is, she will solve the case when she gets a grip on her demanding new school life and her housemates: the inventor, the novelist, the actor, the artist, and the jokester. But something strange is happening. Truly Devious makes a surprise return, and death revisits Ellingham Academy. The past has crawled out of its grave. Someone has gotten away with murder. The two interwoven mysteries of this first book in the Truly Devious series dovetail brilliantly, and Stevie Bell will continue her relentless quest for the murderers in books two and three.
The Shades of London Series by Maureen Johnson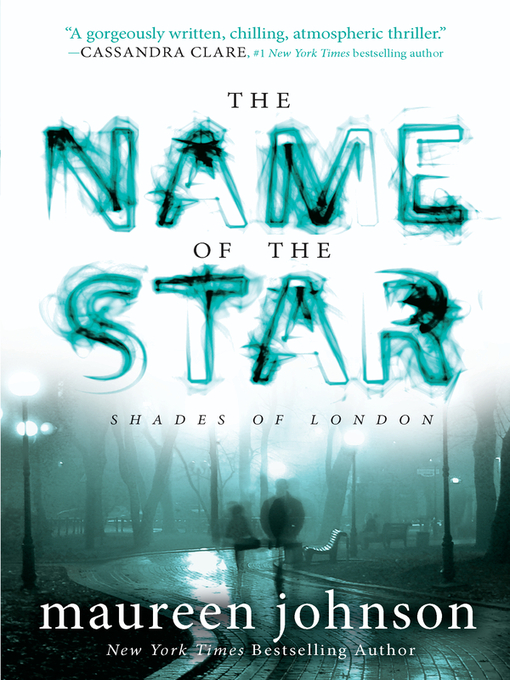 The Name of the Star in our branches
The Name of the Star on Overdrive and Libby
New York Times bestseller Maureen Johnson takes on Jack the Ripper in this captivating paranormal thriller!
The day that Louisiana teenager Rory Deveaux arrives in London to start a new life at boarding school is also the day a series of brutal murders breaks out over the city, killings mimicking the horrific Jack the Ripper spree of more than a century ago. Soon "Rippermania" takes hold of modern-day London, and the police are left with few leads and no witnesses. Except one. Rory spotted the man police believe to be the prime suspect. But she is the only one who saw him—the only one who can see him. And now Rory has become his next target. In this edge-of-your-seat thriller, full of suspense, humor, and romance, Rory will learn the truth about the secret ghost police of London and discover her own shocking abilities.
Beware the Wild by Natalie C Parker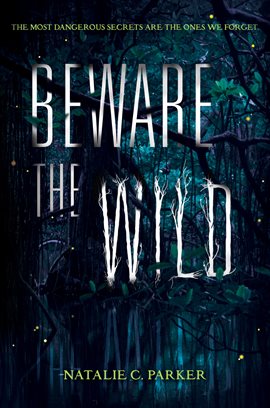 Beware the Wild on Hoopla
Beware the Wild in our branches
The swamp in Sterling's small Louisiana town proves to have a power over its inhabitants when her brother disappears and no one but Sterling even remembers that he existed. Now Sterling, with the help of brooding loner Heath, who's had his own creepy experience with the swamp, must fight back and reclaim what-and who-the swamp has taken. Beware the Wild is a riveting and atmospheric page-turner readers won't want to miss.
(Not mentioned, but worth checking out if you're looking for spooky-light)
The Diviners by Libba Bray, and the rest of the series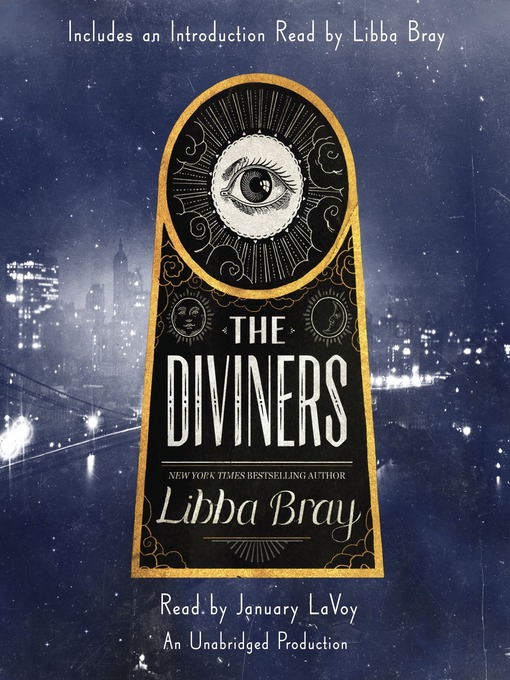 The Diviners in our branches
The Diviners on Overdrive or Libby
Seventeen-year-old Evie O'Neill is thrilled when she is exiled from small-town Ohio to New York City in 1926, even when a rash of occult-based murders thrusts Evie and her uncle, curator of The Museum of American Folklore, Superstition, and the Occult, into the thick of the investigation.