Executive Director Laurel Best to Retire
Posted on:

28 September 2020

By:

Melanie Thornton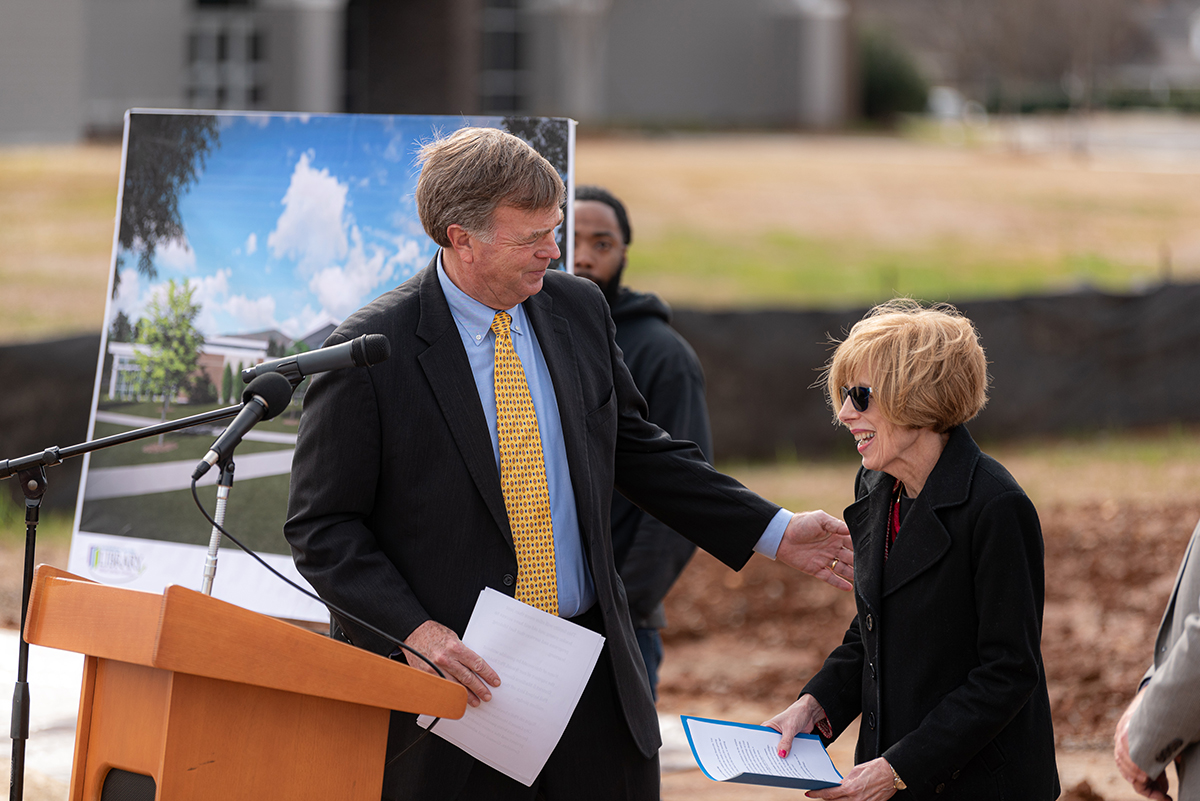 After a 45 year career in public libraries, The Huntsville-Madison County Public Library (HMCPL) Executive Director Laurel Best is retiring at the end of September. Laurel has been with the HMCPL system for 12 years. She announced her plans to retire to the library staff and board of directors in July.
Laurel is known for her open door office policy and she will miss working with the public the most. "I love working with the public. Just one hour at a library service desk, you will meet a wide variety of people-- different ages, backgrounds, philosophies—it's what makes libraries so unique."
Laurel began working at the age of fifteen at the library in her hometown of Tolland while growing up in Connecticut. She went to college to become a librarian and got her first professional job as a children's librarian at the Hall Memorial Library in Ellington. She eventually became Executive Director of this library and has held position of Executive Director ever since. From Connecticut, she moved to Smyrna, Georgia and oversaw the construction of the Smyrna Public Library as Executive Director. From there, she moved to Murfreesboro when she was offered the position of Executive Director of the Rutherford County Public Library. During her tenure there, she doubled the size of the library system  from two to four branches.
In 2008, she began her career at the HMCPL where she has led our system to the number one spot in Alabama in circulation and program attendance for the last eight years. Laurel's leadership was instrumental in growing the HMCPL to the system that it is today.
Her accomplishments include: adding e-books to our catalog through the Digital Media Zone, rebuilding Triana Public Library in 2014, adding Cavalry Hill Public Library to our system in 2017, overseeing three multi-million dollar capital campaigns, opening the new Madison Public Library in 2018 and breaking ground on the construction of the North and South Huntsville locations.
"It has truly been an honor and privilege to serve the Madison County community.  I am proud of the impact the library continues to create every day and thrilled to see what is in store for this great library system." said Best.
Best plans to retire to Florida to be closer to her family as well as continue to travel around the world with her husband Art. She will also volunteer with the Friends of the Library after she gets settled. 
Cindy Hewitt will serve as Interim  Executive Director until the Library Board can safely conduct an Executive Director search after the COVID-19 pandemic. Connie Chow, the Downtown Huntsville Library Branch Manager will step in as Interim Deputy Director.