Halloween Drive-in Double Features #5
Posted on:

27 October 2020

By:

Robert Freese
Halloween Drive-in
Double Features #5
We are in the home stretch! We are on the glorious final week of October, the final days leading up to Halloween! For this last Halloween Drive-in Double Features blog, we'll take a look at some more horror flicks and keep the festivities going! (This list is comprised of titles from both the HMCPL collection, which can easily be put on hold and picked up at any branch through HMCPL, or available instantly from Hoopla.)
If you are interested in any of my Halloween writings outside of HMCPL, here are a couple links to some recent scribblings. If you are curious about my thoughts on the most influential slasher movies ever made, this might be of interest: Slasher Movies.  If you'd like something a little less graphic but no less seasonal, you might enjoy this piece about my all-time favorite Halloween episodes of TV shows like Square Pegs and Freaks and Geeks: TV Halloween. If you are a VHS collector or still fondly remember the Video Daze of VHS and Betamax, this piece covers the history of one of the smaller home video companies, Super Video: Super Video.
Grab your snacks, your drinks and get to the couch. The Horror Show is about to begin!
Boogey Men and a Crawling Hand  
Fear Chamber (1968) & And Now the Screaming Starts (1973)
The great Boris Karloff slums in this quickie drive-in exploitation flick about a scientist who discovers a strange life-form that feeds on frightened subjects in Fear Chamber. Karloff puts the subjects into his "fear chamber" to increase their fright so the monster can enjoy a richer, smoother taste.  And Now the Screaming Starts concerns a young soon-to-be bride, an old family curse, gothic chills, creepy crawlies and an animated, deadly severed hand that pulls itself around by the fingers. It stars the great Peter Cushing as Dr. Pope.
Fear Chamber on DVD from HMCPL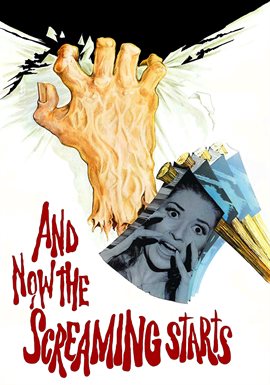 And Now the Screaming Starts from Hoopla   
I, Monster!
Castle Freak (1995) & Under the Skin (2015)
In Castle Freak, after an accident devastates their family and results in the death of their young son and leaves their daughter blind, John and Susan Reilly inherit a castle. They move in, hoping to put their marriage and family back together but are not prepared for the thing that lives in the basement. This is very much an adult oriented horror film, covering all types of horror. It is well acted, disturbing and was directed by the late Stuart Gordon. Under the Skin is a creepy sci-fi/horror yarn concerning an alien posing as a human, feeding off victims and the consequences of identifying as a human. It stars Scarlett Johansson.
Castle Freak on DVD from HMCPL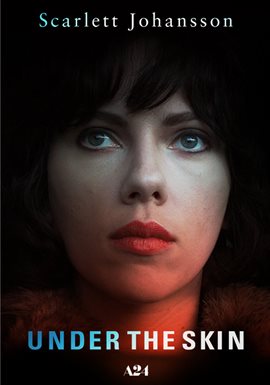 Under the Skin on DVD from HMCPL  
Weekend Cabin Retreat…What Could Go Wrong-O-Rama?
Cabin Fever (2002) & The Young Cannibals (2019)
In Cabin Fever, a weekend in the woods for five friends ends in horror as a flesh eating disease starts devouring the obnoxious jerks. It is loaded to the gills with bloody shock scenes. HMCPL also has the odd remake that is a scene for scene replay, but I don't understand why anyone would watch that when the original is way better. (Also, both HMCPL and Hoopla offer something called Cabin Fever: Patient Zero. I haven't seen it but if you watch it and it is any good, let me know.) The Young Cannibals centers on another group of friends who head to a cabin for a weekend of frolic, only to turn to cannibalism.
Cabin Fever on DVD from HMCPL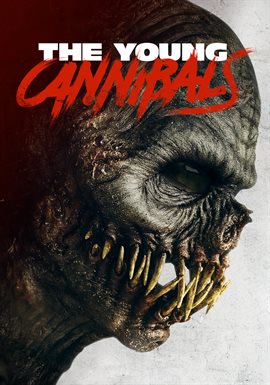 The Young Cannibals from Hoopla 
The All-Nite Nightmare Show  
House at the End of the Street (2012) & Fear, Inc. (2016)
House at the End of the Street sees a single mom and her daughter move into a suburban home where, years earlier there was a grisly murder next door. It stars Jennifer Lawrence and Max Theriot and the DVD from HMCPL includes both the PG-13 and Unrated version on the same disc. Fear, Inc. is about a company that will deliver a custom haunted house experience, but some clients question the product when the fun turns deadly.
House at the End of the Street on DVD from HMCPL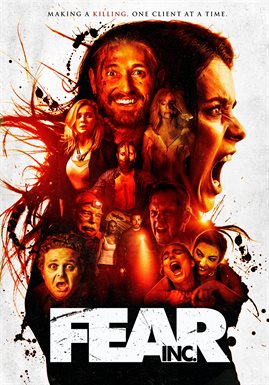 Fear, Inc. from Hoopla
Evil Runs Wild!
I Saw the Devil (2010) & Sinister (2012)
I Saw the Devil is a disturbing horror crime thriller about a secret agent who enacts revenge on a killer in gruesome fashion. In Sinister, a crime writer moves to a new house with his family and finds a box of 8mm movies that unleash a murderous spirit. (Sinister 2 is also available: Sinister 2 on DVD from HMCPL.)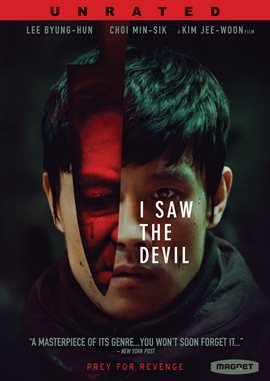 I Saw the Devil on DVD from HMCPL
Sinister on DVD from HMCPL 
Giant Wes Craven Double Feature
The Hills Have Eyes (1977) & Cursed (2005)
Wes Craven was one of cinema's greatest practitioners of terror. One of his scariest films, The Hills Have Eyes, concerns a suburban family lost in the desert and falling prey to a wild family of cannibals. It is a grueling, intense battle between the two clans. One of his dumbest films, but I still like it anyway, was his werewolf movie, Cursed. This one is trying to do to werewolf movies what Scream did for slasher movies. Even if it doesn't quiet succeed, and it gets a little silly at times, it proved a dumb Wes Craven film was a pretty good film.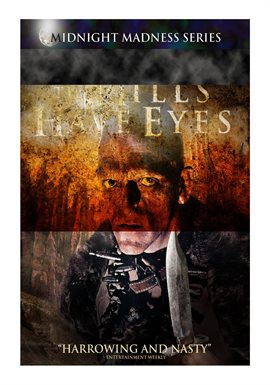 The Hills Have Eyes (1977) from Hoopla 
Cursed on DVD from HMCPL
Bizarre Monsters Run Amok!
Rubber (2011) & Attack of the Killer Donuts (2017)
The weirdness begins with Rubber, a horror satire about a maniacal tire named Robert that roams the desert back roads looking for victims to decimate. Yes, you read that correctly. And, much like Snakes on a Plane, I feel like Attack of the Killer Donuts pretty much gives you a good idea for what you can expect. This double feature is for those who truly feel they have seen everything, or for those who crave some laughs with their scares.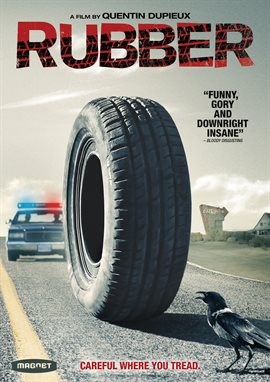 Rubber on DVD from HMCPL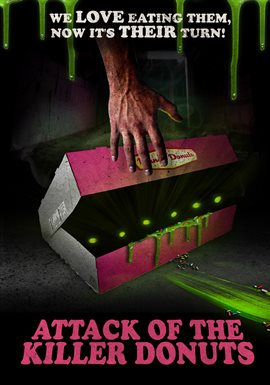 Attack of the Killer Donuts from Hoopla 
Fear in the Night Show!
House of the Devil (2009) & Paranormal Activity 2 (2010)
The chills start in House of the Devil when a college student takes a job babysitting an older man's mother and then a coven of Satanists make the scene. This is a really shocking fright flick made like a throwback to the 80's era horror films. If your nerves can take it, follow it up with Paranormal Activity 2, possibly the scariest of the series. While I don't necessarily believe in ghosts, I do believe that movies about ghosts can scare me.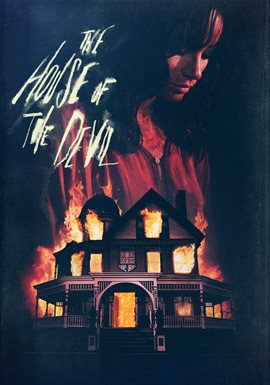 House of the Devil on DVD from HMCPL  
House of the Devil from Hoopla
Paranormal Activity 2 on DVD from HMCPL  
The Doctor is In-Sane Show!
The Horror of Frankenstein (1970) & Tusk (2014)
Hammer took a break from their series of Frankenstein movies featuring Peter Cushing as the mad doctor to feature a younger actor, Ralph Bates, in The Horror of Frankenstein. Our new Dr. F. puts his new monster together and it all ends horribly. It is quite enjoyable and has a wicked sense of humor. (Star Wars fans might be interested to know that David Prowse, who played Darth Vader (in costume) in the original trilogy, essayed the monster here.)  Then, in Tusk, we follow a podcaster to the wilds of Canada where he meets a maniac who wants to transform him into a…well, I don't want to give it away. Tusk is one of those movies you have to see to believe anyway. It was the second horror film from Clerks director Kevin Smith.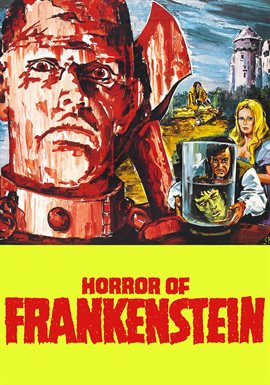 The Horror of Frankenstein from Hoopla
 
Tusk on DVD from HMCPL  
Aliens are Coming!
Signs (2002) & Monster Hunters (2020)
If visitors from outer space give you the heebie-jeebies, there's a good chance Signs might send you cowering behind the couch. It has its moments, trust me. Monster Hunters is a new flick about aliens crash landing on earth and a crack squad of government-trained "monster hunters" is sent out to destroy them.
Signs on DVD from HMCPL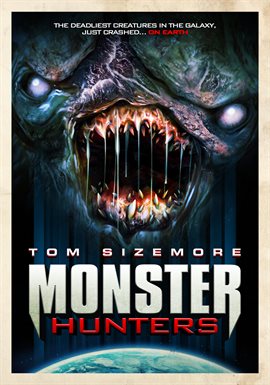 Monster Hunters from Hoopla 
Be sure to listen to the special Two Librarians Walk into a Shelf Halloween podcast I co-host with Michelle. For our lucky #13 podcast, we re-create the 1976 Paul Lynde Halloween Special with skits, music and jokes so cheesy you'll have to check your cholesterol after listening. It can be found: Anchor, Apple Podcasts, Breaker, Google Podcasts, Overcast, Pocket Casts, RadioPublic, and Spotify.