Hoopla Summer Drive-in Double Features
Posted on:

25 June 2021

By:

Robert Freese
Hoopla Summer Drive-in Double Features
Who remembers the old Huntsville Drive-ins? Do you remember going with your family or on a date, watching movies under the stars? Which was your favorite? The Whitesburg Drive-in? The 72 Drive-in? The Parkway Drive-in? Woody's Drive-in? With modern technology, it just takes a screen and a digital projector to set up your own drive-in in the comfort of your own back yard. Give it a try one night. Here are some of the crazy flicks I found on Hoopla that are available right now for a perfect night of drive-in fun. Please remember, Hoopla does not offer "double features," I am just paring up movies that might make an interesting double bill. If you select two films, any two films, you will be using two of your borrows for the month.
Drive-in Madness!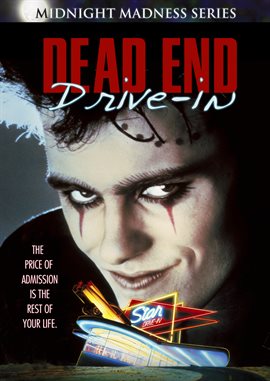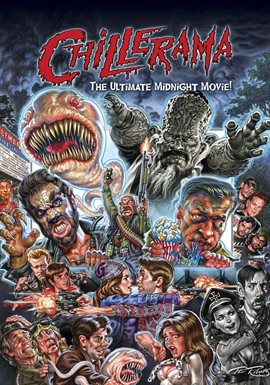 Dead End Drive-in (1986) & Chillerama (2011)
Young people gone wild are gathered up and kept prisoner in local ozoners and fed a steady diet of snack bar food and B-movies to keep them off the streets in Dead End Drive-in. It's nonstop action and craziness from Australia. Then, a drive-in horrorthon turns deadly as patrons watch movies and then are attacked by zombies by the last feature. Chillerama is a clever anthology with lots of gore and gross-out humor.
Spaced Out!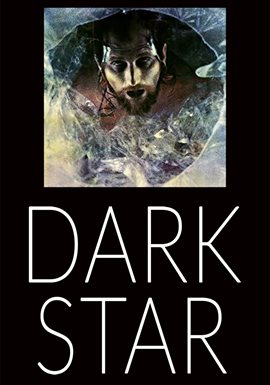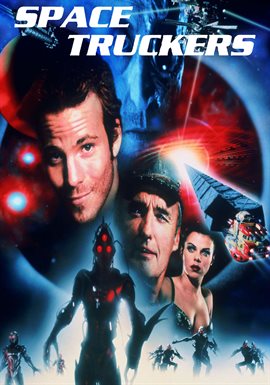 Dark Star (1975) & Space Truckers (1997)
In Dark Star, we met a quartet of astronauts burned out from the long voyage of searching out and destroying unstable planets in the galaxy. This was John Carpenter's first film, which he made with fellow student Dan O'Bannon (who later went on to write Alien). Space Truckers is a rollicking PG-13 sci-fi action flick about working Joes unknowingly hauling an army of deadly robots to a madman.
Will anybody survive!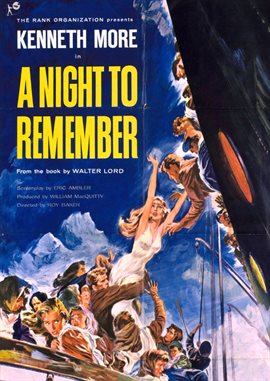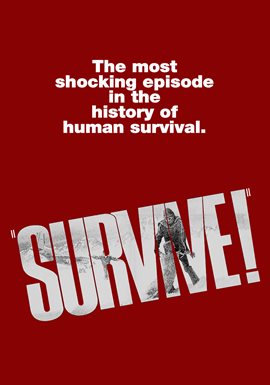 A Night to Remember (1958) & Survive!  (1976)
A Night to Remember chronicles the fate of the RMS Titanic on that night in 1912. This is still considered by many to be the best movie ever made about the sinking of the Titanic. Then for Survive!, it's off to the Andes Mountains to witness the fateful crash of a Uruguayan rugby team who resort to savage means to survive. Based on the true story.
Jackie Chan-O-Rama!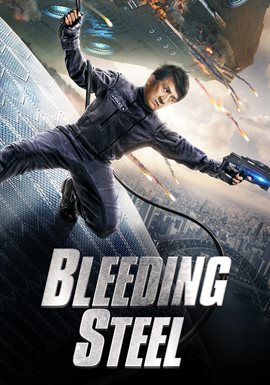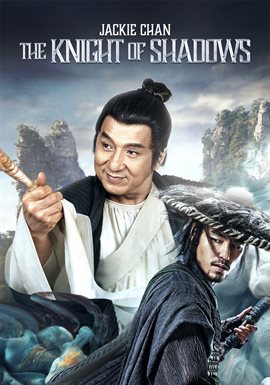 Bleeding Steel (2018) & The Knight of Shadows (2019)
First up, Jackie Chan is a cop trying to keep the bad guy from kidnapping his daughter in Bleeding Steel. Then, in The Knight of Shadows, Chan investigates a string on missing girls only to find an ancient evil snacking on their souls.
Don't Go In The Woods!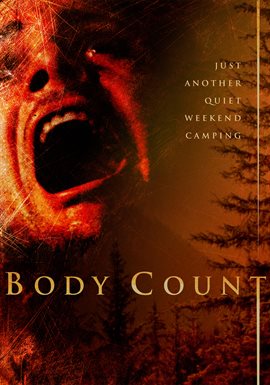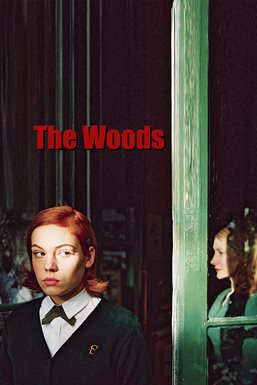 Body Count (1986) & The Woods (2006)
There is a maniac loose in the woods in Body Count, and the killer can strike down anyone at any time. Italian made slasher film in the mold of Friday the 13th. Then, weirdness at an all girls' school when classmates go missing and a teenager suspects something evil in the forest surrounding the school is responsible in The Woods.
Party All Night Long!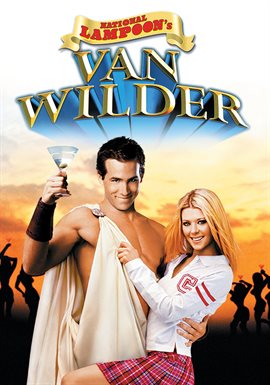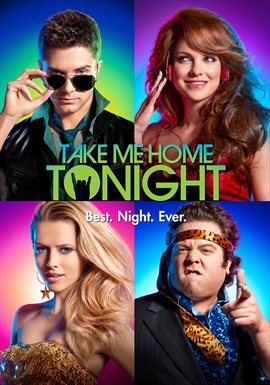 Van Wilder: Party Liaison (2002) & Take Me Home Tonight (2011)
Ryan Reynolds is a seventh year undergrad who throws the wildest parties in Van Wilder.  Then, Topher Grace rocks an all-night 80's party and peruses the girl of his high school dreams in Take Me Home Tonight.
Lifetime Movies Grindhouse Double Feature!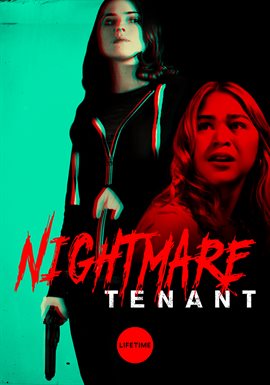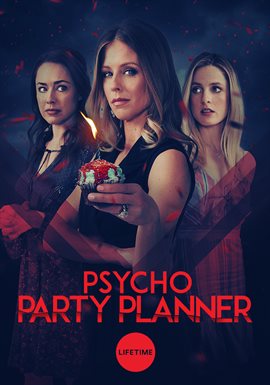 Nightmare Tenant (2019) & Psycho Party Planner (2020)
When empty-nester Carol rents out her daughter Lacey's room to Nikki while she's away at college, she learns too late that Nikki was Lacey's arch nemesis in high school, and now she's looking for payback for always playing second fiddle to Lacey. Then, overworked Kayla hires Lindy to plan her daughter Kerry's Sweet Sixteen party, but learns that Lindy may have just killed her husband! I haven't seen them, but I would definitely watch just about any movie with these plots and titles like Nightmare Tenant and Psycho Party Planner.  
Roger Corman Rocks Around the Clock!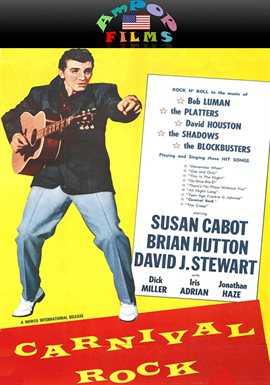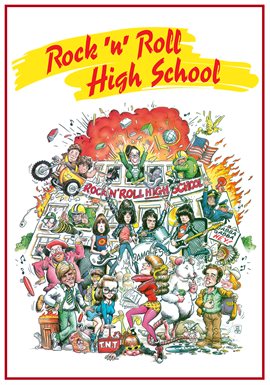 Carnival Rock (1957) & Rock and Roll High School (1979)
There are problems at Party Pier when the owner of a rock and roll club at the carnival has the hots for his headlining act, then gets bought out and is hired to stay on as a clown in Carnival Rock. Starring Susan Cabot and Dick Miller and directed by legendary drive-in movie producer Roger Corman. Twenty years later and Corman is still rocking, this time sending the punk group The Ramones to battle the uptight, music-hating principal in Rock and Roll High School.
Food of Doom!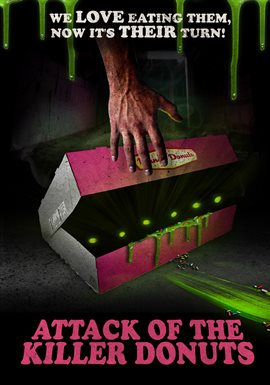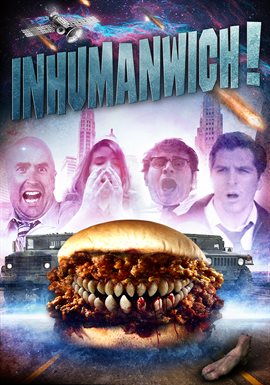 Attack of the Killer Donuts (2017) & Inhumanwich! (2017)
Ordinary donuts are transformed into flesh eating monsters after a chemical spill in Attack of the Killer Donuts. No, really. Then, in Inhumanwich!, a freak accident in outer space results in an astronaut transforming into a flesh hungry Sloppy Joe. I'm not making this up.
Headed to Linda Blairsville!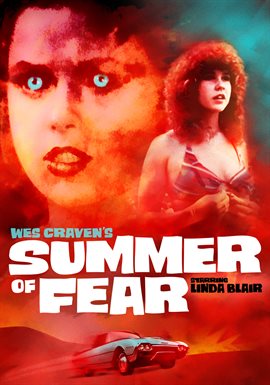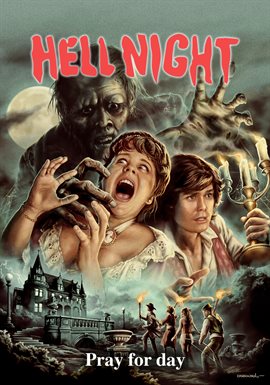 Summer of Fear (1978) & Hell Night (1981)  
The world fell in love with Linda Blair after she was possessed by a demon in The Exorcist in 1973. Years later, Linda's family takes in her weird cousin Julie who may be a demon that totally destroys her social life in Summer of Fear. Made for TV, the film is based on Lois Duncan's young-adult mystery novel and directed by Wes Craven. Things are no better for Linda when she gets to college. In Hell Night, she and other young people stay the night in a haunted house that actually turns out to be haunted, as well as infested with psycho freakazoids. Both are great late night horror treats.