Hoopla Summer Drive-in Double Features: The Final Chapter
Posted on:

19 September 2021

By:

Robert Freese
Hoopla Summer Drive-in Double Features: The Final Chapter
I know, it's after Labor Day, school is back in session and football season is starting up, but it is still technically summer. We still have time to squeeze in one or two more drive-in double features before we officially kick summer to the curb. (Please remember, you are using two of your borrows for the month when you select two movies.)
Summer Adventures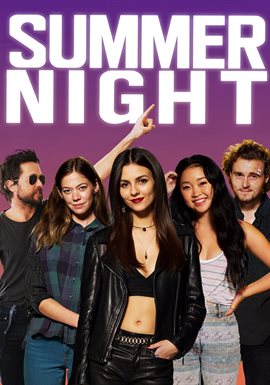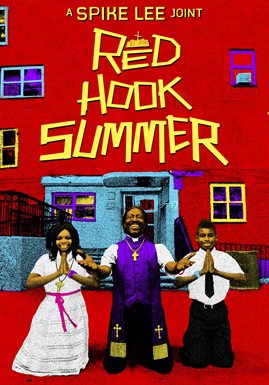 Summer Night (2019) & Red Hook Summer (2012)
Summer is winding down and a concert/party at The Alamo is the scene of plenty of young adult drama as summer fades into adulthood in Summer Night. Then, Flik Royale is sent to Brooklyn to spend the summer with his religious grandfather, whom he has never met in Red Hook Summer. Home sick for his Atlanta suburban home and constantly clashing with his grandfather, he finally meets Chazz Morningstar, a girl his age who shows him that Brooklyn isn't so bad. Directed by Spike Lee.
Wild Adventure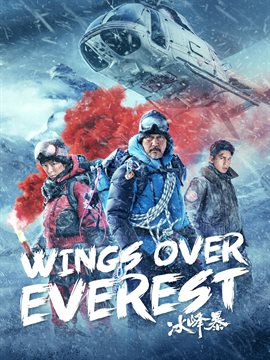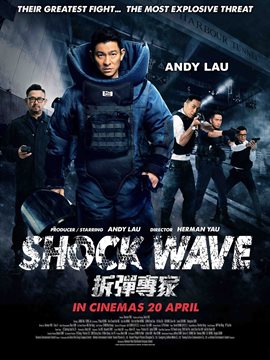 Wings Over Everest (2019) & Shock Wave (2017)
A plane crash in the Death Zone of Mount Everest results in a team of rescuers going to the wreckage to recover important documents in Wings Over Everest. Shock Wave concerns a spate of bomb attacks in Hong Kong that climaxes with hundreds of hostages trapped in a tunnel and a bomb expert sent in to save them.
Sci-Fi Twisty-Time Adventures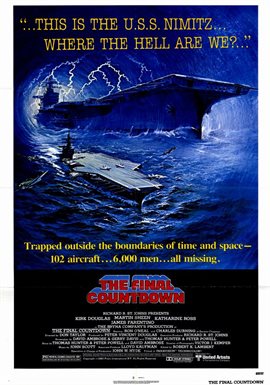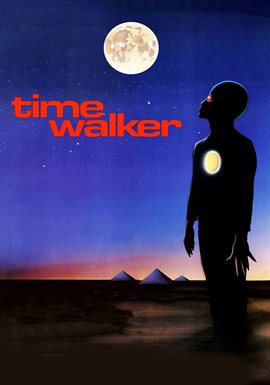 The Final Countdown (1980) & Time Walker (1982)
First up, a modern battleship is zapped back to 1941 just prior to the attack on Pearl Harbor in the fun time-travel "what if?" tale The Final Countdown. In Time Walker, a second mummy is found in the tomb of Tutankhamun. It is reanimated by X-Rays and wanders a California campus full of partying Frat Brauhs and Surf Dudes in an attempt to get back to its home.
Western Roundup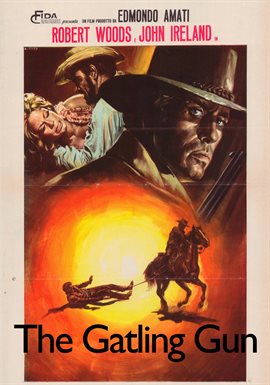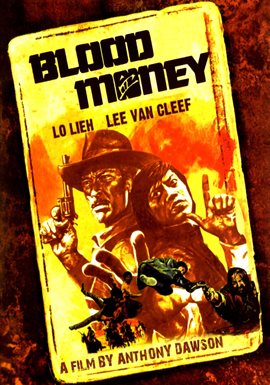 The Gatling Gun (1971) & Blood Money (1974)
A disgruntled U.S. Cavalryman steals the ultimate weapon to seize a stash of gold in The Gatling Gun. Then, a down on his luck gunfighter teams up with a Kung Fu master to try and find more lost treasure in Blood Money.
Demon Protectors and Alien Hunters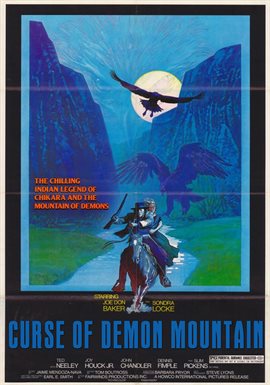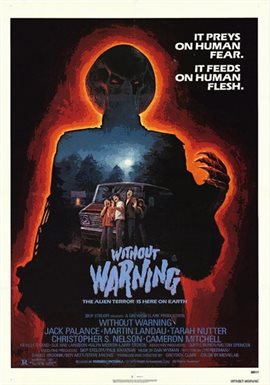 The Curse of Demon Mountain (1977) & Without Warning (1980)
In The Curse of Demon Mountain, confederate captains after the war head into the mountains of Arkansas to find as stash of hidden diamonds. They are hunted by protectors of the diamonds who may have a mystical tie to a demon spirit. Seven years before Predator, Without Warning featured a "Big Game" alien hunter on earth using fanged discs that look like rotten fried eggs that it throws like Frisbees to snare its prey of teenagers and local yokels.  
You've Been Served Dance-O-Rama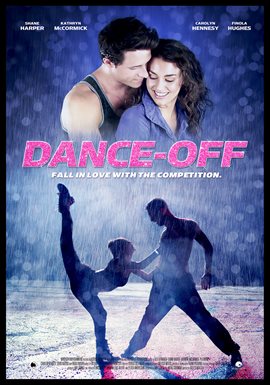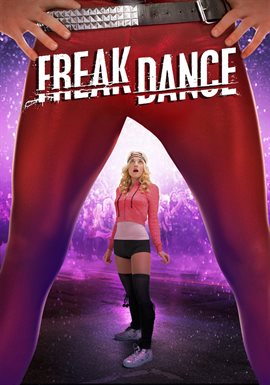 Dance-Off (2014) & Freak Dance (2012)
Dance-Off is another classic comedy/romance/dance competition about rival dance teams dancing for supremacy in at the Nationals Championship. In the comedy Freak Dance, a bratty rich girl wants to be a dancer and finds herself caught between rival dance teams who are about go to war in an illegal, underground dance-off.  
Old School Aches and Pains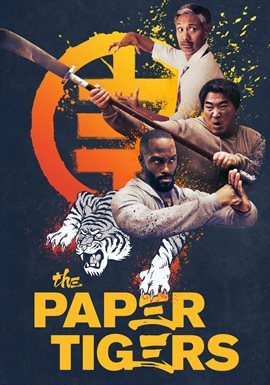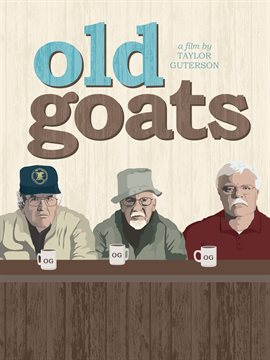 The Paper Tigers (2021) & Old Goats (2014)
Middle age sneaks up on three martial arts champions known in their youth as "The Paper Tigers" and they reunite, a bit slower, to find out who killed their teacher in The Paper Tigers. In Old Goats, a trio of senior men faces life with their own sense of adventure and humor.
The Board is Life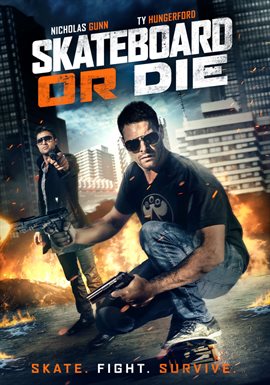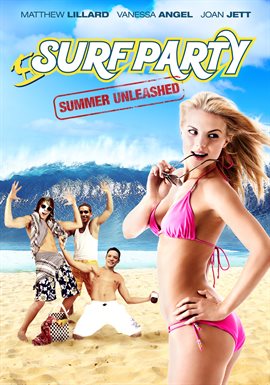 Skateboard or Die (2018) & Surf Party (2013)
Skateboarding marital artist Mike gets tangled in an assassination plot after bumping into his best friend Ed who he thought died a decade before in Skateboard or Die. Then, JD's life of leisure beach fun and surfing comes to an end when his beloved board is burglarized and he gets up a posse of friends to retrieve it in Surf Party.
Mockbusters Gone Wild!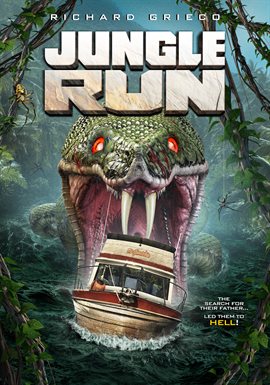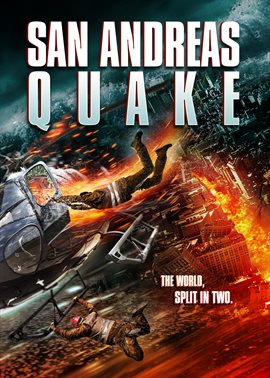 Jungle Run (2021) & San Andreas Quake (2015)
If you're willing to set your entertainment sights a bit lower than The Rock in Jungle Cruise, maybe Richard Grieco in Jungle Run will suffice. Siblings on a jungle expedition search for their missing father and are attacked by a barrage of CGI created animals. If you're in the mood for a disaster movie sorta like San Andreas but not starring someone as charismatic as The Rock, look no further than San Andreas Quake. Title says it all. (San Andreas Mega Quake followed in 2019.)
More Madness from the Lifetime Network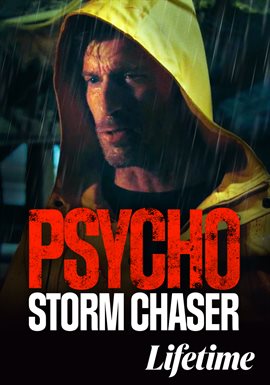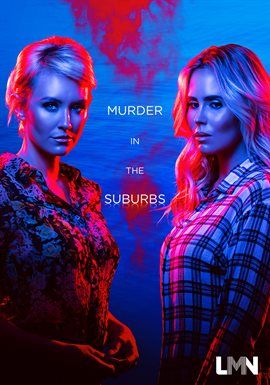 Psycho Storm Chaser (2021) & Murder in the Suburbs (2020)
A murderous storm chaser uses storms as a cover to commit dastardly deeds and hunts a nurse stuck caring for a comatose patient during a savage storm in the tantalizingly titled Psycho Storm Chaser. In the equally titillating Murder in the Suburbs, your typical happy-go-lucky family falls prey to your typically psychotic Lifetime Movie character that lost her family years earlier and is now insane from it. Mayhem and madness ensue.