It Was Agatha All Along...
Posted on:

22 June 2021

By:

Jon Schafle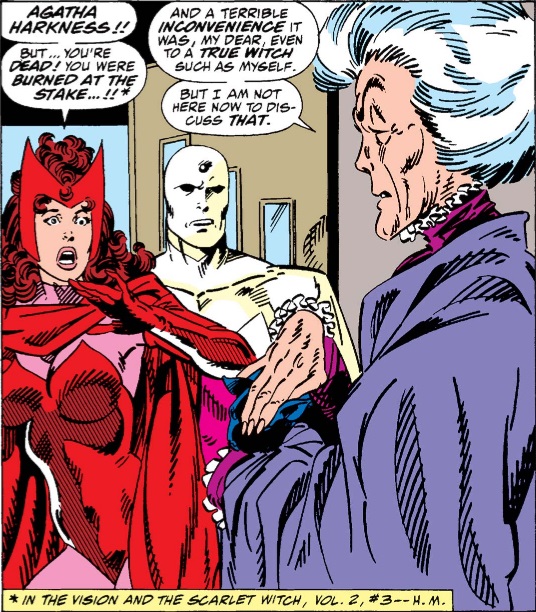 By now might have seen WandaVision, or certainly seen the Agatha memes making their rounds on the internet. WandVision is one of the latest installments in the MCU (along with The Falcon & The Winter Soldier) released on the streaming service Disney Plus, taking place after the events of Avengers: End Game and following the Scarlet Witch and featuring some familiar faces and lots of nods to the original source material. Below I've put together a list of some relevant titles available in the catalog and online through Hoopla to further your witchy cravings if you're still looking for more after binging the series: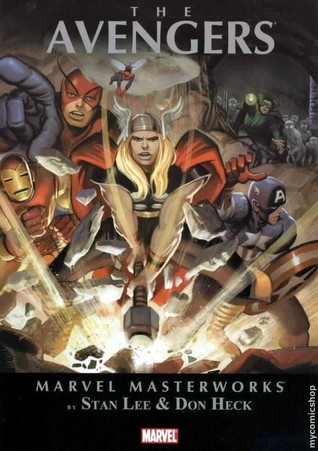 Avengers Vol. 2 (Marvel Masterworks)
Scarlet Witch and Quicksilver join the Avengers.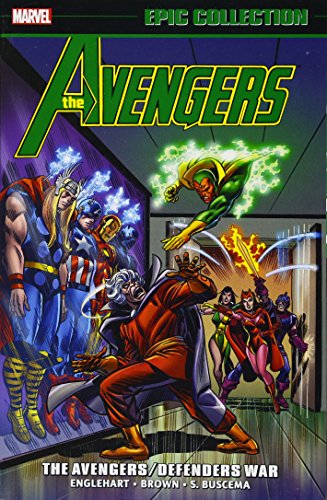 Avengers Epic Collection: The Avengers/Defenders War
The Collector pits the Avengers against the Defenders! Featuring more backstory into Scarlet Witch and the Vision's early relationship and a love triangle that wasn't explored in the MCU.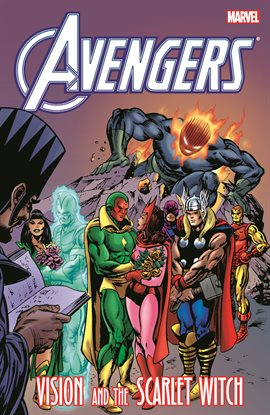 Avengers: Vison and the Scarlet Witch (Hoopla)
Featuring the epic marriage of The Scarlet Witch and Vision and their first mini-series.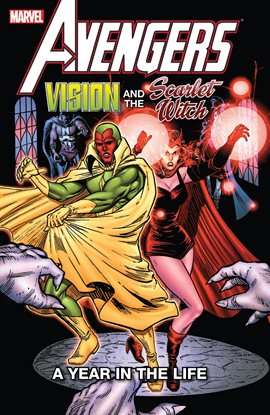 Avengers: Vison and The Scarlet Witch - A Year in the Life (Hoopla)
Featuring the second volume of the series as the couple tries to be a family.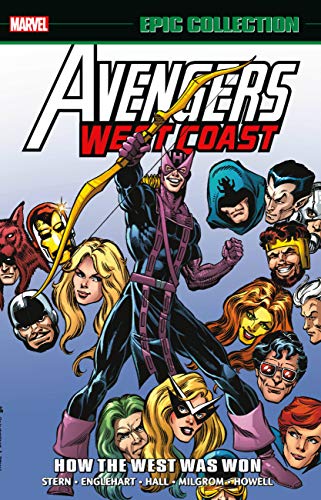 Avengers West Coast Epic Collection Vol. 1: How the West Was Won
The Avengers found a team in California featuring Scarlet Witch & The Vision.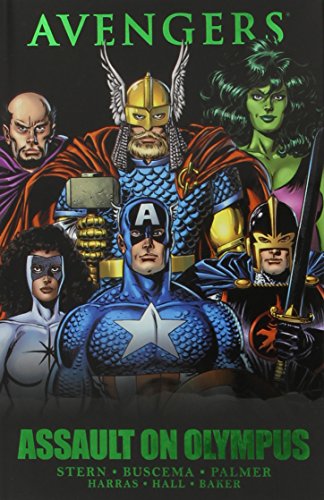 Take a look at the Avengers line up featuring Monica Rambeau as Captain Marvel/Photon along with She Hulk, Captain America, Thor and more! Also featuring the Masters of Evil and the Greek patheon.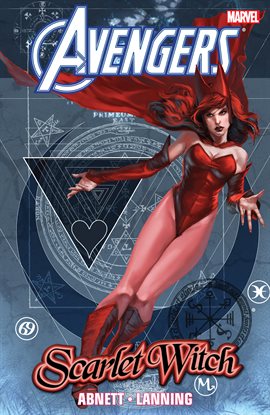 Avengers: Scarlet Witch by Abnett & Lanning (Hoopla)
Featuring more magical tales of the Scarlet Witch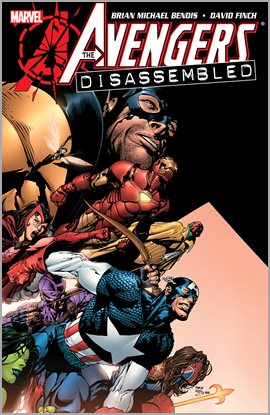 Avengers Disassembled (Hoopla)
The blockbuster event guest starring every Avenger ever that started the Scarlet Witch's nervous breakdown that lead to House of M.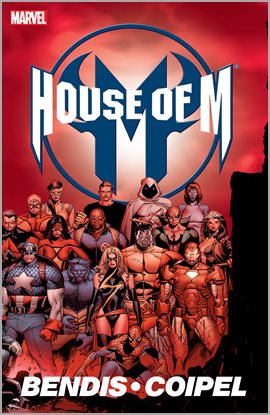 House of M (Hoopla)
Suffering a mental break the Scarlet Witch rewrites all of reality, affecting the Marvel Universe for years to come!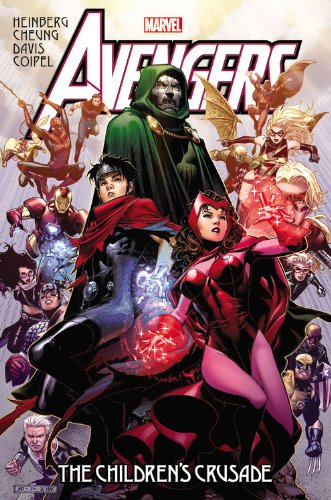 Avengers: The Children's Crusade
One of the Scarlet Witch and Vison's sons, Wiccan, goes on a quest to find his missing mother as his reality-altering powers flare.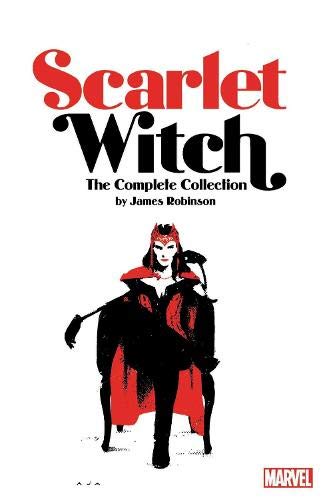 Scarlet Witch: The Complete Collection by James Robinson
The Scarlet Witch travels the globe in an attempt to discover more about her heritage and the world's magic.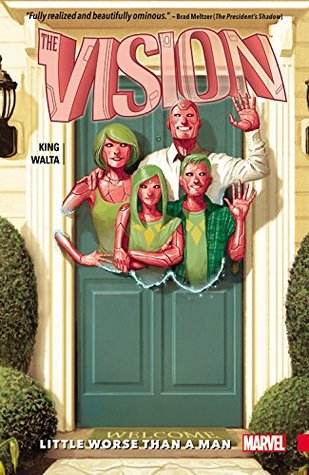 WandaVision takes heavy influence from this series which sees the Vision attempting to build his own family and be "normal."