Job Skills Training at HMCPL
Posted on:

10 August 2021

By:

Jake Cornelius
If you are looking for a job, for classes to sharpen your skills, or just to polish and update your resume, HMCPL has a number of services available to help, both in person and online. Visit our page at hmcpl.org/workforce to further explore any information included in this blog post below.
Workforce Development Labs: Downtown and North Huntsville
From the website: "Training the workforce in Huntsville and Madison County, especially as we continue to see exponential growth in our community, is one of the library's priorities. We offer training in computer skills sought by local employers, free of charge. The workforce development lab is for those who need digital assistance to secure employment or job advancement."
If you are looking for resources on any of the following topics, consider coming by the Information & Business Center Downtown or our Workforce Development Lab in North Huntsville:
how to create an email address

how to make a digital resume

how to conduct online job searches

how to complete online job applications.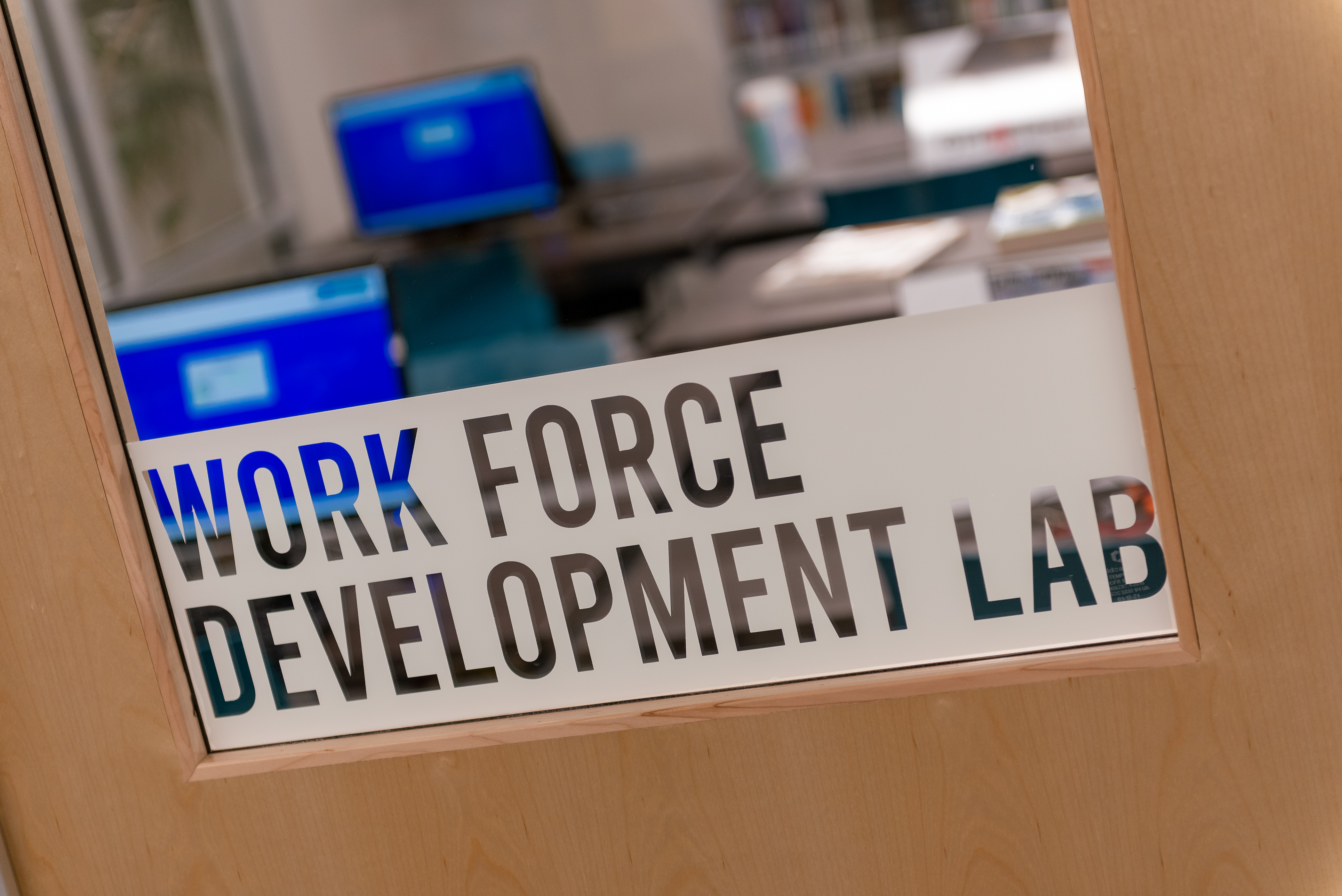 ---
Computer Classes
Our Downtown Technology Training Center currently hosts a number of online computer classes that you can register for at the bottom of this page. Monthly offerings include classes on Microsoft Word and Excel. Depending on the month, you may also see classes on PowerPoint, advanced Excel functions, technology topics such as cryptocurrency, and more.
In-person classes are on hold for now, but will resume in the near future. When they do, we will be bringing back our popular, monthly Basic Computer Skills classes to add to the rotation.
Seats for classes are reserved on a first-come, first-serve basis. Classes must be taken in sequential order (Word 1, Word 2, Word 3, for example). Classes for each month are posted on the 4th Thursday of the preceding month, and will be open for registration at that time.
Additional Links for Job Skills Training