New Fiction On Our Hoopla Wishlist
Posted on:

5 September 2020

By:

Annie Phillips
As librarians, one of the best parts of the job is when we get to find out about all the amazing, interesting books that are always coming out. One of the most difficult parts is when we realize we can't buy them all! Below is a list of adult fiction that has been published in the last six months that we couldn't get for our shelves inside the library, but are available right now on Hoopla! All you need is your HMCPL card to get started on this pile of great reads.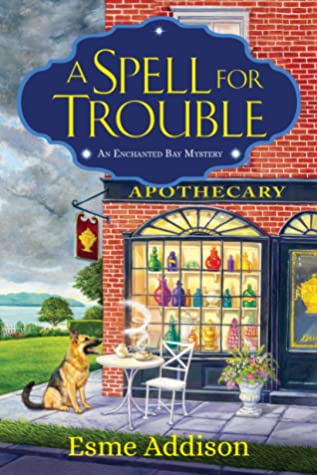 A Spell for Trouble by Esme Addison. Also available on audiobook. Aleksandra Daniels returns to Bellamy Bay, North Carolina to help her estranged relatives run their herbal apothecary and discovers rumors about her family being magical healers descended from mermaids after her aunt Lidia is arrested for poisoning a local.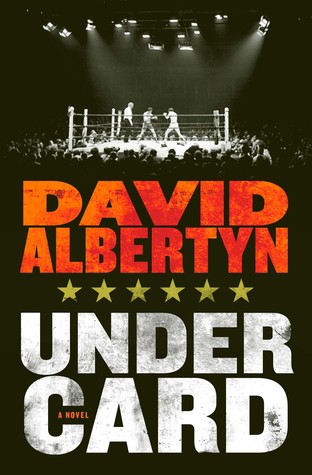 Undercard by David Albertyn. Also available on audiobook. Set over the course of twenty-four exhilarating hours, Undercard is the story of four childhood friends, now in their early thirties, unexpectedly reunited by a high-profile prizefight in a Las Vegas casino . . . and an even higher-profile murder.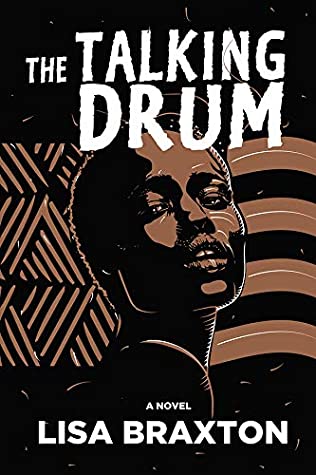 The Talking Drum by Lisa Braxton. The Talking Drum explores intra-racial, class, and cross-cultural tensions, along with the meaning of community and belonging.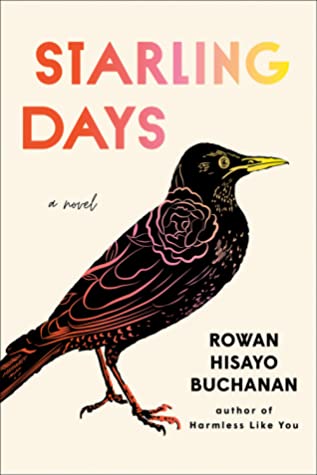 Starling Days by Rowan Hisayo Buchanan. Moving his mentally ill classicist wife from New York to London in the aftermath of a harrowing setback, Oscar finds the limits of their bond tested by his wife's complicated new friendship.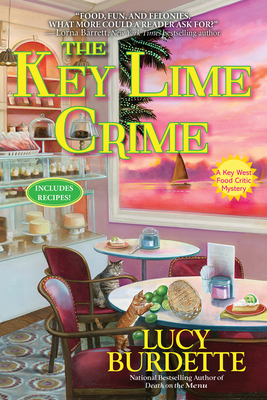 The Key Lime Crime by Lucy Burdette. Also available on audiobook. When a fierce rivalry between key lime pie bakers leads to a pastry chef's murder, food critic Hayley Snow is fit to be pied, and wonders if she can survive, now that the murderer is looking to take a slice out of her next.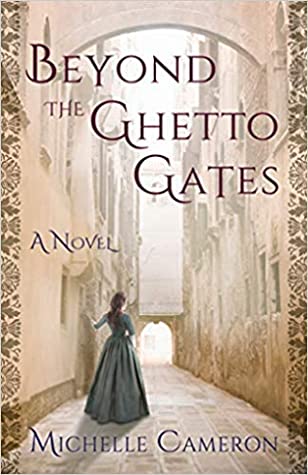 Beyond the Ghetto Gates by Michelle Cameron. When Napoleon's army enters the sleepy port city of Ancona, Italy, lives—including those of a Jewish girl torn between love and duty, a dashing French cavalryman, a devoutly Catholic housewife, a brave Jewish soldier, and of course, Napoleon himself—are changed forever.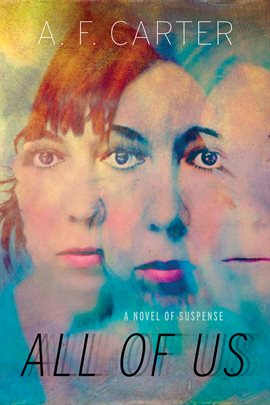 All of Us by A.F. Carter. Also available on audiobook. A woman who developed dissociative identity disorder after an unspeakable childhood trauma is forced to contend with the past and the power struggles of her multiple personalities when her abuser is released from prison.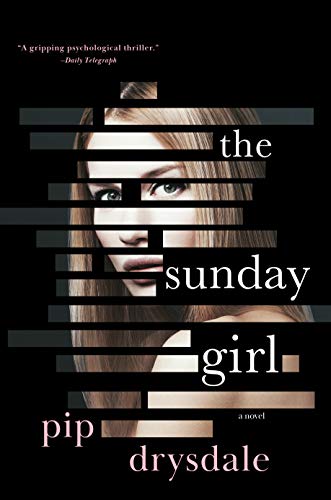 The Sunday Girl by Pip Drysdale. Also available on audiobook. All but destroyed by the evil man she once loved, a woman consults Sun Tzu's The Art of War and outlines a plan for revenge that irrevocably transforms her life.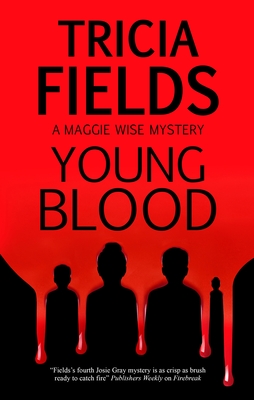 Young Blood by Tricia Fields. Also available on audiobook. After two young girls go missing and one of the families believes the police aren't interested in helping them, retired homicide cop turned radio presenter Maggie Wise is asked to help. Maggie befriends the family and when the children are returned and the abductor is found dead, suspicion falls on the family Maggie now feels protective of.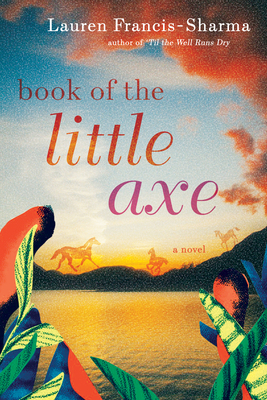 Book of the Little Axe by Lauren Francis-Sharma. Quietly but purposefully rebelling against the life others expect of her in late-18th-century Trinidad, Rosa loses her family's farm when her homeland transitions to British rule, before her half-Crow son finds his coming-of-age challenged by decades-old secrets.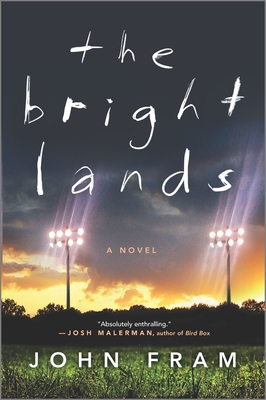 The Bright Lands by John Fram (audiobook only). Reluctantly returning to his small hometown when his star football player brother goes missing, a disgraced older sibling reconnects with the local sheriff, who begins to suspect former classmates in her search for her own missing brother.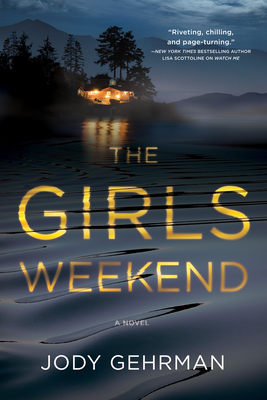 The Girls Weekend by Jody Gehrman. Also available on audiobook. Old grudges between high school classmates resurface at a baby shower on an estate in the San Juan islands where the mother-to-be goes missing and no one has any memory of what transpired the night before.
The Shame by Makenna Goodman. What if you could change your life? Would you do it? How would you do it?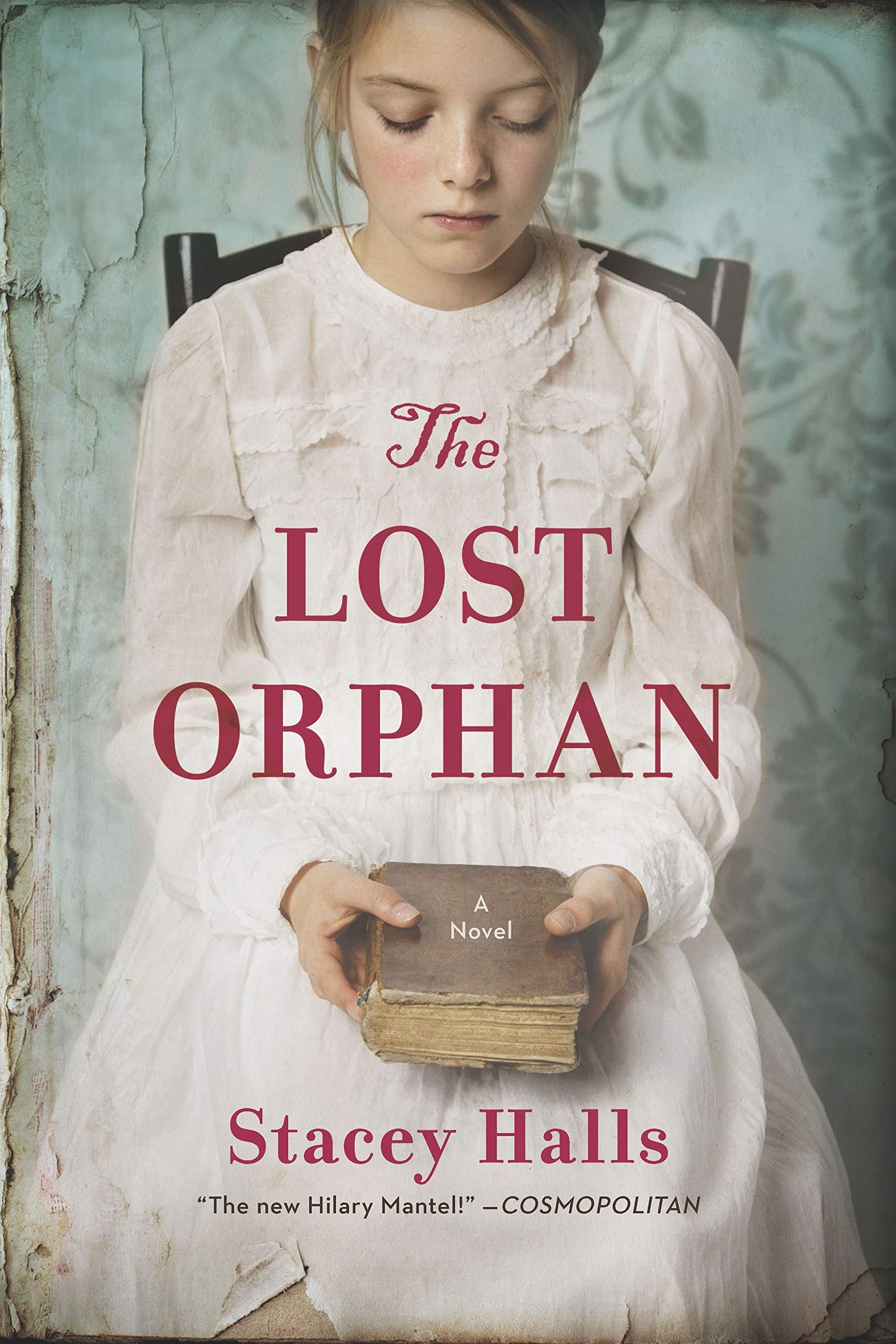 The Lost Orphan by Stacey Halls (audiobook only). In 1754 London, six years after leaving her illegitimate newborn at the Foundling Hospital, Bess Bright returns to reclaim her daughter, only to find that she has already been picked up by someone else.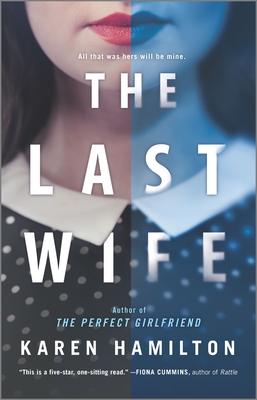 The Last Wife by Karen Hamilton (audiobook only). Promising to look after her late friend's family, Marie is drawn into the routines of their countryside home before the reappearance of a college friend reveals sinister truths about a suspicious accident from the past.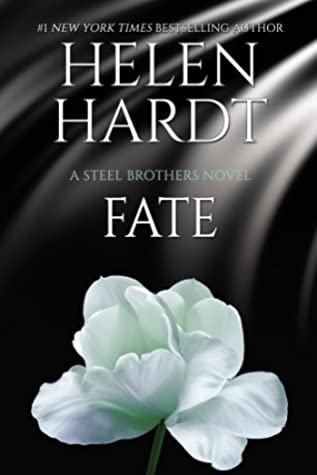 Fate by Helen Hardt. Determined to live life to the fullest, Daphne Wade, plagued by anxiety and depression, takes a chance on Bradford Steel, the sole heir for the Steel ranch and fortune, and when love enters the picture, she must fight to eliminate the obstacles that stand in her way.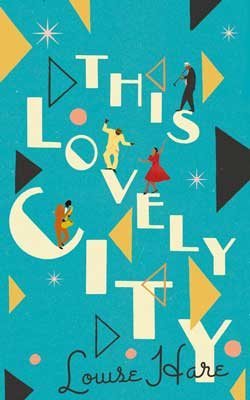 This Lovely City by Louise Hare. An atmospheric and utterly compelling debut novel about a Jamaican immigrant living in postwar London, This Lovely City shows that new arrivals have always been the prime suspects — but that even in the face of anger and fear, there is always hope.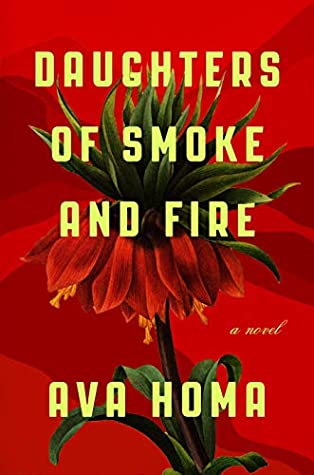 Daughters of Smoke and Fire by Ava Homa. A young Kurdish woman, Leila, desperately investigates the disappearance of her younger brother, Chia, who was involved in increasingly risky social and political activism in Tehran in an unquenchable desire for justice to honor their father's past torture and imprisonment.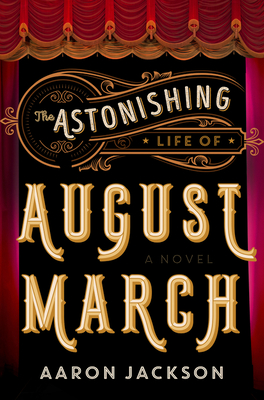 The Astonishing Life of August March by Aaron Jackson (audiobook only). An irrepressibly optimistic oddball orphan is thrust into the wilds of postwar New York City after an extraordinary childhood in a theater.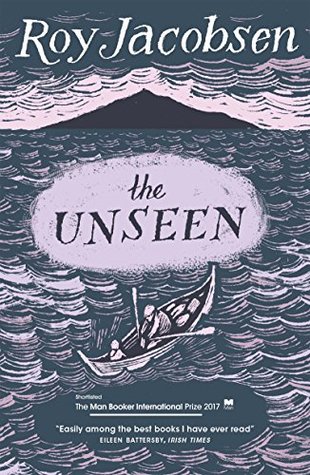 The Unseen by Roy Jacobsen. Caught between their lives and their dreams, a family on an isolated Norwegian island must face the changing modern world.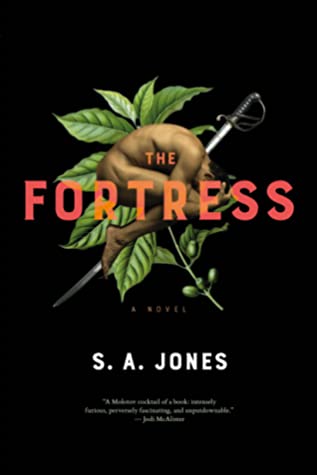 The Fortress by S.A. Jones. When his wife discovers his infidelities, a corner-office attorney and lothario is forced to atone for his indiscretions by staying for a year as a celibate supplicant in the woman-ruled city-state of The Fortress.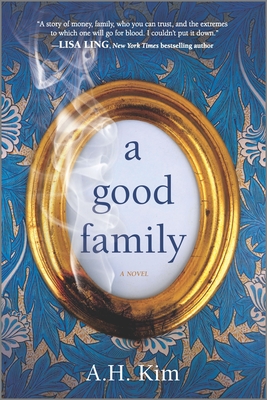 A Good Family by A.H. Kim (audiobook only). Every privilege has its price. This is the story of the Min-Lindstroms. This is the story of the all-American family as it implodes under the weight of secrets, lies and the unchecked desire for wealth and power.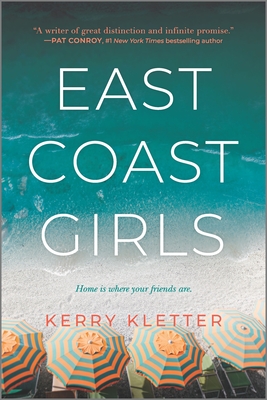 East Coast Girls by Kerry Kletter (audiobook only). Twelve years after a terrible trauma wrenched them apart, four childhood friends return to Montauk to rekindle their close bonds but end up having to confront their past and their decisions from that horrible night.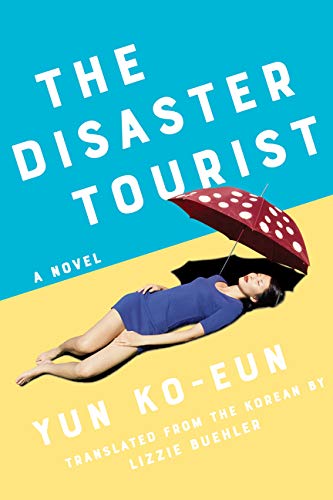 The Disaster Tourist by Yun Ko-eun. An eco-thriller with a fierce feminist sensibility, The Disaster Tourist engages with the global dialog around climate activism, dark tourism, and the #MeToo movement.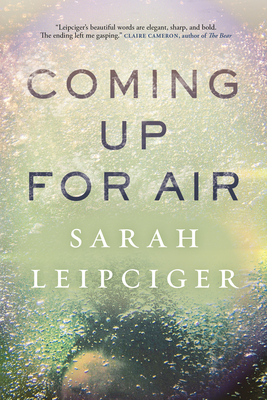 Coming Up for Air by Sarah Leipciger. Also available on audiobook. Set in Paris in 1899, Norway in the 1950s, and the Ottawa Valley in Canada in 2017, three lives intertwine in poignant and surprising ways in this lyrical, powerful, and richly textured historical novel.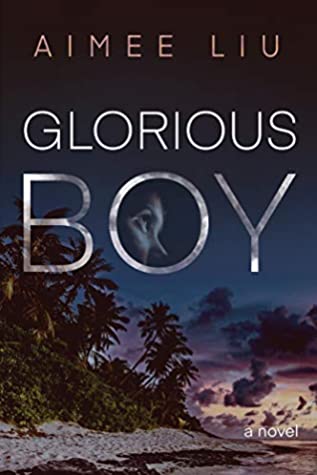 Glorious Boy by Aimee Lu. On a remote island in British India, a mute four-year-old and the local girl who cares for him disappear on the eve of Japanese occupation, forcing the boy&;s parents, a young anthropologist and her physician husband, to take drastic measures to save the children.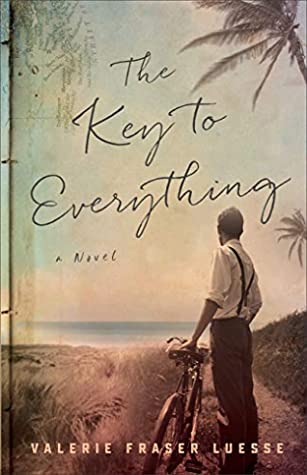 The Key to Everything by Valerie Fraser Luesse. After WWII and a family tragedy, Peyton Cabot seeks connection with his troubled veteran father by retracing the trip he'd taken from Savannah to Key West at the same age. The adventure forces Peyton to come to terms with his identity and decide how much he's willing to risk for the girl he loves.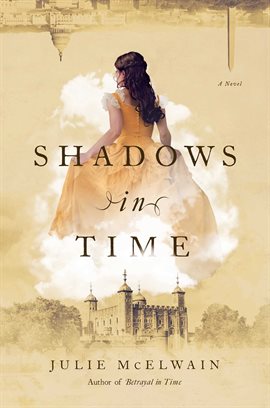 Shadows in Time by Julie McElwain. In 1816 London, Kendra Donovan tries to track down a missing man, but also finds trouble brewing closer to home in the fifth book in Julie McElwain's riveting time-travel mystery series.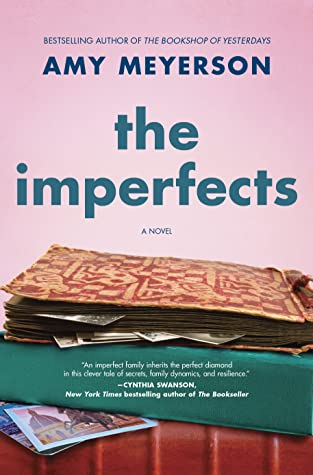 The Imperfects by Amy Meyerson (audiobook only). A family's discovery of a priceless inheritance leads them on a pursuit for the truth that transforms their lives in unexpected ways.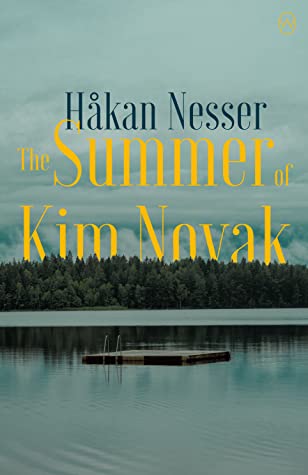 The Summer of Kim Novak by Hakan Nesser. When he comes across a newspaper article about unsolved crimes, Erik is overwhelmed by memories and questions from a summer of his youth spend in Sweden during which he and his friend made a shocking discovery that disrupted their world.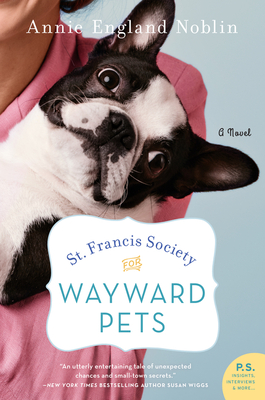 St. Francis Society for Wayward Pets by Annie England Noblin. Laid off, cheated on, mugged: what else can go wrong in Maeve Stephens&; life? So when she learns her birth mother has left her a house, a vintage VW Beetle, and a marauding cat, in the small town of Timber Creek, Washington, she packs up to discover the truth about her past.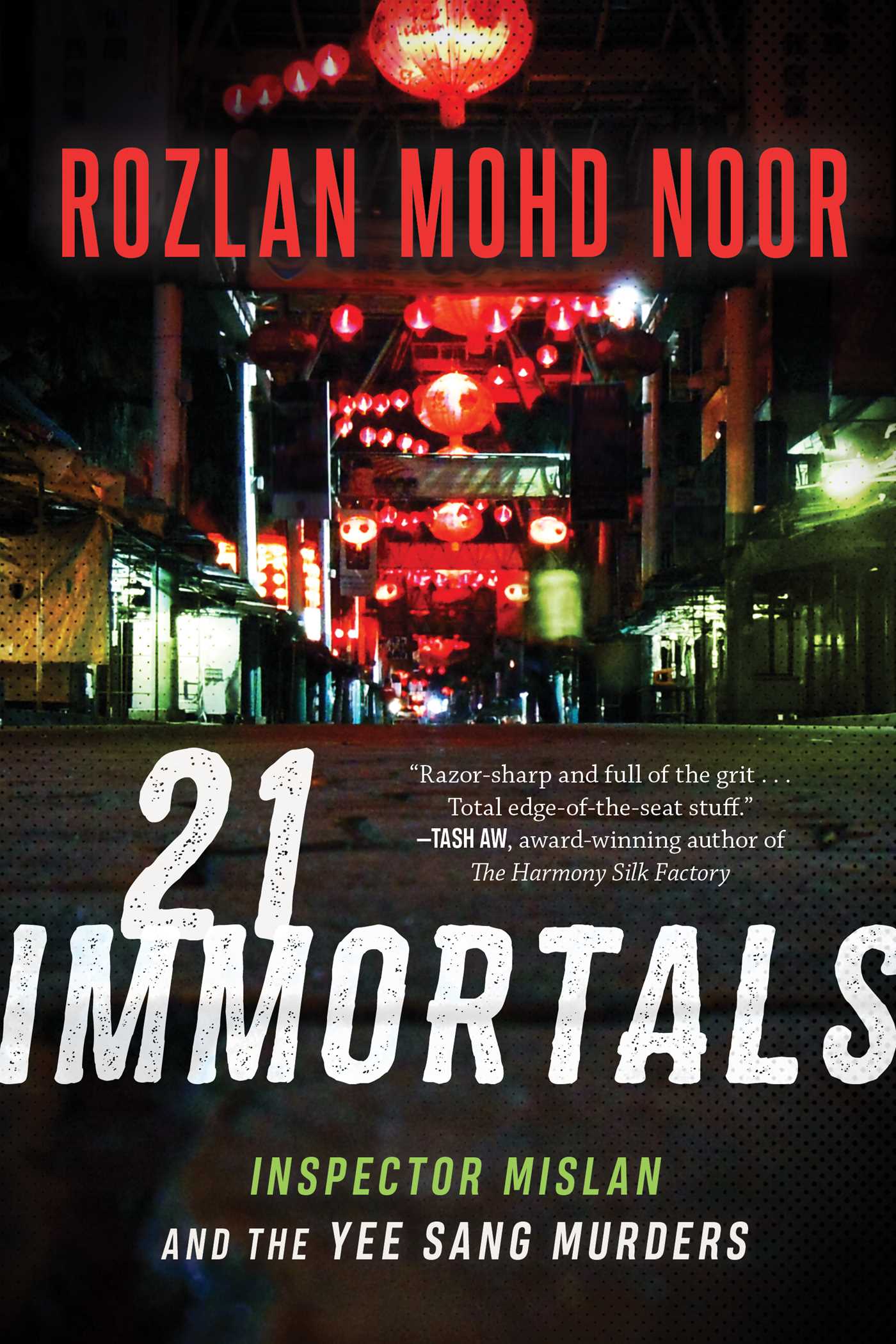 21 Immortals by Rozlan Mohd Noor. Inspector Mislan's final case after a long night's shift could be his last. Called to a wealthy neighborhood of Kuala Lumpur, he finds a crime scene unlike any he has encountered before: pristine, the victims a family seated at dinner, Mona Lisa smiles fixed to their faces, frozen mid-gesture around the traditional Chinese New Year dish of yee sang, signifying prosperity, longevity, many good things-though it's not that time of year-an eerie, chilling tableau, of death, but signifying what?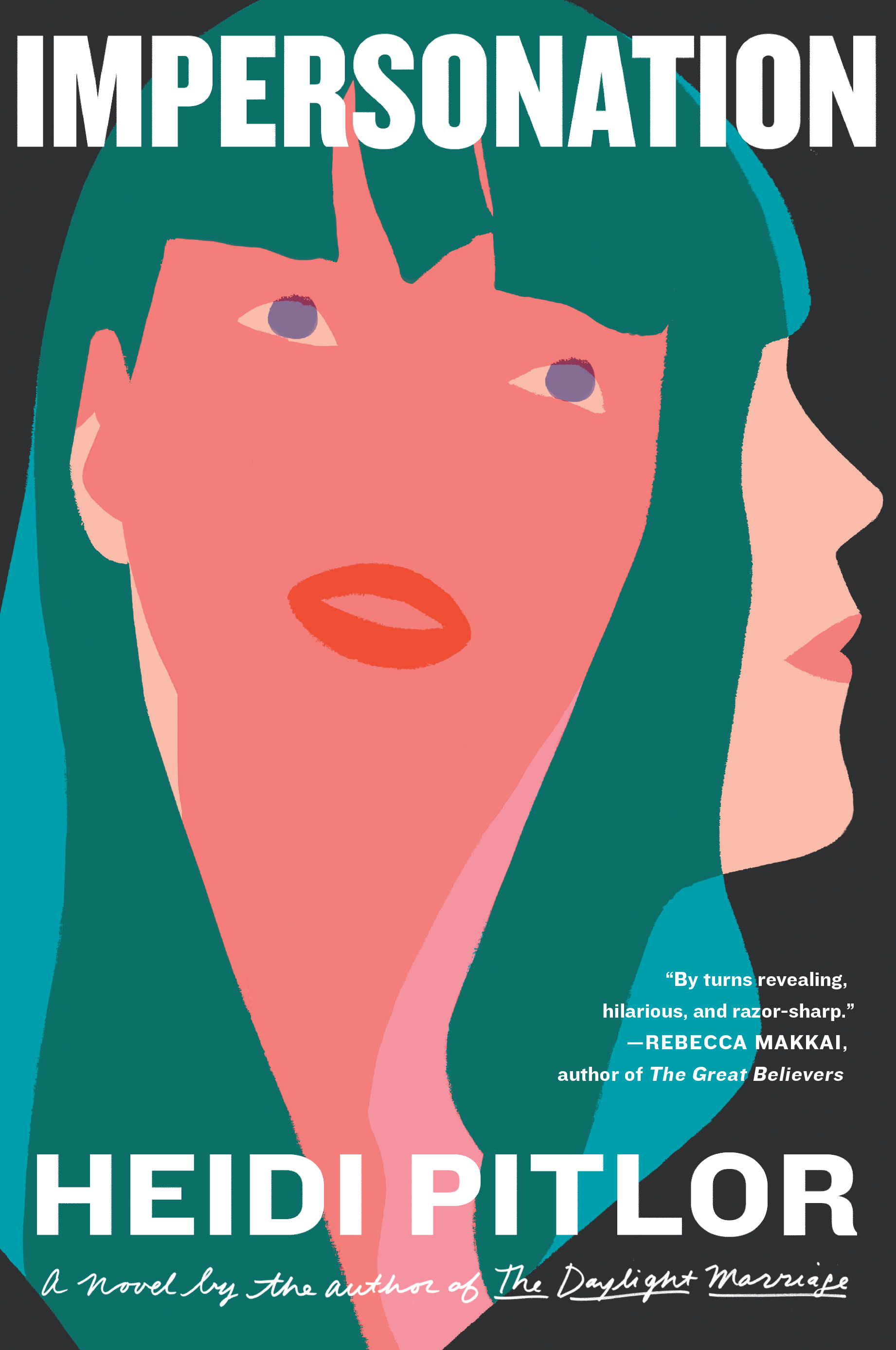 Impersonation by Heidi Pitlor. Also available on audiobook. Professional ghostwriter and single mother Allie Lang gets more than she bargained for when she is hired to write a biography for Lana Breban—a powerhouse lawyer, economist and advocate for women's rights with designs on elected office.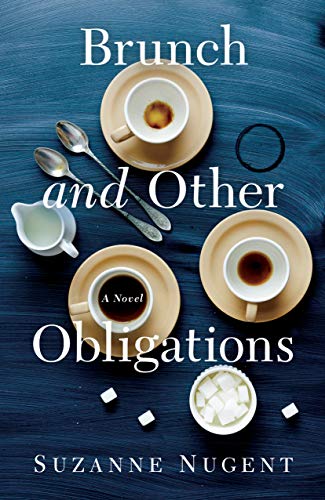 Brunch and Other Obligations by Suzanne Nugent. A heartwrenching and witty up-lit novel about three mismatched frenemies forced to endure monthly Sunday brunch together while they mourn the death of their mutual best friend.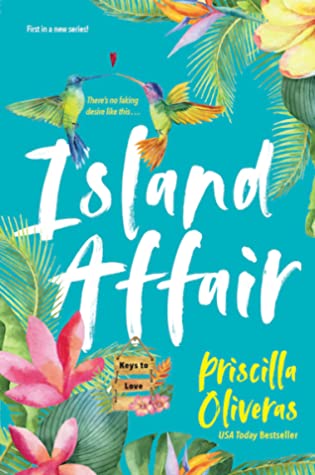 Island Affair by Priscilla Oliveras. A social-media influencer in recovery from an eating disorder enlists the aid of a firefighter and dive captain to play the part of her boyfriend after her actual one is a no-show for a family vacation in Key West.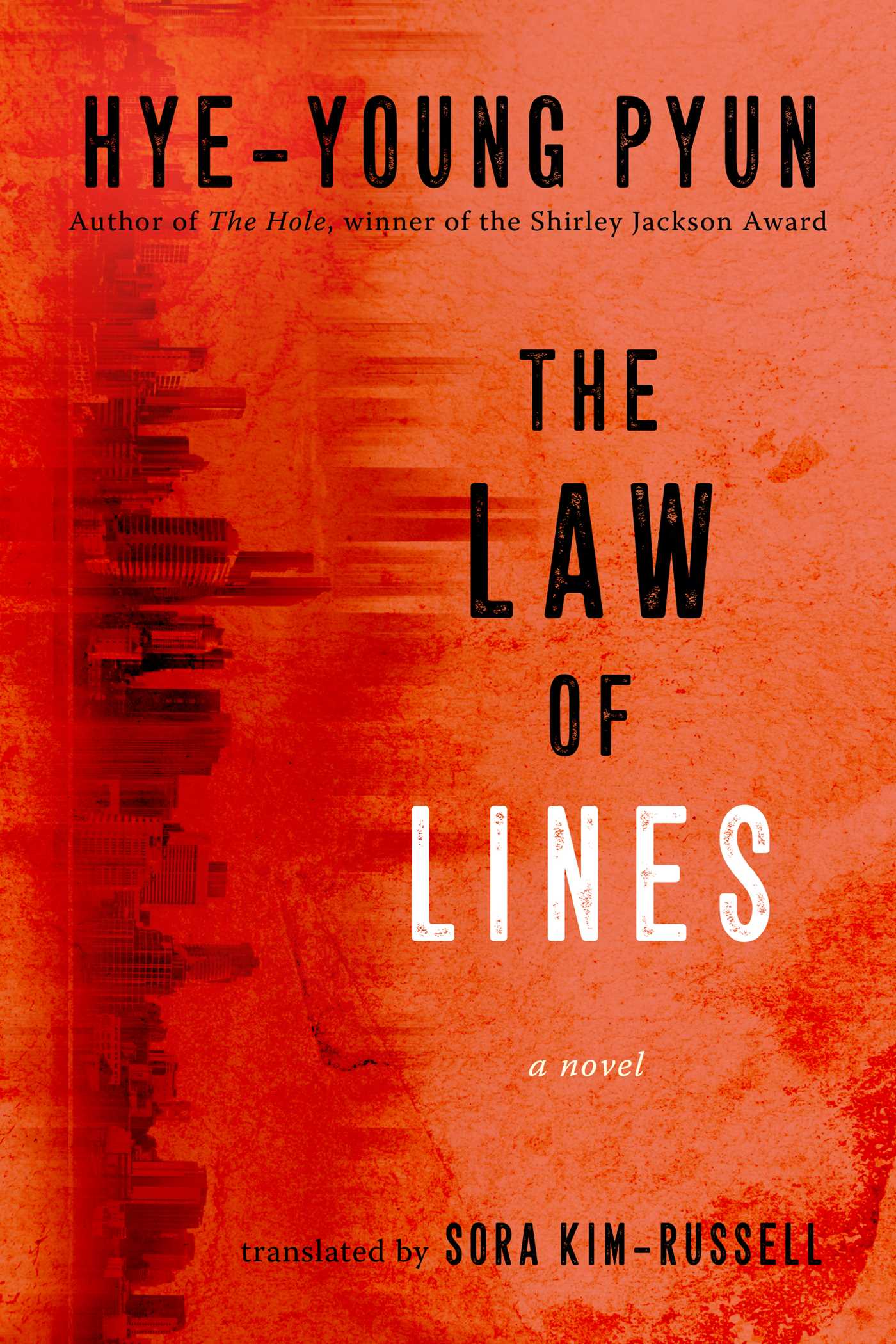 The Law of Lines by Hye-young Pyun. Following the parallel stories of two young women whose lives are upended by sudden loss, a thriller by the prize-winning author of The Hole finds Se-oh, a recluse, and Ki-jeong, a high school teacher, investigating the supposed suicides of their loved ones.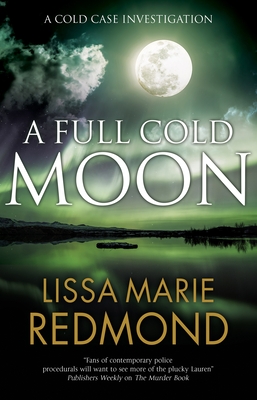 A Full Cold Moon by Lissa Marie Redmond. A murder of an Icelandic man during a Full Cold Moon reminds Lauren Riley of a previous case she failed to solve. She is determined not to let it happen again.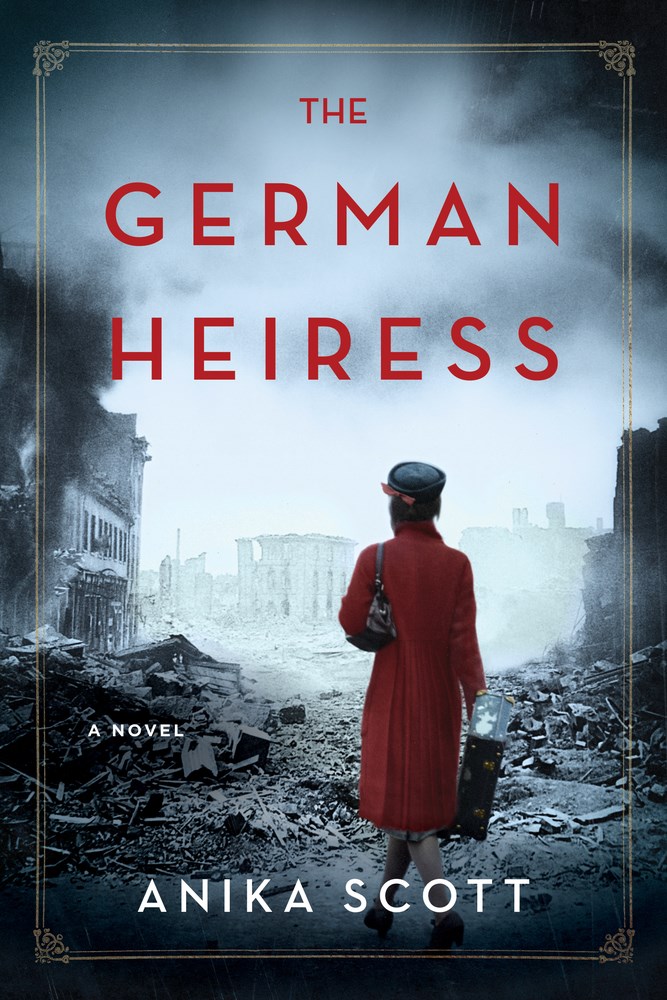 The German Heiress by Anika Scott. Also available on audiobook. In post-World War II Germany, as German ironworks heiress Clara Falkenberg begins tracking down her friend, Elisa, she encounters Jakob, a charismatic young man working on the black market.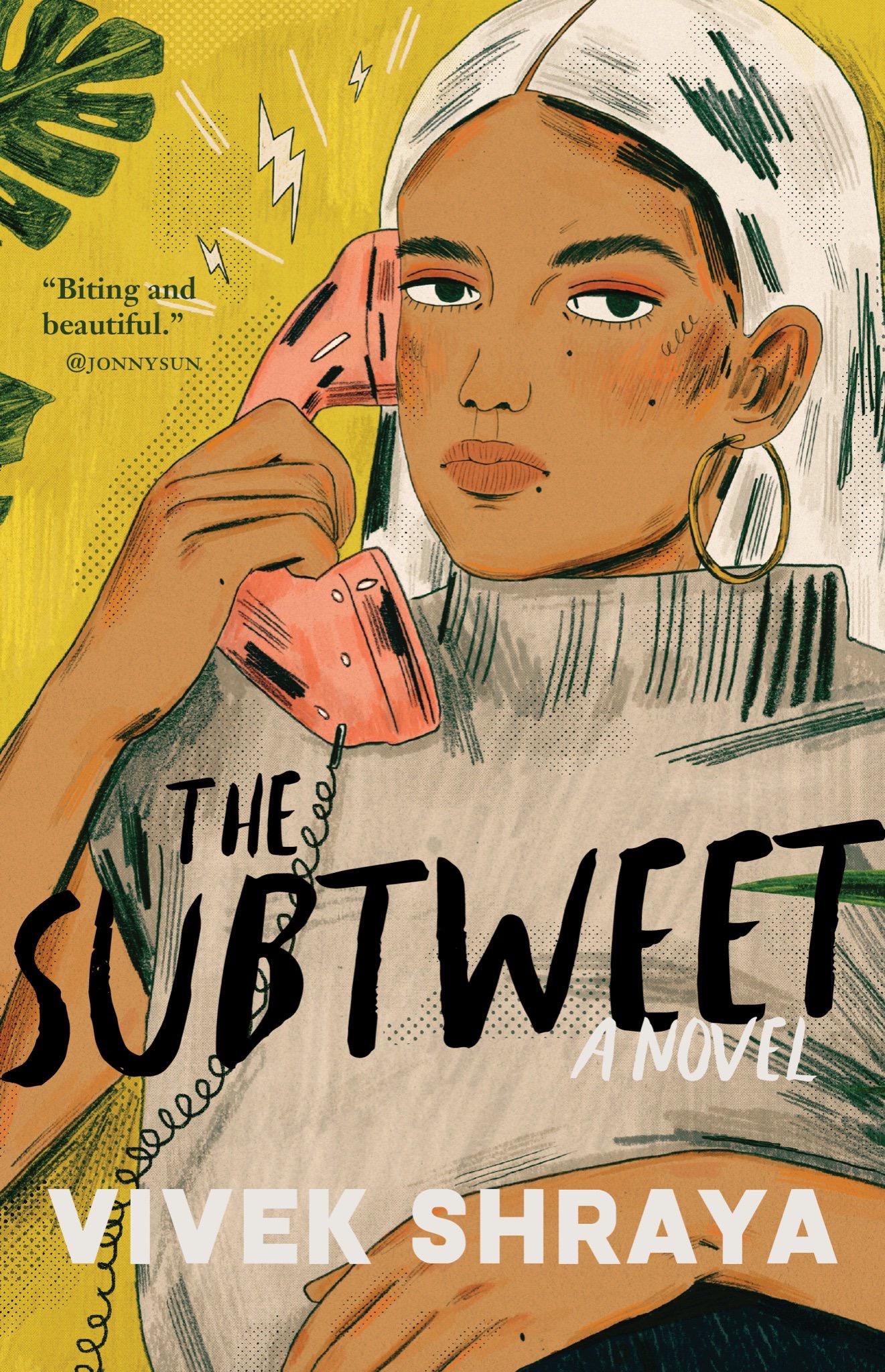 The Subtweet by Vivek Shraya. Also available on audiobook. Indie musician Neela Devaki has built a career writing the songs she wants to hear but nobody else is singing. When one of Neela's songs is covered by internet artist RUK-MINI and becomes a viral sensation, the two musicians meet and a transformative friendship begins.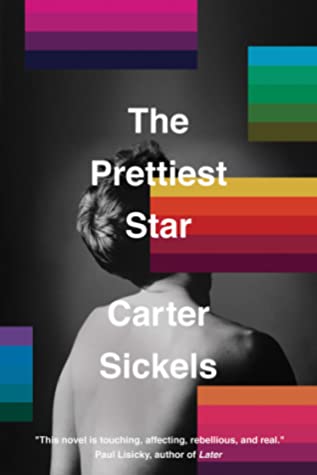 The Prettiest Star by Carter Sickels. Also available on audiobook. A young, gay man who left small-town Appalachia for New York City in 1980 returns home to die six years later after contracting AIDS, in a novel about love, family and redemption from the award-winning author of The Evening Hour.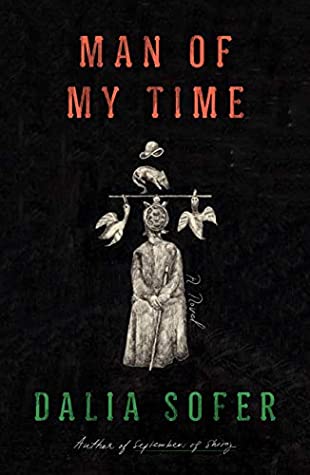 Man of My Time by Dalia Sofer (audiobook only). From the best-selling author of The Septembers of Shiraz comes the story of an Iranian man reckoning with his capacity for love and evil.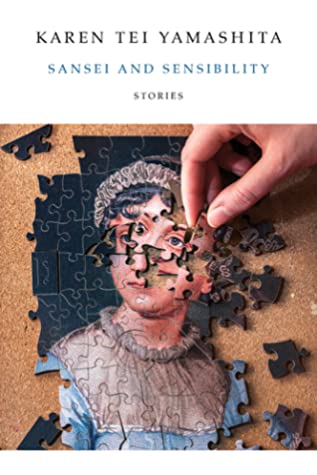 Sansei and Sensibility by Karen Tei Yamashita. Generations of Japanese Americans merge with Jane Austen's characters in this clever collection of stories that traverse class, race, and gender, bringing wit and humor into our modern world.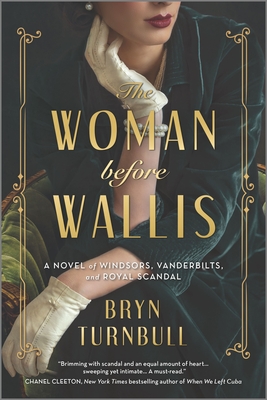 The Woman Before Wallis by Brynn Turnbull (audiobook only). In 1926, a diplomat's daughter married to a member of the British aristocracy begins a love affair with Edward, Prince of Wales, but their relationship is upended by the scandal of her twin sister's custody trial.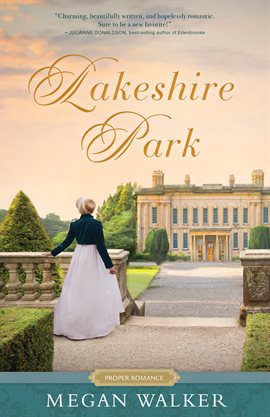 Lakeshire Park by Megan Walker. Amelia Moore and Peter Wood find themselves at odds as each of them quest to have their respective unmarried sisters matched with eligible bachelor Sir Ronald when he hosts a house party, but wind up finding a match themselves.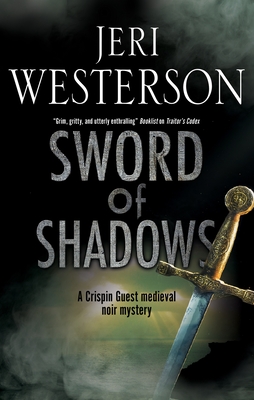 Sword of Shadows by Jeri Westerson. London, 1396. Crispin Guest, Tracker of London, crosses paths with Carantok Teague, a Cornish treasure hunter. Carantok has a map he is convinced will lead him to the sword of Excalibur, and he wants Crispin to help him find it. But when a body is discovered, Crispin's search for treasure suddenly turns into a hunt for a dangerous killer.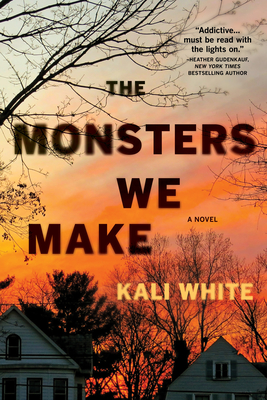 The Monsters We Make by Kali White. A series of paperboy abductions in Iowa during the summer of 1984 make locals nervous and set in motion a series of violent, devastating and unpredictable events that touch everyone in unexpected ways.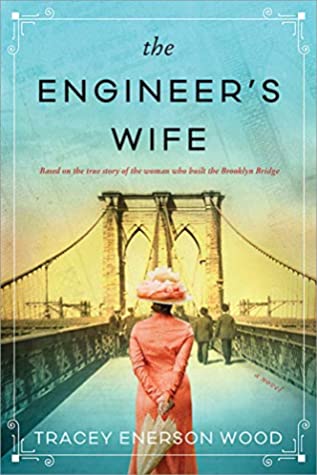 The Engineer's Wife by Tracey Enerson Wood. Also available on audiobook. When her happy domestic life is turned upside-down by her husband's work as the chief engineer on an under-construction Brooklyn Bridge, Emily Warren Roebling gradually takes over the project to advocate on behalf of worker safety.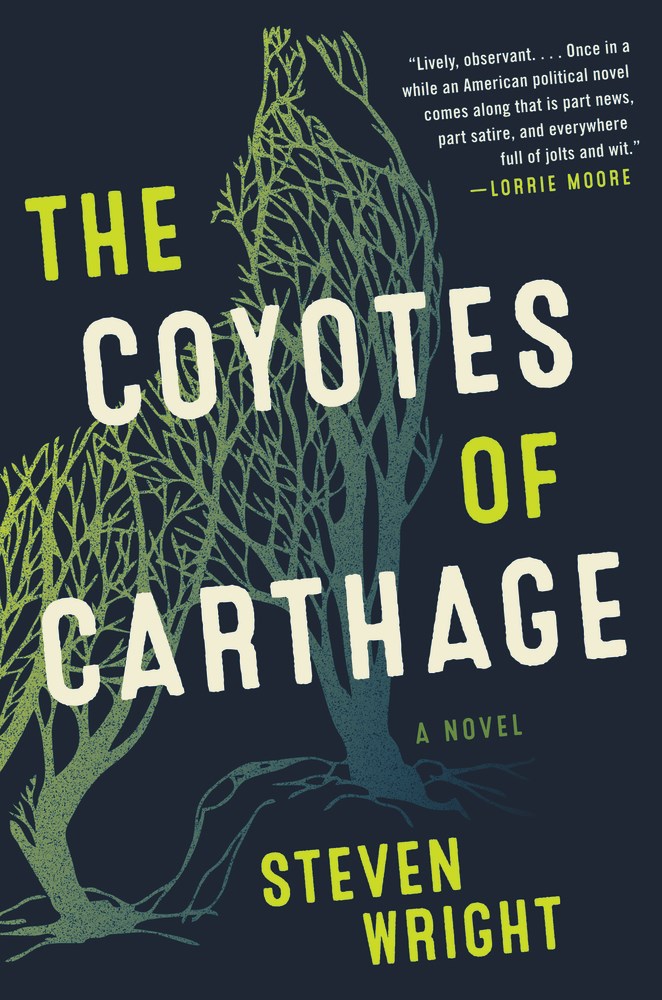 The Coyotes of Carthage by Steven Wright (audiobook only). In a small South Carolina town, a political operative runs a dark-money campaign for his corporate clients.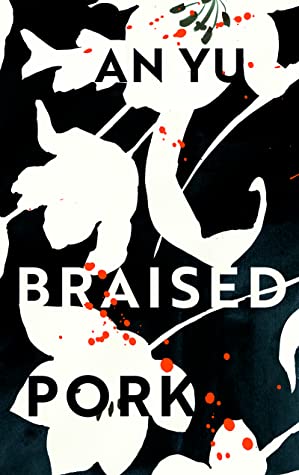 Braised Pork by An Yu. Discovering her husband's dead body beside a pencil sketch of a mysterious figure, Jia Jia launches an odyssey across contemporary Beijing before discovering unexpected love with a jaded bartender.