Fitness at Home
Posted on:

10 April 2020

By:

Connie Chow
Being at home during the stay at home order means many of our routines have changed. Gyms are closed, and we may be sitting for even longer periods of time working from home, bingeing television shows, and helping kids with their school work. Whether you are looking to feel physically and mentally fit or trying to keep off the quarantine fifteen, these free resources for a variety of fitness levels are accessible from home any time of day.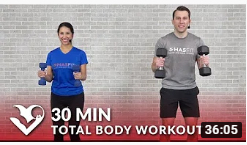 Coach Kozak and Claudia with Heart and Soul fitness (HASfit) lead workouts ranging from seated workouts to high intensity interval training. Workouts are browse able by muscle group and each session includes a calorie counter to help approximate calories burned.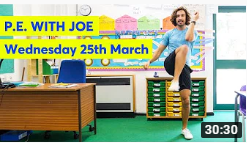 The Body Coach aka Joe Wicks has playlists on his YouTube of daily workouts created specifically for kids. These 30 minute videos are a parent hack for taking the guess work out of planning your kid's P.E. activity for the day!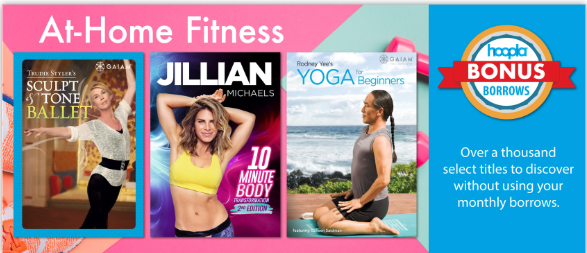 The Huntsville-Madison County Public Library's newest digital offering, Hoopla, has a selection of fitness videos available for checkout. Currently, there is a collection of fitness Bonus Borrows that do not count towards your monthly checkout limit. To access this resource, you will need your library card and its password to setup a Hoopla account.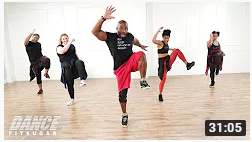 This large collection of fitness videos is available on YouTube and has an incredible variety of workouts featuring dance, strength training, pilates, barre, and equipment free exercises. It often has trendy new workouts that you can sample. After all, quarantine is the perfect time to try out that dance workout and dance like no one is watching because....no one is.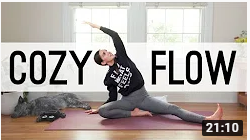 Namaste from six feet away! Yoga with Adrienne has YouTube videos for various needs and levels of practice. Videos are also categorized by time length to help fit your yoga practice into your schedule.