Community Cultures: The Mississippi Delta Chinese
Posted on:

19 July 2018

By:

Connie Chow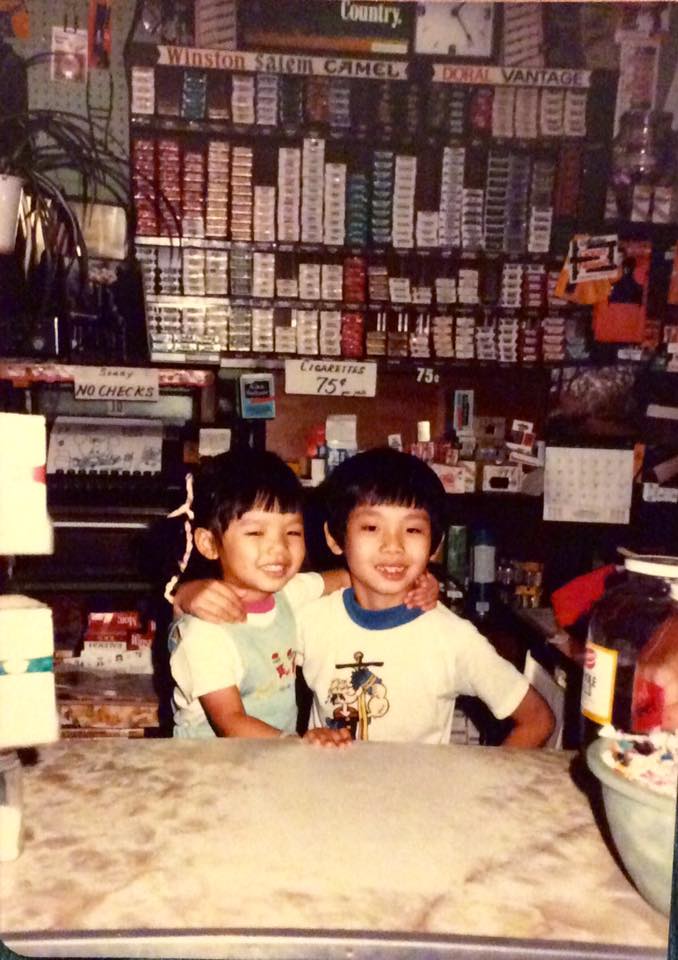 Each community has its unique cultural makeup. Some groups may be just arriving, and others may have lived in the area for decades. An example of this is the Mississippi Delta Chinese who migrated to the Mississippi River Delta over a century ago and prospered in the region by operating small grocery stores. The population grew as relatives of early migrants also joined them.  Their existence in Mississippi led to a mixture of both Chinese and Southern culture that can be seen in the cuisine and Southern accents of the Chinese who hail from that area.
As a native of Greenwood, Mississippi, I grew up in the "Cotton Capital of the World," and lived in the back of a small family-run grocery store. My childhood memories are images of me riding my tricycle on the worn wooden floor between food aisles and learning to run a store counter before I was ten years old. I also have memories of our store's many loyal customers bringing us freshly picked produce from their gardens or catfish they caught that afternoon. To learn more, join me on Tuesday, July 31 at 2:00 p.m. at the Downtown Huntsville Library Auditorium, as I discuss the Delta Chinese's history and my personal experiences growing up in the Mississippi Delta.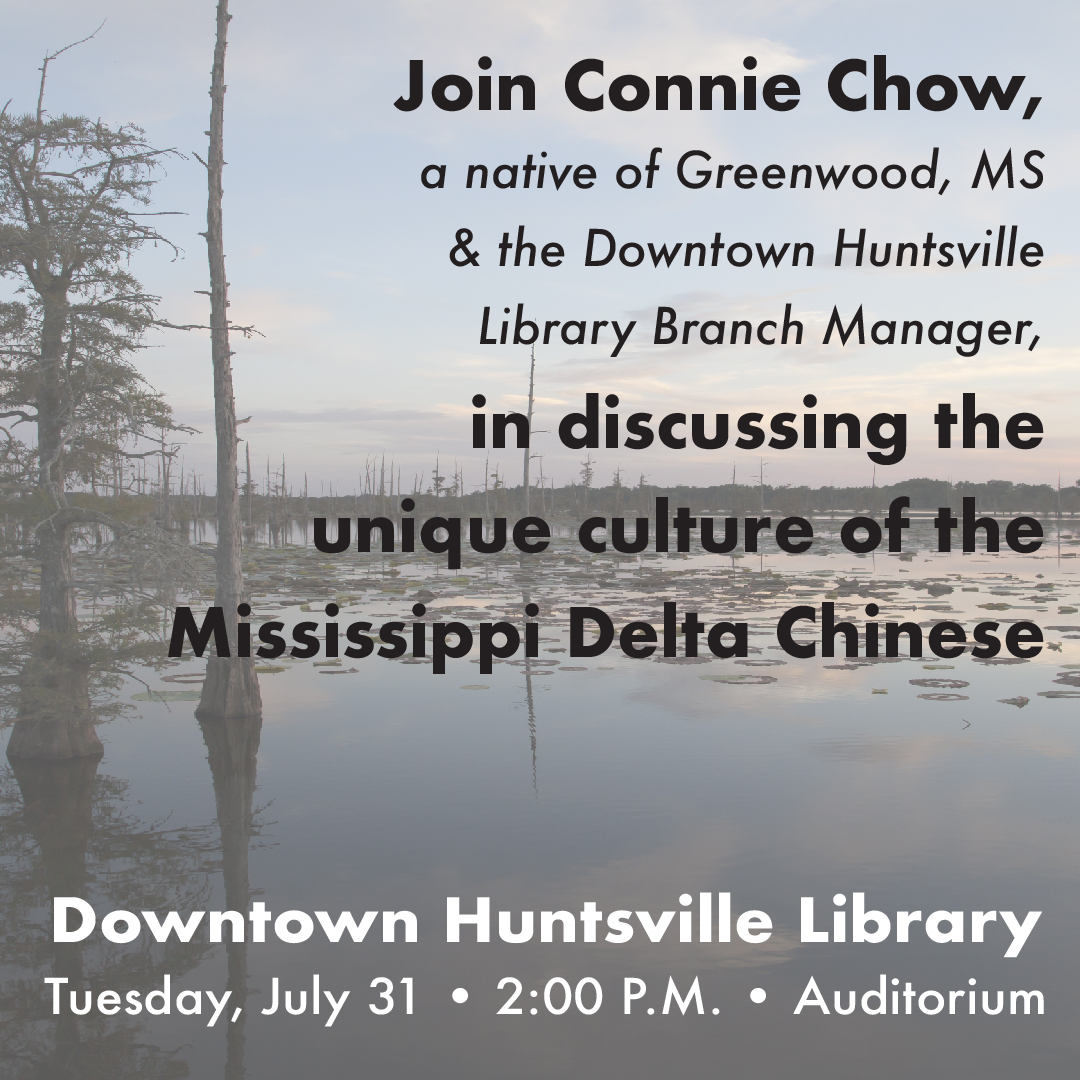 The Madison County community is also home to a diverse population representing a number of cultures from throughout the world. This multiculturalism is reflected in the Huntsville-Madison County Library's collection and programs. The Downtown Huntsville Library houses an International Media Collection with a variety print and audiovisual materials for adults in languages such as Chinese, French, Spanish, German, Korean, Swedish, Arabic, Hindi, Japanese, and Russian.  English as second language (ESL) and foreign language audiobooks are also available for checkout. The children's department offers youth materials and a bilingual story time for language learning as well.
Since 2015, Alabama A&M University's Confucius Institute has partnered with Huntsville-Madison County Library to offer Chinese language and culture classes for kids. Their instructors offer weekly classes throughout the school year to ages six and up. Kids have an opportunity to explore Mandarin Chinese characters and learn about Chinese customs and holidays. This, along with other culturally-focused programs help showcase the community cultures we have around us.
Here are also some engaging reads about Chinese culture available at your local library (click on cover for catalog):
Dim Sum for Everyone! By Grace Lin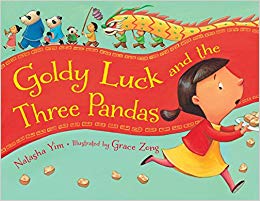 American Born Chinese by Gene Luen Yang
Falling Leaves: The True Story of an Unwanted Chinese Daughter by Adeline Yen Mah