2020 Will Eisner Awards (Must Read Graphic Novels)
Posted on:

21 July 2020

By:

Jon Schafle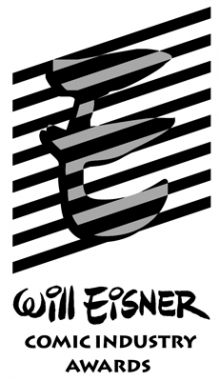 It's that time of year again when the best graphic novels of the past year are highlighted by the most prestigious award of comicdom - The Will Eisner Comic Industry Awards which has a variety of honors from picture books all the away to adult graphic novels. For a more in depth history of the award itself you can read my article from last year's awards here. The awards are typically given out at San Diego Comic Con each year, but things will be a little different this year with the pandemic and the convention being canceled, but the awards are still going forward as planned. Listed below are all the titles nominated that we currently have available in our system. A complete list of all the 2020 Will Eisner Award nominees can be found on the official website, and to find all the past and present winners we have available in system take a look at our graphic novel libguide.
Best Short Story Winner

Best Publication For Teens Nominee

"Hot Comb" by Ebony Flowers from

A young girl's first perm--a doomed ploy to look cool and to stop seeming "too white" in the all-black neighborhood her family has just moved to. 

Best Continuing Series Winner

Bitter Root by David Walker, Chuck Brown, & Sanford Greene

A great horror series about the bitter root of racism and a family of monster hunters sworn to exorcise it...although they have differences of opinion on how. 

Best Continuing Series Nominee

Criminal by Ed Brubaker & Sean Phillips

A hard-boiled crime series by one of the best teams in comics today. The series is a meditation on the clichés of the crime genre while remaining realistic and believable. 

Best Continuing Series Nominee

Immortal Hulk by Al Ewing, Joe Bennett, & Ruy José et al

Horror has a name. You'd never notice the man. He doesn't like to be noticed. He's quiet. Calm. Never complains. If someone were to walk up and shoot him in the head... all he'd do is die. Until night falls. And someone else gets up again. The man's name is Banner. The horror is the Immortal Hulk!

Best Limited Series Nominee 

Naomi: Season One by Brian Michael Bendis, David Walker, & Jamal Campbell

The flagship title of Brian Michael Bendis' Wonder Comics imprint, a big name in Marvel Comics he recently jumped ship to begin writing for DC for the first time ever. Follow Naomi's journey on a quest that will take her to the heart of the DC Universe and unfold a universe of ideas and stories that have never been seen before. 

Best New Series Nominee

Something Is Killing the Children by James Tynion IV & Werther Dell'Edera

A new horror series about a monster hunter that goes to investigate and stop the disappearances of children in a small town.

Best Publication For Early Readers Nominee

The Pigeon HAS to Go to School by Mo Willems

The latest in the series of wildy popular pigeon books by popular children's author Mo Willems.

Best Publication For Early Readers Nominee

¡Vamos! Let's Go to the Market by Raul the Third 

A picture book incorporating both Spanish and English from the creator of the Lowriders in Space comic book series.

Best Publication for Early Readers Nominee

Who Wet My Pants? by Bob Shea & Zachariah Ohora

A hilarious mystery about a pair of wet pants and the circumstances surrounding them.

Best Publication for Kids Nominee

Dog Man: For Whom the Ball Rolls by Dav Pilkey

The latest in the wildly popular Dog Man series from the creator of Captain Underpants.

Best Publication For Kids Winner

Picking up where Smile and Sisters left off, Guts is the latest book by Raina Telgemeier in her autobiographical comic series.

Best Publication For Kids Nominee

Following the story of Jordan Banks who starts a new school as one of the few kids of color and his struggle to fit in.

Best Publication For Kids Nominee

This Was Our Pact by Ryan Andrews

A fantastical story about a group of friends determined to see just where the floating lanterns released during the Equinox Festive go each year and if the legends are true.

Best Publication For Teens Winner

Laura Dean Keeps Breaking Up With Me by Mariko Tamaki & Rosemary Valero-O'Connell

A graphic novel that asks us to consider what happens when we ditch the toxic relationships we crave to embrace the healthy ones we need.

Best Reality-Based Work Nominee

Kid Gloves: Nine Months of Careful Chaos by Lucy Knisley

Another entry in Lucy Knisley's autobiographical comics chronicling her pregnancy.

Best Reality-Based Work Winner

They Called Us Enemy by George Takei, Justin Eisinger, Steven Scott, & Harmony Becker

In this timely autobiographical comic, George Takei recounts his childhood spent in a Japanese Internment Camp during World War II. 

 Best Graphic Album (New) Winner

Are You Listening? by Tillie Walden

Bea is on the run. And then, she runs into Lou. This chance encounter sends them on a journey through West Texas, where strange things follow them wherever they go

Best Graphic Album (New) Nominee

BTTM FDRS by Ezra Claytan Daniels & Ben Passmore

 A horror story about gentrification at turns funny, scary, and thought provoking, it unflinchingly confronts the monsters—both metaphoric and real—that are displacing cultures in urban neighborhoods today.

Best Adaptation From Another Medium Nominee

The Giver by Lois Lowry, adapted by P. Craig Russell

Lois Lowry's Newbery Medal–winning classic story of a young boy discovering the dark secrets behind his seemingly ideal world is accompanied by renowned artist P. Craig Russell's beautifully haunting illustrations.

Best Adaptation From Another Medium Nominee

The Handmaid's Tale by Margaret Atwood, adapted by Renee Nault

With this stunning graphic novel adaptation of Margaret Atwood's modern classic, beautifully realized by artist Renee Nault, the terrifying reality of Gilead has been brought to vivid life like never before. 

Best Adaptation From Another Medium Nominee

H.P. Lovecraft's At the Mountains of Madness Vol. 1-2 by Gou Tanabe, translation by Zack Davisson

This manga adaptation of some of Lovecraft's best stories is perfect for manga fans and Lovecraft fans alike. With art resembling more of a western comic book, this book lends itself well as a 'gateway' for those who are looking to get into manga!

Best Adaptation From Another Medium Winner

Snow, Glass, Apples by Neil Gaiman & Colleen Doran

A chilling fantasy retelling of the Snow White fairy tale by New York Times bestselling creators Neil Gaiman and Colleen Doran!

Best U.S. Edition of International Material (Asia) Winner

Witch Hat Atelier by Kamome Shirahama, translation by Stephen Kohler

A gorgeous all-ages fantasy manga about a young girl with no magical ability learning to become a witch in the secretive world of magic.

Best Academic/Scholarly Work Winner

EC Comics: Race, Shock & Social Protest by Qiana Whitted

A look at the 'preachies' of EC Comics, examining a selection of these works—sensationally-titled comics such as "Hate!," "The Guilty!," and "Judgment Day!"—and explores how they grappled with the civil rights struggle, antisemitism, and other forms of prejudice in America.
Best Writer Nominees
Mariko Tamaki - Laura Dean Keeps Breaking Up With Me
G. Willow Wilson - Ms. Marvel
Chip Zdarsky - Spider-Man: Life Story
Best Writer/Artist Nominees
Raina Telgemeier - Guts
Tillie Walden - Are You Listening?
Best Penciler/Inker Nominees
Colleen Doran - Snow, Glass, Apples
Rosemary Valero-O'Connell - Laura Dean Keeps Breaking Up With Me
Best Cover Artist Nominees
David Mack - American Gods
Emma Rios - Pretty Deadly 
Best Coloring Nominees
Lorena Alvarez - Hicotea
Dave Stewart - Black Hammer, Hellboy & The BPRD, Silver Surfer Black
Best Lettering Nominees
Deron Bennett - Batgirl, To Drink and To Eat
Clayton Cowles - Heroes in Crisis, Bitter Root, Pretty Deadly, The Wicked + The Divine
Stan Sakai - Usagi Yojimbo
Tillie Walden - Are You Listening?