Library to offer workforce development lab
Posted on:

9 August 2018

By:

Melanie Thornton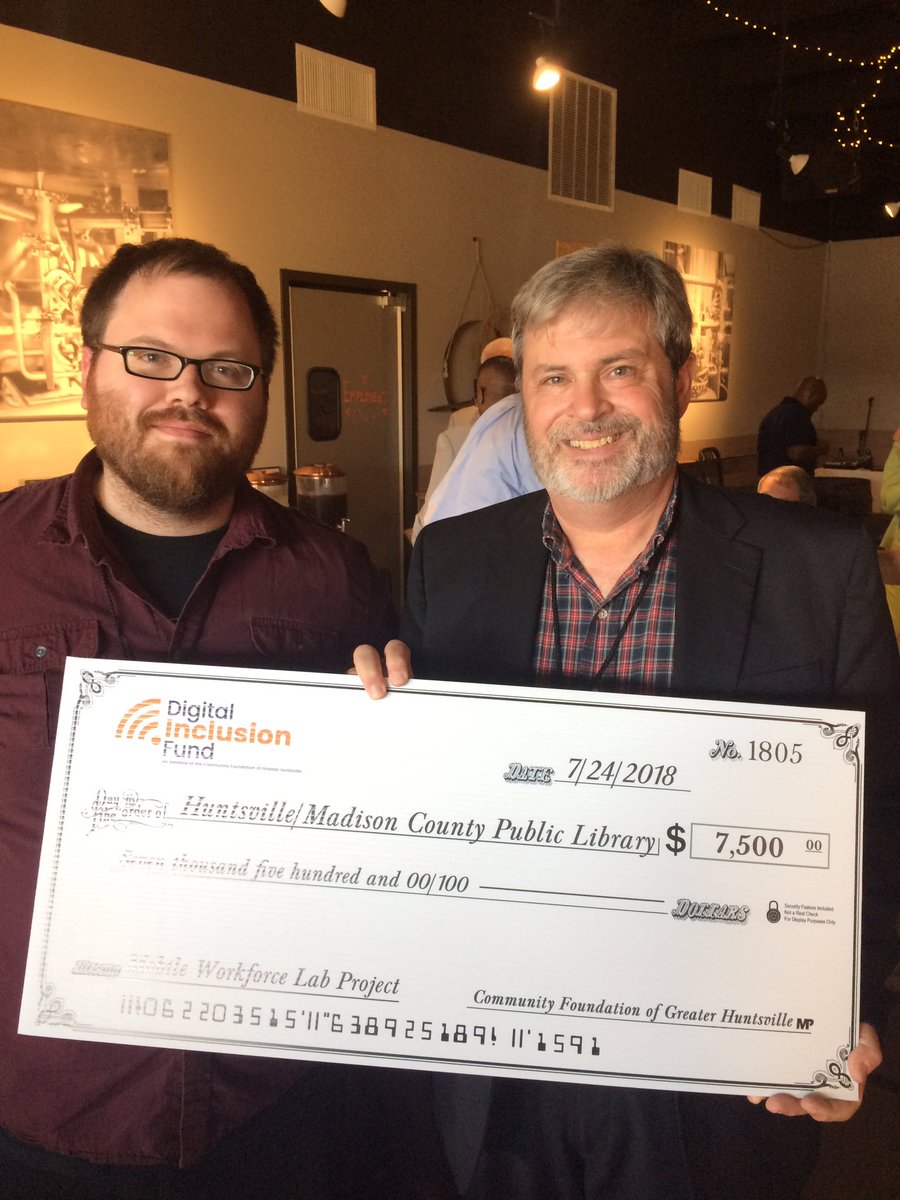 The Huntsville-Madison County Public Library proves once again that it is not only serving the needs of the community, but doing so in a technologically-driven environment. The library was recently awarded a $7500 Digital Inclusion Fund Grant by the Community Foundation of Greater Huntsville, sponsored by Google Fiber.
The grant funds will be used to create a Workforce Development Lab for those who need digital assistance to secure employment or job advancement. The lab will be located on the second floor of the Downtown Huntsville Library. The Technology Training Center will manage the lab during scheduled times.
The lab will offer the following services:
create email addresses
create resumes
conduct online job searches
complete online applications
One-on-one training
"There are many talented people in our community that need digital skills to connect with the right employer, said Anthony Hale, HMCPL's technology training coordinator. "We are not trying to turn great plumbers into programmers. We want that great plumber to find the best online opportunity."
Upcoming Workforce Development Lab classes:
Friday, August 17, 2018 10:00 AM - 12:00 PM
Tuesday, August 21, 2018 4:00 PM - 6:00 PM
For more information on the Technology Training Center, please visit: hmcpl.org/ttc
For more information on the workforce development training, please call 256-532-2356.