Click here if you like true crime!
Posted on:

14 July 2020

By:

Lauren Lucas
Our Newest Downtown Grab Bags: True Crimes
If you haven't been keeping up with Unsolved Mysteries, the newest TV series reboot on Netflix, you are missing some thrills. Just the introduction music sends chills up my spine within seconds. While some involve theft and deception, it is the ones that cast doubt on reason of death that keep popping back up in my memories days later. Why do I do this to myself? What is this need to terrify myself before bedtime? And how do I get more?
To get more, check out our newest grab bag: True Crimes. Our Readers Advisory staff will hand pick true crime books, five at a time, for you to take home and devour. This grab bag is only available at the Downtown Huntsville location, so make sure you e-mail us at downtownra@hmcpl.org. As always, you can place a hold on any of our books you chose and have them sent to your closest location for pick up. Here are some stories to consider checking out.
Are you looking for a case from the South?
Check out these two southern tales of evil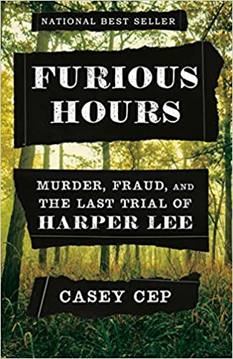 Furious Hours
by Casey Cep
The cold hard truth of southern politics, religion protecting the guilty, murder, and vigilante justice is what drew Harper Lee from New York to spend a year back in Alabama to write about a local serial killer.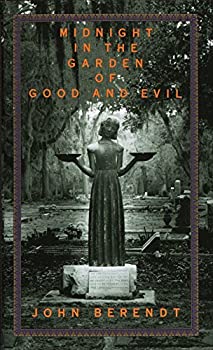 Midnight in the Garden of Good and Evil
by John Berendt
This Southern Gothic set in charming Savannah tells of sex, murder, greed, a good ol boy system that protects the guilty, and it spent 216 weeks on the New York Times Best Sellers List.
Didn't Get Enough From the Gossip Sites?
Books of Stories You've Seen on Social Media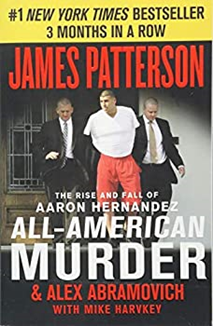 All-American Murder: The Rise and Fall of Aaron Hernandez
by James Patterson
A story that is still popping up in gossip columns in 2020, is of a NFL star who commits murder, commits suicide in prison, and a cell mate lover left to tell another part of the story.
by Michelle Macnamara
A crooked cop, married man, father of three daughters turned serial killer and rapist terrorized the west coast for decades and told one surviving victim, "You'll be silent forever and I'll be gone in the dark."
Great Britain Has More Than Jack the Ripper
This is Not Your Mother's Downton Abbey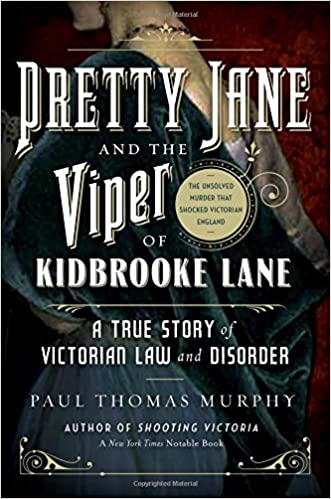 Pretty Jane and the Viper of Kidbrooke Lane*
by Paul Thomas Murphy
Victoria England grossly accents the "haves vs the have nots" in this case of a 16 year old maid who was brutally attacked and the roll the 20 year old son of the Master she worked for played in it.
by Patrick Radden Keefe
True stories from years of violence and terror that begins with a Northern Ireland mother of 10, ripped from her home with her children still clinging to her legs and is never seen again.
As Seen On The Big Screen
When Truth is Stranger than Fiction, You Make a Movie From It
by David Grann
When Martin Scorsese, Leonardo DiCaprio, and Robert DeNiro are in talks to make a movie next year about oil rights, greed, Native American injustice, and the birth of the FBI, you know it's a story worth telling.
by Ann Rule
Imagine being a true crimes writer and finding out that your buddy, Ted, is one of the deadliest serial killers in America.
Need more options, email us at downtownra@hmcpl.org. We would be happy to have them ready for you to pick up. Also, check out our other grab bag options. We offer nonfiction grab bags by e-mail request or you can visit our website at hmcpl.org/grabbag for all other genres.
*These titles also have Ebook and/or digital audiobook  availability through our online resource, Hoopla. To learn more about how to get started with this platform, please view this video