Metal Health: This Blog Goes to 11
Posted on:

18 August 2020

By:

Jon Schafle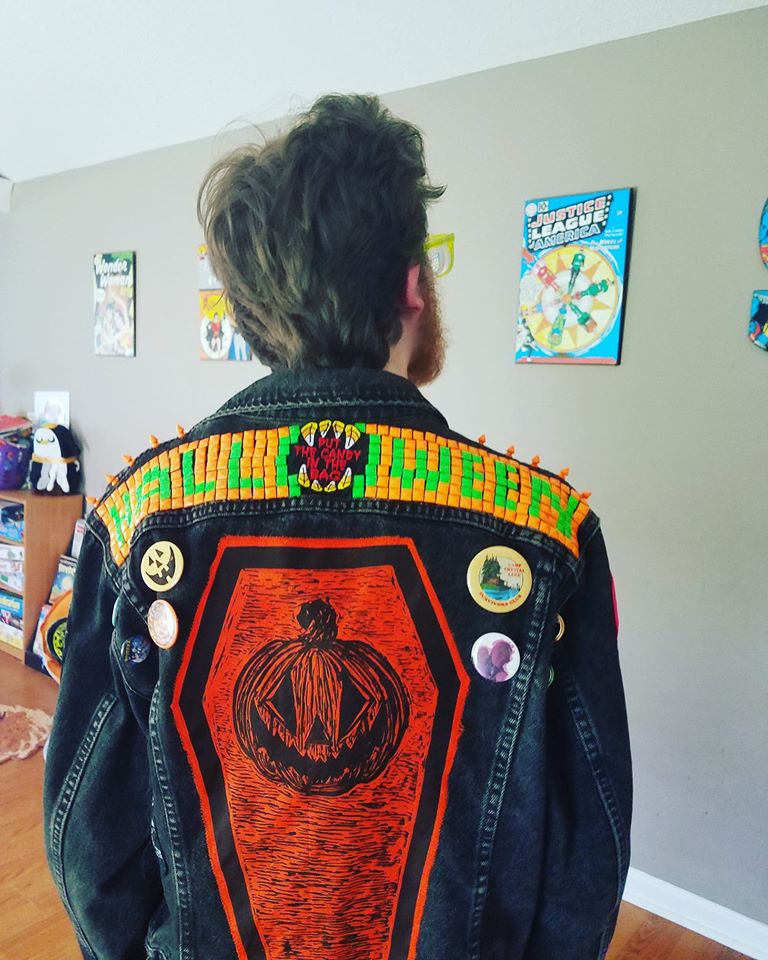 Given the current state of uncertainty and frustration in the world today, your metal health is more important than ever. Listening to music can have several beneficial effects on the body including reliving stress, elevating mood, and even boosting your immune system. My genre of choice when it comes to music is heavy metal, especially the golden age of metal - the 1980's. While under lockdown earlier this year before we opened back up I even supplemented listening to metal with another headbanger's pastime, working a few battle jackets and vests. The origins of the modern day battle jacket can be traced to the 1960's and the biker culture of the time which was then adopted by the punk and metal communities due to crossovers in membership between these groups. Battle jackets are also referred to as battle vests, kutte, kutten, cut, cut-off, patch vest or similar terms. Kutte is derived from the German word kutte which means a type of religious habit, the Latin word cotta which refers to a tunic, and the proto-German word kuttô which means a cowl or coat. These jackets are primarily made of either denim or leather and typically have the sleeves cut off, although this is not always the case, and adored with hand-sewn patches (typically of bands), safety pins, pins, buttons, spikes, studs, chains, and other items. Learning to sew is a handy skill to have and it kept me productive as I designed and worked on them, I even used what I learned to put together a guide on making your own jackets and vests that you can find here.
My guide not only offers instructions on how to make your own battle jacket but showcases some great classic punk and metal albums that we currently have available for checkout through our collection and I've even curated several books for kids, teens and adults celebrating counter culture and rebellious music. I would have gone with a top ten of my favorite titles but decided on eleven instead - as Nigel Tufnel famously says in the Christopher Guest mockumentary This Is Spinal Tap, "it's one louder, isn't it?"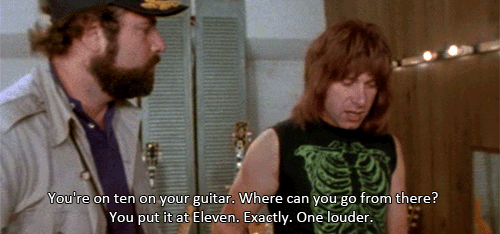 Kids
The History of Rock: For Big Fans and Little Punks by Rita Nabais; Joana Raimundo (Illustrator)
The History of Rock: For Big Fans and Little Punks is a magical mystery tour through popular music history, featuring trailblazing acts from the 1950s to the present. Colorful, stylish illustrations bring to life artists like Jimi Hendrix, David Bowie, Joan Jett, and Madonna, plus bands such as The Beatles, The Clash, Beastie Boys, and Pearl Jam, all of whom have inspired countless boys and girls to become musicians over the past 70 years.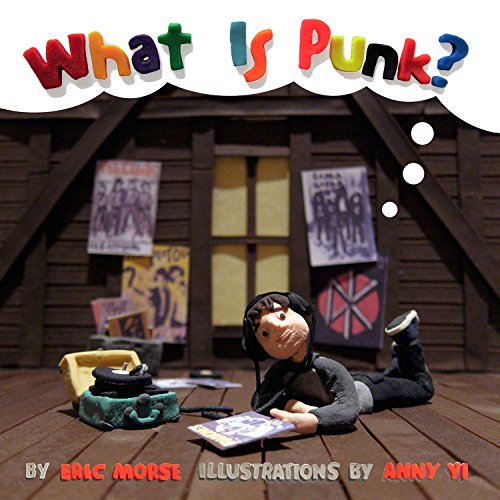 What Is Punk? by Eric Morse; Anny Yi (Illustrator)
What Is Punk? is a must-read pop-culture primer for children--an introduction to the punk revolution, recreated in vivid 3-D clay illustrations and told through rhyming couplets. From London's Clash and Sex Pistols to the Ramones' NYC protopunk, from Iggy Pop to the Misfits, this volume depicts some of our culture's seminal moments and iconic characters. A delightful read for kids and parents alike, illustrated in a truly unique visual style, What Is Punk? lays the groundwork for the next generation of little punks.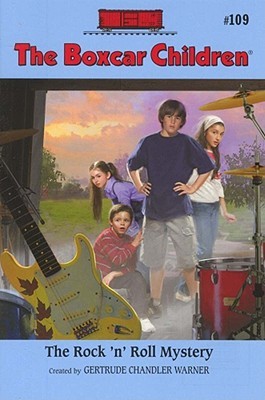 The Rock 'n' Roll Mystery by Gertrude Chandler Warner (Created by); Robert Papp (Illustrator)
The entire town is excited about the summer music festival. The largest attraction this year will be the popular Greenfield Four. The day before the show, The Greenfield Four arrive at the rehearsal hall to find all of their instruments missing!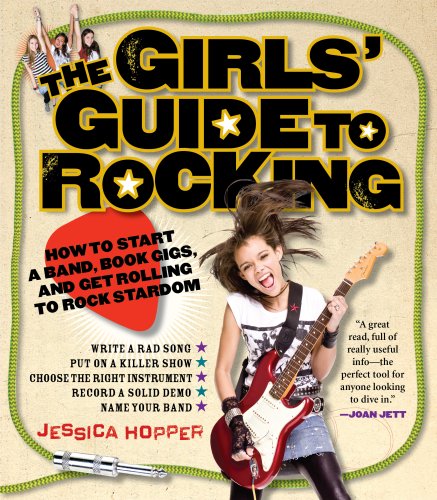 The Girls' Guide to Rocking: How to Start a Band, Book Gigs, and Get Rolling to Rock Stardom by Jessica Hopper
From greats like Patti Smith and Joan Jett to legends-in-the-making like Taylor Swift and Demi Lovato, girls want to rock. They want to start bands, write songs, get up on stage, and kick out the jams. Here's the book to teach them how. Written by an obsessive music lover who's spent her life playing, performing, publicizing, and writing about rock 'n' roll, The Girls' Guide To Rocking is a hip, inspirational guide for rad girls who want to make their rock dreams come true. It's everything a rocking girl needs to know: how to choose the right instrument for you, where to shop for instruments and where to avoid. How to get your band together and keep it together—tips on playing in a band with your friends and staying friends. How to turn your bedroom into a soundproof practice space. Giving your band the right name, plus a cautionary glossary of overused words (Wolf, Star, Crystal, Earth, etc.). How to set-up and promote your own shows. The freedom of going solo, and how to handle performing alone in the spotlight. Songwriting tips, with eight prompts to get the lyrics flowing. The ins and outs of recording, whether at home or in a studio. Taking care of business: publicizing your band, making T-shirts, legalese and the creative personality, and the four signs that say "time to hire a manager"—in other words, you've arrived. Includes a girls-in-rock timeline, essential listening lists, and quotes from the greats: Nina Simone, Hayley Williams, Gwen Stefani, Carrie Brownstein, Amy Lee, Kim Gordon, and more. Now get out there and rule the world.
Teens
The Rise and Fall of the Gallivanters by M. J. Beaufrand; Jack H. Wang
In Portland in 1983, girls are disappearing. Noah, a teen punk with a dark past, becomes obsessed with finding out where they've gone—and he's convinced their disappearance has something to do with the creepy German owners of a local brewery, the PfefferBrau Haus. Noah worries about the missing girls as a way of avoiding the fact that something's seriously wrong with his best friend, Evan. Could it be the same dark force that's pulling them all down? When the PfefferBrau Haus opens its doors for a battle of the bands, Noah pulls his band, the Gallivanters, back together in order to get to the bottom of the mystery. But there's a new addition to the band: an enigmatic David Bowie look-alike named Ziggy. And secrets other than where the bodies are buried will be revealed. From Edgar-nominated author M. J. Beaufrand, this is a story that gets to the heart of grief and loss while also being hilarious, fast paced, and heartbreaking.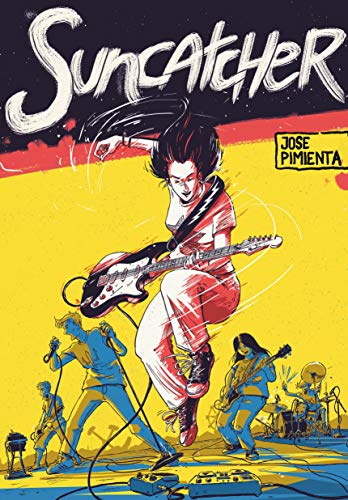 If life wasn't already hard enough for Beatriz -- being a teenager, trying to start a band, and going to school -- then she discovers that her grandfather's soul has been trapped in an old guitar, and that the only way to free him is to play the perfect song . . . his perfect song, a song that he never actually wrote down. She's determined to save her grandfather, but as music slowly takes over her life, she soon finds herself growing obsessed with his song, and making it absolutely flawless, at the expense of her friendships, her band, and her health. Beatriz won't let anything stop her, not even her own limitations. Creating a magical song is already a lot of pressure, but Beatriz will have to make some hard choices before it's too late for her grandfather . . . and for herself. A story filled with music, passion, supernatural secrets, and family, Jose Pimienta's Suncatcher brings to life a contemporary story of life in Mexicali with a supernatural twist and a lot of music.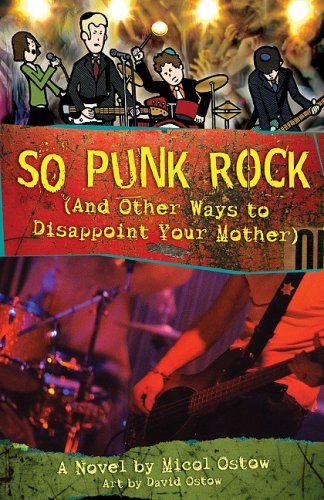 So Punk Rock: And Other Ways to Disappoint Your Mother by Micol Ostow; David Ostow
Despite his dreams of hipster rock glory, Ari Abramson's band, the Tribe, is more white bread than indie-cred. Made up of four suburban teens from a wealthy Jewish school, their Motley Crue is about as hardcore as SAT prep and scripture studies. But after a one-song gig at a friend's Bar Mitzvah--a ska cover of "Hava Nagilah"--the Tribe's popularity erupts overnight. Now, Ari is forced to navigate a minefield of inflated egos, misplaced romance, and the shallowness of indie-rock elitism. It's a hard lesson in the complex art of playing it cool.
Adult
Saints: The Book of Blaise by Sean Lewis; Ben Mackey (Artist)
They didn't ask to be Saints...but then again God doesn't usually ask. When a group of misfits discover themselves to be the re-incarnations of Catholic Saints, they must put aside their differences to battle the fallen Archangel Michael and his army of Doomsday Zealots. Religion, humor, and heavy metal combine in this audacious drama.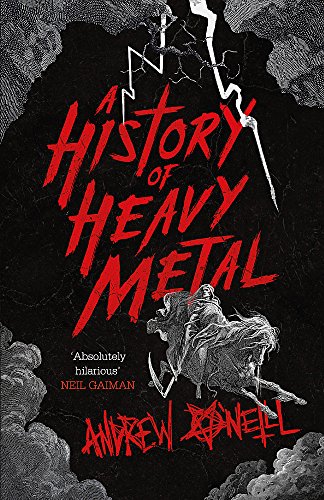 A History of Heavy Metal by Andrew O'Neill
The history of heavy metal brings brings us extraordinary stories of larger-than-life characters living to excess, from the household names of Ozzy Osbourne, Lemmy, Bruce Dickinson and Metallica (SIT DOWN, LARS!), to the brutal notoriety of the underground Norwegian black metal scene and the New Wave Of British Heavy Metal. It is the story of a worldwide network of rabid fans escaping everyday mundanity through music, of cut-throat corporate arseholes ripping off those fans and the bands they worship to line their pockets. The expansive pantheon of heavy metal musicians includes junkies, Satanists and murderers, born-again Christians and teetotallers, stadium-touring billionaires and toilet-circuit journeymen. Award-winning comedian and life-long heavy metal obsessive Andrew O'Neill has performed his History of Heavy Metal comedy show to a huge range of audiences, from the teenage metalheads of Download festival to the broadsheet-reading theatre-goers of the Edinburgh Fringe. Now, in his first book, he takes us on his own very personal and hilarious journey through the history of the music, the subculture, and the characters who shaped this most misunderstood genre of music.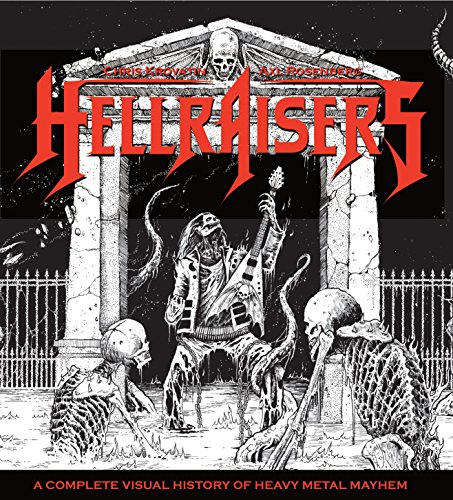 Hellraisers: A Complete Visual History of Heavy Metal Mayhem by Axl Rosenberg; Christopher Krovatin; Matt Heafy (Foreword by)
Take a journey through the history of metal music from its earliest roots with Led Zeppelin and Black Sabbath to its popular modern incarnations like experimental black metal, stoner doom, and djent. Get incredible looks at modern prog metal musicians tearing up the fret board, or remember some of your favorite, old 38s from years gone by. Everything from AC/DC and Anthrax to Meshuggah and Mastodon is on display in this superfan's-eye-view exploration of metal's most innovative and hardcore sounds that can be heard around the world. Co-authored by Axl Rosenberg and Chris Krovatin of the hugely popular blog metalsucks.com, this is a visually dynamic history, complete with exclusive band interviews, over 200 full color photos, genre-by-genre playlists, and plenty more to keep you throwing horns all night long.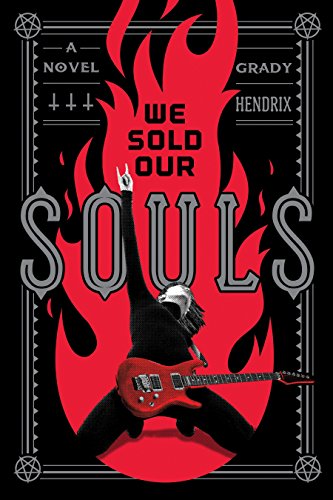 We Sold Our Souls by Grady Hendrix
In the 1990s, heavy metal band Dürt Würk was poised for breakout success -- but then lead singer Terry Hunt embarked on a solo career and rocketed to stardom as Koffin, leaving his fellow bandmates to rot in rural Pennsylvania. Two decades later, former guitarist Kris Pulaski works as the night manager of a Best Western - she's tired, broke, and unhappy. Everything changes when she discovers a shocking secret from her heavy metal past: Turns out that Terry's meteoric rise to success may have come at the price of Kris's very soul. This revelation prompts Kris to hit the road, reunite with the rest of her bandmates, and confront the man who ruined her life. It's a journey that will take her from the Pennsylvania rust belt to a Satanic rehab center and finally to a Las Vegas music festival that's darker than any Mordor Tolkien could imagine. A furious power ballad about never giving up, even in the face of overwhelming odds, We Sold Our Souls is an epic journey into the heart of a conspiracy-crazed, paranoid country that seems to have lost its very soul...where only a girl with a guitar can save us all.