Five Reasons to be a Friend of your Library
Posted on:

26 October 2018

By:

Melanie Thornton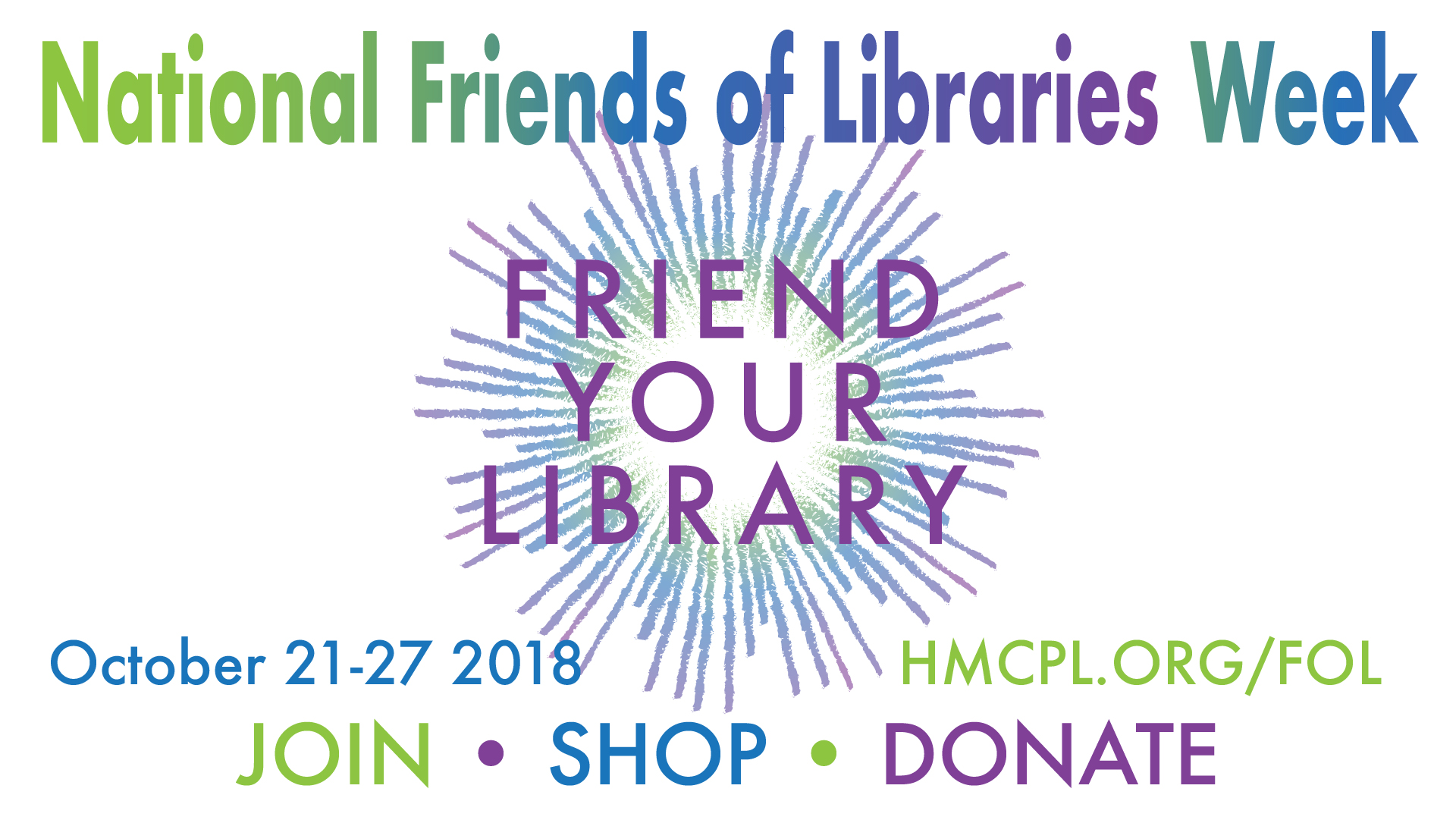 Libraries across the country are celebrating National Friends of the Libraries Week, October 21-27, 2018. Our Friends of the Library groups are vital in expanding our resources to better serve the community through fundraising, volunteer and program support and through advocacy. All 12 branches of the Huntsville-Madison County Public Library have a Friends group you can join. Here are five reasons why you should join today:
Get first dibs on those book sales! The Friends of the Library hold a few 25-cent book sales per calendar year and many member-only sales. Members get a special day to shop before the public during the 25-cent book sale. 100 percent of the proceeds from the sales goes back to the library.
Be an advocate for your library: Friends members are library advocates by default. They are also our best ambassadors because they love their library and see it as an important community resource.
Your contribution helps fund the library: The Friends of the Library contribute greatly to the library's annual budget to help purchase materials, equipment and furnishings.
Volunteering at your library gives back. Our Friends volunteers help make special events and programs possible through their dedication to volunteer at their local branch. Can't volunteer your time? You can always donate books to the Friends.
Keep those books and DVDs longer. Friends members enjoy special benefits including a 3-week check out on books and a 2-week check out on DVDs. That is a whole week longer than library cardholders.
For more information on becoming a Friend and to join, please visit hmcpl.org/FOL