Celebrate Summer Reading at the Davidson Center
Posted on:

24 July 2019

By:

Melanie Thornton
CELEBRATE SUMMER READING AT THE DAVIDSON CENTER
Huntsville-Madison County Public Library hosts a free family event
The Huntsville-Madison County Public Library (HMCPL) is celebrating another successful year of summer reading with a free family event from 4:00 p.m. to 7:00 p.m. on Friday, July 26 at the Davidson Center located at the U.S. Space and Rocket Center.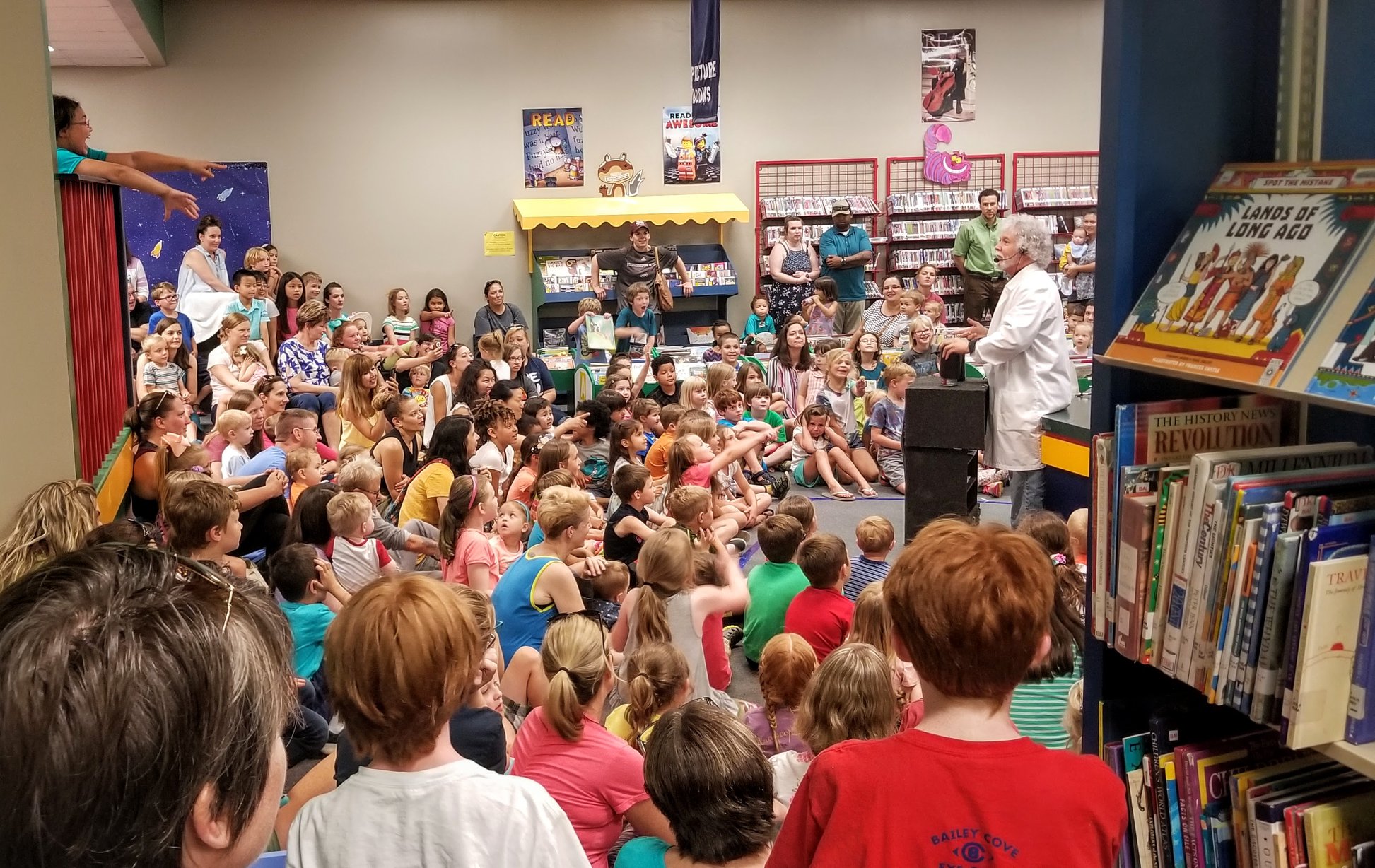 "Our summer reading program is one of the most important things we do as a library system for the children in Madison County," said Mandy Pinyan, Outreach Manager for the HMCPL. "This year was especially special, as we celebrated the 50th anniversary of Apollo 11 with fun space-themed activities and programs. And we are excited to close out the summer at the most iconic space place in Huntsville."
The event will feature games, crafts, prize giveaways, and a Lunar Rover simulator from NASA. Admission to the Davison Center is free and guests may enter through the red north doors during the event hours.
The HMCPL summer reading program hosts over 33,000 participants at 12 branches every summer with over 800 programs. Last year, 230,000 juvenile books were checked out by children and teens during summer break. 
End of summer reading party information:
- Entrance into the Davidson Center is FREE for attendees between the hours of 4:00 -7:00 p.m.
- Please enter through the north entrance (red doors).
- Librarians will be providing a variety of crafts and activities suited for ages 3-12.
- First come, first serve: get your special edition robot minion (made from our 3D printers).
- Take a picture with the 501st Legion - Vader's Fist.
- Door prizes will be handed out (must be present to win!)
- Music provided by Sullivan Productions