Celebrating Black History Month
Posted on:

6 February 2020

By:

Jon Schafle
In celebration of Black History Month, I have chosen some of my favorite books featuring either black creators or protagonists from various age ranges, you can click on the picture of the book or the title to be taken to the entry in the catalog where you can check on it's availability and place it on hold.
Picture Books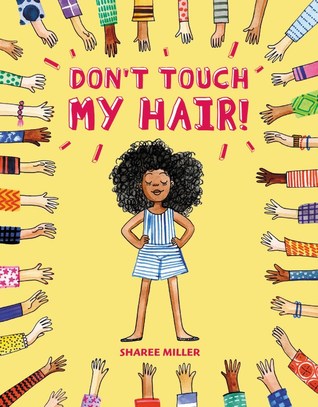 By Sharee Miller
It seems that wherever Aria goes, someone wants to touch her hair. In the street, strangers reach for her fluffy curls; and even under the sea, in the jungle, and in space, she's chased by a mermaid, monkeys, and poked by aliens…until, finally, Aria has had enough!

by Derrick Barnes, Illustrated by Vanessa Brantley-Newton
Starting kindergarten is a big milestone--and the hero of this story is ready to make his mark! He's dressed himself, eaten a pile of pancakes, and can't wait to be part of a whole new kingdom of kids. The day will be jam-packed, but he's up to the challenge, taking new experiences in stride with his infectious enthusiasm! And afterward, he can't wait to tell his proud parents all about his achievements--and then wake up to start another day.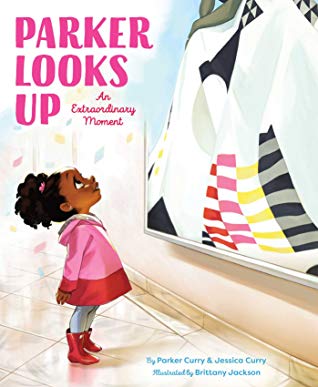 Parker Looks Up: An Extraordinary Moment
by Jessica & Parker Curry, Illustrated by Brittany Jackson
When Parker Curry came face-to-face with Amy Sherald's transcendent portrait of First Lady Michelle Obama at the National Portrait Gallery, she didn't just see the First Lady of the United States. She saw a queen—one with dynamic self-assurance, regality, beauty, and truth who captured this young girl's imagination. When a nearby museum-goer snapped a photo of a mesmerized Parker, it became an internet sensation. Inspired by this visit, Parker, and her mother, Jessica Curry, tell the story of a young girl and her family, whose trip to a museum becomes an extraordinary moment, in a moving picture book. Parker Looks Up follows Parker, along with her baby sister and her mother, and her best friend Gia and Gia's mother, as they walk the halls of a museum, seeing paintings of everyone and everything from George Washington Carver to Frida Kahlo, exotic flowers to graceful ballerinas. Then, Parker walks by Sherald's portrait of Michelle Obama…and almost passes it. But she stops...and looks up!
Juvenile Fiction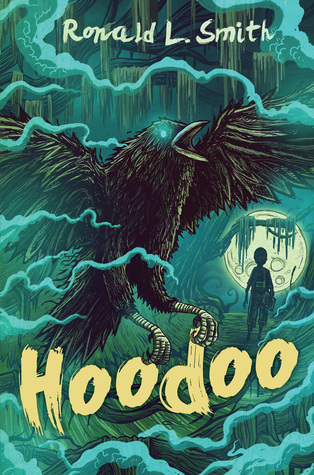 by Ronald L. Smith
Twelve-year-old Hoodoo Hatcher was born into a family with a rich tradition of practicing folk magic: hoodoo, as most people call it. But even though his name is Hoodoo, he can't seem to cast a simple spell.  Then a mysterious man called the Stranger comes to town, and Hoodoo starts dreaming of the dead rising from their graves. Even worse, he soon learns the Stranger is looking for a boy. Not just any boy. A boy named Hoodoo. The entire town is at risk from the Stranger's black magic, and only Hoodoo can defeat him. He'll just need to learn how to conjure first. Set amid the swamps, red soil, and sweltering heat of small town Alabama in the 1930s, Hoodoo is infused with a big dose of creepiness leavened with gentle humor.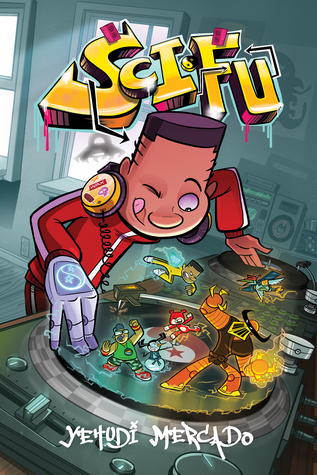 by Yehudi Mercado
Hip-Hop, Sci-Fi and Kung Fu all hit the turn-tables for the mash-up mix of the year! Cartoonist/force of nature Yehudi Mercado (Pantalones, TX, Rocket Salvage) sets his sights on 1980s Brooklyn and Wax, a young mix-master who scratches the perfect beat and accidentally summons a UFO that transports his family, best friend, and current crush to the robot-dominated planet of Discopia. Now Wax and his crew must master the intergalactic musical martial art of Sci-Fu to fight the power and save Earth. Word to your mother.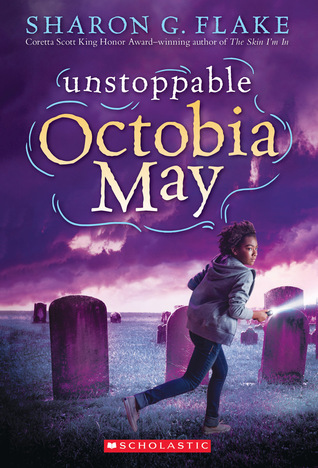 by Sharon G. Flake
Octobia May is girl filled with questions. Her heart condition makes her special - and, some folks would argue, gives this ten-year-old powers that make her a "wise soul." Thank goodness for Auntie, who convinces Octobia's parents to let her live in her boarding house that is filled with old folks. That's when trouble, and excitement, and wonder begin. Auntie is non-traditional. She's unmarried and has plans to purchase other boarding homes and hotels. At a time when children, and especially girls, are "seen, not heard," Auntie allows Octobia May the freedom and expression of an adult. When Octobia starts to question the folks in her world, an adventure and a mystery unfold that beg some troubling questions: Who is black and who is "passing" for white? What happens when a vibrant African American community must face its own racism? And, perhaps most important: Do vampires really exist?
Juvenile Non-Fiction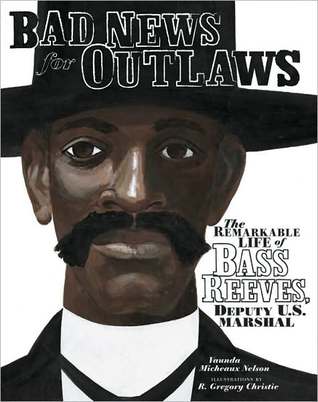 Bad News for Outlaws: The Remarkable Life of Bass Reeves, Deputy U. S. Marshal
By Vanda Micheaux Nelson, Illustrated by R. Gregory Christie
Sitting tall in the saddle, with a wide-brimmed black hat and twin Colt pistols on his belt, Bass Reeves seemed bigger than life. Outlaws feared him. As a deputy U.S. Marshal and former slave who escaped to freedom in the Indian Territories, Bass was cunning and fearless. When a lawbreaker heard Bass Reeves had his warrant, he knew it was the end of the trail, because Bass always got his man, dead or alive. He achieved all this in spite of whites who didn't like the notion of a black lawman. For three decades, Bass was the most feared and respected lawman in the territories. He made more than 3,000 arrests, and though he was a crack shot and a quick draw, he only killed fourteen men in the line of duty. Bad News for Outlaws reveals the story of a remarkable African American hero of the Old West.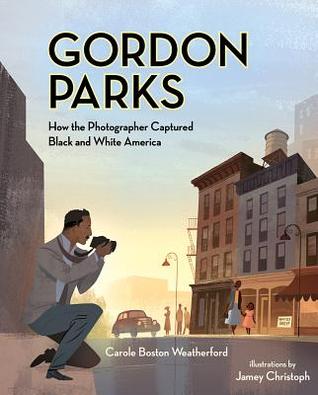 Gordon Parks: How the Photographer Captured Black & White America
by Carole Boston Weatherford, Illustrated by Jamey Christoph
His white teacher tells her all-black class, You'll all wind up porters and waiters. What did she know? Gordon Parks is most famous for being the first black director in Hollywood. But before he made movies and wrote books, he was a poor African American looking for work. When he bought a camera, his life changed forever. He taught himself how to take pictures and before long, people noticed. His success as a fashion photographer landed him a job working for the government. In Washington DC, Gordon went looking for a subject, but what he found was segregation. He and others were treated differently because of the color of their skin. Gordon wanted to take a stand against the racism he observed. With his camera in hand, he found a way. Told through lyrical verse and atmospheric art, this is the story of how, with a single photograph, a self-taught artist got America to take notice.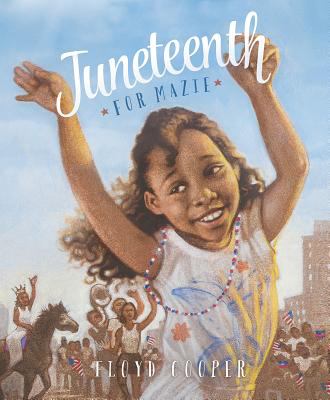 The Story of Juneteenth: An Interactive History Adventure
by Steven Otfinoski
The Emancipation Proclamation and the Civil War have brought an official end to slavery, yet some Southern slave owners are refusing to comply. The road to freedom is still long and hard for many African-Americans, but you're not giving up. Will you: - Overcome obstacles as you make your way north from Texas, looking to begin a new life of freedom? - Seek out your family, from whom you were separated as a child, after emancipation? - Fight back when you take work as an apprentice but find that you're still treated as a slave? When YOU CHOOSE, history gets real.
Young Adult Fiction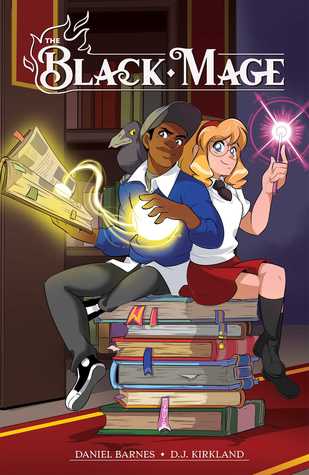 by Daniel Barnes, Illustrated by DJ Kirkland
When St. Ivory Academy, a historically white wizarding school, opens its doors to its first-ever black student, everyone believes that the wizarding community is finally taking its first crucial steps toward inclusivity. Or is it? When Tom Token, the beneficiary of the school's "Magical Minority Initiative," begins uncovering weird clues and receiving creepy texts on his phone, he and his friend, Lindsay, stumble into a conspiracy that dates all the way back to the American Civil War, and could cost Tom his very soul.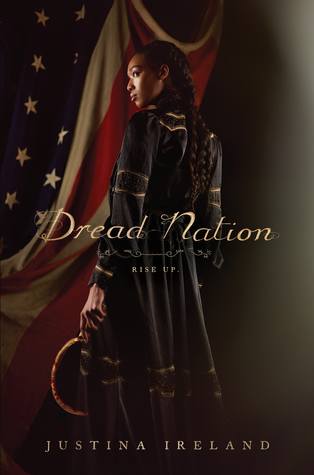 by Justina Ireland
Jane McKeene was born two days before the dead began to walk the battlefields of Gettysburg and Chancellorsville—derailing the War Between the States and changing America forever. In this new nation, safety for all depends on the work of a few, and laws like the Native and Negro Reeducation Act require certain children attend combat schools to learn to put down the dead. But there are also opportunities—and Jane is studying to become an Attendant, trained in both weaponry and etiquette to protect the well-to-do. It's a chance for a better life for Negro girls like Jane. After all, not even being the daughter of a wealthy white Southern woman could save her from society's expectations. But that's not a life Jane wants. Almost finished with her education at Miss Preston's School of Combat in Baltimore, Jane is set on returning to her Kentucky home and doesn't pay much mind to the politics of the eastern cities, with their talk of returning America to the glory of its days before the dead rose. But when families around Baltimore County begin to go missing, Jane is caught in the middle of a conspiracy, one that finds her in a desperate fight for her life against some powerful enemies. And the restless dead, it would seem, are the least of her problems.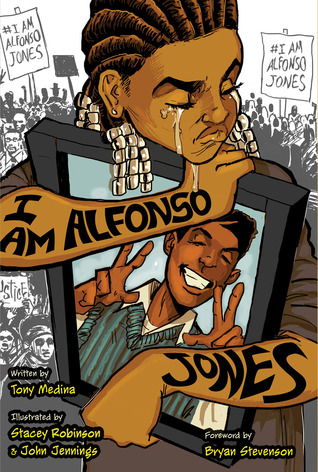 by Tony Medina, Illustrated by Stacey Robinson & John Jennings
Alfonso Jones can't wait to play the role of Hamlet in his school's hip-hop rendition of the classic Shakespearean play. He also wants to let his best friend, Danetta, know how he really feels about her. But as he is buying his first suit, an off-duty police officer mistakes a clothes hanger for a gun, and he shoots Alfonso. When Alfonso wakes up in the afterlife, he's on a ghost train guided by well-known victims of police shootings, who teach him what he needs to know about this subterranean spiritual world. Meanwhile, Alfonso's family and friends struggle with their grief and seek justice for Alfonso in the streets. As they confront their new realities, both Alfonso and those he loves realize the work that lies ahead in the fight for justice.
Adult Fiction
Black/Black AF: America's Sweetheart
by Kwanza Osajyefo, Illustrated by Jamal Igle/by Kwanza Osajyefo, Illustrated by Jennifer Johnson
In a world that already hates and fears them - what if only Black people had superpowers. After miraculously surviving being gunned down by police, a young man learns that he is part of the biggest lie in history. Now he must decide whether it's safer to keep it a secret or if the truth will set him free. And in America's Sweetheart, Eli Franklin is a 15-year-old girl living in rural Montana - and she just happens to be the most powerful person on the planet. In the aftermath of the world learning that only black people have superpowers, Eli makes her debut as the superhero Good Girl, on a mission to help people and quell the fear of empowered blacks. When a super-terrorist threatens to take away everything Eli has worked toward, will donning a patriotic costume be enough for her to find acceptance?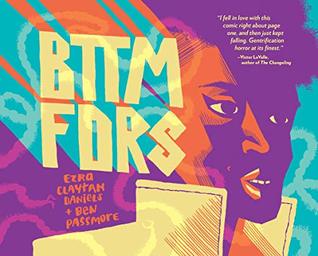 by Erza Claytan Daniels, Illustrated by Ben Passmore
Once a thriving working class neighborhood on Chicago's south side, the "Bottomyards" is now the definition of urban blight. When an aspiring fashion designer named Darla and her image-obsessed friend, Cynthia, descend upon the neighborhood in search of cheap rent, they soon discover something far more seductive and sinister lurking behind the walls of their new home. Like a cross between Jordan Peele's Get Out and John Carpenter's The Thing, Daniels and Passmore's BTTM FDRS (pronounced "bottomfeeders") offers a vision of horror that is gross and gory in all the right ways. At turns funny, scary, and thought provoking, it unflinchingly confronts the monsters—both metaphoric and real—that are displacing cultures in urban neighborhoods today.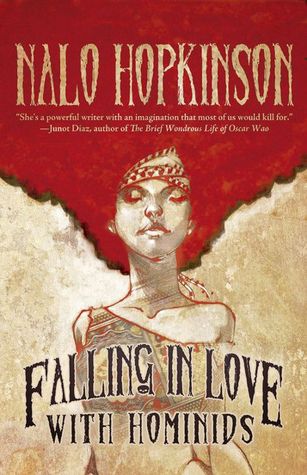 by Nalo Hopkinson
Falling in Love with Hominids presents over a dozen years of Hopkinson's new, uncollected fiction, much of which has been unavailable in print. Her singular, vivid tales, which mix the modern with Afro-Caribbean folklore, are occupied by creatures unpredictable and strange: chickens that breathe fire, adults who eat children, and spirits that haunt shopping malls.
Adult Non-Fiction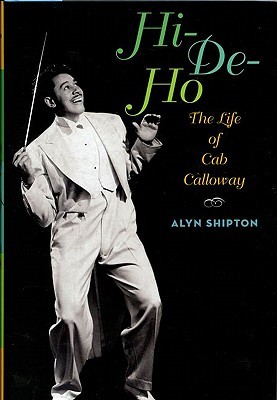 Hi-de-Ho: The Life of Cab Calloway
by Alyn Shipton
Clad in white tie and tails, dancing and scatting his way through the -Hi-de-ho- chorus of Minnie the Moocher, Cab Calloway exuded a sly charm and sophistication that endeared him to legions of fans. In Hi-de-ho, author Alyn Shipton offers the first full-length biography of Cab Calloway, whose vocal theatrics and flamboyant stage presence made him one of the highest-earning African American bandleaders. Shipton sheds new light on Calloway's life and career, explaining how he traversed racial and social boundaries to become one of the country's most beloved entertainers. Drawing on first-hand accounts from Calloway's family, friends, and fellow musicians, the book traces the roots of this music icon, from his childhood in Rochester, New York, to his life of hustling on the streets of Baltimore. Shipton highlights how Calloway's desire to earn money to support his infant daughter prompted his first break into show business, when he joined his sister Blanche in a traveling revue. Beginning in obscure Baltimore nightclubs and culminating in his replacement of Duke Ellington at New York's famed Cotton Club, Calloway honed his gifts of scat singing and call-and-response routines. His career as a bandleader was matched by his genius as a talent-spotter, evidenced by his hiring of such jazz luminaries as Ben Webster, Dizzy Gillespie, and Jonah Jones. As the swing era waned, Calloway reinvented himself as a musical theatre star, appearing as Sportin' Life in Porgy and Bess in the early 1950s; in later years, Calloway cemented his status as a living legend through cameos on Sesame Street and his show-stopping appearance in the wildly popular The Blues Brothers movie, bringing his trademark -hi-de-ho- refrain to a new generation of audiences. More than any other source, Hi-de-ho stands as an entertaining, not-to-be-missed portrait of Cab Calloway--one that expertly frames his enduring significance as a pioneering artist and entertainer. 
by Ed Piskor
The lore of the early days of hip hop has become the stuff of myth, so what better way to document this fascinating, epic true story than in another great American mythological medium -- the comic book? From exciting young talent and self-proclaimed hip hop nerd Ed Piskor, acclaimed for his hacker graphic novel Wizzywig, comes this explosively entertaining, encyclopedic history of the formative years of the music genre that changed global culture. Originally serialized on the hugely popular website Boing Boing, The Hip Hop Family Tree is now collected in a single volume cleverly presented and packaged in a style mimicking the Marvel comics of the same era. Piskor's exuberant yet controlled cartooning takes you from the parks and rec rooms of the South Bronx to the night clubs, recording studios, and radio stations where the scene started to boom, capturing the flavor of late-1970s New York City in panels bursting with obsessively authentic detail. With a painstaking, vigorous and engaging Ken Burns meets- Stan Lee approach, the battles and rivalries, the technical innovations, the triumphs and failures are all thoroughly researched and lovingly depicted. plus the charismatic players behind the scenes like Russell Simmons, Sylvia Robinson and then-punker Rick Rubin. Piskor also traces graffiti master Fab 5 Freddy's rise in the art world, and Debbie Harry, Keith Haring, The Clash, and other luminaries make cameos as the music and culture begin to penetrate downtown Manhattan and the mainstream at large. Like the acclaimed hip hop documentaries Style Wars and Scratch, The Hip Hop Family Tree is an exciting and essential cultural chronicle and a must for hip hop fans, pop-culture addicts, and anyone who wants to know how it went down back in the day.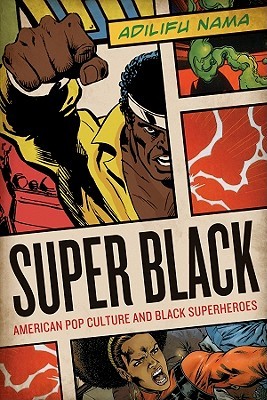 Super Black: American Pop Culture & Black Superheroes
by Adilifu Nama
Super Black places the appearance of black superheroes alongside broad and sweeping cultural trends in American politics and pop culture, which reveals how black superheroes are not disposable pop products, but rather a fascinating racial phenomenon through which futuristic expressions and fantastic visions of black racial identity and symbolic political meaning are presented. Adilifu Nama sees the value--and finds new avenues for exploring racial identity--in black superheroes who are often dismissed as sidekicks, imitators of established white heroes, or are accused of having no role outside of blaxploitation film contexts. Nama examines seminal black comic book superheroes such as Black Panther, Black Lightning, Storm, Luke Cage, Blade, the Falcon, Nubia, and others, some of whom also appear on the small and large screens, as well as how the imaginary black superhero has come to life in the image of President Barack Obama. Super Black explores how black superheroes are a powerful source of racial meaning, narrative, and imagination in American society that express a myriad of racial assumptions, political perspectives, and fantastic (re)imaginings of black identity. The book also demonstrates how these figures overtly represent or implicitly signify social discourse and accepted wisdom concerning notions of racial reciprocity, equality, forgiveness, and ultimately, racial justice.