HMCPL to offer book club for veterans
Posted on:

31 May 2018

By:

Melanie Thornton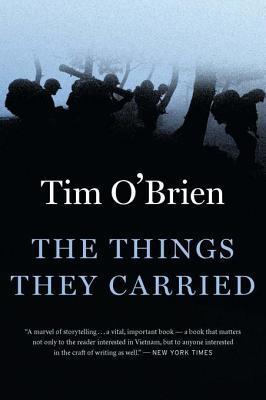 The Huntsville-Madison County Public Library and the Alabama Humanities Foundation (AHF) are proud to announce a new book club to serve our veteran population called "Literature and the Veteran Experience," a humanities-based reading and discussion program for area veterans.
For many veterans, humanities can play an important role in expressing their unique issues and concerns that may arise from their experiences. The program's goal is to create an opportunity for veterans to connect with one another, build relationships and reflect upon those issues through literature.
"We at AHF are so excited to be joining the Huntsville-Madison County Public Library in offering the Literature and Veterans program. The Huntsville community has a rich history of being supportive to our veterans and we look forward to contributing to that special relationship." The book club will meet for 11 sessions every other Tuesday, beginning June 19 until November 6 in the Ranee Pruitt Room on the third floor of the Downtown Huntsville Library at 6:00 p.m. The discussion will be moderated by Dr. Thomas Reidy from the University of Alabama- Huntsville.
The "Literature and Veteran Experience" is open to a maximum of 15 participants and is at no cost to the member. Books and a catered meal will be provided at each session. The first book discussion will be on The Things They Carried by Tim O'Brien, which will be handed out to members during the first session. Pre-registration and proof of military service is required. To register, please contact Brandon Morris by phone or email; 256-532-5948 or bkmorris@hmcpl.org