One click to all of our content
Posted on:

19 October 2022

By:

Aaron Sakovich
In the 2002 film, The Time Machine, Professor Alexander Hartdegen (played by Guy Pearce) visited the New York Public Library after time traveling to the year 2030. There, he got introduced to a photonics-based AI named Vox (played by Mobile-native Orlando Jones). Vox was connected to "every database on the planet" and was able to retrieve any of it in a fraction of a second.
We're not going to make you wait until 2030.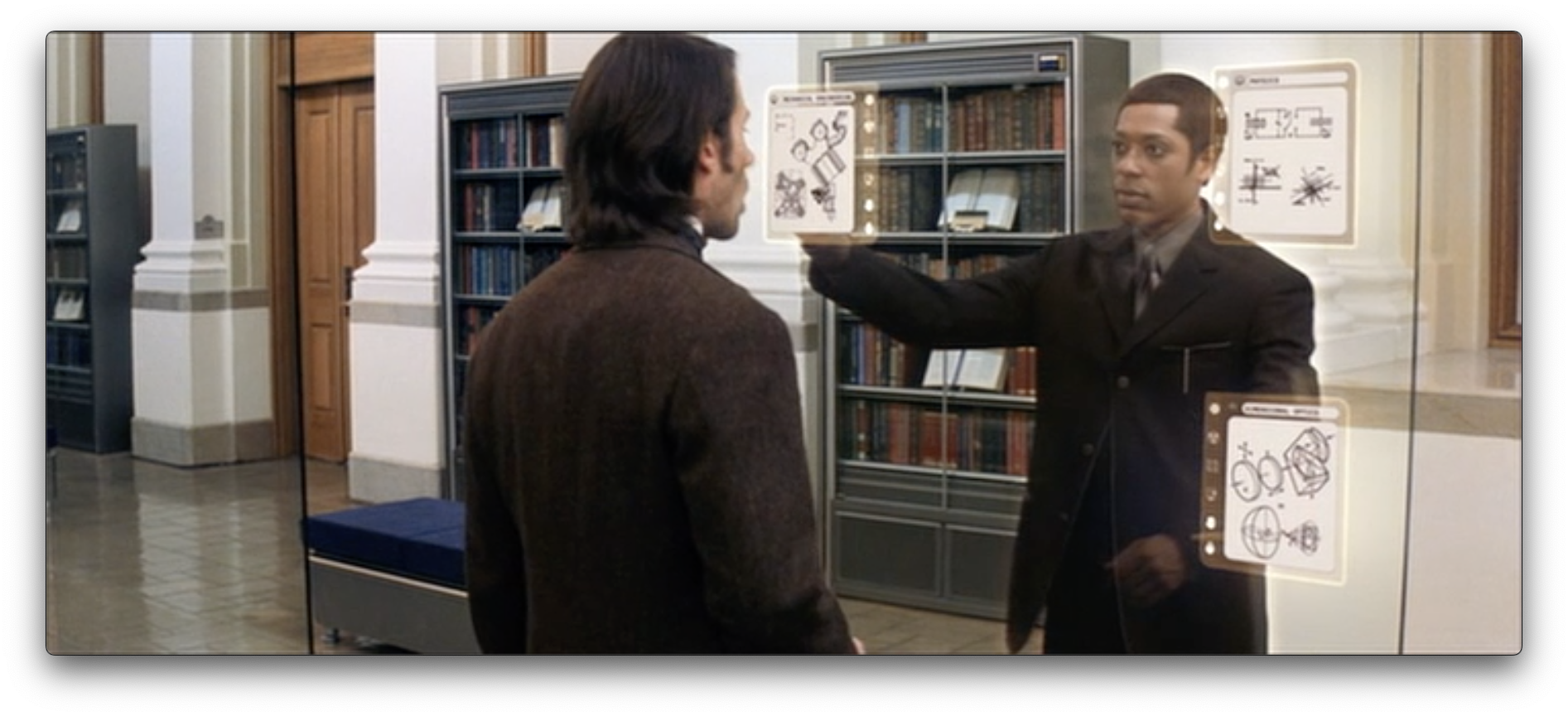 Back to the past
In 2013, HMCPL was ready to move forward and upgrade our antiquated on-line cataloging software. The old software was heavily "batch-oriented" (i.e., tasks would run overnight instead of "interactive" where they happen when you press the <Submit> button) and the content that we could publish was heavily limited by onerous licensing restrictions.
Our Request For Proposal (RFP) that we put together late that year paved the way for next-generation technology, moving from the antiquated "Integrated Library System" (ILS) which combined accounting and patron management with our collection management, to a full-fledged "Library Services Platform", or LSP. The third paragraph of that document laid out generally what we sought to achieve:

We knew the future was digital, online, and mobile, and we needed a platform that would deliver that functionality to you. Further detailing our needs, we started listing our functionality requirements in section 3 of the RFP with these goals in mind:
Consistent with the precepts of an LSP, the system must integrate all physical  and digital content and services in a seamless, unified database. The database shall be  interactive and real-time, not batch driven.

The LSP should support a modern, customizable discovery interface with enhanced  content, interactive social media features, a modular single-sign-on, and provision for  mobile support.  The discovery interface should allow access to all physical and digital  content and services integrated within the LSP.
There's the key: "all physical and digital content and services" were to be "integrated within the LSP."
At the time, we scoured the software community for a solution that completely achieved our goals, but found that the available discovery interfaces were either in their infancy and under-developed, capable but overpriced, or proprietary and not not compatible with our Open Source tools. So we worked for the past 8+ years with Bywater Solutions, our Open Source support contractor, to build our services around Koha, our Open Source ILS, adding features to it that would enable some of our desired digital services and mobile compatibility, while we waited for the industry to catch up with our needs.
Back to the present
Finally, the solution became available. One of the most promising young products when we started looking, VuFind, was recently acquired, quite coincidentally, by Bywater Solutions. With the growth in capabilities of VuFind over the past decade, the support of Bywater Solutions, and the continuing growth of functionality in the software, we are really proud to bring the recently rebranded discovery interface, Aspen Discovery, arguably the best Open Source library services platform on the planet, to our community.
Though not as flashy as The Time Machine's Vox, what we have put together integrates all of our in-house material as traditionally cataloged in an ILS with our online ebooks, audiobooks, movies, videos, in-person events, HMCPL written guides, FAQs, blog posts, our entire website, and even more, for you to access with the simplicity of a single library card login. We've been working on this project for the past past year; you can read more details and get a quick introduction by reading Amanda's blog post as we get ready to publicly launch Aspen!