Teaching Your Kids About Juneteenth
Posted on:

17 June 2021

By:

Jon Schafle
Juneteenth is celebrated on June 19th and is also called Emancipation Day, Liberation Day, Jubilee Day, or Freedom Day and celebrates the emancipation of slaves in the United States and originated in Glaveston, Texas on the date in 1865 when Union General Gordon Granger proclaimed freedom from slavery in the state of Texas. In the 21st century the holiday is celebrated throughout the United States in a variety of ways, I've been together a few of books from our collection to share with your children to learn more about the history behind this holiday: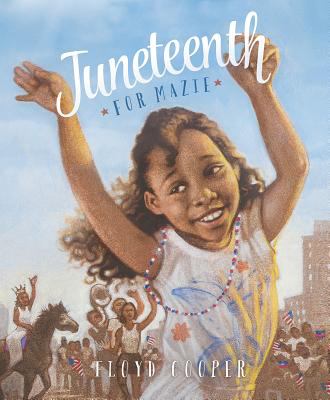 Juneteen for Mazie by Floyd Cooper
Mazie is ready to celebrate liberty. She is ready to celebrate freedom. She is ready to celebrate a great day in American history. The day her ancestors were no longer slaves. Mazie remembers the struggles and the triumph, as she gets ready to celebrate Juneteenth.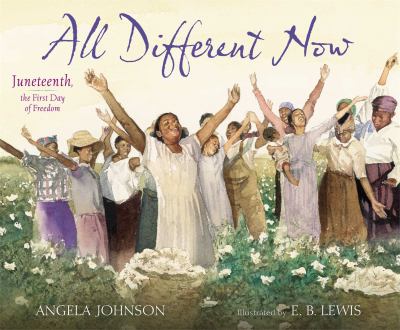 All Different Now by Angela Johnson & E.B. Lewis
Through the eyes of one little girl, All Different Now tells the story of the first Juneteenth, the day freedom finally came to the last of the slaves in the South. Since then, the observance of June 19 as African American Emancipation Day has spread across the United States and beyond. This stunning picture book includes notes from the author and illustrator, a timeline of important dates, and a glossary of relevant terms.
Juneteenth by Vaunda Micheaux Nelson, Mark Schroder, & Drew Nelson
June 19th, 1865, began as another hot day in Texas. Enslaved African Americans worked in fields, in barns, and in the homes of the white people who owned them. Then a message arrived. Freedom! Slavery had ended! The Civil War had actually ended in April. It took two months for word to reach Texas. Still the joy of that amazing day has never been forgotten. Every year, people all over the United States come together on June 19th to celebrate the end of slavery. Join in the celebration of Juneteenth, a day to remember and honor freedom for all people.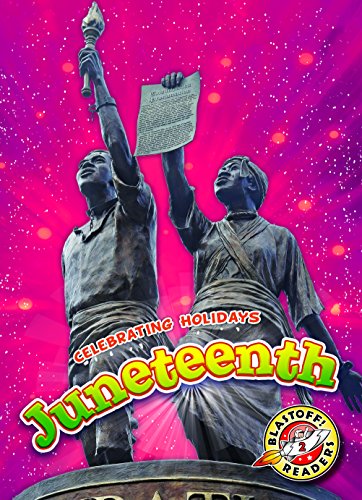 Celebrating Holidays: Juneteenth by Rachel Grack
On June 19, 1865 two years after the Emancipation Proclamation Galveston, Texas became the last place in the country to learn the slaves were free. Today, Juneteenth is a joyful occasion with parades, speeches, music, and more! This engaging book teaches the fascinating origins and traditions of Juneteenth, honoring the freedom of African Americans.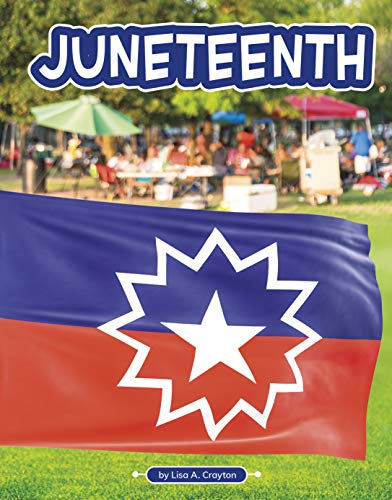 Juneteenth celebrates the emancipation of enslaved people in the United States. Across the country, people observe the day with speeches, poetry readings, festivals, picnics, street fairs, and family reunions. It is a day for people to come together and continue working toward equality. Readers will discover how a shared holiday can have multiple traditions and be celebrated in all sorts of ways.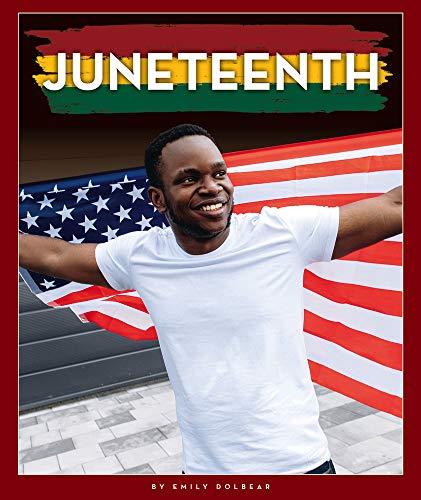 Learn the basics about Juneteenth, also called Emancipation Day or Freedom Day, and how the holiday celebrates the emancipation of slaves in the United States. Additional features include detailed captions and sidebars, critical-thinking questions, a phonetic glossary, an index, and sources for further research.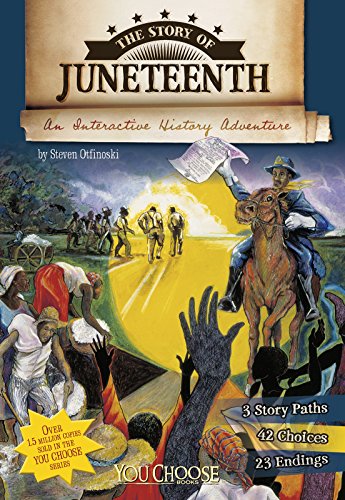 You Choose - The Story of Juneteenth: An Interactive History Adventure by Steven Otfinoski
The Emancipation Proclamation and the Civil War have brought an official end to slavery, yet some Southern slave owners are refusing to comply. The road to freedom is still long and hard for many African-Americans, but you're not giving up. Will you: - Overcome obstacles as you make your way north from Texas, looking to begin a new life of freedom? - Seek out your family, from whom you were separated as a child, after emancipation? - Fight back when you take work as an apprentice but find that you're still treated as a slave? When YOU CHOOSE, history gets real.