Ten of the Most Borrowed Movies on Hoopla for 2020
Posted on:

17 December 2020

By:

Robert Freese
The Best of 2020
Ten of the Most Borrowed Movies on Hoopla for 2020
Here are ten movies from the list of Most Borrowed Movies offered by Hoopla in 2020. Not everything on the list was necessarily released in 2020. This list is of the most borrowed, most watched movies from Hoopla for the year that will forever be remembered as 2020. Some titles on this list were a real surprise. I mean really, a "Best of Year" that includes movies by Nicolas Cage and Pauly Shore is insane! (Again, the quality of the listed movies is not a consideration for this list. It is the quantity of borrows each title received throughout the year.) Write-ups are courtesy Hoopla.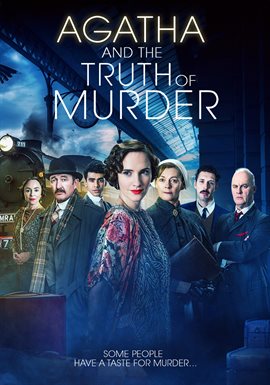 Agatha and The Truth of Murder (2020)
Agatha Christie (Ruth Bradley), a young mystery novel writer sets out to help solve a real-life murder case when a wealthy woman is found bludgeoned to death. With the help of the murdered woman's lover (Pippa Haywood), she assumes a disguise and a trap is set for the suspects. But she soon discovers that real-life cases are harder to solve, and this killer is far more cunning and dangerous than her fictional creations.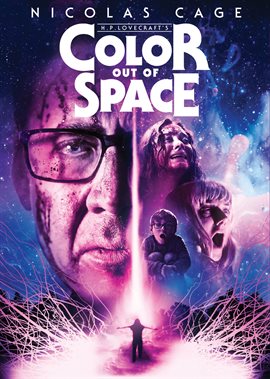 Color Out of Space (2020)
After a meteorite lands in the front yard of their farm, Nathan Gardner (Nicolas Cage) and his family find themselves battling a mutant extraterrestrial organism as it infects their minds and bodies, transforming their quiet rural life into a living nightmare. Based on the classic H.P. Lovecraft short story, Color Out of Space is "gorgeous, vibrant and terrifying" (Jonathan Barkan, Dread Central).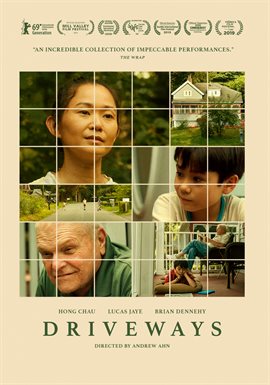 Driveways (2019)
A lonesome boy accompanies his mother on a trip to clean out his late aunt's house, where he ends up forming an unexpected friendship with the retiree who lives next door.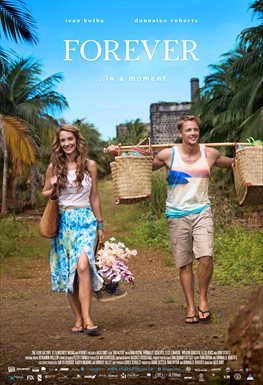 Forever (2016)
Childhood best friends, Nina and Hugo, shared many adventures. But today, those adventures are just painful memories and reminders of the past. Hugo, a successful travel photographer, returns home for the first time in 10 years. He arrives the day before Nina is about to get married. But her fairy tale moment turns into a devastating storm when her fiancé chickens out and leaves Nina alone and humiliated at the altar. In shock and hysterical, she insists that the wedding reception goes ahead – with or without the groom. After too much champagne and a long night of partying, Nina and Hugo wake up on an airplane as the captain's voice welcomes them to Mauritius – the Island of Love. There, day after day, painful memories resurface until all their hidden truths and fears are revealed and a long lost love can't be denied anymore. FOREVER (orig. title: Vir Altyd) is the biggest love adventure of the year and it officially broke all box office records in South African film history!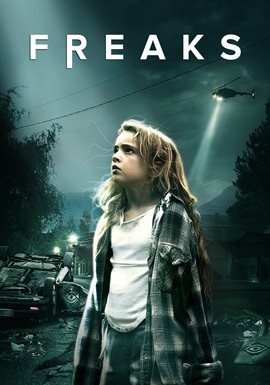 Freaks (2019)
Directors Zach Lipovsky and Adam Stein's FREAKS portrays the story of 7-year-old Chloe (Lexy Kolker), who lives in both fear under her father's (Emile Hirsch) protective and paranoid control, and fascination of the outside world, where Abnormals create a constant threat - or so she believes. When a mysterious stranger (Bruce Dern) offers her a glimpse of what's really happening outside, Chloe soon finds that while the truth isn't so simple, the danger is very real.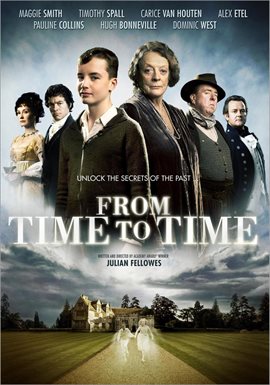 From Time To Time (2011)
A haunting ghost story spanning two worlds, two centuries apart. With World War II finally coming to an end and his Father still missing in action, Tolly is sent to stay with his estranged Grandmother in their ancestral home. There he discovers he can mysteriously travel between the two worlds and begins an adventure that unlocks family secrets laid buried for generations. He must solve these mysteries to safeguard their future and reunite the family once again.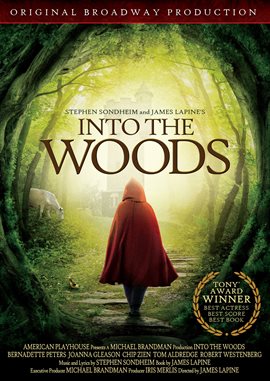 Into the Woods (2014)
A baker and his wife journey into the woods in search of a cow, a red cape, a pair of golden slippers and some magic beans to lift a curse that has kept them childless. Tony Award winners Bernadette Peters, Joanna Gleason and the rest of the original Broadway cast weave their magic spell over you in Stephen Sondheim's masterpiece, directed by James Lapine, a seamless fusion of fairy tale characters and what happens after "happily ever after." With oft-recorded songs such as Children Will Listen and No One Is Alone, INTO THE WOODS is a music lover's delight from start to finish-and will forever cement Stephen Sondheim's unparalleled position as the giant of the American musical theater.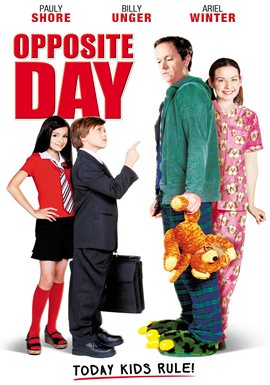 Opposite Day (2009)
If you thought Friday was freaky get ready for OPPOSITE DAY, a hilarious new comedy that puts the kids in charge and the adults in their place. Starring funny man Pauly Shore, Ariel Winter and Rico Rodriguez from TV's "Modern Family." Nine-year-old Sammy and his eight-year-old sister Carla go on vacation with their grandparents when their overworked parents are unable to take them. On the first night of their mountain vacation, Sammy makes a childlike wish, "I wish kids ruled the world." Little does Sammy know what he is about to make happen!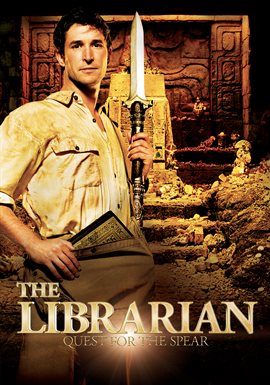 Quest for the Spear (2005)
When a brilliant student takes a job at the New York Public Library, he learns it actually involves safeguarding ancient mystic and historical treasures secretly warehoused there, protecting them from the forces of evil. When one of the artifacts, one of three sections of the Spear of Destiny, gets taken by the Serpent Brotherhood, he must track it down across the globe with the help of a female operative of the Library, skilled in the arts of self-defense.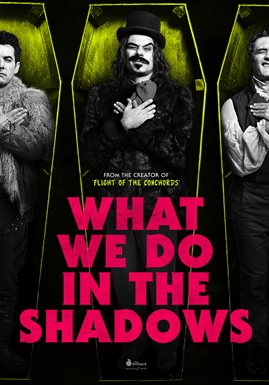 What We Do in the Shadows (2015)
Viago, Deacon, and Vladislav are vampires who are finding that modern life has them struggling with the mundane - like paying rent, keeping up with the chore wheel, trying to get into nightclubs, and overcoming flat mate conflicts.