TLWIAS Episode 26 Show Notes – Gunsmoke and Trail Dust by Bliss Lomax
Posted on:

29 January 2021

By:

Michelle Brightwell
 Rob found a treasure trove of westerns within our Hoopla collection, and chose "Gunsmoke and Trail Dust" by Bliss Lomax for this month's book club pick. He has often called Western fiction 'Romance for Men", and he picked a classic 1949 western tale that fit that description pretty well.
Gunsmoke and Trail Dust by Bliss Lomax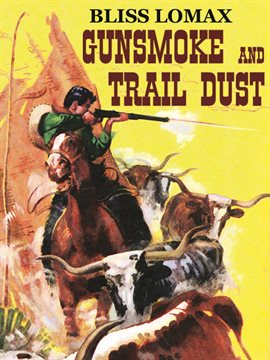 Listen this week to the discussion on Gunsmoke and Trail Dust, find out whether or not your hosts liked the book, a little history about the author and his other pen names. This book has everything – cattle rustlers, kids fist fighting in the school yard, framing people for murders, slap-dash desert surgery to help an outlaw get over a gangrenous gun shot wound, and yes, a little romance.
Other media discussed:
Becky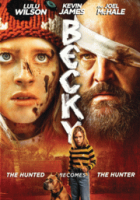 Spunky and rebellious, Becky is brought to a weekend getaway at a lake house by her father Jeff in an effort to try to reconnect. The trip immediately takes a turn for the worse when a group of convicts on the run, led by the merciless Dominick, suddenly invade the lake house.
Snowpiercer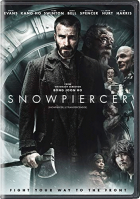 The film is set in the future (AD 2031) where, after a failed experiment to stop global warming, an ice age kills off all life on the planet except for the inhabitants of the Snowpiercer, a train that travels around the globe and is powered by a sacred perpetual-motion engine. Its inhabitants are divided by class; the lower-class passengers in one of the last cars stage an uprising, moving car by car up to the front of the train, where the oppressive rich and powerful ride.
You can find us on Anchor, Breaker, Google Podcasts, Pocket Casts, RadioPublic, Spotify, Apple Podcasts.