Winners of the American Library Association's Youth Media Awards
Posted on:

19 February 2021

By:

Jon Schafle
With the new year, the American Library Association (ALA) has released the 2021 Youth Media Awards which recognizes youth and young adult books for outstanding achievement based on certain criteria, below I've listed the awards winners and when available linked the titles we have currently in the library catalog. For a more in depth look at past and present winners and honorees check out our comprehensive libguide, Award Winning Youth Books.
The John Newbery Award is named after an 18th century British bookseller and given annually for "the most distinguished contribution to American literature for children."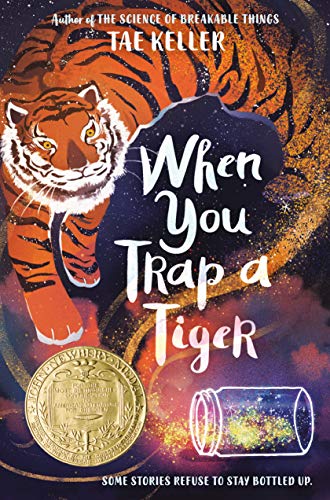 When You Trap a Tiger by Tae Keller
When Lily and her family move in with her sick grandmother, a magical tiger straight out of her halmoni's Korean folktales arrives, prompting Lily to unravel a secret family history. Long, long ago, Halmoni stole something from the tigers. Now, the tigers want it back. And when one of those tigers offers Lily a deal--return what Halmoni stole in exchange for Halmoni's health--Lily is tempted to accept. But deals with tigers are never what they seem! With the help of her sister and her new friend Ricky, Lily must find her voice... and the courage to face a tiger.
The Randolph Caldecott Medal was named in honor of the 19th century English illustrator of the same name and is awarded annually to the artist of the most distinguished American picture book for children.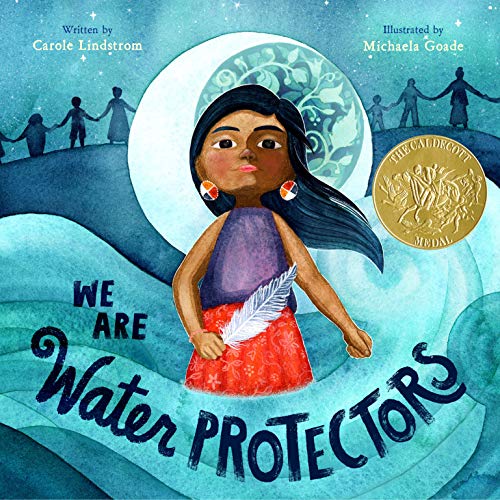 We Are Water Protectors by Carole Lindstrom & Michaela Goade
Water is the first medicine. It affects and connects us all... When a black snake threatens to destroy the Earth and poison her people's water, one young water protector takes a stand to defend Earth's most sacred resource. Inspired by the many indigenous-led movements across North America, this bold and lyrical picture book issues an urgent rallying cry to safeguard the Earth's water from harm and corruption.
Coretta Scott King Book Awards
The Coretta Scott King Book Awards are named after the wife of Dr. Martin Luther King Jr. and recognizes African-American authors and illustrators and is awarded annually for books about the African-American experience that are written for a youth audience (high school or elementary).
Award for Narration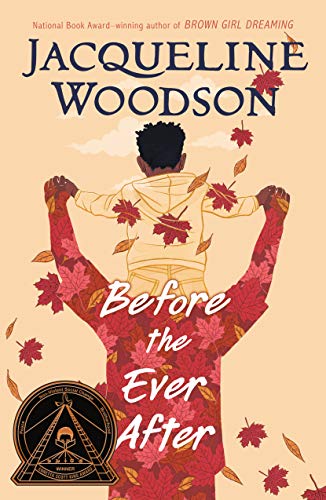 Before the Ever After by Jacqueline Woodson
For as long as ZJ can remember, his dad has been everyone's hero. As a charming, talented pro football star, he's as beloved to the neighborhood kids he plays with as he is to his millions of adoring sports fans. But lately life at ZJ's house is anything but charming. His dad is having trouble remembering things and seems to be angry all the time. ZJ's mom explains it's because of all the head injuries his dad sustained during his career. ZJ can understand that--but it doesn't make the sting any less real when his own father forgets his name. As ZJ contemplates his new reality, he has to figure out how to hold on tight to family traditions and recollections of the glory days, all the while wondering what their past amounts to if his father can't remember it. And most importantly, can those happy feelings ever be reclaimed when they are all so busy aching for the past?
Award for Illustration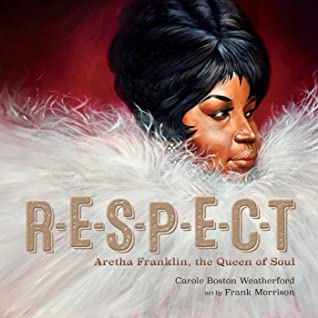 R-E-S-P-E-C-T: Aretha Franklin, the Queen of Soul by Carole Boston Weatherford & Frank Morrison
Aretha Franklin was born to sing. The daughter of a pastor and a gospel singer, her musical talent was clear from her earliest days in her father's Detroit church where her soaring voice spanned more than three octaves. Her string of hit songs earned her the title "the Queen of Soul," multiple Grammy Awards, and a place in the Rock & Roll Hall of Fame. But Aretha didn't just raise her voice in song, she also spoke out against injustice and fought for civil rights.
New Talent Author Award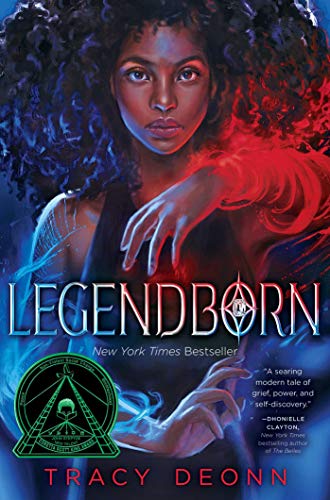 After her mother dies in an accident, sixteen-year-old Bree Matthews wants nothing to do with her family memories or childhood home. A residential program for bright high schoolers at UNC–Chapel Hill seems like the perfect escape—until Bree witnesses a magical attack her very first night on campus.
A flying demon feeding on human energies.
A secret society of so called "Legendborn" students that hunt the creatures down.
And a mysterious teenage mage who calls himself a "Merlin" and who attempts—and fails—to wipe Bree's memory of everything she saw.
The mage's failure unlocks Bree's own unique magic and a buried memory with a hidden connection: the night her mother died, another Merlin was at the hospital. Now that Bree knows there's more to her mother's death than what's on the police report, she'll do whatever it takes to find out the truth, even if that means infiltrating the Legendborn as one of their initiates.
She recruits Nick, a self-exiled Legendborn with his own grudge against the group, and their reluctant partnership pulls them deeper into the society's secrets—and closer to each other. But when the Legendborn reveal themselves as the descendants of King Arthur's knights and explain that a magical war is coming, Bree has to decide how far she'll go for the truth and whether she should use her magic to take the society down—or join the fight.
The Michael L. Printz Award is given annually for the best book written for teens based entirely on its literary merit.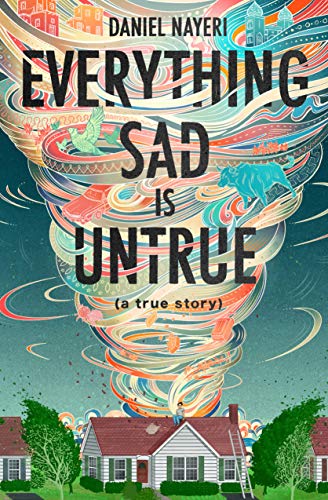 Everything Sad is Untrue (A True Story) by Daniel Nayeri
At the front of a middle school classroom in Oklahoma, a boy named Khosrou (whom everyone calls "Daniel") stands, trying to tell a story. His story. But no one believes a word he says. To them he is a dark-skinned, hairy-armed boy with a big butt whose lunch smells funny; who makes things up and talks about poop too much.But Khosrou's stories, stretching back years, and decades, and centuries, are beautiful, and terrifying, from the moment he, his mother, and sister fled Iran in the middle of the night, stretching all the way back to family tales set in the jasmine-scented city of Isfahan, the palaces of semi-ancient kings, and even the land of stories.We bounce between a school bus of kids armed with paper clip missiles and spitballs, to the heroines and heroes of Kosrou's family's past, who ate pastries that made them weep, and touched carpets woven with precious gems.
Like Scheherazade in a hostile classroom, author Daniel Nayeri weaves a tale of Khosrou trying to save his own life: to stake his claim to the truth. And it is (a true story).
The Schneider Family Book Award is meant to recognize authors and illustrators who have created stories with characters who have special needs. The winners are broken up into three catagories: young children, middle grade, and teen.
Young Children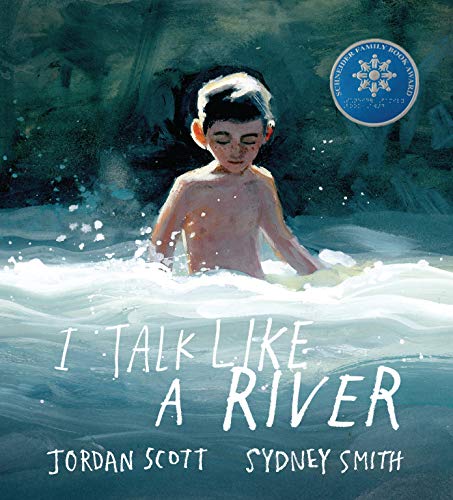 I Talk Like a River by Jordan Scott & Sydney Smith
What if words got stuck in the back of your mouth whenever you tried to speak? What if they never came out the way you wanted them to? Sometimes it takes a change of perspective to get the words flowing. When a boy who stutters feels isolated, alone, and incapable of communicating in the way he'd like, it takes a kindly father and a walk by the river to help him find his voice. Compassionate parents everywhere will instantly recognize a father's ability to reconnect a child with the world around him.
Middle Grade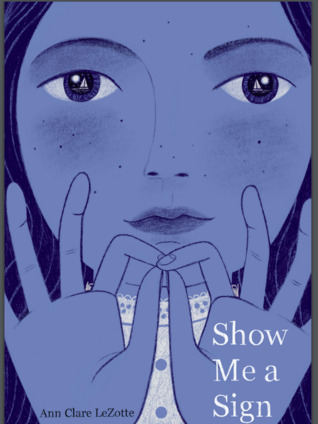 Show Me a Sign by Ann Clare LeZotte
Mary Lambert has always felt safe and protected on her beloved island of Martha's Vineyard. Her great-grandfather was an early English settler and the first deaf islander. Now, over a hundred years later, many people there - including Mary - are deaf, and nearly everyone can communicate in sign language. Mary has never felt isolated. She is proud of her lineage.But recent events have delivered winds of change. Mary's brother died, leaving her family shattered. Tensions over land disputes are mounting between English settlers and the Wampanoag people. And a cunning young scientist has arrived, hoping to discover the origin of the island's prevalent deafness. His maniacal drive to find answers soon renders Mary a "live specimen" in a cruel experiment. Her struggle to save herself is at the core of this novel.
Teen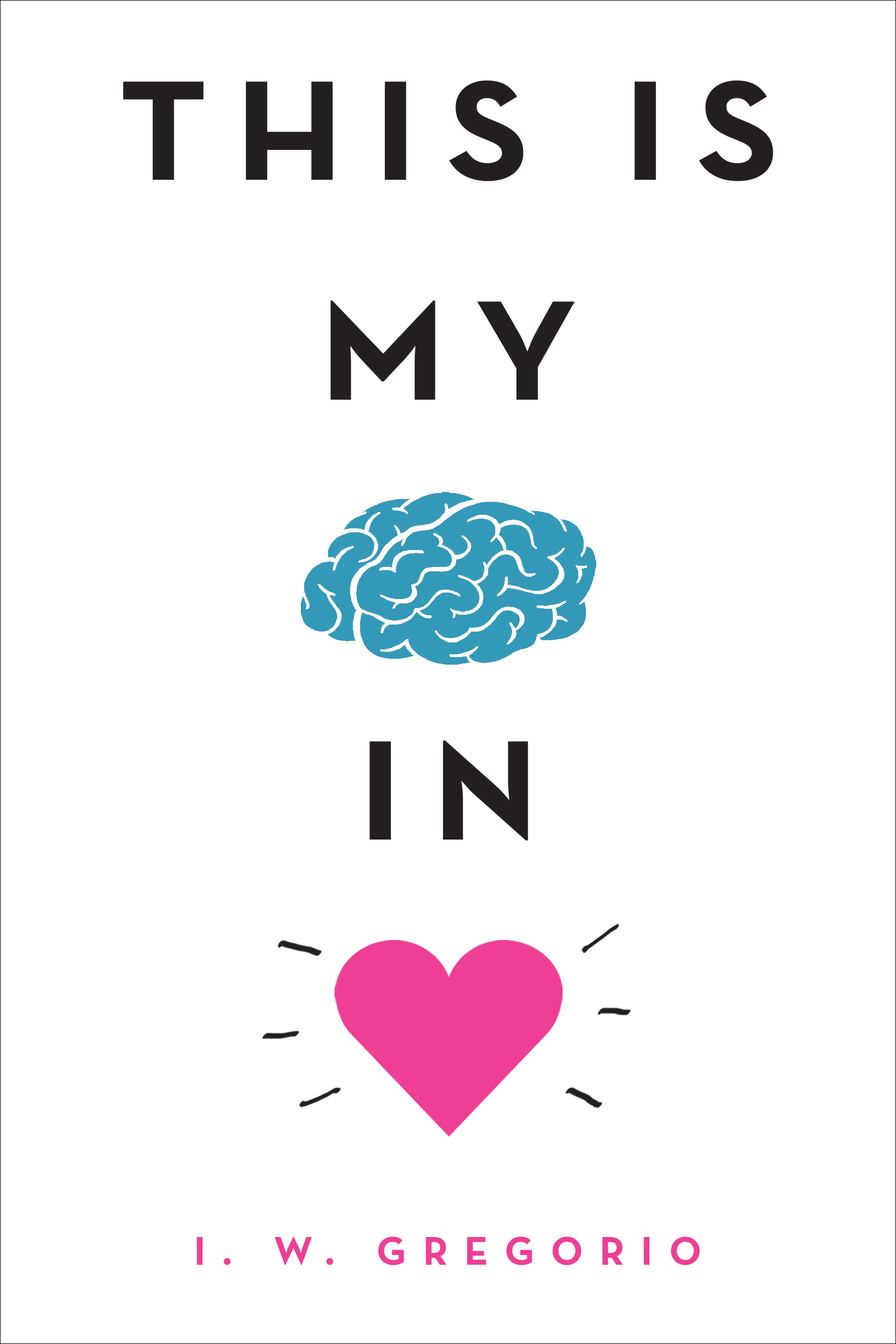 This is My Brain in Love by I.W. Gregorio
Jocelyn Wu has just three wishes for her junior year: To make it through without dying of boredom, to direct a short film with her BFF Priya Venkatram, and to get at least two months into the year without being compared to or confused with Peggy Chang, the only other Chinese girl in her grade. Will Domenici has two goals: to find a paying summer internship, and to prove he has what it takes to become an editor on his school paper. Then Jocelyn's father tells her their family restaurant may be going under, and all wishes are off. Because her dad has the marketing skills of a dumpling, it's up to Jocelyn and her unlikely new employee, Will, to bring A-Plus Chinese Garden into the 21st century (or, at least, to Facebook).What starts off as a rocky partnership soon grows into something more. But family prejudices and the uncertain future of A-Plus threaten to keep Will and Jocelyn apart. It will take everything they have and more, to save the family restaurant and their budding romance.
The Mildred L. Batchelder Award is given to the most outstanding children's book originally published in a language other than English in a country other than the United States, and subsequently translated to English and published in the U.S..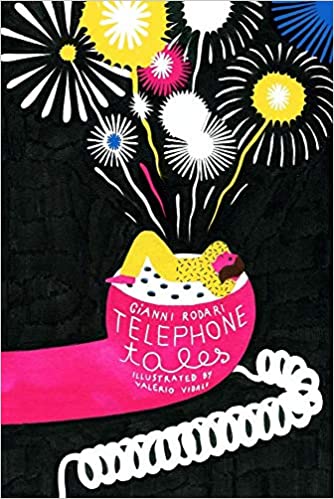 Telephone Tales by Gianni Rodari & Valerio Vidali, translated by Anthony Shugarr
Every night, at nine o'clock, wherever he is, Mr. Bianchi, an accountant who often has to travel for work, calls his daughter and tells her a bedtime story. But since it's still the 20th century world of pay phones, each story has to be told in the time that a single coin will buy.  Reminiscent of Scheherazade and One Thousand and One Nights, Gianni Rodari's Telephone Tales is composed of many stories––in fact, seventy short stories, with one for each phone call. Each story is set in a different place and a different time, with unconventional characters and a wonderful mix of reality and fantasy. One night, it's a carousel so beloved by children that an old man finally sneaks on to understand why, and as he sails above the world, he does. Or, it's a land filled with butter men, roads paved with chocolate, or a young shrimp who has the courage to do things in a different way from what he's supposed to do.
The Odyssey Award is given to the producer of the best audiobook produced for children and/or young adults, available in English in the United States.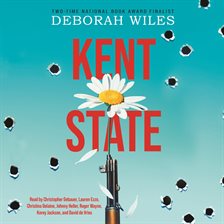 Kent State by Deborah Wiles
May 4, 1970. Kent State University. As protestors roil the campus, National Guardsmen are called in. In the chaos of what happens next, shots are fired and four students are killed. To this day, there is still argument of what happened and why. Told in multiple voices from a number of vantage points -- protestor, Guardsman, townie, student -- Deborah Wiles's Kent State gives a moving, terrifying, galvanizing picture of what happened that weekend in Ohio . . . an event that, even fifty years later, still resonates deeply
The Pura Belpré Awards are named after the first Latina librarian of the New York Public Library and are presented annually to a Latinx writer and illustrated whose work best portrays, affirms, and celebrates the Latino cultural experience in an outstanding work of literature for child and youth.
For Illustration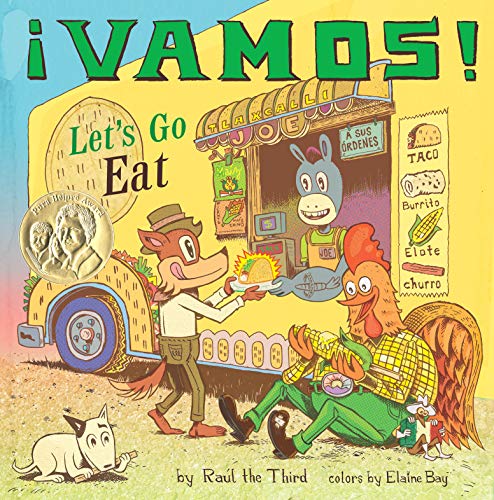 ¡Vamos! Let's Go Eat by Raúl the Third
Little Lobo is excited to take in a show with wrestling star El Toro in his bustling border town. After getting lunch orders from The Bull and his friends to help prepare for the event, Little Lobo takes readers on a tour of food trucks that sell his favorite foods, like quesadillas with red peppers and Mexican-Korean tacos. Peppered with Latin-American Spanish vocabulary.
For Narration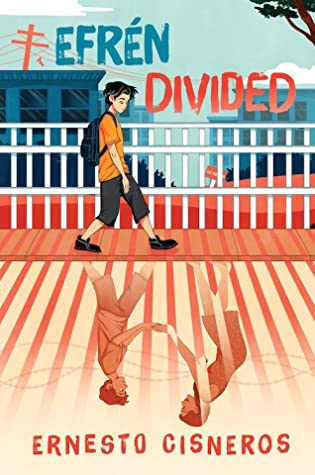 Efrén Divided by Ernesto Cisneros
Efrén Nava's Amá is his Superwoman - or Soperwoman, named after the delicious Mexican sopes his mother often prepares. Both Amá and Apá work hard all day to provide for the family, making sure Efrén and his younger siblings Max and Mía feel safe and loved. But Efrén worries about his parents; although he's American-born, his parents are undocumented. His worst nightmare comes true one day when Amá doesn't return from work and is deported across the border to Tijuana, México. Now more than ever, Efrén must channel his inner Soperboy to help take care of and try to reunite his family.
Robert F. Sibert Informational Book Award
The Robert F. Sibert Informational Book Award named in honor of Robert F. Sibert, the long-time President of Bound to Stay Bound Books, Inc. of Jacksonville, Illinois is awarded annually to authors and illustrators of the most distinguished informational book published in the United States in English during the preceding year.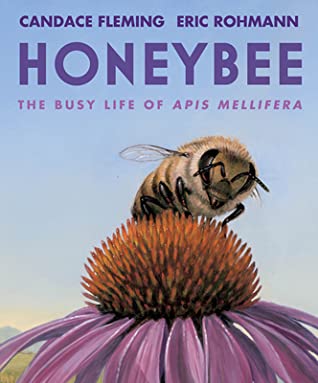 Honeybee: The Busy Life of Apis Mellifera by Candance Fleming & Eric Rohmann
Beginning at birth, the honeybee emerges through the wax cap of her cell and is driven to protect and take care of her hive. She cleans the nursery and feeds the larvae and the queen. But is she strong enough to fly? Not yet!
Stonewall Book Award - Mike Morgan & Larry Romans Children's & Young Adult Literature Award
The Stonewall Book Award - Mike Morgan & Larry Romans Children's & Young Adult Literature Award given annually to English-language children's and young adult books of exceptional merit relating to the gay, lesbian, bisexual and transgender experience.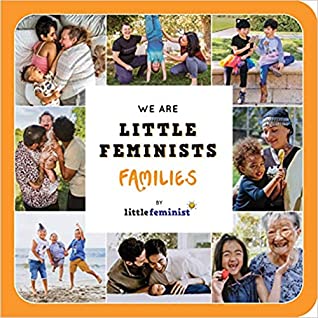 We Are Little Feminists: Families by Little Feminist
Beautiful photos of real-life families showcase all the wonderful forms of family, while poetic text builds both vocabulary and family connection. FAMILIES helps families and educators celebrate gender and ethnicity at home and in the classroom.
The Theodor Geisel Award, named after Dr. Seuss' real name,  is given annually to the author(s) and illustrator(s) of the most distinguished American book for beginning readers published in English in the United States during the preceding year.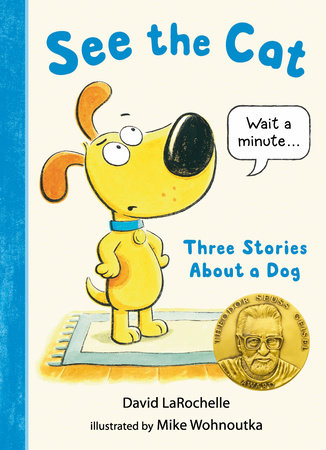 See the Cat: Three Stories About a Dog by David LaRochelle & Mike Wohnoutka
See Max. Max is not a cat—Max is a dog. But much to Max's dismay, the book keeps instructing readers to "see the cat." How can Max get through to the book that he is a DOG? In a trio of stories for beginning readers, author David LaRochelle introduces the excitable Max, who lets the book know in irresistibly emphatic dialogue that the text is not to his liking. Illustrator Mike Wohnoutka hilariously depicts the pup's reactions to the narrator and to the wacky cast of characters who upend Max's—and readers'—expectations as the three stories build to an immensely satisfying conclusion. Hooray, Max, hooray!
The William C. Morris YA Debut Award, first given in 2009, honors a book published by a first-time author writing for teens and celebrating impressive new voices in young adult literature.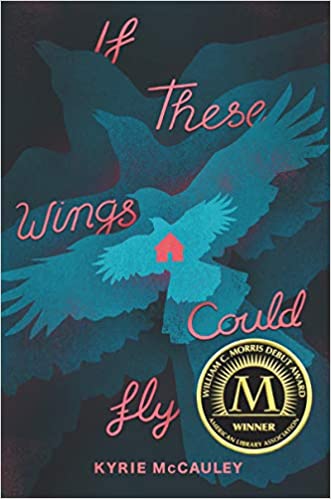 If These Wings Could Fly by Kyrie McCauley
Tens of thousands of crows invading Auburn, Pennsylvania, is a problem for everyone in town except seventeen-year-old Leighton Barnes. For Leighton, it's no stranger than her house, which inexplicably repairs itself every time her father loses his temper and breaks things.Leighton doesn't have time for the crows—it's her senior year, and acceptance to her dream college is finally within reach. But grabbing that lifeline means abandoning her sisters, a choice she's not ready to face.With her father's rage worsening and the town in chaos over the crows, Leighton allows herself a chance at happiness with Liam, her charming classmate, even though falling in love feels like a revolutionary act.Balancing school, dating, and survival under the shadow of sixty thousand feathered wings starts to feel almost comfortable, but Leighton knows that this fragile equilibrium can only last so long before it shatters.
YALSA Award for Excellence in Nonfiction for Young Adults
The Rise & Fall of Charles Lindbergh by Candace Fleming
First human to cross the Atlantic via airplane; one of the first American media sensations; Nazi sympathizer and anti-Semite; loner whose baby was kidnapped and murdered; champion of Eugenics, the science of improving a human population by controlled breeding; tireless environmentalist. Charles Lindbergh was all of the above and more. Here is a rich, multi-faceted, utterly spellbinding biography about an American hero who was also a deeply flawed man. In this time where values Lindbergh held, like white Nationalism and America First, are once again on the rise, The Rise and Fall of Charles Lindbergh is essential reading for teens and history fanatics alike.
Asian/Pacific American Award for Literature
The goal of the Asian/Pacific American Award for Literature is to honor and recognize individual work about Asian/Pacific Americans and their heritage, based on literary and artistic merit. The award is given in three categories: picture book, youth, and young adult.
Picture Book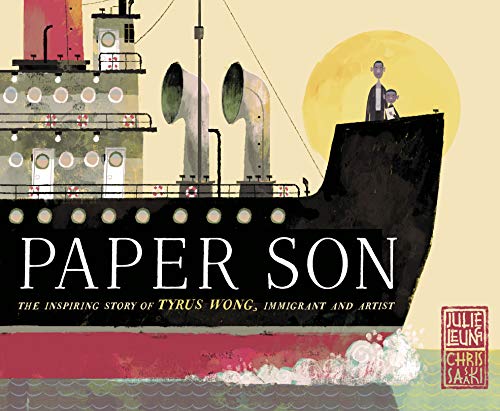 Paper Son: The Inspiring Story of Tyrus Wong, Immigrant & Artist by Julie Leung & Chris Sasaki
An inspiring picture-book biography of animator Tyrus Wong, the Chinese American immigrant responsible for bringing Disney's Bambi to life. Before he became an artist named Tyrus Wong, he was a boy named Wong Geng Yeo. He traveled across a vast ocean from China to America with only a suitcase and a few papers. Not papers for drawing--which he loved to do--but immigration papers to start a new life. Once in America, Tyrus seized every opportunity to make art, eventually enrolling at an art institute in Los Angeles. Working as a janitor at night, his mop twirled like a paintbrush in his hands. Eventually, he was given the opportunity of a lifetime--and using sparse brushstrokes and soft watercolors, Tyrus created the iconic backgrounds of Bambi.
Youth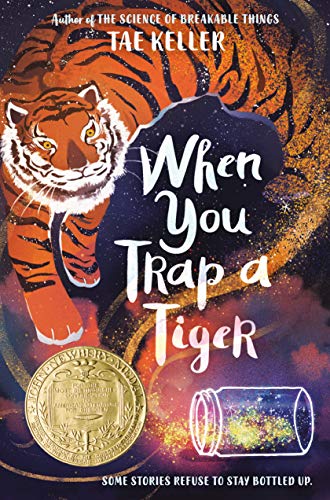 When You Trap a Tiger by Tae Keller
When Lily and her family move in with her sick grandmother, a magical tiger straight out of her halmoni's Korean folktales arrives, prompting Lily to unravel a secret family history. Long, long ago, Halmoni stole something from the tigers. Now, the tigers want it back. And when one of those tigers offers Lily a deal--return what Halmoni stole in exchange for Halmoni's health--Lily is tempted to accept. But deals with tigers are never what they seem! With the help of her sister and her new friend Ricky, Lily must find her voice... and the courage to face a tiger.
Young Adult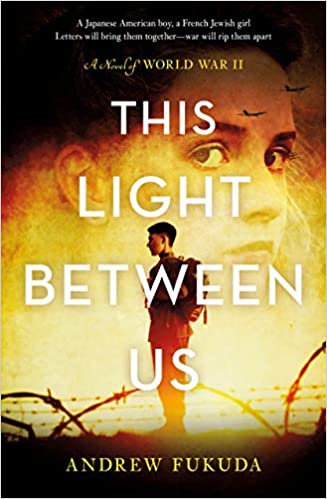 This Light Between Us by Andrew Fukuda
In 1935, ten-year-old Alex Maki from Bainbridge Island, Washington is disgusted when he's forced to become pen pals with Charlie Lévy of Paris, France―a girl. He thought she was a boy. In spite of Alex's reluctance, their letters continue to fly across the Atlantic―and along with them, the shared hopes and dreams of friendship. Until the Japanese attack on Pearl Harbor and the growing Nazi persecution of Jews force them to confront the darkest aspects of human nature. From the desolation of an internment camp on the plains of Manzanar to the horrors of Auschwitz and the devastation of European battlefields, the only thing they can hold onto are the memories of their letters. But nothing can dispel the light between them.
The Sydney Taylor Book Award is presented annually to outstanding books for children and teens that authentically portray the Jewish experience. Presented by the Association of Jewish Libraries since 1968, the award encourages the publication and widespread use of quality Judaic literature. The award is broken up into three catagories: younger readers, older readers and teens.
Younger Readers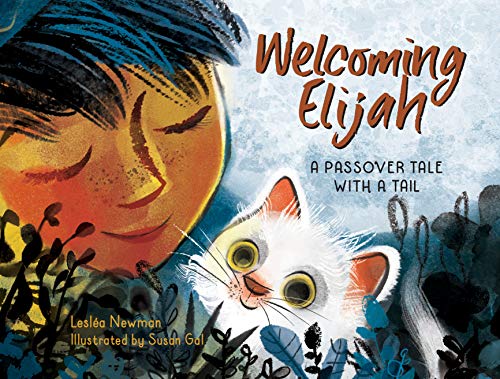 Welcoming Elijah: A Passover Tale with a Tail by Lesléa Newman & Susan Gal
Inside, a boy and his family sit around the dinner table to embrace the many traditions of their Passover Seder around the dinner table. Outside, a cat wonders, hungry and alone. When it's time for the symbolic Passover custom of opening the family's front door for the prophet Elijah, both the boy and the cat are in for a remarkable surprise.
Older Readers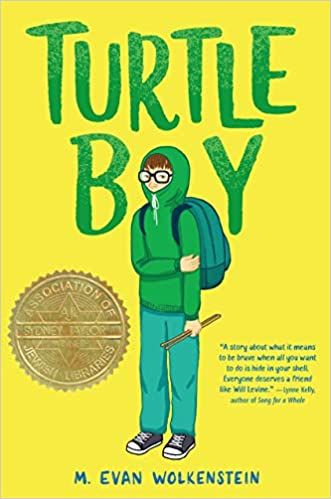 Turtle Boy by M. Evan Wolkenstein
Seventh grade is not going well for Will Levine. Kids at school bully him because of his funny-looking chin. And for his bar mitzvah community service project, he's forced to go to the hospital to visit RJ, an older boy struggling with an incurable disease. At first, the boys don't get along, but then RJ shares his bucket list with Will. Among the things he wants to do: ride a roller coaster; go to a school dance; swim in the ocean. To Will, happiness is hanging out in his room, alone, preferably with the turtles he collects. But as RJ's disease worsens, Will realizes he needs to tackle the bucket list on his new friend's behalf before it's too late. It seems like an impossible mission, way outside Will's comfort zone. But as he completes each task with RJ's guidance, Will learns that life is too short to live in a shell.
Teen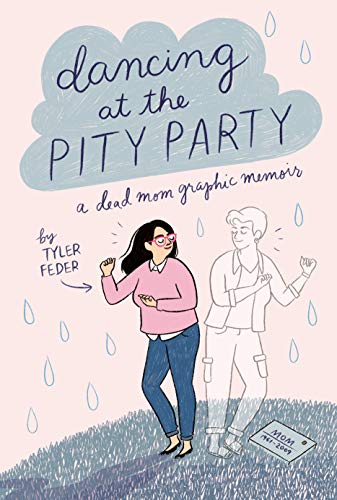 Dancing at the Pity Party by Tyler Feder
From before her mother's first oncology appointment through the stages of her cancer to the funeral, sitting shiva, and afterward, when she must try to make sense of her life as a motherless daughter, Tyler Feder tells her story in this graphic novel that is full of piercing--but also often funny--details. She shares the important post-death firsts, such as celebrating holidays without her mom, the utter despair of cleaning out her mom's closet, ending old traditions and starting new ones, and the sting of having the "I've got to tell Mom about this" instinct and not being able to act on it. This memoir, bracingly candid and sweetly humorous, is for anyone struggling with loss who just wants someone to get it.