Batman Day 2021
Posted on:

16 September 2021

By:

Jon Schafle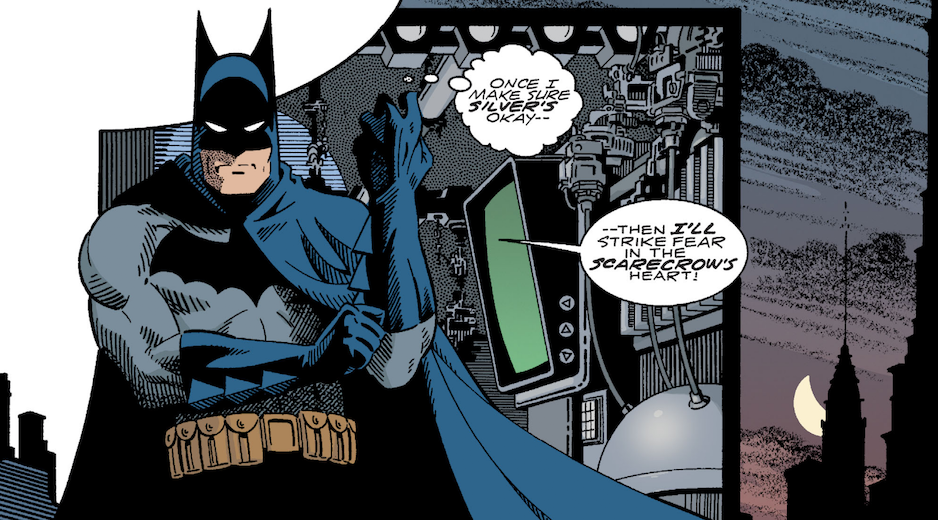 Art by Marshall Rogers, Script by Steve Englehart from Batman: Dark Detective, DC Comics, 2005
Batman Day is typically celebrated on the third Saturday in September, which falls on the September 18 this year. The worldwide celebration dates back to 2014 for the 75th anniversary of the character where the first Batman Day was held on July 23rd to coincide with San Diego Comic Con. In honor of the occasion I have complied ten of my favorite stories of the Caped Crusader we currently have available- below you'll find some great stories available in print in our catalog as well as digitally on Hoopla: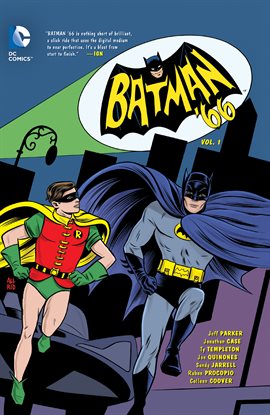 Batman '66 by Jeff Parker & various
CAN the Caped Crusader unravel the Riddler's latest ruse? WILL Catwoman, that feline queen of crime, sink her claws into our heroes? HAVE the Dynamic Duo met their match in the Antarctic Alliance of the Penguin and Mr. Freeze? WHO will get the last laugh when Batman and Robin are forced to team up with the Clown Prince of Crime himself-the Joker? The answers await you on each pulse-pounding page of BATMAN '66 VOL. 1, an all-new collection of spine-tingling, swashbuckling stories in the style of the classic Batman TV series! Written by Jeff Parker and illustrated by a gallery of greats-including Jonathan Case, Ty Templeton, Joe Quinones, Sandy Jarrell, Ruben Procopio and Colleen Coover-each action-packed adventure captures the high-spirited hijinks that have made Batman and the Boy Wonder the world's gold standard for daring do-gooders!
Archie Meets Batman '66 in the catalog and Hoopla!
Batman '66 Meets the Green Hornet in the catalog!
Batman '66 Meets John Steed & Emma Peele on Hoopla!
Batman '66 Meets Wonder Woman '77 in the catalog and Hoopla!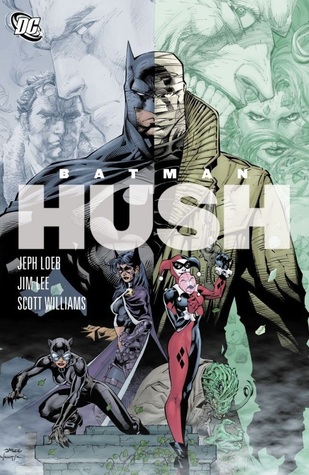 Batman: Hush by Jeph Loeb, Jim Lee, Scott Williams
Gotham City's worst criminals--Joker, Riddler, Ra's al Ghul, Clayface and others--have emerged to throw Batman's life into utter chaos. But little do they know that they're all pawns of the villainous Hush in an elaborate game of revenge against Bruce Wayne. Pushed past his breaking point, Batman will need to use more than the world's greatest detective skills to uncover the true identity of this mysterious mastermind before it's too late.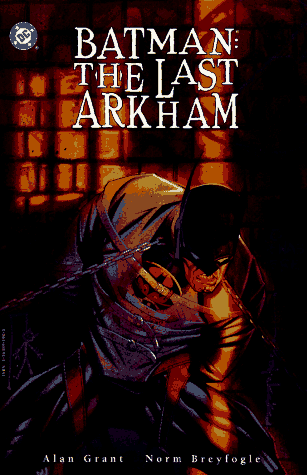 Batman: The Last Arkham by Alan Grant & Norm Breyfogle
When Batman stumbles upon a series of murders, resembling the serial killer Victor Zsasz's MO, Batman begins to investigate only to find Zsasz has been imprisoned in Arkham Asylum during the course of the murders. Determined to prove Zsasz guilty, Batman and Commissioner Gordon stage Batman's insanity in order to get him committed to Arkham and further investigate. However, Jeremiah Arkham is unaware of this plot and begins to break down Batman mentally and physically. Learning of Batman's incarceration through private talk with Jeremiah, Zsasz guesses Batman's insanity is obviously a ploy and begins to plant seeds of hatred towards Batman in Jeremiah's mind.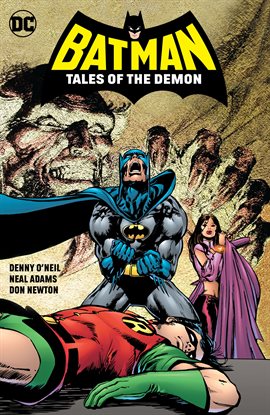 Batman: Tales of the Demon by Dennis O'Neil, Irv Novick, Michael Golden, Bob Brown, Dick Giordano, & Neal Adams
Ra's al Ghul, long-lived ecoterrorist and founder of the League of Assassins, has proven through the years to be one of Batman's most formidable adversaries. Accompanied by his beautiful daughter Talia, Ra's has proven elusive, tempting and very, very dangerous. This volume collects the earliest Ra's a Ghul stories, all written by long time Batman author and editor Denny O'Neil.
Batman Vol. 1: Their Dark Designs by James Tynion IV & Gilliem March
A great jumping on point, this is the first volume of the current run of Batman! It's a new day in Gotham City, but not the same old Batman. With Bane vanquished and one of his longtime allies gone, Batman has to start picking up the pieces and stepping up his game. Batman has a new plan for Gotham City, but he's not the only one. Deathstroke has returned as well, under a mysterious new contract that could change everything.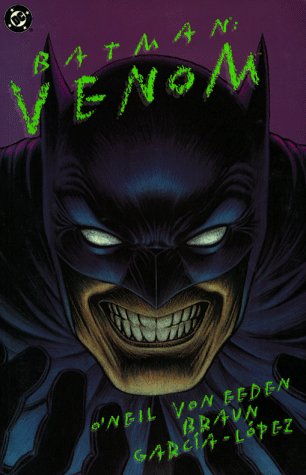 Batman: Venom by Dennis O'Neil, Trevor Von Eeden, Russel Bruan, & Jose Luis Garcia Lopez
After Batman fails to save a young girl, he begins taking the drug in order to lift his limitations; however, when the Dark Knight becomes addicted to the substance, his entire life begins to spiral out of control. The drug Venom later goes on to play a major role in the Knightfall storyline that sees the villain Bane breaking Batman's back.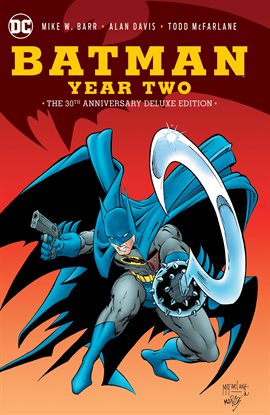 Batman: Year Two by Mike W. Barr, Alan Davis, Paul Neary, & Todd MacFarlane
With only a year's experience as Gotham City's new protector, Batman must now confront a nightmare out of the past-a distorted reflection of himself called the Reaper, who hunted Gotham's criminals a generation earlier. His methods were harsh and cruel, and violent in the extreme. Now, just as a new breed of criminal is rising, the Reaper has returned to deal out his savage brand of justice. And the only way for Batman to stop this death-dealing vigilante is to forge an alliance with the man who destroyed his life-his own parents' murderer. But can the Dark Knight stand to confront the secret of their deaths? Or will the Reaper's revelations finally cost him his sanity?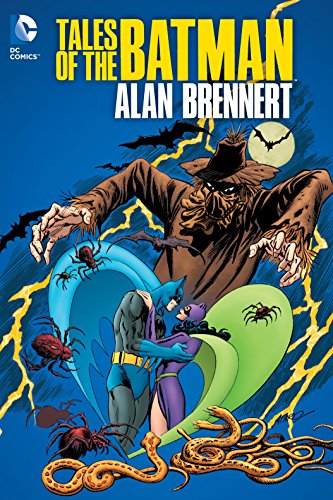 Tales of the Batman: Alan Brenert
Penning just a handful of comic tales over two decades, writer Alan Brennert was never a prolific contributor to the DC Universe. But to fans familiar with those iconic tales, Brennert ranks among the all-time greatest Batman authors. Primarily a writer of television and literary fiction, he wrote only nine stories for DC Comics, but all were instant classics. Largely taking place outside of the main DC continuity, in the realms of Elseworlds and Earth-Two, Brennert's comics are some of the most-thought provoking and insightful in the Dark Knight's history. Also featuring art by industry legends Jim Aparo, Dick Giordano, Joe Staton, Norm Breyfogle and José Luis García-López, TALES OF THE BATMAN: ALAN BRENNERT brings together for the first time the complete works of a writer who has been a staple DC "Greatest Stories" collections for decades. Collects The Brave and the Bold #178, #181, #182 and #197, Detective Comics #500, Batman: Holy Terror #1 and more!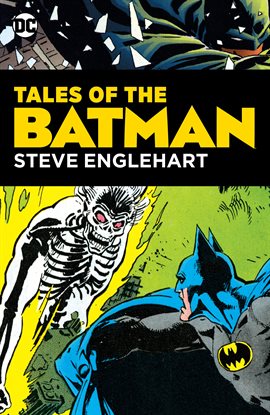 Tales of The Batman: Steve Englehart
In these moody tales from the 1970s, Batman faces his own lonely existence while struggling against one of his earliest foes, Dr. Hugo Strange. This run also includes the renowned "Joker Fish" story line, in which the Clown Prince of Crime comes up with his most off-the-wall scheme ever, along with the 2005 miniseries in which The Joker runs for office with the slogan "Vote for me or I'll kill you!" Collects Detective Comics #439 and #469-476, Batman #311, Batman: Legends of the Dark Knight #109-111, Legends of the DC Universe #26-27, Batman: Dark Detective #1-6, and a story from Batman Chronicles #19.
Check out Batman: Dark Detective!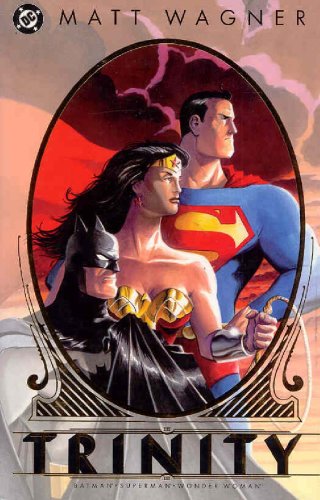 When Batman's greatest nemesis, Ra's al Ghul, recruits Bizarro and an Amazon warrior to aid him in his plan to create global chaos, the Dark Knight Detective suddenly finds himself working with the Man of Steel and the Amazon Princess.  Looking to thwart the madman's plot to simultaneously destroy all satellite communications as well as all of the world's oil reserves, Earth's greatest heroes reluctantly band together. But if Batman, Superman, and Wonder Woman are to have any hope of stopping Ra's' nuclear missile assault, they will first need to overcome their own biases and reconcile their differing philosophies.