Deep Cuts: Horrifying Hoopla Comics
Posted on:

30 October 2022

By:

Jon Schafle
Greetings again boils and ghouls! Looking for something new to read digitally? I've scrounged the shadowy depths of the horror section of Hoopla to dredge up 13 of my favorite lesser known adult horror comics that we don't have available in our physical collection for your reading pleasure. So, settle in if you dare and take a look at some hair-raising Hoopla horror!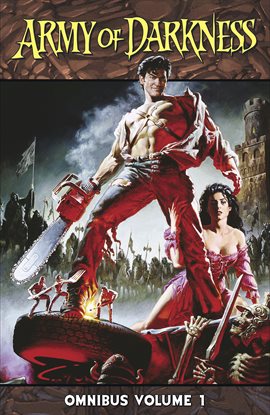 Featuring the movie adaptation based on the screenplay by Sam and Ivan Raimi, and illustrated by John Bolton, as well as the first four story arcs from the ongoing series -- Ashes to Ashes, Shop till You Drop (Dead), Ash vs. Reanimator, Old School, and the shorts stories presented in Tales of the Army of Darkness! Featuring the work of Andy (Danger Girl) Hartnell, James (Freddy vs. Ash vs. Jason) Kuhoric and so many more (including a short story by Robert (Walking Dead) Kirkman! Also includes a complete cover gallery!
Following the death of her estranged mother, Kat Somerville and her daughter, Sybil, flee a difficult life in Chicago for the quaint--and possibly pernicious--town of Comfort Notch, New Hampshire. From NY Times best-selling author, Daniel Kraus (The Shape of Water, Trollhunters, The Living Dead), and rising star Chris Shehan, comes a haunting vision of America's prettiest autumn.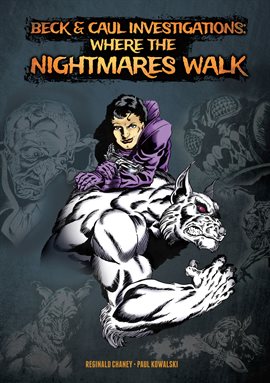 There is a place where evil resides. It is the place where mankind's nightmares live…and breed. It is the Underside. From this realm of shadow was born Jonas Beck of the Werewolf Pack. Five centuries ago he forsook his dark nature and has since roamed our world protecting the prey of the Underside...us. From New Orleans comes a young woman of unique strength and spirit. Mercedes "Caul" Guillane was gifted with psychic abilities and from childhood has sought to help those in need. When their paths meld, the two embark on an adventure of witches and warlocks, goblins and ghosts, vampires and viperen, plus all the creatures from the darkest realms. From the blackness of the human heart to the ancient creatures that roam the Underside and beyond, Beck and Caul stand against evil in all its guises. In "Satyrday", a serial killer is stalking young women and leaving a trail of horribly disfigured corpses. Mercedes "Caul" Guillane, a private investigator with a psychic gift, finds her missing person's case leads her to a world she never knew existed. On the track of the killer, 500-year-old werewolf Jonas Beck knows the victims' remains point to the supernatural. When their paths cross destinies are fulfilled and their journey into darkness begins.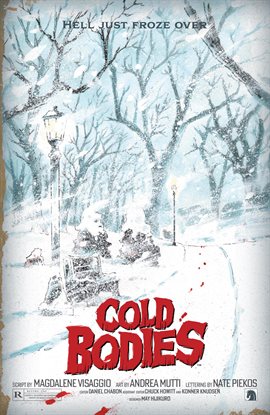 From Magdalene Visaggio, the Eisner and GLAAD Media Award-nominated writer of the breakout hit Kim & Kim and creator of SyFy Channel's Vagrant Queen, and Prometheus Andrea Mutti comes this 1980s meta-horror homage focusing on how trauma affects victims of slashers and never leaves decades later. Years ago, Denise Stokes was the sole survivor of the brutal Winter Man massacre, in which several young adults were slaughtered during a powerful blizzard in Wisconsin. Now, in present day, Denise has tried to bury the past behind her, while the world...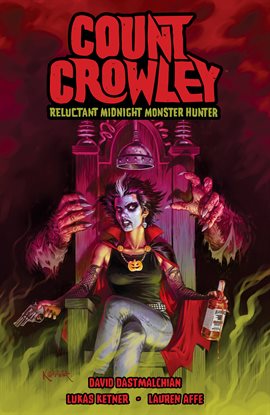 Lock your doors and gather close . . . if you dare! Once a rising TV journalist, Jerri Bartman has returned to her small Midwest hometown station. Demoted to hosting the nightly Creature Feature, Jerri's professional humiliation is eclipsed by the discovery that her new job comes with a secret, supernatural duty. Her missing predecessor, Count Crowley, was one of the last "Appointed" hunters of monsters. Yes. Monsters. They're real and they're hell bent on controlling the news and information consumed by humans. Everything we've ever been taught about monsters is a lie and Jerri's only possible advisor is a senile male chauvinist. It's 1983 and the outlook for humanity is getting . . . gnarly and their only hope is an alcoholic, acerbic horror host from Missouri.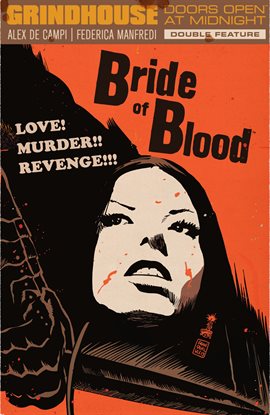 Back for more, eh? We knew you couldn't stay away! Line on up for a sick and twisted double feature! First, in Bride of Blood, Branwyn's wedding is marked by atrocity beyond comprehension. With everything she's ever loved destroyed by reavers, all she has left is revenge! Then it's Flesh Feast of the Devil Doll! When a Puritan-era demon returns to her old stomping grounds to seduce and kill once more, the Camp Oneida hockey girls step up and make with the high-sticking! Don't miss a lick of the thrills, starting at midnight!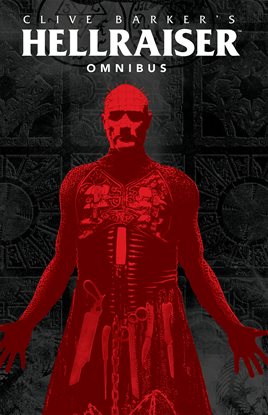 Clive Barker returns to tell a new chapter in the official continuity - a trajectory that will forever change the Cenobites… and Pinhead! Over 500 pages, also collecting Clive Barker's Hellraiser Annual #1.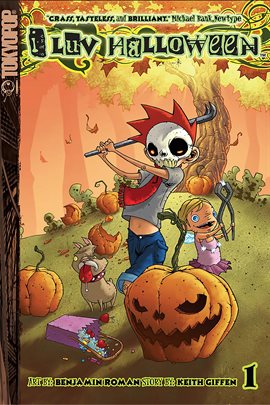 Halloween has always been and always will be about one thing: getting the best candy. And, some fiendish friends excel at tricks if they don't get the right treats. When these gremlins receive a frickin' apple at their first house of the night, they plan deadly revenge on the offending fruit-favoring old-timer. Join the misadventures of a group of particularly disturbing trick-or-treaters as they go about their macabre business on Halloween night. Believing that the apples they received at their first house of the night are the cause of the bad candy they've been receiving, the kids plot deadly revenge on the old lady who handed out the cursed fruit.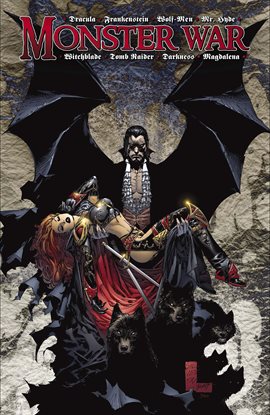 Debuting in a special crossover with the Top Cow Universe, the Classic Monsters have their sights set on Ash in the current AOD storyline, but see where it all began in this new TPB! Reprinting the entire Top Cow/Classic Monsters: Monster War 4-issue mini-series by writers Christopher Golden and Tom Sniegowski along with artists Joyce Chin and Vitor Ishimura along with a cover gallery featuring the artwork of Marc Silvestri, e-Bass, Joyce Chin, and Joseph Michael Linsner!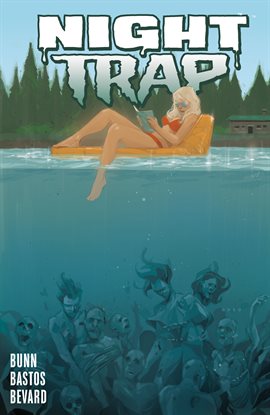 When a group of college kids rent a lake house for the weekend, they're hoping for some relaxation and fun. Instead, they find an inescapable death trap! From one of the most critically acclaimed horror writers in comics comes a chilling tribute to the genre's most memorable slasher classics!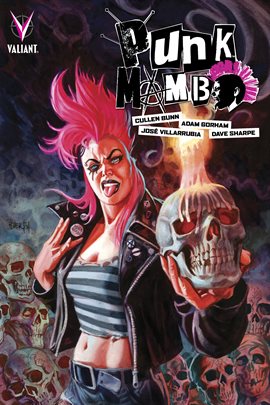 In her first-ever solo series, hard-living voodoo priestess Punk Mambo investigates a series of abductions in the New Orleans gutter punk scene, stumbling upon a deadlier mystery that takes her to the haunted shores of Haiti. From writer Cullen Bunn (Venom) and artist Adam Gorham (New Mutants: Dead Souls) comes this hilariously horrifying breakout adventure for Valiant's fan-favorite mystic malcontent.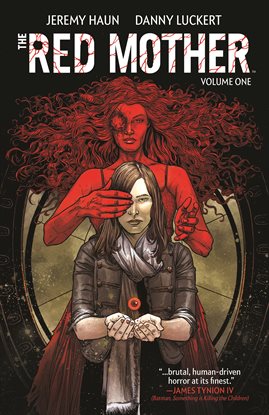 The last thing Daisy sees before she blacks out is her boyfriend being dragged away into the darkness. She wakes up in the hospital after the attack and learns that her eye was so badly damaged it had to be removed. When she gets a new prosthetic eye, Daisy starts to see terrifying flashes of red filled with things – and people – that aren't there…Now Daisy must solve the mystery behind these visions as they begin to take control and drag her closer to something that she doesn't understand…and may not be of this world.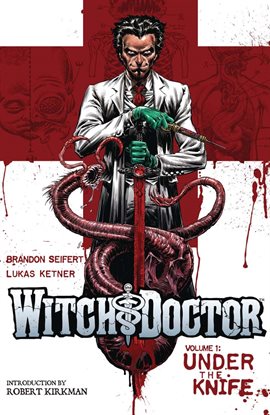 Meet Vincent Morrow, a doctor looking for a vaccine... for the apocalypse! In this first volume, a family needs Dr. Morrow's help with their son's illness: Demonic possession. But when Morrow attempts an experimental cure, he discovers the boy's disease isn't all spinning heads and pea soup - it's like nothing you've seen before!