The Library introduces its new #Libraryonwheels
Posted on:

27 October 2020

By:

Melanie Thornton
The Library introduces its new #Libraryonwheels
Library's outreach services play role in connecting services to communities
The Huntsville-Madison County Public Library (HMCPL) unveiled its new Outreach vehicle, thanks to a funding gift from Madison County Commission Chairman Dale W. Strong. The new van joins the Bookmobile in the Library's fleet of vehicles that brings Library services to the community.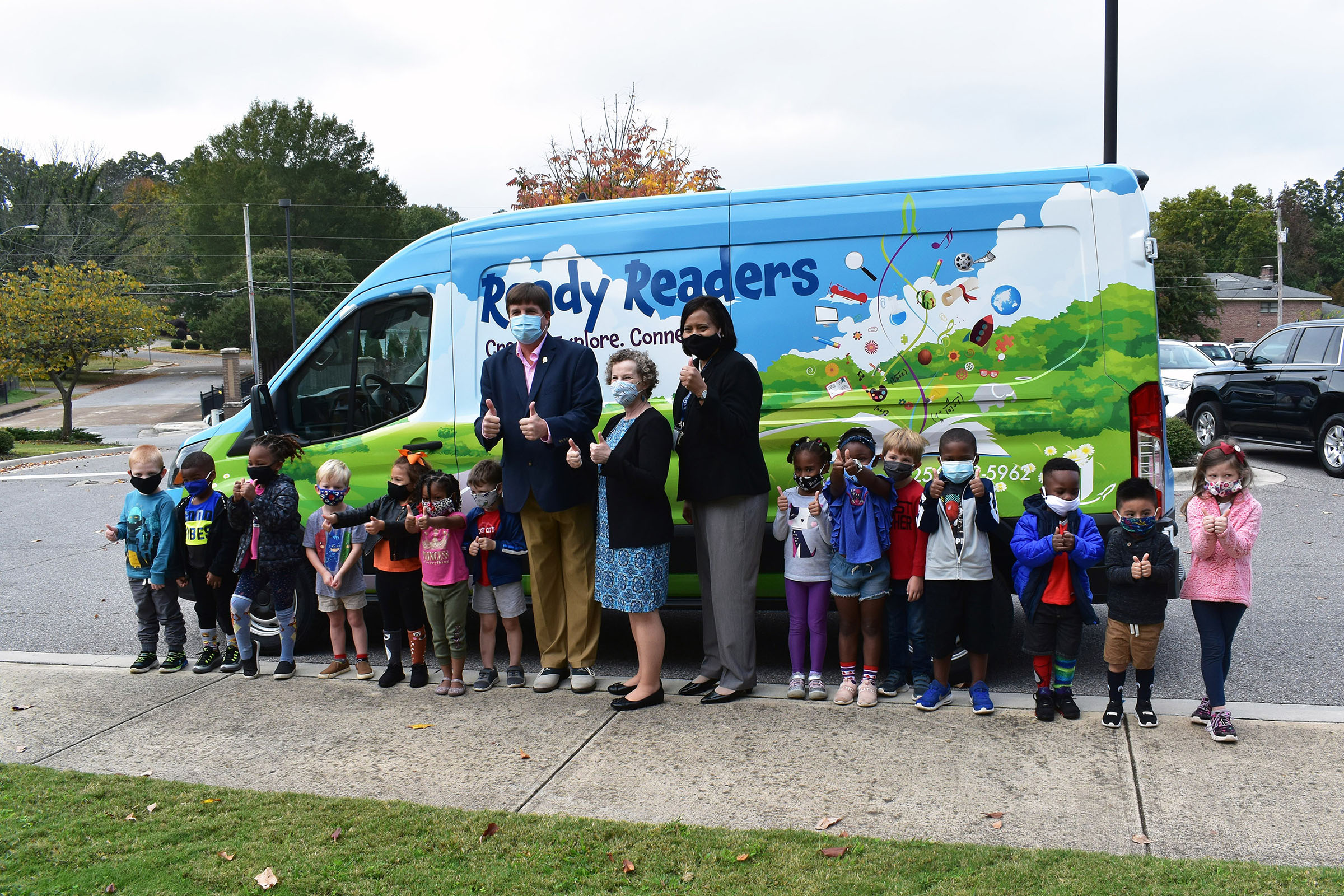 "In addition to our 11 locations throughout Madison County, the Outreach Department provides crucial library services to many in our community, including seniors and preschoolers," said Mandy Pinyan, Outreach Manager of HMCPL. "We are essentially a library on wheels."
The van will be used to support the Ready Reader program, which serves about 100 Title One Pre-K and Head Start classrooms monthly in Madison County with books, teacher kits and storytimes. The program focuses on crucial pre-literacy skills that help lay the groundwork for future academic success and foster a lifelong love of learning.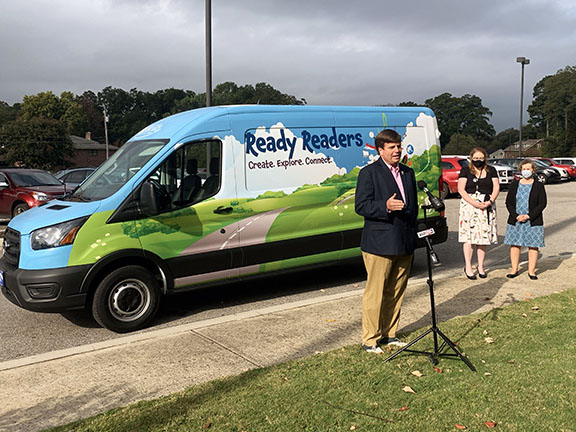 "The Ready Reader vehicle is a valuable tool to the children and students of our 3 public school systems to encourage a love of reading, imagination, and creativity," said Madison County Commission Chairman Dale W. Strong. "In today's unique learning environment at both the school and home, expanding the reach of important educational tools to our children is another way we can invest in their future."
During the pandemic, the Library's Ready Reader program is providing curbside delivery of books and teacher kits to participating schools and head start programs throughout the county.
"This program is one of the most important things the Library does because we are reaching children who may not otherwise come into one of our locations," said Pinyan. "And we are reaching them at an age when they are beginning to develop the literacy skills they need."
The vehicle will also be used to support other programs once the pandemic has ended to include puppet shows, STEM programming, and summer reading. 
The vehicle is replacing is a 1996 model, which is being repurposed for other library needs.