New Madison Children's Garden Coming
Posted on:

7 August 2018

By:

Melanie Thornton
Rotary Club of Madison to create children's garden at the Madison Public Library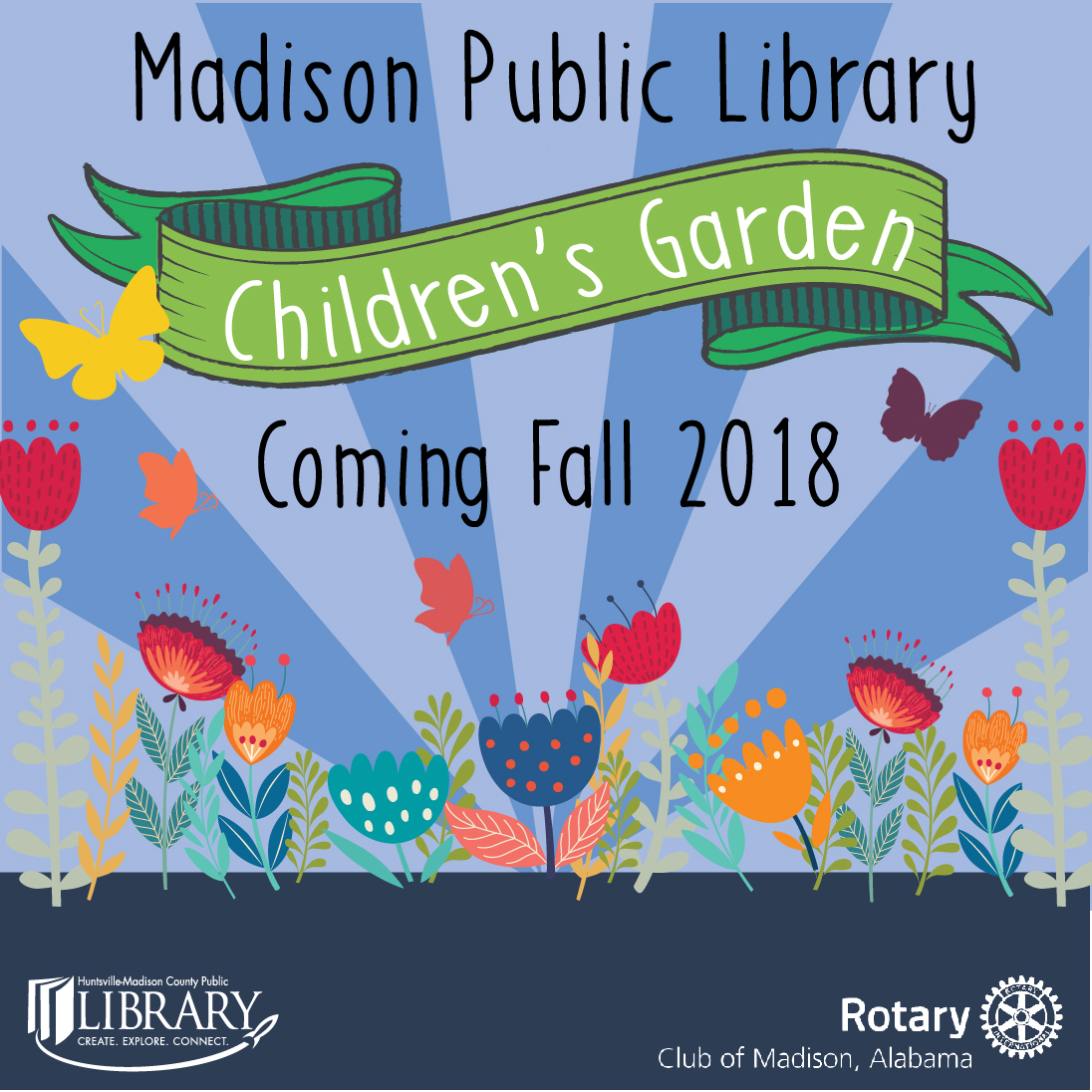 The Madison Public Library will soon welcome a new addition to its state-of-the-art campus with a children's learning garden. The Rotary Club of Madison, along with the Huntsville-Madison County Public Library announced plans for what they are describing as "a space for hands-on exploration of science and nature."
The whimsical garden was designed by Rotarian, Kaylin Deal, PLA, LEED AP and includes the latest trends in child-centered landscaping. It will include water features, a giant chess board, literary quotes as well as places for outdoor picnics and reading.
"We are very excited about this addition to the library because it was one of the most-requested offerings from our community. The many families who visit our library will now have a beautiful outdoor area to enjoy that is both fun and inspiring," said Sarah Sledge, the Madison Public Library's branch manager.
The children's garden at the Madison Public Library is made possible through the generous support of the Rotary Club of Madison, Senator Bill Holtzclaw (R-Madison), Turner Construction Company and Southern Scape, LLC.
Completion of the garden is expected in the Fall 2018.